Ramelius Resources ranks seventh among the Top Ten ASX Gold miners.
The company's stock price has outperformed the top five year to date.
Analysts are bullish about Ramelius shares.
Gold has always been and remains a safe haven in times of economic uncertainty. Inflationary pressures, rising interest rates, and two wars in progress certainly qualify as challenging times.
The Ramelius share price is up more than 85%, year over year, outperforming its higher-ranked competitors, Northern Star Resources, Evolution Mining, Perseus Mining, Degrey Mining, and Gold Road Resources.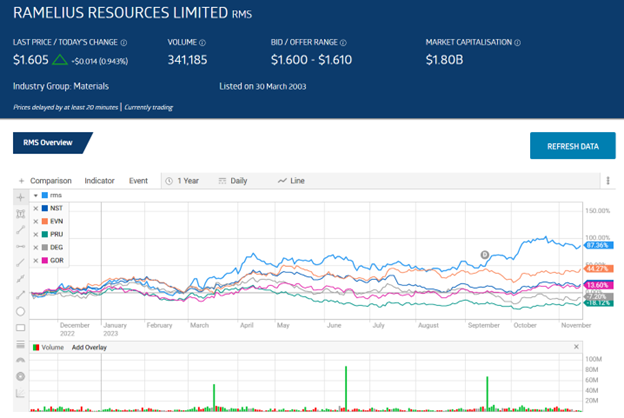 Source: ASX
Ramelius owns and operates four gold mines in Western Australia, with an additional project in the development phase and another four in the exploration stages. In July 2023, Ramelius acquired the mining assets of Musgrave Minerals.
The company's financials over the last four fiscal years have been solid, with FY 2023 erasing a dip in net profit in FY 2022.
Ramelius Resources Financial Performance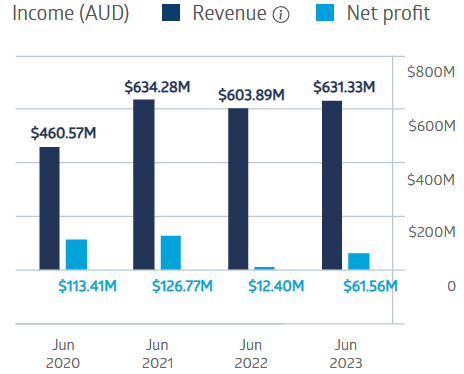 Source: ASX
FY 2024 guidance calls for production to increase from 240,996oz at an all-in sustaining cost (AISC) of $1895oz AUD to between 250,000oz and 275,000oz at an AISC of between $1,550oz and $1750oz AUD.
An analyst at Shaw and Partners has a BUY recommendation on Ramelius Resources, claiming investors should buy gold in volatile times, with Ramelius being one of the cheapest gold names in the sector.
Ramelius has a consensus analyst rating of  STRONG BUY, with five at BUY and two at HOLD.
Don't Buy Just Yet
You will want to see this before you make any decisions.
Before you decide which shares to add to your portfolio you might want to take a look at this special report we recently published.
Our experts picked out The 5 best ASX shares to buy in 2023.
We're giving away this valuable research for FREE.
Click below to secure your copy
Related Articles: