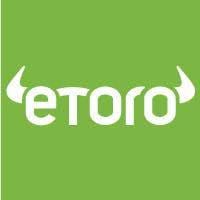 eToro
Market-leading social trading provider
User-friendly platform
Transparent approach to pricing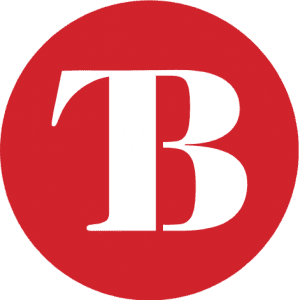 Review from
Ruben Wunderlich
eToro AUS Capital Ltd ACN 612 791 803 AFSL 491139. OTC Derivatives are speculative and leveraged. Not suitable for all investors. Capital at risk. See PDS
About eToro
Established in 2007, eToro rode the wave of the Fintech revolution to become arguably the world's leading social trading platform. In 2009, eToro released its cutting-edge WebTrader platform that enabled anyone, anywhere to trade financial assets online.
Then, in 2010, the company introduced the world's first social trading platform. Its unique CopyTrader feature enables anyone in the world to copy other traders. This narrow focus on social trading and copy trading has underpinned its rapid growth and the platform now has more than 10 million users worldwide.
eToro Australia have held ASIC regulation since 2017 under AFSL 491139, and have continued to expand upon and specialise their product range to the local market over the years.
With a passion for innovation and an emphasis on user-friendly functionality it should come as little surprise that eToro has won a wide range of industry awards.
Products and Trade Offers
eToro offers markets in cryptocurrencies, forex, commodities and stocks and the different corporate entities of the group are regulated by ASIC, CySEC and the FCA in the UK. Recently, eToro also added ASX stocks which can now be traded with 0 commission.
Retail Clients
Standard accounts have leverage terms set in accordance with regulatory conditions. Trading using leverage is a high-risk operation and not recommended for beginners. As a result, the maximum leverage level is 1:30 with some asset groups having maximum rates capped at much lower levels.
Professional Client Accounts
Professional accounts are strictly for experienced traders and, in order to become an Elective Professional, traders must pass a suitability test.  Leverage on Professional Client accounts can be higher than 1:30 but experienced as well as novice traders need to treat leverage very cautiously as it represents a significant scaling up in terms of risk.
In our assessment of eToro's products and trade offers, we found that the number of markets available is relatively small when compared to other brokers. For example, there are 800 single stock names, which will allow traders to get involved with the big global equities, but this isn't a large number compared to some brokers.
Two instruments where eToro does measure up, however, are Forex and Cryptocurrencies. With 47 currency pairs and 15 crypto markets on offer, traders looking to specialize in those markets will find the eToro offering to be in line with the leaders in the sector.
Demo account holders can use virtual funds to try out copy trading prior to deciding if using real cash is for them, or not. This is a particular plus point for eToro, as the concept will still be new to many users and some brokers don't offer Demo accounts which cover Copy Trading. The same Demo account supports self-trading as well, so users can get hands-on experience of what it's like to run exposure to that type of trading as well.
Similarly, traders who upgrade to a Live account can continue to toggle between Live and Demo environments to allow prototype strategies to be tested using virtual rather than actual funds.
There are three main types of trading offered:
Trade Markets: where traders can trade individual markets for their own account
Copy People: where traders can set up a relationship to automatically take the positions of a lead trader
CopyPortfolios: eToro's premium product offering. Financial assets are bundled together in long-term investment instruments.
One major advantage that comes from holding an account with eToro is that successful traders can put themselves up to be followed by others. Everyone likes a supplementary income stream and popular traders can earn returns of 2% on the value of assets under their management.
Innovative blending of market news and trader comment
User-friendly platform
Competitive pricing
Wide range of account types
Wide range of markets, including ETF's Commissions and Fee Charges
Customer services are mediocre
Analytical tools designed to meet needs of novice not advanced traders
Commissions and Fee Charges
eToro fees are relatively transparent. Commissions and rollover fees are incorporated into the bid-offer spread on trades, which makes it easier to run a price comparison. Spreads at eToro can therefore sometimes appear to be wider than those of its peers but it's important to check if those other spreads are also 'all in'.
Taking a higher-level approach to fees, it's possible to see that eToro performs well in comparison to others in the sector. Their transparent approach to pricing extends to them providing well laid out schedules for each instrument, where all fees including financing rates can be found.
While there are no fees for depositing funds, there are some currency conversion fees you are looking to convert your deposit from one currency to another. For example, converting an AUD deposit to USD base currency is charged 100 pips. There are also some modest withdrawal fees to be aware of. All eToro withdrawals incur a low fee of $5, with the minimum withdrawal amount set at $30.
The minimum deposit required to open an account is US$50 (or the equivalent thereof) and registering is made easy by the sites' intuitive functionality. Inactive trading accounts are discouraged by the application of a $10 per month charge on accounts that have been dormant for 12 months or more. The $10 figure is lower than that found at some other online trading platforms and can be avoided just by logging on.
What Others Say
"One of the biggest ways that eToro stands out from other platforms is the sheer number of investment and trading options available. Thanks to the numerous ways to invest and trade, users can take advantage of the same platform for their cryptocurrency trading needs as for traditional assets." – blockonomi.com
The eToro broker review by Blockonomi highlights the extensive range of instruments and strategies that the broker supports.
"eToro is a market-maker broker and lists a typical minimum fixed spread of three pips on the EUR/USD, which is on the high end of the range when comparing brokers with fixed and floating spreads, making it a more expensive platform." – forexbrokers.com
As ForexBrokers point out in their eToro review, the company isn't really in a position to compete on price alone.
"In addition to the company's excellent educational program and all-inclusive trading platform, eToro's most striking feature is its online financial trading community, which is among the world's largest. eToro recently replaced its two popular WebTrader and OpenBook trading platforms into a new all-in-one platform that gives the trader access to all of their services across all types of devices." – forexfraud.com
The eToro review by ForexFraud picks out the innovative nature of the broker's platform. This fresh approach will certainly appeal to many.
Customer Service
eToro customer support is multilingual and available 24/5. Accessing it is not as straightforward as it could be, with tickets having to be built and submitted. Considering the thought that has obviously gone into developing the rest of the platform, requiring users to log tickets to speak with customer services can only be a conscious decision aimed at deterring interaction.
This thought gains further ground when navigating the FAQ-style Help and Education section. Guiding traders to be self-starters in terms of problem-solving can, in the long run, make them more knowledgeable and independent. On the other hand not being able to access customer support can become an issue when money is at stake.
The frustration we experienced while carrying out this eToro review appears to be widely shared by others and some traders even suggest using social media accounts to gain information from the firm. Others suggest the poor response times are specific to the Demo account holders but either way, account holders appear to be working too hard to access the support they need.
During testing, we were completely satisfied with the written messages we received from eToro. They were informative and well laid out but it did feel like a backwards step to have to wait so long to gain a response.
Platform Features and Tools
Unlike many other online trading platforms, eToro does not offer support for MT4 and MT5. Instead, eToro users are limited to their WebTrader platform which is available on desktop, mobile and tablet.
That said, the eToro WebTrader platform itself is easy to navigate and the layout gently leads users through to the various sections of the site. While there is a lot of information available, the design ensures that the traders are never overwhelmed by different screens and this would explain the appeal of the platform to new eToro users and casual traders.
It could also be argued that this brings about a trade-off for those looking to access a more granular level of detail, and indeed, charting functionality is not as extensive as on some other online trading platforms.
The platform is very user friendly and designed to be accessible to novice traders but also have enough depth to keep more advanced traders interested. This eToro broker review found that one of the reasons that eToro hosts so many traders are that it supports both self-trading and social/copy trading.
Some traders have a personal preference for one of the two formats but eToro have built a platform that caters to those who want to engage in either of the two or indeed, both types of trading. This means traders can simultaneously take-on exposure to short-term trading and to strategies designed to act over a longer time period.
The social/copy trading area of the platform is widely considered to be one of the market-leading providers of that particular type of trading. Many of the features that have built this reputation relate to the innovative technology used, with eToro being seen by many to be as much a fintech company as it is a broker.
The different sections of the dashboard still focus on providing traders with the tools they need to trade but do it by creating something of a virtual dealing desk. The News Feed area, for example, offers a mix of official data announcements and the views and comments of other traders.
The Guide function features an automated, two-minute tour of the site. We found taking the tour to be time well spent, as within that short length of time we were introduced to the main features and functionality of the site, including the trade execution interface. As with the rest of the site, booking trades was a very user-friendly process. Incorporated into the main body of the trade ticket are Stop Losses, Take Profits and even Leverage levels, which can be adjusted on a trade-by-trade basis.
During our testing, we found the site to be responsive and reliable, though some online comments from others in the trading community flag up instances of a few system glitches occurring. While the system didn't freeze or buffer during our use, it's easy to understand how frustrating and possibly costly this could be.
Mobile Trading
The eToro app is available in Android and iOS format and provides all the same functionality of the desktop service. The mix of self-trading and copy trading is seamlessly copied over onto tablet and phone, as are the news and social trading functions.
This eToro review found that, as with the desktop version, the mobile app keeps things simple. While being an ideal place for less-experienced traders, some more experienced traders may find it lacking in certain areas, such as charting tools.
The clean layout of the trading dashboard comes over particularly well on the smaller screens of mobile devices. The mobile platform is well designed, reliable and good for people looking to stay connected to the markets while on the move. By keeping things simple, the mobile trading experience benefits from the old adage that less is more.
Robo Trading
A core element of the eToro offering is the copy trading and social trading services it provides. eToro has a reputation for being pioneers of this type of trading, which allows traders to follow the trading decisions of another Lead trader.
This involves hooking up their trading account to that of the Leader so that following accounts automatically open and close positions whenever the signalling account does. This concept is relatively new and increasingly popular, and eToro has done well to develop a reputation for delivering the service in a way that appeals to new users.
The platform provides a range of ways in which traders can familiarize themselves with the Lead traders. These range from the sharing of performance track records through to video profiles of highlighted traders. The administrative side of setting up a copying relationship is very straightforward and can even be done in Demo account format. Not all copying platforms provide the opportunity to copy a trade using virtual funds, so this is a plus point for eToro.
There are many risks that are specific to copy trading, outsourcing market risk to a third-party doesn't reduce your exposure to price moves. Anyone considering engaging in it would do well to carry out their own due diligence.
Research and Learning Section
While eToro has pioneered trader-to-trader methods of communication, they offer much less in terms of traditional broker research and education resources. The traditional model where a broker develops and hosts a range of research materials is not a model that eToro follows. There are some videos and tutorials on offer but these focus on getting the novice and intermediate trader up to speed rather than stretching or challenging the more experienced trader.
The research and learning tools that are on offer are laid out in an attractive and easy to use format. Some of the video courses are billed as interactive, which would suggest they have been designed to provide a high-quality experience, and the virtual tour of the platform is indeed a positive (if brief) experience.
There is also some third-party research made available to clients. Topics covered include market sentiment, which means these reports run in parallel to the tone of the site, being one where traders can share ideas on market sentiment with each other. As the written reports are relatively lightweight in nature, it is open to question how much they actually add to the discussion.
More experienced traders and those following more advanced strategies will struggle to find any eToro in-house research that is thought-provoking or idea-generating. The Economic Calendar provided by eToro sums up very well the situation regarding the platform and provision of research.
It is perfectly satisfactory, if not in any way groundbreaking. The 'value-added' associated with eToro is found in other areas of the site, particularly the social trading platform, which eToro appears to consider a fair replacement for broker generated research.
Regulatory Details
Regardless of whether you are copy trading or self-trading, it is essential to consider the security of the broker that will be holding your funds. So, is eToro safe? From an operational risk perspective, eToro scores highly for using the latest 128 SSL technology to encrypt and protect its user's data.
eToro is a global broker with licenses and authorization in various regions. eToro AUS Capital Pty Ltd is the holder of an Australian Financial Services Licence (AFSL) 491139 issued by the Australian Securities and Investments Commission (ASIC). Its registered office is at Level 26, Bligh Street, Sydney NSW 2000, Australia. This entity is licensed to deal in derivatives and foreign exchange contracts as agent and as principal. When acting as an agent, it uses another executing broker, including eToro Europe or a non-affiliated third party, to execute clients' orders. Other licenses and authorizations include eToro (UK) Ltd, regulated by the FCA (Financial Conduct Authority), and eToro (Europe) Ltd, regulated by CySec (Cyprus Securities and Exchange Commission)
Holding licenses with different regulators brings a degree of respectability but the actual cover provided is specific to the individual and their domicile, and thus requires those opening accounts to understand the process. Laws concerning such things as money laundering and the segregation of client funds are designed to protect retail clients, and outline complaints procedures should matters need to be raised with the regulator. What is reassuring is that any firm that goes to the trouble of applying for and maintaining a license with a top-tier regulator will have to adhere to a wide range of compliance rules that are designed to protect the account holder.
OUR SUMMARY
ASX stocks with 0 commission
GET STARTED
eToro AUS Capital Ltd ACN 612 791 803 AFSL 491139. OTC Derivatives are speculative and leveraged. Not suitable for all investors. Capital at risk. See PDS
So, is eToro worth it? eToro has experienced dramatic growth and established itself as a reputable broker. Its appeal stems to a large extent from its ability to offer a combination of self-trading and social/copy trading.
It covers a good range of markets, has pricing that is in line with the rest of the market and has developed a proprietary trading platform that provides a very user-friendly way to trade the markets.
Some traders will note that traditional-style resources devoted to research and learning are limited. Instead, the site focuses on a crowd-sharing style of communication, which will work for many and is one example of how eToro has set out to shake things up a bit. The decision to scale back on customer services is possibly one shake too far for some. Luckily, the site is straightforward enough to use, because customer service response times are lengthy.
With an easy to use and visually appealing web-based platform, many traders will find this one of the most user-friendly brokers around. The platform has a pleasing aesthetic and is very easy to navigate. Being browser-based results in it having an agile feel and there is no requirement to download platforms but as a result, there is not quite the range of powerful tools that tech-savvy investors might want to use to carry out a granular level analysis.
What is apparent from this eToro broker review is that the platform does not try to be all things to all people. Despite this, it has grown in just over ten years to have over 8 million account holders. This is a considerable achievement and more significant considering there are areas of the service which could be improved upon.
Those who are unfamiliar with the platform and social/copy trading in general, can familiarise themselves with the process by setting up a free Demo account to get a better understanding of how things work. eToro has acted as a pioneer of a new way of trading and is likely to continue doing so.
FAQS

Is eToro good for beginners in Australia?
eToro is considered a user-friendly platform, making it suitable for beginners in Australia, even if you are to begin with a free demo account to gain a better understanding of the platform. It offers a simple and intuitive interface, educational resources, and a social trading feature that allows users to learn from and copy others.
Can you invest in Australian stocks on eToro?
Yes, you can now invest in up to 77 Australian listed stocks on eToro.
Do I have to pay tax on eToro Australia?
Tax obligations on eToro in Australia depend on your individual circumstances and the applicable tax laws. Generally, you are responsible for reporting and paying taxes on any capital gains or income earned through trading or investing on eToro. It is advisable to consult with a tax professional or accountant for personalized advice regarding tax obligations.
How do I deposit money into eToro Australia?
To deposit money into eToro in Australia, you can use various payment methods such as credit/debit cards, bank transfers, or supported e-wallets. eToro provides an easy to use deposit interface within the platform where you can select your preferred payment method and follow the provided instructions.
How long do eToro withdrawals take in Australia?
The duration of eToro withdrawals in Australia can vary depending on multiple factors, including the withdrawal method chosen and any additional verification requirements. Typically, eToro aims to process withdrawals within a few business days, but it's advisable to check with eToro or their customer support for more specific information on withdrawal processing times if you have a more specific request.
How do I verify eToro in Australia?
To verify your eToro account in Australia, you will need to complete the verification process. This typically involves submitting identification documents such as a passport or driver's license and proof of address. You can find the verification section within your eToro account and follow the provided instructions to complete the process.
TRADING DISCLAIMER
 eToro AUS Capital Limited ACN 612 791 803 AFSL 491139. OTC Derivatives are leveraged financial products and considered speculative. OTC Derivatives may not be suitable for all investors.  Trading OTC Derivatives does not result in ownership of the underlying assets.  You risk losing all of your investment. This information is general only and has been prepared without taking your objectives, financial situation or needs into account. Consider our Product Disclosure Statement (PDS). See full disclaimer
BACK TO TOP