Australia is one of many countries around the world designating rare earths as critical minerals.
Outside of China, Lynas Rare Earths is the largest producer of rare earths in the world.
Lynas both mines and processes rare earths.
Lynas Rare Earths mines rare earth elements at its Mt Weld mine in Western Australia and processes them at a facility in Malaysia.
The Malaysia plant is the largest single rare earth processing plant in the world.
Over five years, the company's share price is up 311.8%, but the past year has not been kind to shareholders as the stock price is down 17.4%.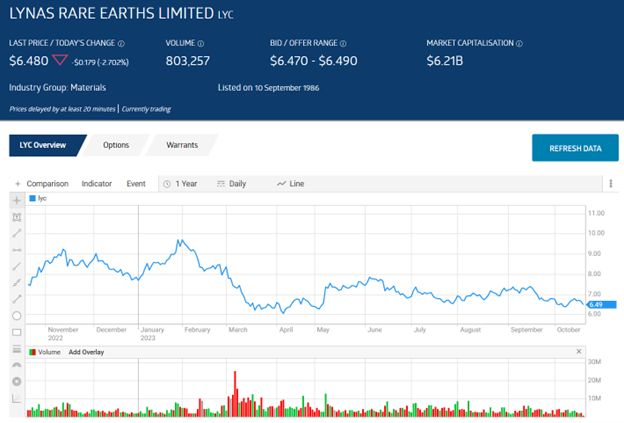 Source: ASX
Regulatory changes from the Malaysian government sent the stock price southward in February.
To accentuate the pain, in March, Tesla announced that it would no longer use rare earths in its electric vehicles.
Lynas is developing a new processing plant in Western Australia and analysts and experts alike are pointing to the myriad of products that require rare earths.
Lynas is also expanding the mining capacity at Mt Weld.
Company financials dipped in FY 2023 due to weakness in the price of rare earths.
Lynas Rare Earths Financial Performance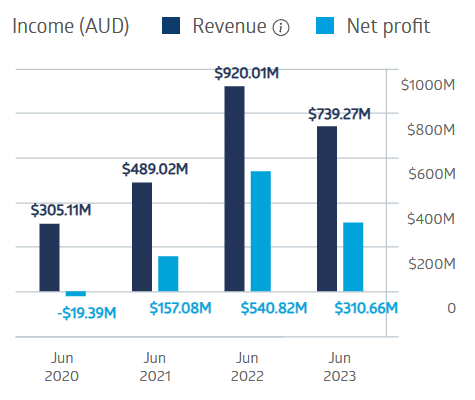 Source: ASX
An analyst at BW Equities has a HOLD recommendation on Lynas Rare Earths, pointing to the company's position as a low-cost producer and the fact that rare earths are considered critical minerals.
Both Goldman Sachs and UBS recently upgraded Lynas to a BUY recommendation.
Don't Buy Just Yet
You will want to see this before you make any decisions.
Before you decide which shares to add to your portfolio you might want to take a look at this special report we recently published.
Our experts picked out The 5 best ASX shares to buy in 2023.
We're giving away this valuable research for FREE.
Click below to secure your copy
Related Articles: