Pilbara Minerals was a frequent entry to the ASX Top Ten Short List.
The EV and battery storage demands sent the price of lithium on fire.
Pilbara has stuttered this year as the price of lithium fell off 2022 highs.
Pilbara Minerals is the largest pure-play lithium miner on the ASX, the sole owner of the largest independently owned hard rock lithium operation – the Pilgangoora Project in Western Australia.
Over the last four fiscal years, the company has seen a dramatic turnaround in its financial performance.
Pilbara Minerals Financial Performance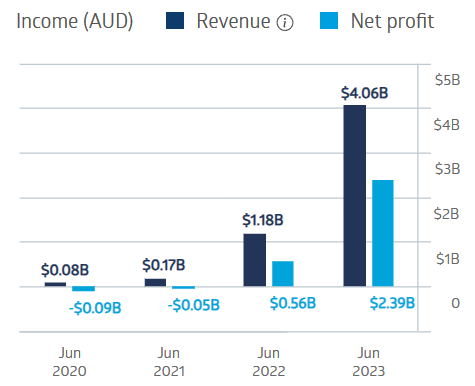 Source: ASX
In FY 2023, Pilbara posted record production and revenue, reporting a massive 326% increase in net profit. The company expects further production increases in FY 2024, with the expectation of doubling output within 24 months. Pilbara currently has two plants for processing lithium hard rock in operation with plans for expansion. The company also has a joint venture with South Korea's POSCO for a processing plant in South Korea. Pilbara has engaged Macquarie Capital to search for a new JV partner for yet another processing plant.
The price of lithium is down, as is Pilbara's share price, dropping 10.99% year over year.
Lithium Price Chart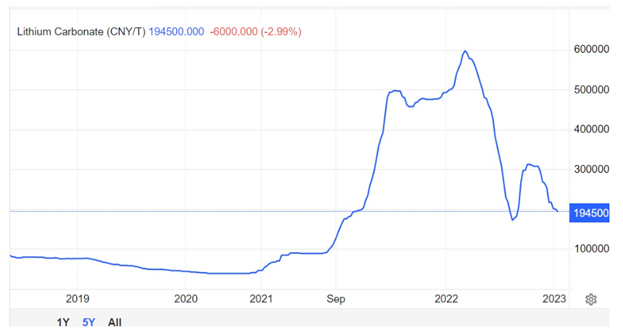 Source: inves.com/news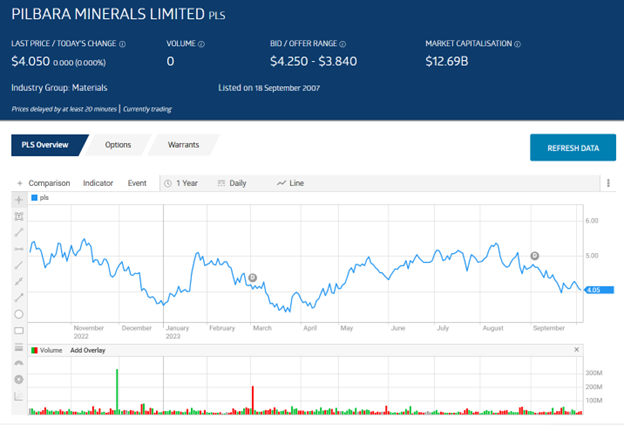 Source: ASX
The average Price-to-Earnings ratio (P/E) for the materials sector is 15.39.  Pilbara has a P/E of 5.13. An analyst at Morgans has a BUY recommendation on Pilbara shares with a $5.60 price target, pointing to the company's "long resource life and growth prospects."
Don't Buy Just Yet
You will want to see this before you make any decisions.
Before you decide which shares to add to your portfolio you might want to take a look at this special report we recently published.
Our experts picked out The 5 best ASX shares to buy in 2023.
We're giving away this valuable research for FREE.
Click below to secure your copy
Related Articles: