CSL is one of the largest stocks on the ASX by market cap.
The company's status as a premiere pharmaceutical, biotechnology, and life sciences company gives CSL strong tailwinds.
The company has not missed a dividend payment in a decade.
Given the ageing populations around the world, CSL's two operating divisions – CSL Behring providing blood plasma treatments for a variety of medical conditions – and Seqirus – a provider of influenza vaccines, the company and its investors can expect strong tailwinds into the future.
On 14 June the company issued a market update, announcing an expected foreign currency headwind for FY 2023 of between USD$230 and $250 million dollars, up substantially from the company's earlier forecast of a USD$175 million dollar headwind. CSL also provided NPATA (Net Profit after Tax and Amortisation) guidance for FY 2024 12% below analyst expectations.
The day before the announcement CSL shares closed at $308.52. Within two weeks the stock price had fallen to the current $269.32, a 12.7% decline.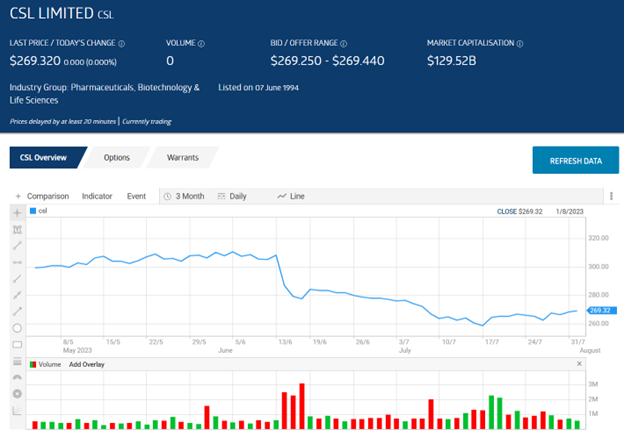 CSL was hard hit by COVID related issues from lockdowns to stimulus payments, steering potential plasma donors away from plasma collection centres. Yet the company maintained solid financial performance throughout.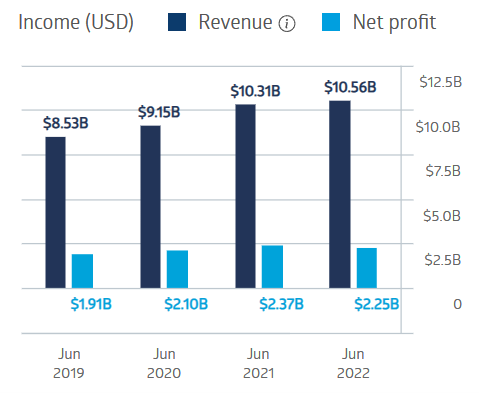 With a market cap of 239.2 billion dollars, CSL ranks as the third largest company on the ASX by market cap. CSL began paying dividends in 2013 with payments of $1.06 per share, with the FY 2022 payments reaching $3.38 per share. The five year average dividend payment is $2.84 with a five year average yield of 1.07 percent.
An analyst at Medallion Financia Group has a HOLD recommendation on CSL shares, but does note the "share price retreat presents an opportunity to accumulate a quality business."
As of 27 July a minimum of twelve brokers maintained or added BUY, OUPERFORM, of ADD ratings on CSL
Don't Buy Just Yet
You will want to see this before you make any decisions.
Before you decide which shares to add to your portfolio you might want to take a look at this special report we recently published.
Our experts picked out The 5 best ASX shares to buy in 2023.
We're giving away this valuable research for FREE.
Click below to secure your copy
Related Articles