For at least a decade, the 'death of King Coal' has been bandied about.
Carbon emissions gained recognition as the most likely cause of climate change.
The Paris Climate Accords set in motion in 2016 dampened enthusiasm for thermal coal.
In the not-too-distant past, coal ruled the world as the principal energy source for producing electricity, despite its known reputation as a 'dirty' fuel. As concerns over carbon emissions grew and renewable energy sources such as wind and solar became more cost effective, coal began to retreat. The shale drilling revolution vaulted natural gas ahead of coal as the cheapest source for generating electricity.
Despite this, demand remained robust in emerging markets, where renewable energy and gas production was only a distant dream. Governments realised that coal would need to continue playing a role in the global energy mix. As China increased its coal imports to meet exploding demand for electricity, the stage was set for a major rebound in the coal sector.
Following the negative impact of COVID-19, the changing perception of coal drove up New Hope's financial performance.
New Hope Financial Performance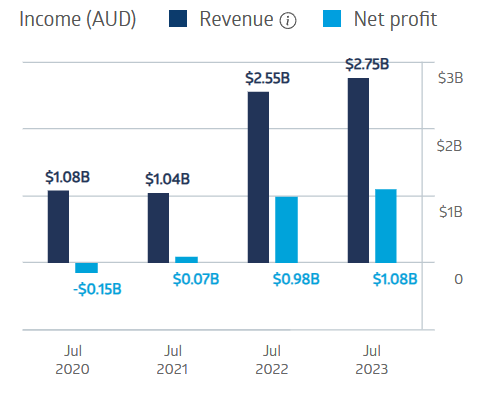 Source: ASX
Despite a volatile share price over the last decade, New Hope has never missed a dividend payment, with a five-year average dividend payment of $0.22 per share with a yield of 7.2% over the period.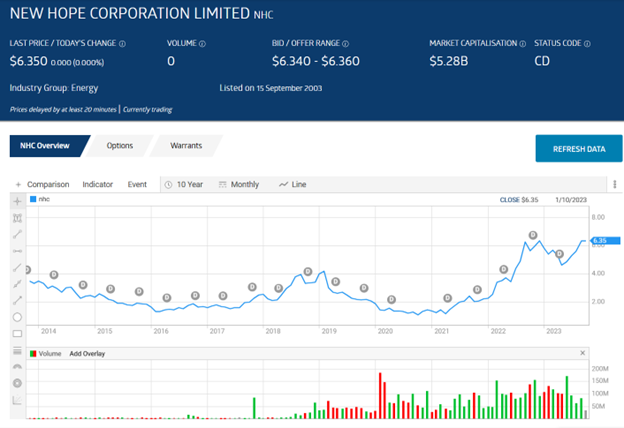 Source: ASX
An analyst at Fat Prophets has a BUY recommendation on New Hope shares, citing "strong near-term global demand" and "anticipated higher coal prices for some time".
Don't Buy Just Yet
You will want to see this before you make any decisions.
Before you decide which shares to add to your portfolio you might want to take a look at this special report we recently published.
Our experts picked out The 5 best ASX shares to buy in 2023.
We're giving away this valuable research for FREE.
Click below to secure your copy
Related Articles: