Syrah Resources is the largest producer of graphite after China.
Graphite represents the largest percentage of minerals used in an EV battery.
Syrah's Balama mine is one of the world's most extensive graphite mining operations.
The company also has a graphite processing plant supported by the US government in Louisiana.
COVID-19 and other economic factors led Syrah to close down operations at its Balama mine in Mozambique in March 2020, reopening the mine on 22 February 2021.
China is not only the world's largest producer and exporter of graphite, but the country also accounts for more than 90% of the refined graphite needed for the anodes in electric vehicle batteries.
The battery minerals going to the battery's cathode – nickel, lithium, cobalt, and manganese – grab most of the investing public's attention — but the graphite used in virtually all battery anodes has the greatest percentage of any battery mineral – 28.1%.
The reopening of the Balama mine has yet to return Syrah to profitability.
Syrah Resources Financial Performance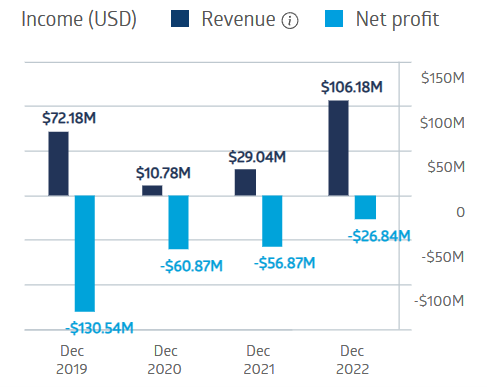 Source: ASX
The Quarterly update for the June Quarter of 2023 cautioned that the company had shut down production at Balama in May and June to allow consumption of excess inventory build-up.
The shares are high on the ASX Top Ten Shortlist, and the share price is down year over year by 67.53%. However, it has received a boost in the last month because China announced it would be cutting its graphite exports.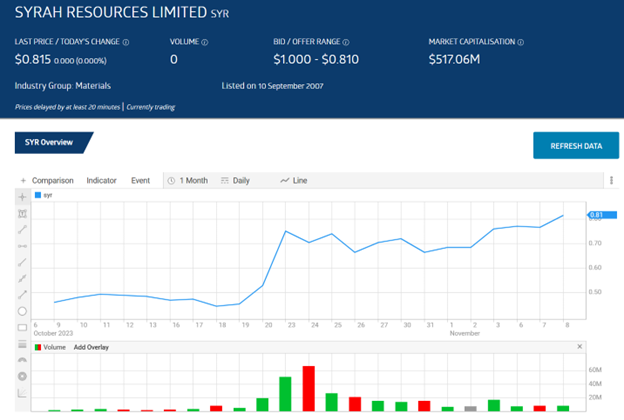 Source: ASX
An analyst at Seneca Financial Solutions has a BUY recommendation on Syrah Resources shares, citing the Chinese decision to control graphite exports.
Don't Buy Just Yet
You will want to see this before you make any decisions.
Before you decide which shares to add to your portfolio you might want to take a look at this special report we recently published.
Our experts picked out The 5 best ASX shares to buy in 2023.
We're giving away this valuable research for FREE.
Click below to secure your copy
Related Articles: