Cochlear is the world leader in cochlear implants for the hearing impaired.
Some analysts question the company's future based on increasing competition.
Analysts were wrong on Cochlear's market share following a product recall in 2011.
In addition to cochlear implants for the hearing impaired of all ages, Cochlear Limited makes bone-anchored hearing aids and a variety of sound processors.
The company is aggressively improving existing technologies and developing new technologies, having invested more than A$2bn in research and development since 1981.
COVID-19 limited elective medical procedures, impacting Cochlear's financial performance, with a loss in FY 2020 before returning to profitability in FY 2021 and 2022.
Cochlear Financial Performance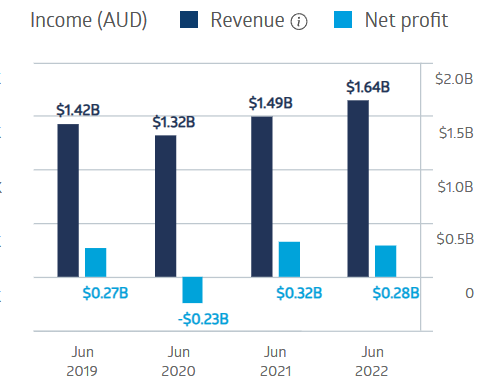 Source: ASX
HY 2023 financial results were mixed, with revenues up 9%, while underlying net profit declined 10%, attributed to cloud computing and new product launch costs. Cochlear reiterated its FY 2023 guidance, with an expected profit increase over FY 2022 of between 5% and 10%.
Year over year, the share price is up 4.44%.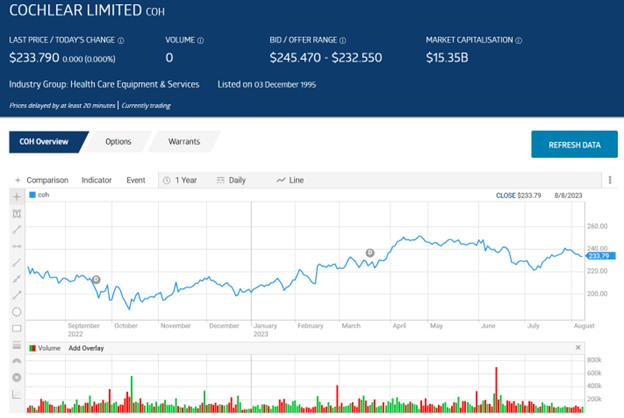 Source: ASX
An analyst at Marcus Today has a SELL recommendation on Cochlear shares, citing increasing competition. The Wall Street Journal's current analyst rating breakdown has one at BUY, one at OVERWEIGHT, nine at HOLD, three at UNDERPERFORM, and two at SELL.
On 14th February 2023, Cochlear announced a share buy-back program to run from 8th March 2023 to 7th March 2024, cited by Goldman Sachs as one reason for its BUY recommendation.
In 2011, Cochlear announced a voluntary product recall, prompting some analysts to predict that the company would lose market share, possibly permanently. They were wrong. A July 2022 article heralding the one-millionth cochlear implant appearing in JASA Express Letters claimed that Cochlear Limited "dominates" the global implant market, controlling 50%, as seen in the following pie graph below.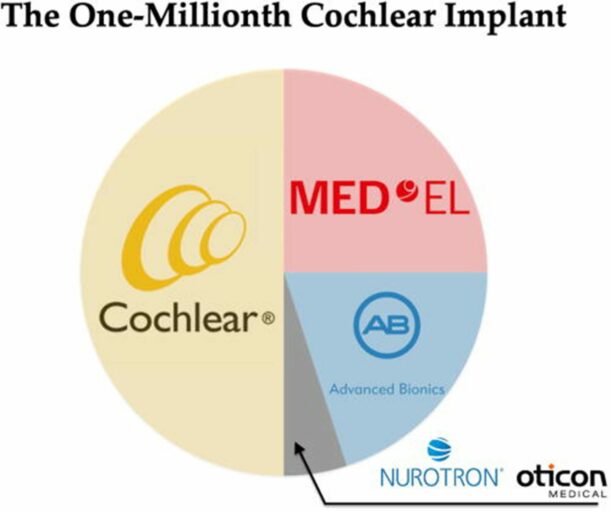 Related Articles