This article will look at a weekly TheBull.com.au stock pick.
This week it's a real estate investment trust (REIT) listed in Australia.
REITs listed on stock exchanges are the most cost-effective and simplest way to invest in property and return an income.
 National Storage REIT ASX:NSR (NSR) NSL is the largest self-storage provider in Australasia. The company's listing on the ASX allows investors to gain access to the fast-growing storage market while at the same time returning a dependable yield from NSL's low-cost operations.
 Storage intrinsically comes with less risk and fewer costs. The hot property market in Australia is spilling into the storage market, creating solid returns for the storage REIT investor. With a forward dividend yield of 4.5%, lower than comparable REITs, the low-cost and low-risk operation provides added security to future returns, offsetting any slight difference today.
Top Australian Brokers
National Storage REIT ASX:NSR (NSR)
 National Storage REIT (NSR) is a leading player in the storage sector, and its strength in this market has allowed it to consolidate its position as a dominant force.
Recently, NSR raised approximately $340.4 million through an institutional placement and security purchase plan. This capital raising will enable NSR to advance development initiatives, thereby supporting future earnings growth.
NSR has demonstrated its ability to navigate the current higher interest rate environment due to its strong balance sheet. That is a critical factor in the current market, where interest rates are expected to rise. Companies with weaker balance sheets could struggle to meet their debt obligations.
NSR's financial strength ensures it is well-positioned to weather any potential headwinds arising from increased interest rates.
NSR's business model is well-suited to today's environment, where consumers increasingly seek flexible storage solutions. The company's growth prospects are attractive, and its recent capital raising will enable it to capitalize on these opportunities.
Additionally, NSR's competitive position in the market provides a significant advantage, and the company is well-placed to benefit from any growth in the storage sector.
Given its strong balance sheet, leading position in the storage sector, and growth prospects, NSR could be an excellent investment opportunity for those looking for exposure to a stable and growing market sector.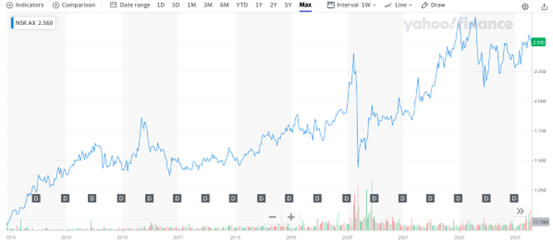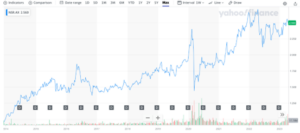 Source: Yahoo Finance 
Related articles