This article will look at a weekly TheBull.com.au stock pick.
This week it's Australia's only primary tungsten producer.
Spreading its bets, this stock will rise with all tides on a higher gold price.
 Introduction
From its flagship property of Mt Carbine, EQ Resources ASX:EQR (EQR) offers an alternative metal to the commodity investor, tungsten.
Tungsten is a hard, dense, steel-grey metal with a wide variety of applications. Tungsten's corrosion resistance and high melting point make it an excellent alloy for existing fabrication metals to improve their performance. This broad utility makes tungsten an excellent investment opportunity as it can catch the wave of most new industrial innovations.
EQ Resources ASX:EQR (EQR)
 EQR's position as Australia's sole primary tungsten producer presents a unique investment opportunity in metal with a wide range of industrial uses, including manufacturing electrical and electronic devices, tools and machinery, and aerospace and defence equipment.
With the recent update to the mineral resource estimate at the Mount Carbine tungsten mine near Cairns, EQR has confirmed a substantial increase in the amount of metal contained in indicated resources, with an additional 2.11m metric tonne unit (mtu) now available for extraction.
This resource increase has already been reflected in the market response, with EQR's shares trading positively at 8.3c AUD on April 27.
As global demand for tungsten continues to rise due to its unique properties and industrial applications, EQR's position as a primary producer gives it a distinct competitive advantage.
EQR is committed to sustainability and responsible mining practices, which is increasingly important to investors and consumers.
Investing in EQR presents an opportunity to participate in the growing demand for tungsten and to support a company committed to ethical and sustainable practices.
With its exclusive position as Australia's only primary tungsten producer and the recent increase in its mineral resource estimate, EQR could be a promising addition to an investment portfolio. However, as with any investment, conducting thorough research and carefully considering the potential risks and rewards is essential.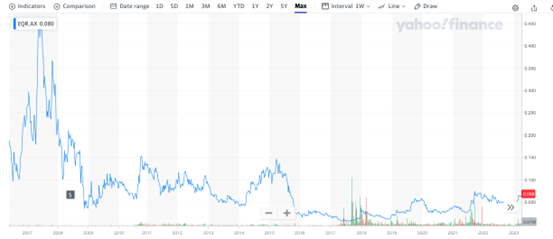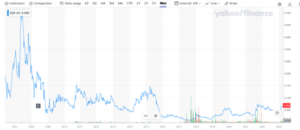 Source: Yahoo! Finance
Related articles