Kelsian Group began as Sea Link Travel back in 1989.
The company provides marine and coach tourism and public transport services.
Kelsian has acquired a US-based provider of motor coach charter and tourism services.
Kelsian Group has four operating divisions – Transit Systems, Sea Link Marine and Tourism, Tower Transit, and the newly acquired All Aboard America Holdings, reaching Australia, Singapore, the UK, and now the US.
All Aboard America Holdings provides transit services for government entities as well as charter and tourism services for commercial and private interests.
The latest acquisition has been hailed as "transformational", opening the US market to Kelsian Group.
All Aboard America Holdings offers charter services, scheduled services and transit services to the American Southwestern region. The company caters to government, corporate, education, LNG and the tourism sector.
The firm has grown revenues in each of the last four fiscal years, with the sole profit decline in statutory net profit coming in FY 2023, attributed to acquisition and related costs. Underlying profit was up 4.3%.
Kelsian Group Financial Performance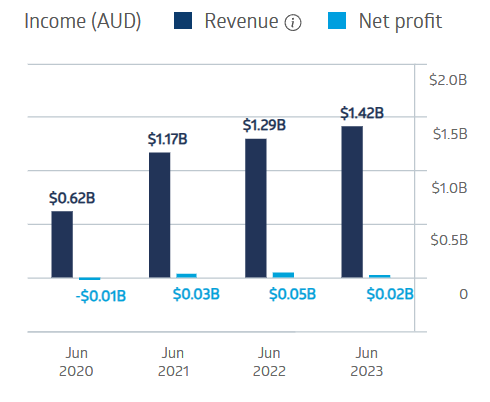 Source: ASX
Kelsian has paid dividends every year for the last decade, fully franked.
The five-year average dividend payment is $0.14 per share and the five-year average dividend yield is 2.72%. Year over year, the share price is up 26.83%.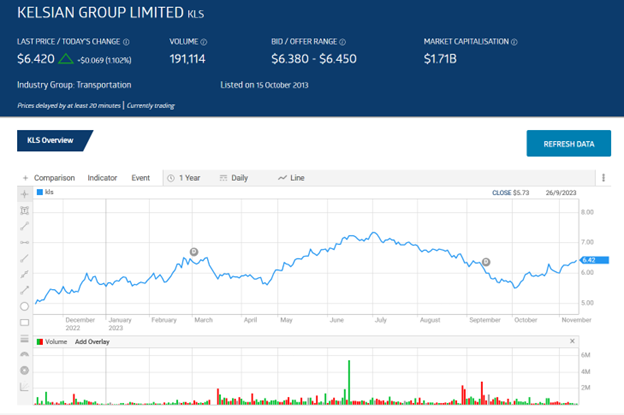 Source: ASX
An analyst at Shaw and Partners has a BUY recommendation on Kelsian Group (KLS), believing that the share price is trading at a discount given the defensive and low-risk earnings growth on offer.
Don't Buy Just Yet
You will want to see this before you make any decisions.
Before you decide which shares to add to your portfolio you might want to take a look at this special report we recently published.
Our experts picked out The 5 best ASX shares to buy in 2023.
We're giving away this valuable research for FREE.
Click below to secure your copy
Related Articles: