Once embattled Regis Healthcare is on the rise as ageing population tailwinds persist.
Regulatory scrutiny may be yielding improved funding formulas for aged care operators.
The share price is on an upward trend.
Care provider Regis Healthcare (REG:AX) listed on the ASX in October 2014, getting off to a fast start before settling into a non-stop decline, falling 48.24% before rebounding in 2023.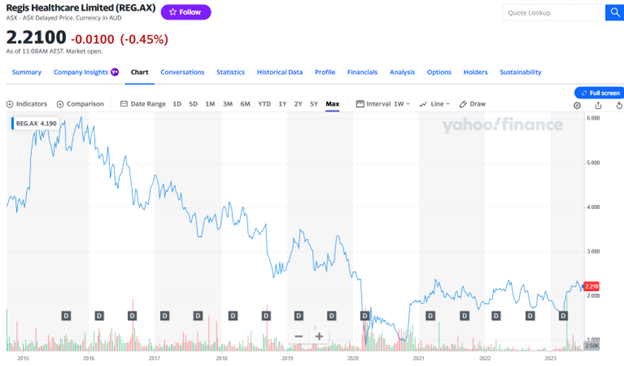 Source: Yahoo Finance
Year to date, the share price is up 16.71%, slightly behind the year-over-year gain of 20.88%.
Regis offers a range of care for the aged, from retirement and independent living facilities to residential and home care and short-term care.
Regis Healthcare
Regis has been in business for 30 years. It now offers in-home care services in five areas of Australia and has 64 residential care homes across the country. The homes offer a range of services depending on care needs. The company also provides retirement and independent living villages in eleven locations across Australia.
Regulatory scrutiny concerns investors as the aged living sector depends heavily on government funding. Yet there is no denying the sector has substantial tailwinds.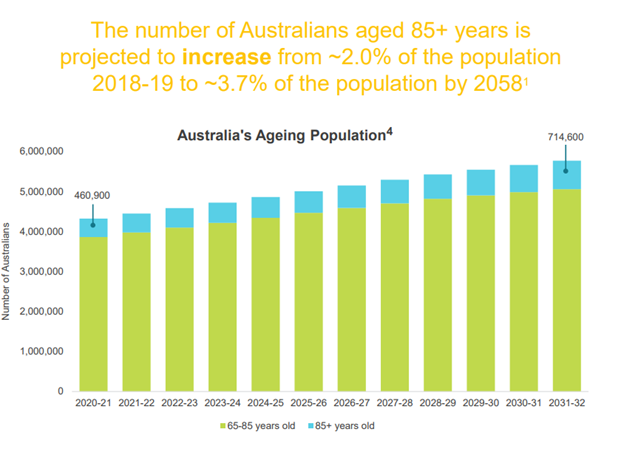 Source:  REG Macquarie Australia Conference Presentation
Regis has been a solid dividend payer, with a five-year average dividend yield of 4.51%. The return to profitability in FY 2021 heartened investors, only to be disappointed by the amortisation write-off from a change in government funding leading to a steep loss the following year.
Regis Healthcare Financial Performance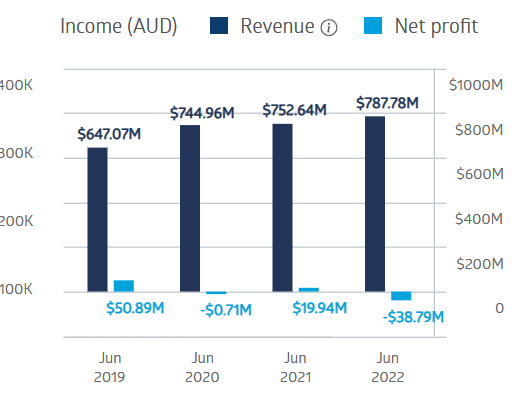 Source: ASX
An analyst at Moelis recently upgraded Regis to a BUY recommendation with a price target of $2.62 per share. Sequoia Wealth Management likes the company's recent asset sale, reducing debt and allowing additional acquisitions. Improved government funding was another reason cited.
The new government funding model for aged care providers – the Australian National Aged Care Classification (AN-ACC) – provides added subsidies based on needed care and the types of services provided.
Related articles