See our brand new top 10 broker reviews. Find your perfect platform!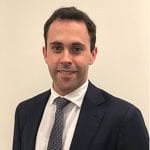 Stuart Bromley, Medallion Financial Group
BUY RECOMMENDATIONS 
Pro Medicus (PME)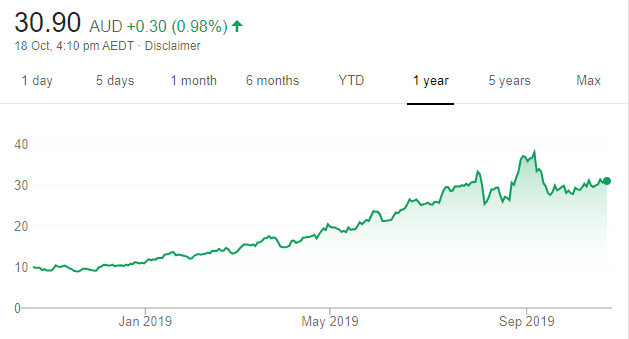 Chart: Share price over the year
The share price of this health imaging company fell heavily in September and was recently trading at a 25 per cent discount to recent highs. The catalyst appears to be company founders selling shares. However, the board last year recommended the founders sell shares to improve liquidity. The founders still hold about 28 million shares each. Pro Medicus has contracts with five of the top 20 US hospitals and potentially a strong pipeline of deals going forward. We believe the recent sell off is a large over-reaction.
Xero (XRO)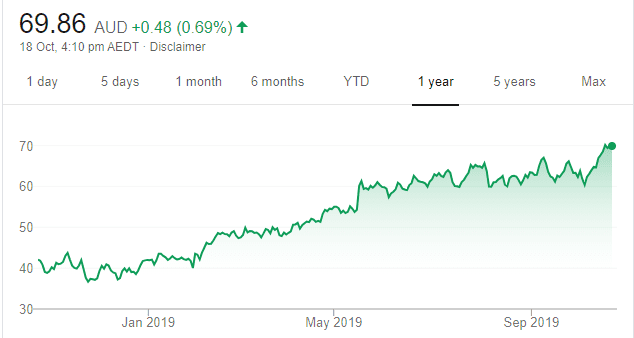 Chart: Share price over the year
The share price of this software company is trading around all time highs. It appears poised to break to the upside prior to releasing its interim report in November. We're particularly encouraged by the company adding 239,000 subscribers in the big and lucrative markets of North America and the UK in fiscal year 2019. In Australia and New Zealand, XRO attracted 193,000 new subscribers.
HOLD RECOMMENDATIONS 
Elmo Software (ELO)
Chart: Share price over the year
We view the recent $55 million capital raising as a positive as it will help drive growth going forward. With a variety of HR related software solutions and a rapidly growing customer base, we see strong upside potential. The company's customer retention rate of 93.6 per cent is another reason to hold.
PolyNovo (PNV)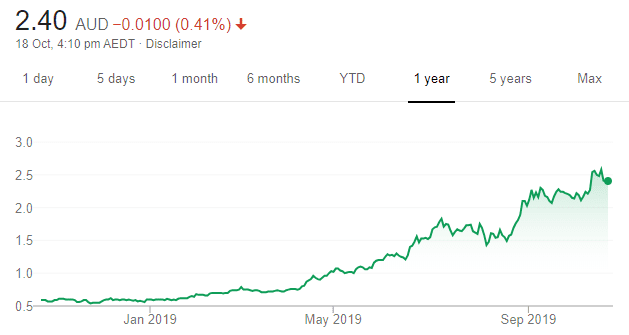 Chart: Share price over the year
In fiscal year 2019, sales of the company's niche wound care product NovoSorb grew by 435 per cent on the prior corresponding period. The company is building a sales force and distribution channels in Australia and globally. The shares have risen from 55 cents on October 16, 2018 to close at $2.58 precisely a year later. Momentum is on PNV's side.
SELL RECOMMENDATIONS
Perpetual (PPT)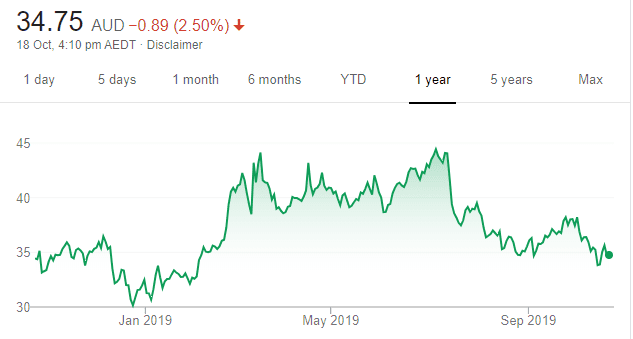 Chart: Share price over the year
Funds under management at September 30, 2019 was $26.1 billion, a decrease of $1.1 billion on the prior quarter. Particularly concerning was net outflows of $1.8 billion. We prefer others.
Bank of Queensland (BOQ)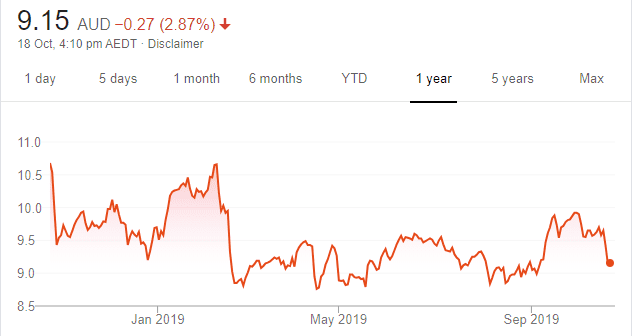 Chart: Share price over the year
We would consider taking profits after the company's recent strong run. The shares have risen from $8.84 on August 6 to close at $9.65 on October 16. But we believe smaller banks will struggle against the majors as competition stiffens in a low interest environment. Sustaining already tight margins will be a challenge for smaller banks.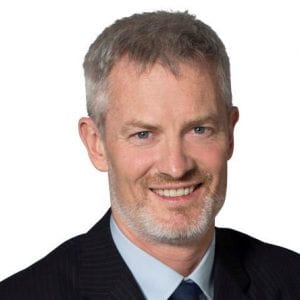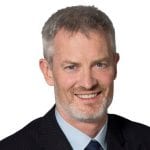 John Forwood, Lowell Resources Funds Management
BUY RECOMMENDATIONS
Cardinal Resources (CDV)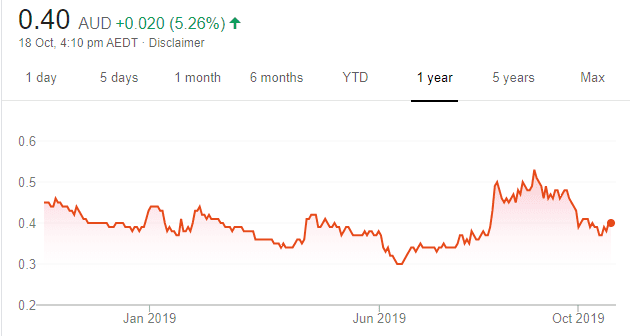 Chart: Share price over the year
Cardinal is close to finalising its feasibility study on the 5 million ounce Namdini gold project in Ghana. Major miner Gold Fields has a 16 per cent shareholding in CDV. Project net present value is expected to be much higher than the company's recent market capitalisation of almost $200 million. The shares have risen from a 52 week low of 29.5 cents on June 17 to trade at 38 cents on October 18.
Indago Energy (INK)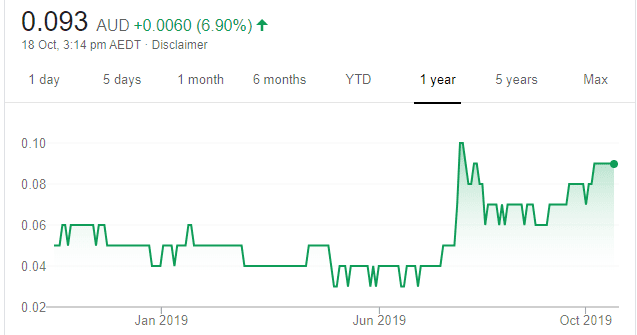 Chart: Share price over the year
The company recently announced pilot projects for the Gulf of Mexico and India. Indago's oil technology treats heavy oils in a swift, clean and cost effective process. The process increases oil production and recovery rates. Potential global demand exists for INK's technology.
HOLD RECOMMENDATIONS
Stavely Minerals (SVY)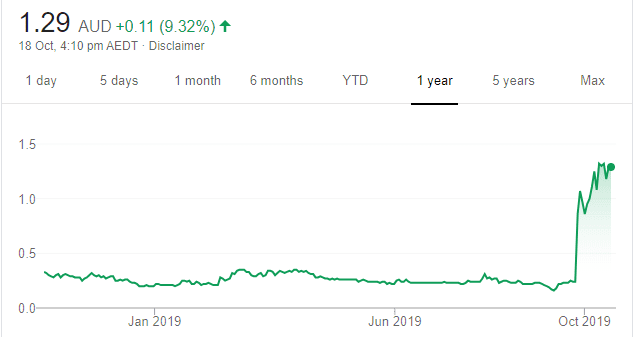 Chart: Share price over the year
In September, the company announced a shallow, high grade copper-gold discovery at its Thursday's Gossan Porphyry prospect in Victoria. The company revealed grades of up to 40 per cent copper within a 32 metre wide high grade zone. The company is well funded to drill after a $19.6 million capital raising.
Liontown Resources (LTR)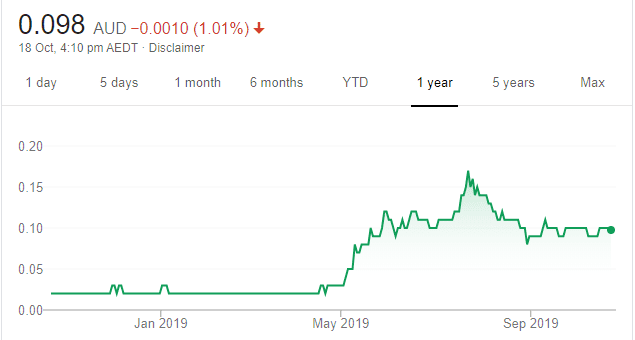 Chart: Share price over the year
LTR is likely to be the next lithium developer in Western Australia, following on from Kidman Resources. Kidman has been taken over by Wesfarmers. An LTR drilling program is underway, with high grade spodumene intersections expanding the deposit. The shares were trading at 10.5 cents on October 17.
SELL RECOMMENDATIONS
Saracen Mineral Holdings (SAR)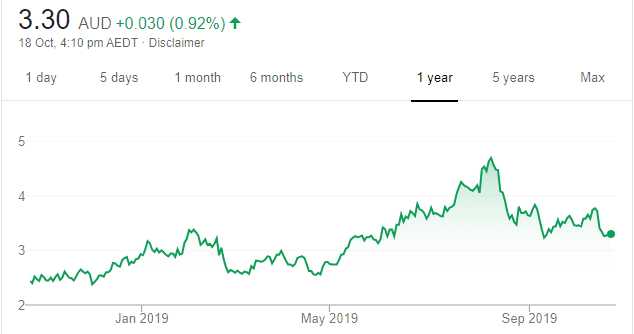 Chart: Share price over the year
Mid cap Australian gold producers have been trading on high fiscal year 2020 multiples. Saracen managing director Raleigh Finlayson recently sold a million shares in the company. The shares sold for an average price of $3.71. Saracen shares were trading at $3.30 on October 17. At September 2 following the sale, Finlayson still held 3.2 million shares and 2.5 million performance rights.
Fortescue Metals Group (FMG)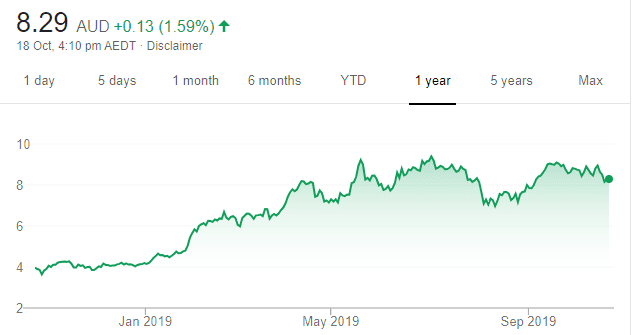 Chart: Share price over the year
Iron ore prices could soften further to what I consider more normal levels in 2020. This iron ore producer has significant upcoming capital projects. The rising iron ore price earlier this year contributed to FMG shares rising from $3.30 on October 25 last year to trade at $8.33 on October 17, 2019. Investors should consider taking profits.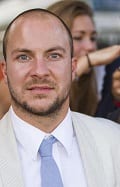 Nathan Lodge, Lodge Partners
BUY RECOMMENDATIONS
PayGroup (PYG)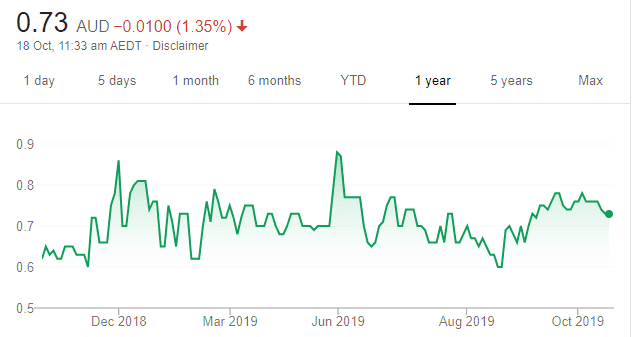 Chart: Share price over the year
This payroll and human capital management solutions provider listed last year at 50 cents a share. The shares were trading at 74 cents on October 18. PYG services more than 780 clients across 25 countries in the Asia Pacific region. The company recently announced the acquisition of Australian based Astute One, which will be earnings per share accretive in its first year. We believe PYG offers value relative to the Australian market and its listed international peers.
IODM (IOD)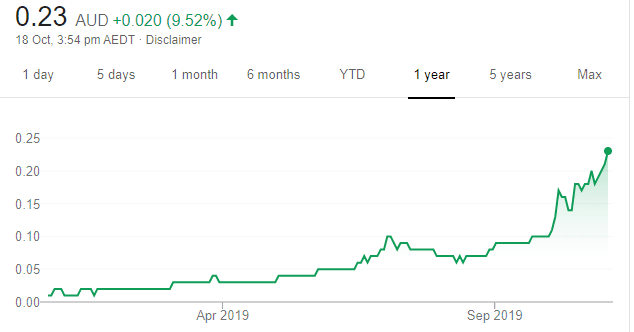 Chart: Share price over the year
IOD is an interactive accounts receivable software company. The company platform streamlines the accounts receivable process to deliver operational efficiencies to clients. It recently announced a landmark reciprocal referral arrangement with global cross border and cross currency payments provider Western Union. Initial focus will centre on the Asia Pacific and UK regions. There's potential to expand into other regions going forward.
HOLD RECOMMENDATIONS
Mobilicom (MOB)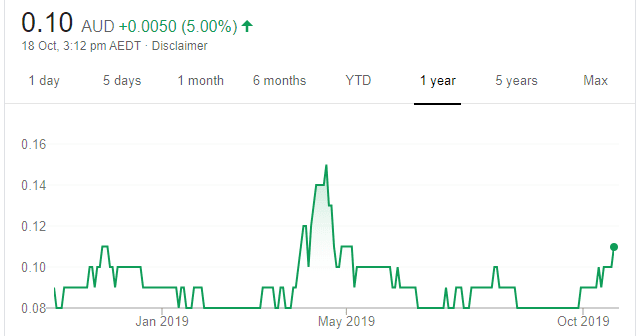 Chart: Share price over the year
Designs, develops and delivers private mobile solutions via its mesh network and can operate without the need for existing infrastructure. Its SkyHopper business targets the commercial drone and robotics sector, and is generating strong interest and orders from government and commercial clients.
Leigh Creek Energy (LCK)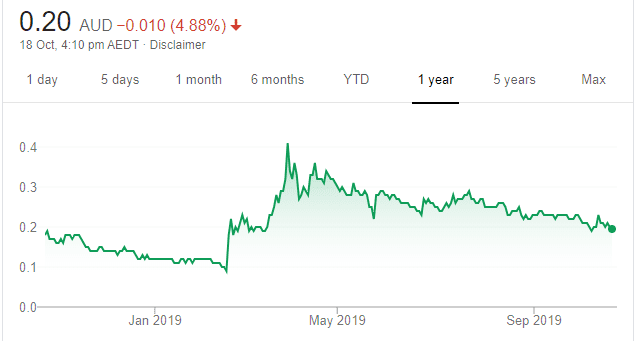 Chart: Share price over the year
LCK is developing an energy project in South Australia. LCK says its project will produce synthetic natural gas from remnant coal resources at Leigh Creek. LCK is attracting investor attention in Australia and overseas. The stock was trading 20 cents on October 18.
SELL RECOMMENDATIONS
Coca-Cola Amatil (CCL)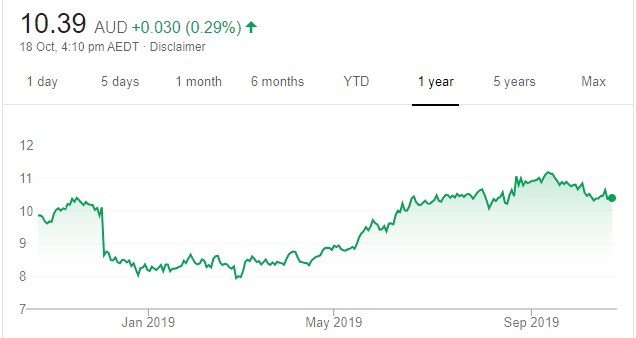 Chart: Share price over the year
The beverage maker operates in an increasingly competitive industry that's experiencing structural change, as consumers move away from carbonated drinks. Cost pressures are eroding the company's margins, as CCL hasn't yet been able to pass on these costs. A single digit earnings growth target of about 3 per cent is modest. Stronger growth exists elsewhere.
Magellan Financial Group (MFG)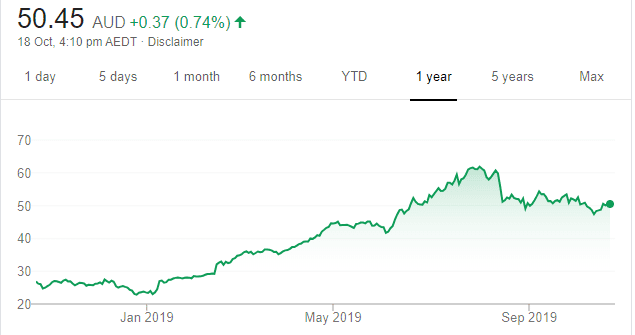 Chart: Share price over the year
At a time when fund managers are struggling to beat benchmarks, amid significant outflows and increasing competitive pressures, MFG continues to buck the trend. MFG is a strong investment performer and is generating growing fund inflows. However, MFG is currently trading at a premium to comparable listed investment managers and, in our view, is expensive. Better value can be found elsewhere – at least in the short term.
The above recommendations are general advice and don't take into account any individual's objectives, financial situation or needs. Investors are advised to seek their own professional advice before investing.
Please note that TheBull.com.au simply publishes broker recommendations on this page. The publication of these recommendations does not in any way constitute a recommendation on the part of TheBull.com.au. You should seek professional advice before making any investment decisions.