This week it's an Australian technology company investment.
The company is focused on the profitable cloud computing sector, providing accounting software, data backup services, and data protection.
Modifications in the headline interest rates have an impact on the value of the money in your wallet. When rates rise, it indicates an increase in inflation, which in turn leads to your money having lesser purchasing power compared to the previous day.
Alterations in interest rates particularly affect new technology companies. These companies experience a magnified effect on the value of their future cashflows due to their compounded growth projections.
With the Federal Reserve (Fed) now slowing down rate hikes, the valuations of burgeoning technology company stocks have the potential to rise once again.
This article focuses on an Australian technology company that is poised to benefit from the upcoming economic paradigm.
Top Australian Brokers
Dropsuite ASX:DSE (DSE)
 DSE is a rapidly growing software company that specializes in providing cloud backup services and data protection solutions. This industry is becoming increasingly important as businesses and individuals rely more on digital data storage.
DSE's impressive financial performance showcases its strong growth potential. In the first quarter of fiscal year 2023, the company reported an annual recurring revenue (ARR) of $28.2 million, representing a 66% increase compared to the prior corresponding period and an 11% growth from the previous quarter. This consistent growth trajectory indicates that DSE is effectively meeting the demands of its customers and successfully expanding its market share.
DSE's high growth rate is complemented by a durable customer base. This stability is crucial in providing a solid foundation for the company's continued success. A strong and loyal customer base demonstrates that Dropsuite's products and services are both competitive and reliable, ensuring a continuous stream of revenue and opportunities for growth.
DSE's specialization in cloud backup services and data protection positions the company to capitalize on the increasing demand for secure data storage. As data breaches and cybersecurity threats become more prevalent, businesses and individuals are seeking reliable solutions to protect their valuable digital assets.
Considering DSE's impressive growth and customer loyalty, it is reasonable to believe that the company should be trading on higher multiples. A higher valuation would better reflect the company's strong financial performance and growth potential, providing an opportunity for investors to capitalize on the company's success.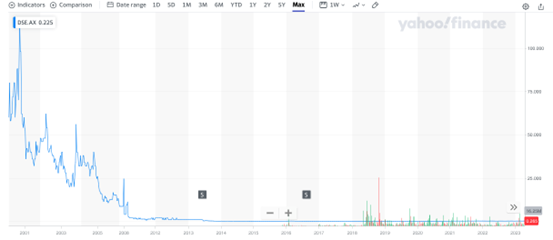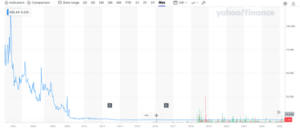 Source: Yahoo Finance! 
Related Articles