This article will look at the twice-weekly TheBull.com.au stock picks.
This week it's two independent energy companies listed in Australia.
Two small independent exploration & production (E&P) companies listed in Australia with assets worldwide.
 Introduction
Beach Energy ASX:BPT (BPT) and Karoon Energy ASX:KAR (KAR) are two Australian companies listed on the ASX. They are operating respectively in the worldwide exploration and production of oil and gas resources.
With the recent displacement of Russian oil and gas on international markets, a window has opened for smaller producers to fill the gap. KAR and BPT are working hard to discover and open up new assets at home and abroad.
While E&P is an intrinsically risky venture for new capital, the sound management and experience at the helm will assure investors that the best possible outcomes for the embarked activity are achieved. There is a potential for high returns.
Top Australian Brokers
Beach Energy ASX:BPT (BPT)
Beach Energy (BPT) is a promising investment opportunity in the Australian energy sector, with a robust balance sheet and a positive outlook for production growth.
Despite a 5% decline in third-quarter production due to planned and unplanned outages, BPT's guidance remains on target, and the company is progressing on the Waitsia gas plant project.
The Waitsia plant is scheduled to come online by the end of 2023, which should contribute to future growth in production.
In addition to this, BPT's existing projects are expanding, which is a positive sign for the company's future growth prospects. The company has maintained a strong balance sheet, which positions it well to weather market volatility.
Many investors are optimistic that BPT will achieve its full-year production targets, supporting its financial performance.
BPT is a sound investment choice for those seeking exposure to the energy sector in Australia. With a strong balance sheet, promising growth prospects, and ongoing progress on key projects, BPT is well-positioned to deliver value to its shareholders in the long run.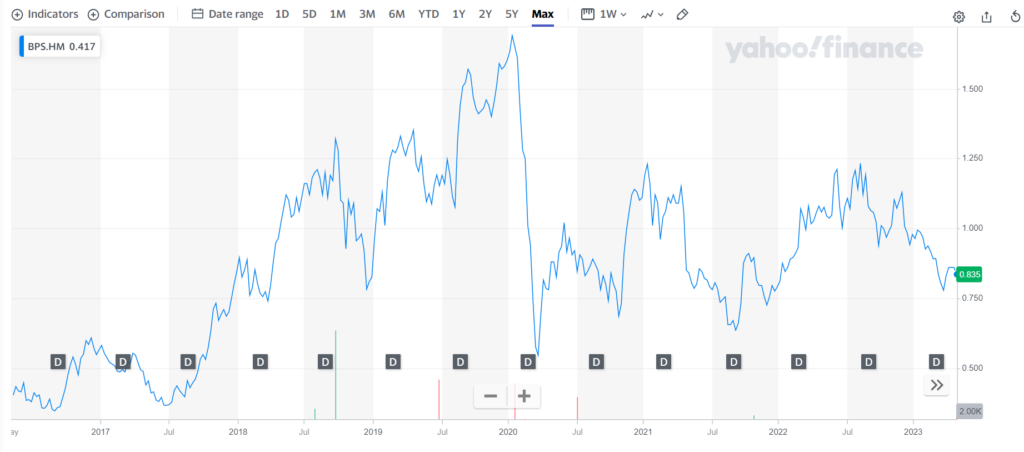 Related Articles
Karoon Energy ASX:KAR (KAR)
 Karoon Energy (KAR) is a compelling investment opportunity in the oil and gas sector, with solid management and high growth potential. Recent events, such as the suspension of production at the Bauna project in Brazil and the Brazilian government's announcement of a tax increase on oil exports, have caused a slight dip in the stock price. However, TheBull.com.au believe this presents a buying opportunity.
One of the critical strengths of KAR is its management team, with its proven track record of successful exploration and development of oil and gas assets that, combined with KAR's strong balance sheet, positions the company well for future growth.
KAR has a diversified portfolio of assets, with projects in Brazil, Peru, and Australia, reducing the risk associated with relying on a single asset.
Despite the temporary setback at the Bauna project, KAR's growth prospects remain high, with several exploration and development projects in the pipeline.
KAR is also actively pursuing opportunities to acquire additional assets, which could further enhance its growth potential.
This company is a sound investment choice for those seeking exposure to the oil and gas sector. Investments in this sector are subject to high volatility, but with persistence and time, rewards have the potential to be substantial.