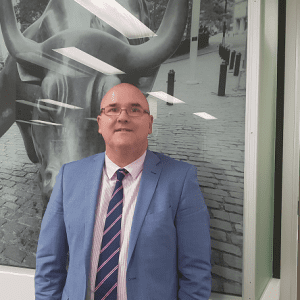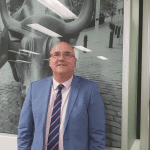 Tony Locantro, Alto Capital
BUY RECOMMENDATIONS
Godolphin Resources (GRL)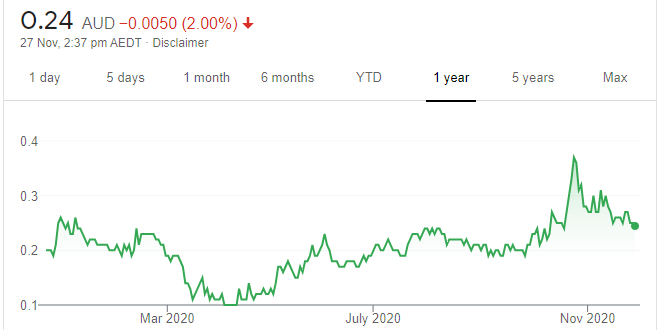 GRL is currently drilling the Copper Hill East project in New South Wales. In our view, initial drilling results may suggest GRL has clipped the edge of a major copper-gold porphyry system. GRL's market capitalisation is well supported by a gold inventory of more than 400,000 ounces and significant exploration potential at several emerging projects in the Lachlan Fold Belt. This stock is highly speculative.
Mako Gold (MKG)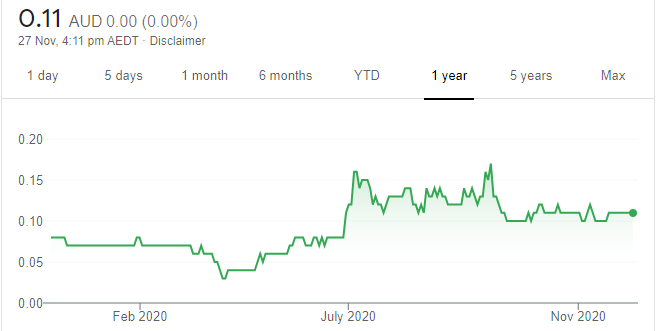 A recent company update confirmed a shallow, high grade gold zone at the Tchaga prospect, which forms part of the Napie Project in Cote d'Ivoire. These results follow re-modelling of the drilling orientation, where past west to east exploration only provided moderate results. With a strong cash position of about $11 million, MKG offers speculative upside based on gold resource growth and major drilling operations.
HOLD RECOMMENDATIONS
Metal Bank (MBK)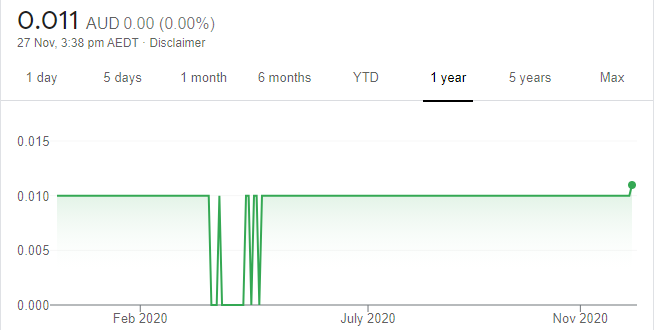 Geological data sets suggest the Eidsvold Project in north Queensland is showing encouraging signs for the existence of a large intrusion related gold system at the Great Eastern Target. Recent results from the 8 Mile Project successfully tested for bulk tonnage mineralisation, with further drilling to follow Eidsvold.
Alto Metals (AME)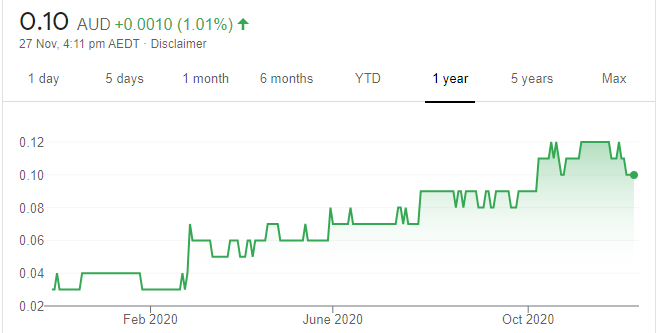 Middle Island Resources recently acquired a 10 per stake in AME. This could represent a strategic holding, or lead to further corporate activity. AME is continuing to explore the Sandstone Belt in Western Australia – a 5000 metre reverse circulation drilling program is underway focusing on the Lord's corridor. In our view, AME is a speculative stock for resource growth, or for potential merger and acquisition activity.
SELL RECOMMENDATIONS
Westpac Bank (WBC)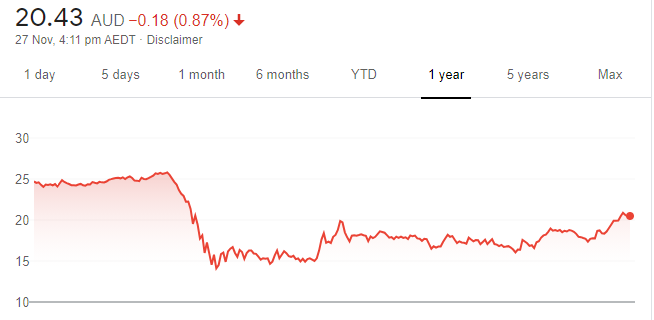 The banking sector has recovered strongly from its COVID-19 lows in response to various stimulus programs providing support for the housing, retail and jobs markets. We're concerned about a likely increase in mortgage stress and a rise in stretched small businesses unable to meet repayments when stimulus ends. Westpac is under-performing its peers, so the recent share price spike provides an opportunity to realise gains.
Fortescue Metals Group (FMG)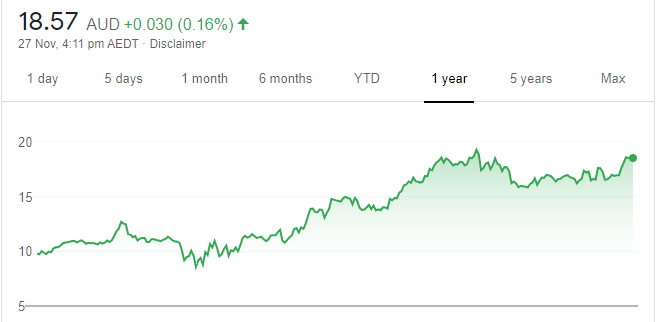 The iron ore price has been resilient, and the miners have performed well during the crisis. Fortescue has been a strong performer this year, with its share price rising from $10.78 on January 2 to close at $18.54 on November 26. But we believe much of the company's bright outlook is already factored into the share price. There is little room for error in the iron ore sector, so investors may want to consider taking some profits.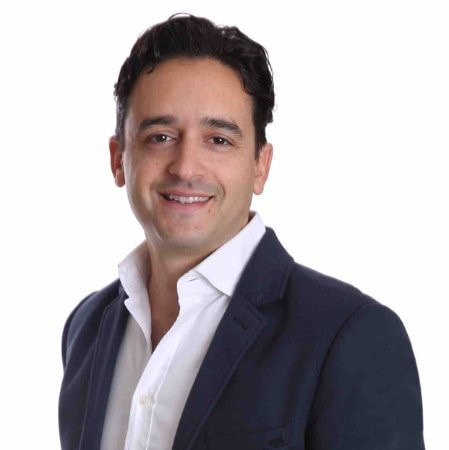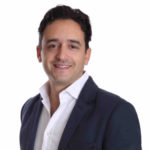 Ron Shamgar, Tamim Asset Mangaement
BUY RECOMMENDATIONS
Healthia (HLA)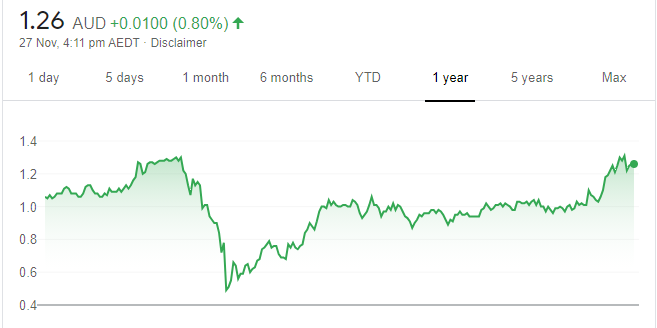 This podiatry and physiotherapy group recently announced a deal to acquire The Optical Company for $43 million, which diversifies HLA into the highly fragmented and defensive optometry sector. On a combined basis, the group is substantial, with forecast revenue of $180 million and EBITDA of $30 million in fiscal year 2022. We believe the stock is on the radar of fund managers based on scale and a market capitalisation of about $95 million on November 26. We expect a significant re-rating of its earnings multiple in the next few months.
Enero Group (EGG)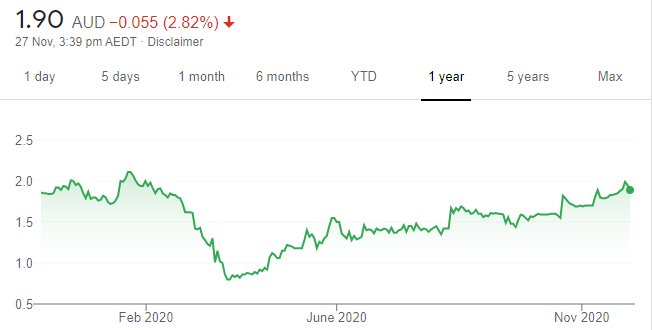 EGG is a digital marketing and creative brand agency, with offices in Australia, the US and the UK. Most of its customers are in prosperous defensive sectors. First quarter 2021 operating EBITDA was up 81.4 per cent on the prior corresponding period to $9.8 million, while revenue increased 11 per cent to $37.2 million. The business is cashed up and we expect dividends and further acquisitions next year. We value EGG at $2.50 a share. The shares finished at $1.95 on November 26.
HOLD RECOMMENDATIONS
Tesserent (TNT)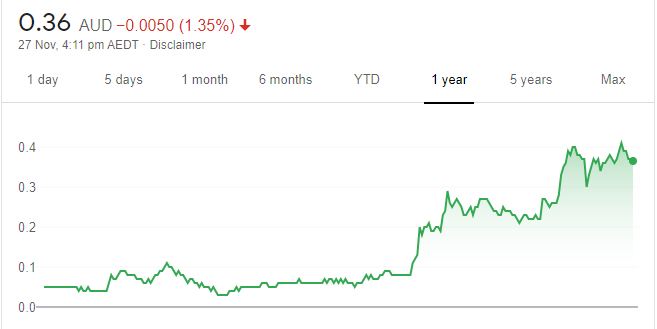 TNT continues to aggressively acquire cyber security firms in Australia and win new contracts. First quarter 2021 revenue was up 42.5 per cent on the previous quarter to $15.1 million. We expect more acquisitions and an overseas expansion. We value TNT closer to 50 cents based on its June forecast. The shares finished at 37 cents on November 26.
AVA Risk Group (AVA)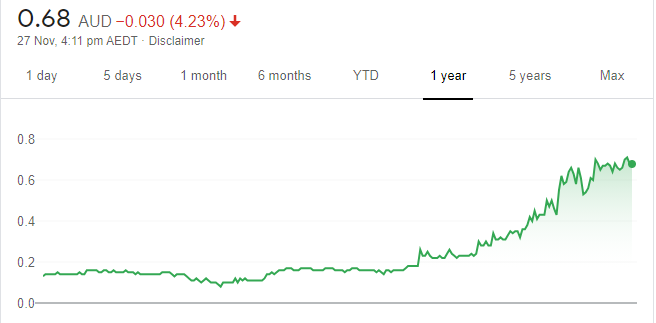 Provides risk management and logistics solutions. The company expects to win a large share of new business opportunities. Also, the services division may participate in ongoing industry consolidation. Next catalysts are contract wins and potential corporate activity.
SELL RECOMMENDATIONS
Webjet (WEB)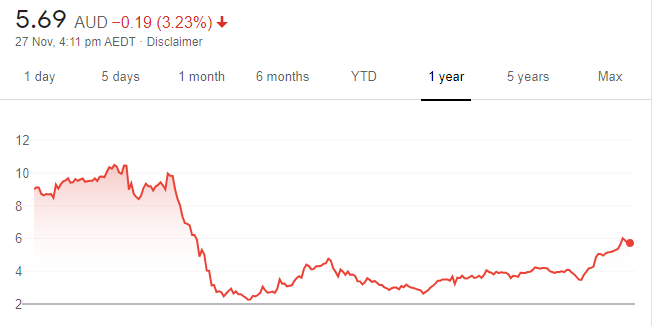 The online travel agency conducted a capital raising during the depths of the COVID-19 crisis, which significantly increased its shares on issue. Market capitalisation was recently higher than pre-COVID-19 levels. We believe investor enthusiasm regarding a successful COVID-19 vaccine is premature. We expect analyst consensus forecasts regarding a rebound in revenue to be downgraded next year.
Blackmores (BKL)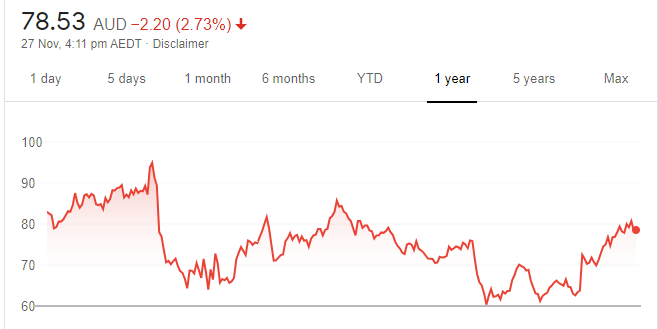 COVID-19 has impacted the daigou, or personal shopper trade between Australia and China. In our view, international border lockdowns and a benign flu season due to social distancing will impact demand for its vitamins and supplements. We believe the company is trading on a lofty price/earnings multiple, so we see potential downside if BKL misses earnings expectations next year.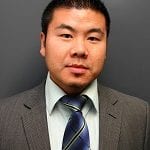 David Thang, Sequoia Wealth Management
BUY RECOMMENDATIONS
Bravura Solutions (BVS)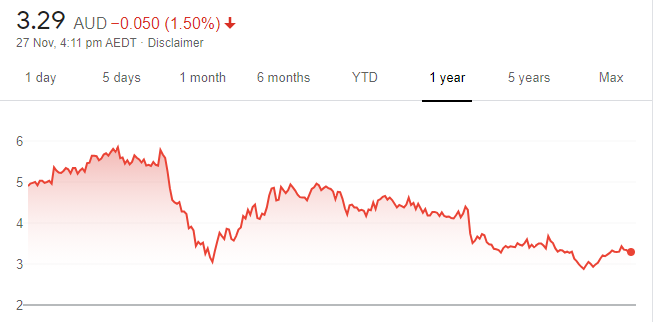 BVS provides software products and services to the wealth management and funds administration industries. What appeals is a mostly recurring revenue stream. Typical contract terms of up to 10 years also support BVS. The company is in a strong position, with net cash of $100 million. Expect BVS to retain its customer base in the medium term.
Zelira Therapeutics (ZLD)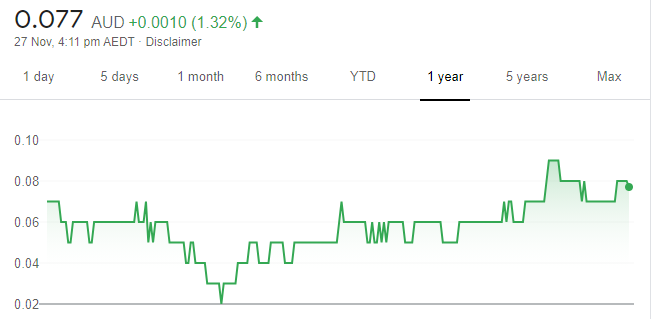 ZLD is a global therapeutic medicinal cannabis company focusing on treating autism and insomnia. Two proprietary formulations have been licenced in the US state of Louisiana and more states are expected to follow. The company says more deals are in place for 2021. Future target regions include Germany and Australia. We believe ZLD is an undiscovered growth story.
HOLD RECOMMENDATIONS
Avita Medical (AVH)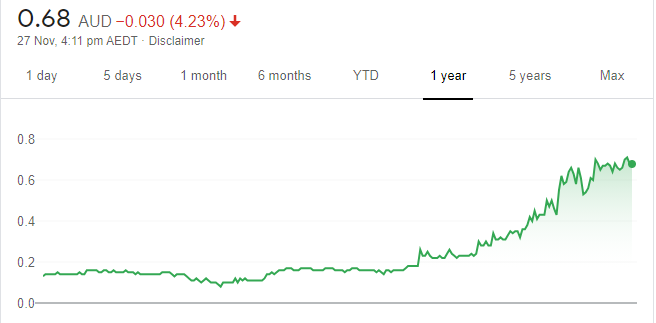 AVH is a medical technology company that develops and distributes regenerative products for treating a range of wounds, scars and skin defects. Approval of the RECELL system in the US is limited to adult burn wounds, but the applications are far broader. In terms of US market share for treating burns, Avita is targeting 45 per cent of adults and 20 per cent of children by 2025.
Flight Centre Travel Group (FLT)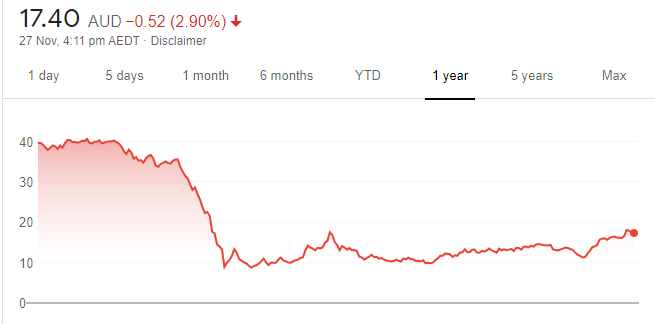 The share price is enjoying strong momentum. It's soared from $11.39 on November 2 to close at $17.92 on November 26. The share price is benefiting from an opening up of the Australian economy. FLT has a strong balance sheet. The key driver of an earnings recovery is tied to the profitability of the corporate travel business.
SELL RECOMMENDATIONS
Ansell (ANN)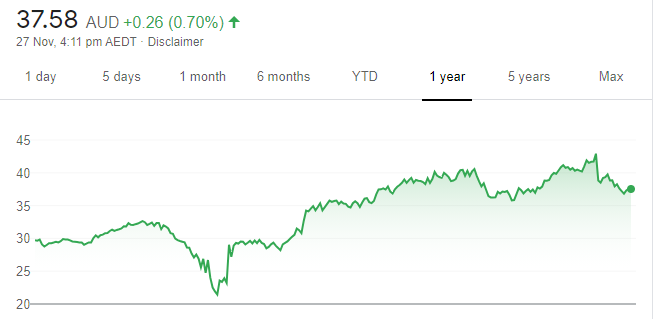 The share price of this personal protective equipment company has soared since its COVID-19 low of $20.19 in March. In our view, bearish divergence is evident. This occurs when the share price makes a new high, on the back of a lower high on the relative strength index. This signals internal strength has weakened. If sellers remain in control over the near term, support is indicated at $33.54. It may be time for investors to consider taking a profit.
Ramelius Resources (RMS)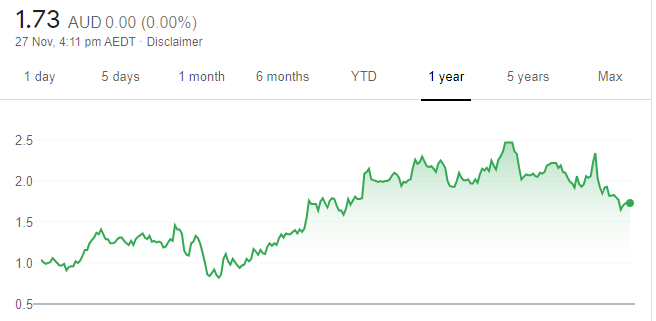 As rotation out of the gold sector unwinds, we believe RMS is likely to remain under pressure. Enhanced selling pressure since October paints a bearish outlook – at least in the short term. Support is indicated at $1.58, followed by $1.28. Although, the long term uptrend remains intact, other companies appeal more at this point in the cycle.
The above recommendations are general advice and don't take into account any individual's objectives, financial situation or needs. Investors are advised to seek their own professional advice before investing. Please note that TheBull.com.au simply publishes broker recommendations on this page. The publication of these recommendations does not in any way constitute a recommendation on the part of TheBull.com.au. You should seek professional advice before making any investment decisions.