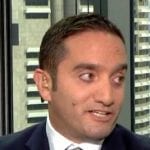 John Athanasiou, Red Leaf Securities
BUY RECOMMENDATIONS
Appen (APX)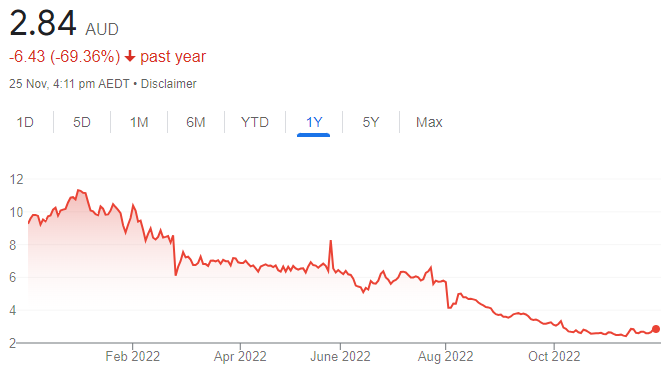 The share price of this artificial intelligence data provider has fallen from $40.08 on August 17, 2020 to trade at $2.65 on November 24, 2022. The company expects fiscal year 2022 revenue to range between $US375 million and $US395 million. We expect the share price to improve as money flows back to the domestic technology sector. There's been corporate activity in the domestic technology sector, as a weaker Australian dollar makes companies more attractive to international private equity firms. APX, at this price, could be a target.
Orexplore Technologies (OXT)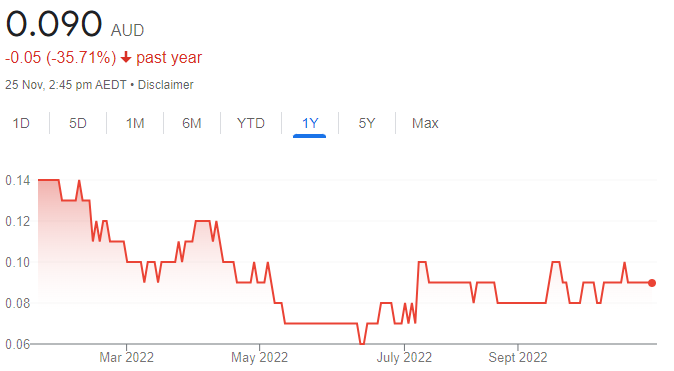 Earlier this year, this mineral scanning technology company signed a $2.35 million binding agreement with Oz Minerals (OZL). The agreement involves OXT delivering site based, drill core and sample scanning services to OZL. In our view, there's a distinct possibility OXT will win more contracts as major mining companies use its innovative 3D scanning technology. The shares were trading at 9 cents on November 24.
HOLD RECOMMENDATIONS
Bravura Solutions (BVS)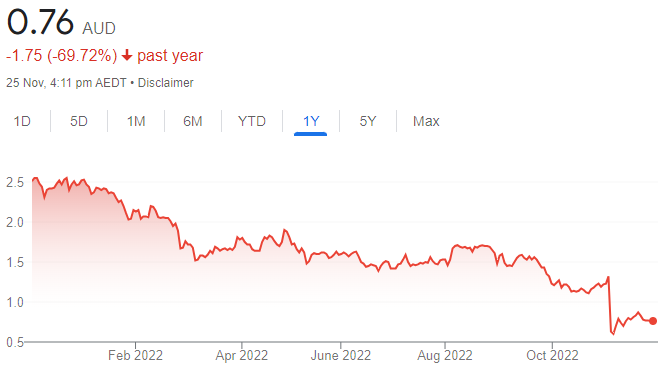 The company provides software solutions to the wealth management, life insurance and funds administration industries. The company is expecting net profit after tax to range between zero and $5 million in fiscal year 2023. Investors may want to consider holding BVS to see if management can successfully implement its strategic review. Speculation that BVS may become a takeover target is another reason to hold, in our view.
Fortescue Metals Group (FMG)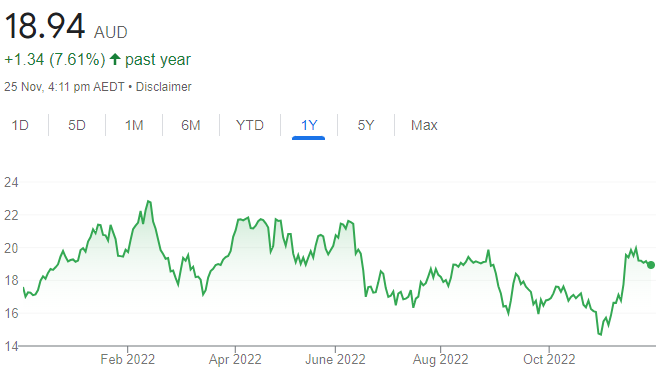 The iron ore miner shipped 47.5 million tonnes in the first quarter of fiscal year 2023, up 4 per cent on the prior corresponding period. Recently, we believe the company's share price has also been benefiting from speculation that China will ease COVID-19 restrictions. Consequently, this may push up the iron ore price.
SELL RECOMMENDATIONS
New Hope Corporation (NHC)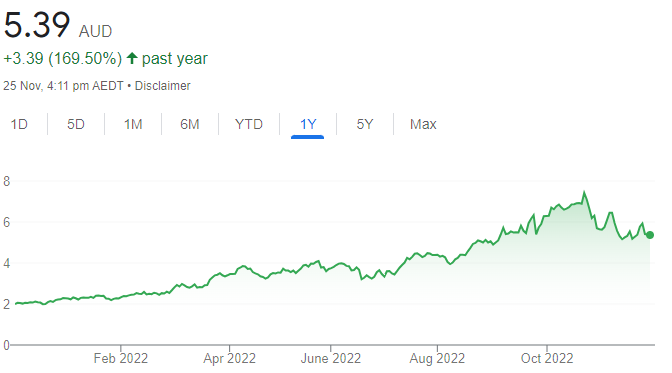 It's been a bumper year for the coal sector. However, weaker coal prices recently and possibly in the future causes us concern. New Hope's share price has risen from $2.32 on January 4 to trade at $5.47 on November 24. Investors may want to consider cashing in some gains and look for opportunities elsewhere.
Qantas Airways (QAN)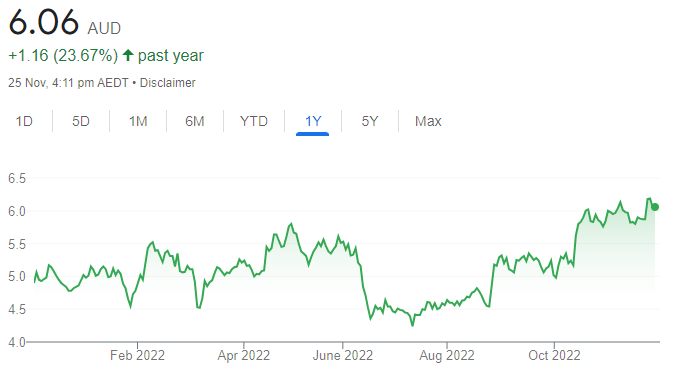 Despite the criticism about customer service, the airline has been benefiting from increasing passenger travel demand after lengthy lockdowns. Our concerns are higher interest rates and rising cost of living expenses. Moving forward, people may cut down on discretionary airline travel as inflation pressures household budgets.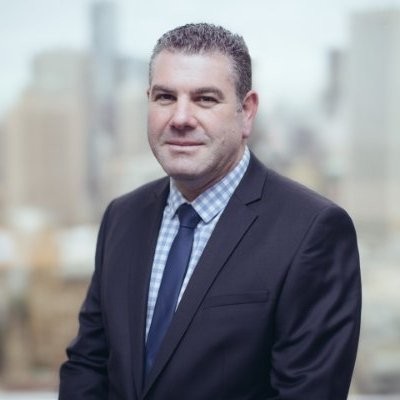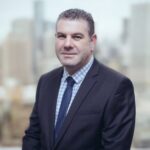 Arthur Garipoli, Seneca
BUY RECOMMENDATIONS
Evolution Mining  (EVN)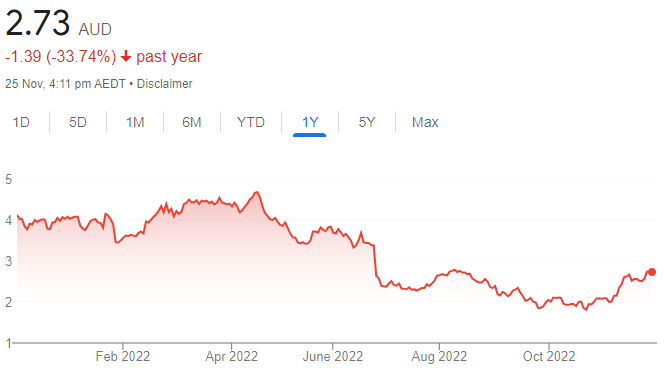 Potentially slowing interest rate increases and a peaking US dollar should support the gold price, so we believe there's good value in the gold sector. Metrics at EVN projects, including the challenging Red Lake, are improving. We believe guidance is conservative. The share price has risen from $2.01 on November 4 to trade at $2.73 on November 24. We like the company's outlook and see potential upside from here.
Elders (ELD)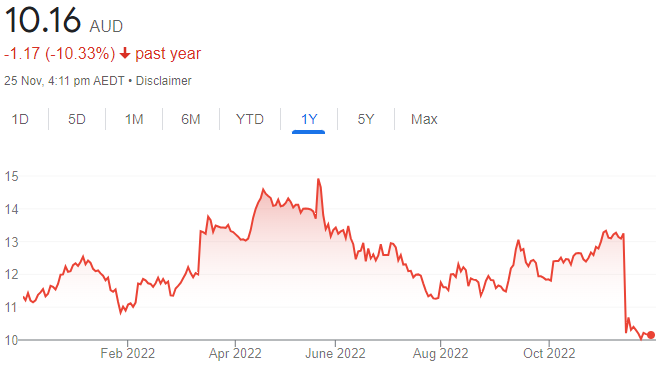 The Australian agribusiness posted a strong fiscal year 2022 result. Underlying earnings before interest and tax were $232.1 million, up 39 per cent on the corresponding period. Severe rainfall in several rural regions has been weighing on the share price. However, we believe Elders is a quality and well managed business that should continue to outperform.
HOLD RECOMMENDATIONS
Global Lithium Resources (GL1)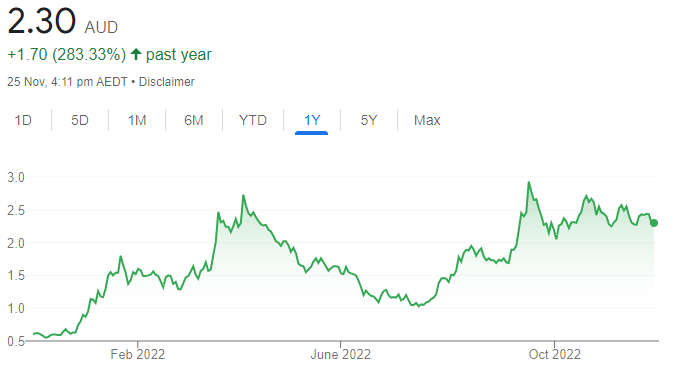 The company now owns 100 per cent of the Manna Lithium project in Western Australia. GL1 is expected to deliver a definitive feasibility study for the project by mid 2023. Continued drilling should increase the size of the resource. The company's objective is to fast track to construction. First production is targeted for the first quarter of 2026. Also noteworthy is that Mineral Resources (ASX: MIN) holds about a 10 per cent stake in GL1.
Computershare (CPU)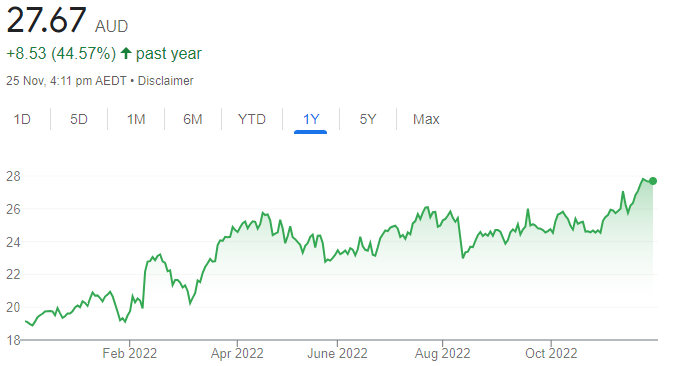 The share registry and corporate services giant recently upgraded guidance. Higher interest rates assist in driving earnings growth. The CCT acquisition is positive for the business, with a synergy and transition value target of $80 million affirmed. CPU is a quality business. Risks include lower interest rates and weaker global markets.
SELL RECOMMENDATIONS
Whitehaven Coal (WHC)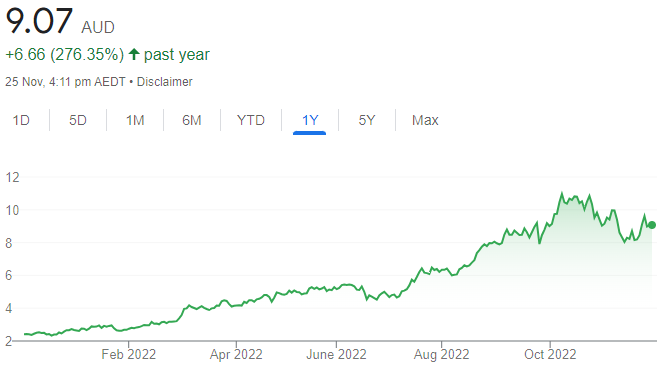 The company has cut coal production guidance at its open cut mines in fiscal year 2023 due to the impact from floods and ongoing labour constraints. Risks include a mild European winter and softer coal prices. The share price has risen from $2.76 on January 4 to trade at $8.895 on November 24. Investors may want to consider locking in some profits.
PEXA Group (PXA)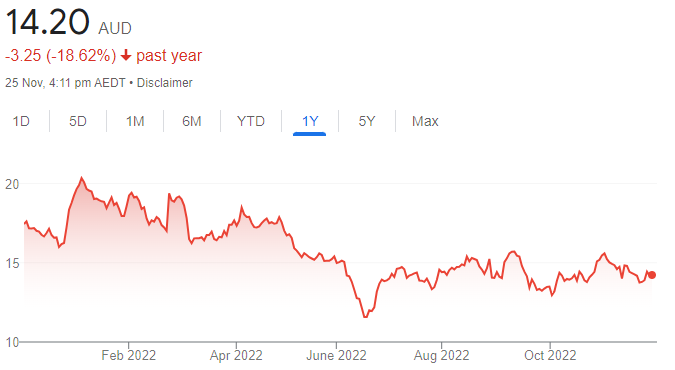 The company operates a digital property exchange platform. The platform enables settlement activities in the property sector. Moving forward, our concern is a likely weaker national property market potentially impacting settlements as a result of higher interest rates. The shares have fallen from $20.35 on January 4 to trade at $14.37 on November 24. We prefer others at this point in the cycle.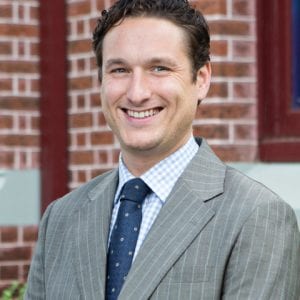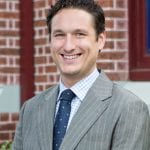 Jabin Hallihan, Morgans
BUY RECOMMENDATIONS
Karoon Energy (KAR)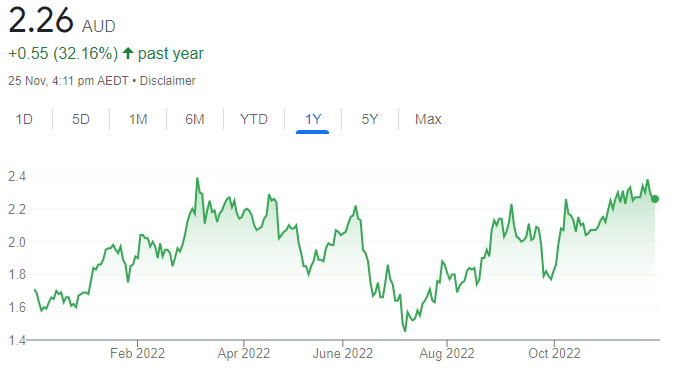 The oil and gas producer and explorer operates in Australia and Brazil. KAR has provided encouraging drilling results at the second Patola well in Brazil. Given the results, KAR now expects initial production from Patola to exceed 10,000 barrels of oil a day. This is a healthy short-term boost to group oil production. We're encouraged by the steady progress KAR is making on its growth program. We retain an add rating, with a $3.75 valuation.
Nanosonics (NAN)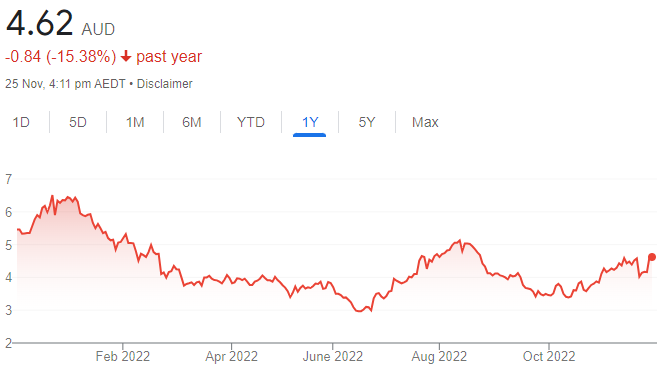 More than 25 million patients a year are protected from the risk of ultrasound probe cross-contamination by NAN's trophon technology. The company is in a strong position and is generating growth. A positive trading update suggests consensus forecasts will be comfortably achieved. Total revenue of $52.6 million in the first four months to October 31, 2022 was up 42 per cent on the prior corresponding period. We retain an add rating and $4.91 valuation.
HOLD RECOMMENDATIONS
Bapcor (BAP)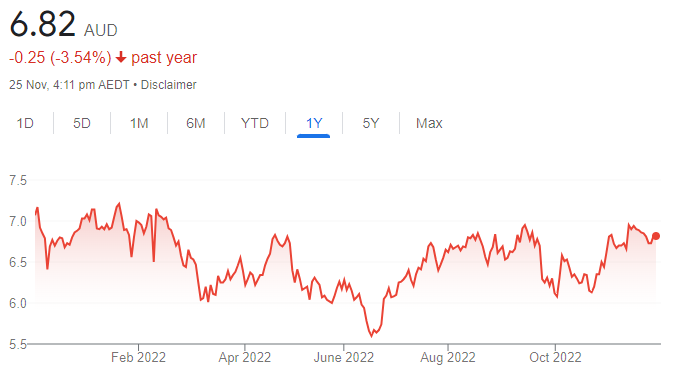 Bapcor provides vehicle parts, accessories, automotive equipment and services in Australia, New Zealand and Thailand. The diversified company posted revenue of $1.841 billion in fiscal year 2022 and continues to generate top line growth. Our valuation is $7.36.
Nufarm (NUF)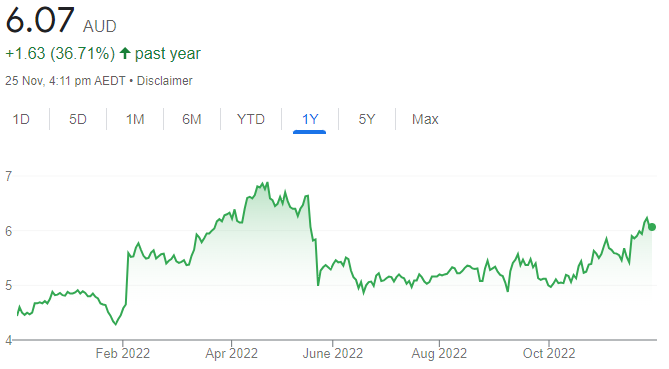 This crop protection and seed technology company recently reported underlying EBITDA of $447 million in fiscal year 2022, up 24 per cent on the prior corresponding period. Underlying net profit after tax was $133.2 million, more than double on the prior year. The balance sheet is strong and the company is targeting modest growth in fiscal year 2023.
SELL RECOMMENDATIONS
OZ Minerals (OZL)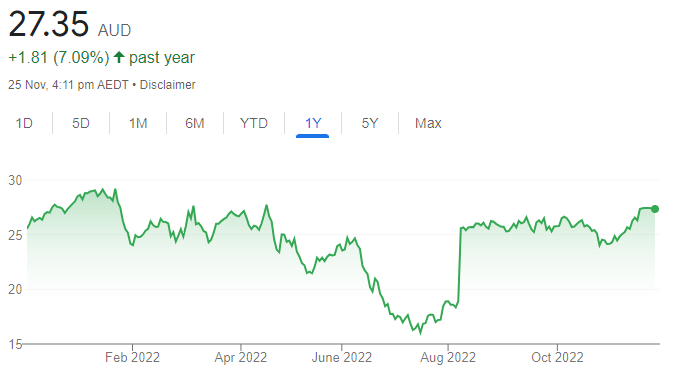 The copper miner has received a revised takeover offer from BHP Group at $28.25 a share. The initial bid was $25 a share. An approach from another party for OZL is possible, but unlikely, in our view. We believe the BHP proposal is likely to succeed. Investors may want to consider cashing out now amid examining better relative opportunities elsewhere. The shares were trading at $27.36 on November 24.
Pro Medicus (PME)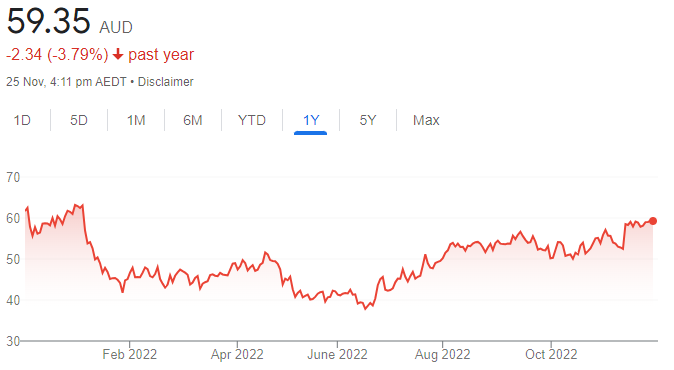 This medical imaging software provider posted underlying revenue of $93.5 million in fiscal year 2022, up 37.7 per cent on the prior corresponding period. Profit after tax of $44.4 million was up 44.1 per cent. The shares have risen from $52.49 on November 10 to trade at $59.05 on November 24. Valuations look full at this stage, so investors may want to consider trimming their holdings.
The above recommendations are general advice and don't take into account any individual's objectives, financial situation or needs. Investors are advised to seek their own professional advice before investing. Please note that TheBull.com.au simply publishes broker recommendations on this page. The publication of these recommendations does not in any way constitute a recommendation on the part of TheBull.com.au. You should seek professional advice before making any investment decisions.