As 2023 approaches its final quarter, investors continue to hunt for the best US blue-chip stocks to buy in 2023.
Blue-chip companies display robust business models that can ride the storm of economic uncertainty and continue to deliver impressive returns for investors through regular and increasing dividends.
These companies have large market capitalisations, representing their overall market valuations, and are popular choices for cautious investors thanks to their attractive risk-reward profiles. Meanwhile, more bullish traders also seek out US blue-chip stocks to diversify their share portfolio and to help provide stability during turbulent economic conditions.
Here is our choice for the five best US blue-chip and large-cap stocks to buy this year.
Lets dive in!
1. Apple
Apple NASDAQ: AAPL is the most significant US large-cap stock currently trading with a market valuation of more than $2.7trn. While climbing to this valuation, Apple has delivered continually lucrative returns to investors with the best annual returns over the past decade thanks to its continual pioneering technological advances in that time.
After reaching a market cap of $3trn in January 2022, there is clear room for Apple to continue growing, driven by an increasingly dedicated and loyal user base, as shown by its 30% YTD increase in 2023.
With the impending release of the iPhone 15 in September and the next iteration of the iMac potentially hitting the market later this year, now is a great time to buy Apple blue-chip stocks ahead of an expected boost in share price as we move into 2024.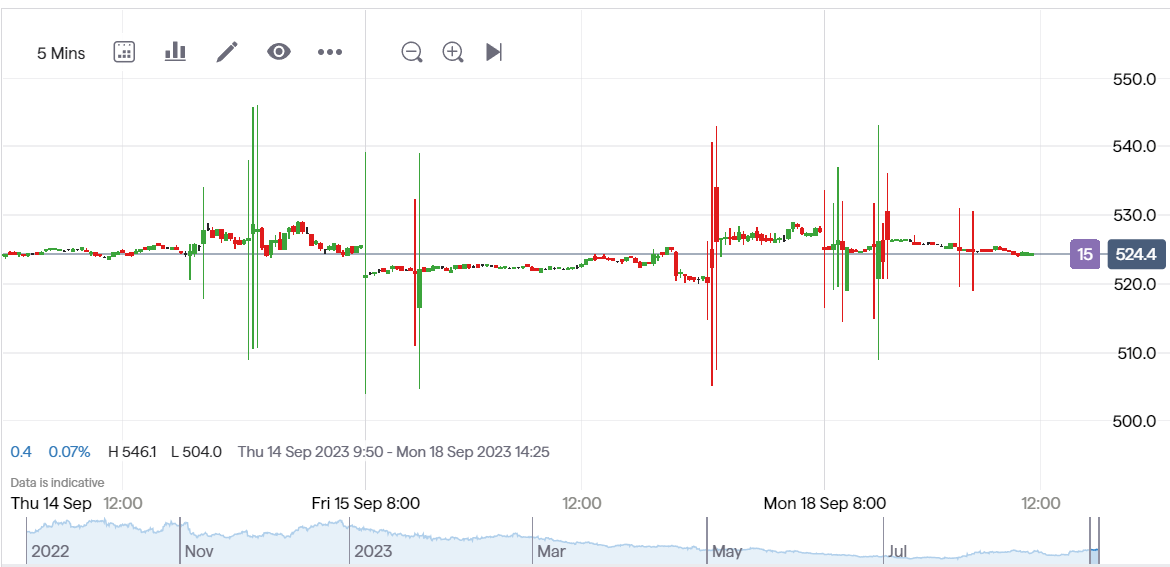 Source: IG
2. Coca-Cola
A brand that needs no introduction, Coca-Cola NYSE: KO has been a leader in the soft drink industry for over 100 years, beginning with its cola drink and growing into a sprawling US blue-chip company. Alongside its flagship brand, Coca-Cola has diversified its product portfolio and now includes healthier options alongside carbonated sodas with bottled water, sports drinks, and natural fruit juices.
Coca-Cola has delivered annual dividends to shareholders every year for over six decades, dating back to the early 1960s, making it one of the top 10 dividend stocks available.
Coca-Cola demonstrated its robustness amid market turmoil in 2022, when it grew 7%, while the S&P 500 stock market saw an overall drop over the same period of almost 20%. While Coca-Cola's average return over the past decade is lower than other stocks on this list, its ongoing dividend yield makes it the ideal low-risk, steady-reward blue-chip investment.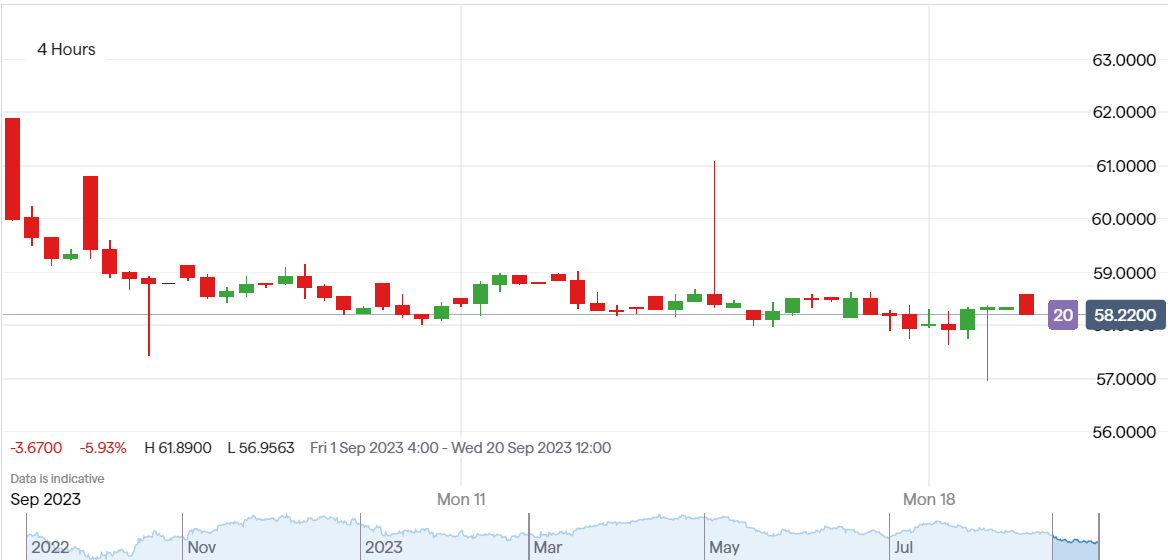 Source: IG
3. Johnson & Johnson
Johnson & Johnson NYSE: JNJ is best known for its range of consumer products, including baby shampoo and baby lotion, Band-Aid plasters, and Tylenol. However, Johnson & Johnson has a much more diverse range of healthcare products that medical professionals and physicians use regularly in clinics, hospitals, and other healthcare settings.
April 2023 saw the company announce its 61st consecutive quarterly dividend rise, which, given its 21% decline at the beginning of the COVID-19 pandemic, is an outstanding achievement.
The rest of this year looks potentially exciting for J&J shareholders as the company splits into two companies in November. One will focus on consumer health products, while the other will manufacture and distribute pharmaceuticals and medical devices.
Already a solid blue-chip stock, this split could seismically impact the J&J share price before 2023 ends.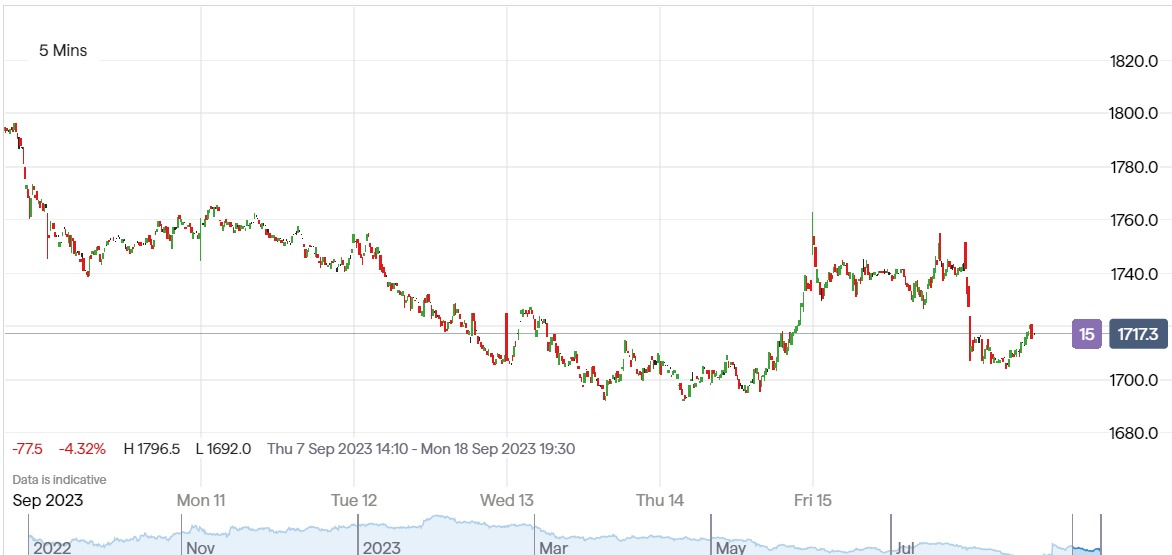 Source: IG
4. Walmart Inc
The largest store-based retailer in the US, Walmart NYSE: WMT accounts for approximately a quarter of the total market in the States. This large-cap company is considered one of the best blue-chip stocks to buy, having delivered dependable growth annually for 50 years since it began paying a dividend in 1974.
A company that has benefitted from investing in its people – approximately 75% of the company's store management began their career as hourly workers in the firm – Walmart is seen as one of the USA's most progressive employers. That fact has helped the retail behemoth deliver solid annual dividends, even during real economic uncertainty, such as the COVID-19 pandemic.
With huge cash reserves of over $8.6bn in January 2023, Walmart has plenty of scope to reinvest to maintain growth and add to shareholder wealth through capital gains and dividend payments.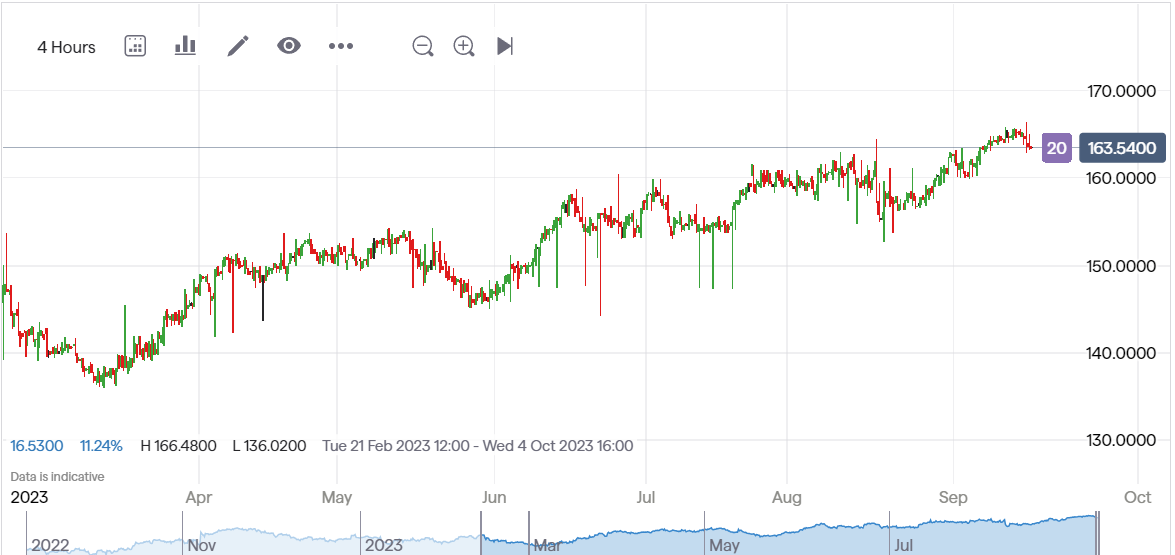 Source: IG
5. Berkshire Hathaway
Berkshire Hathaway NYSE: BRK.A is one of the largest blue-chip stocks in the insurance industry, offering a vast range of commercial and personal insurance through its subsidiaries.
However, Berkshire Hathaway also owns a massive, diverse set of businesses, including the restaurant chain Dairy Queen, Berkshire Hathaway Energy, and the US railroad giant BNSF. This broad array of industries covered by Berkshire Hathaway's portfolio has given it a reputation for security and consistent performance.
Unlike other blue-chip stocks on this list, Berkshire Hathaway doesn't pay a shareholder dividend, instead choosing to reinvest the company's cash. That has led to Berkshire Hathaway becoming one of the most valuable blue-chip stocks on the market and a highly desirable investment option for traders.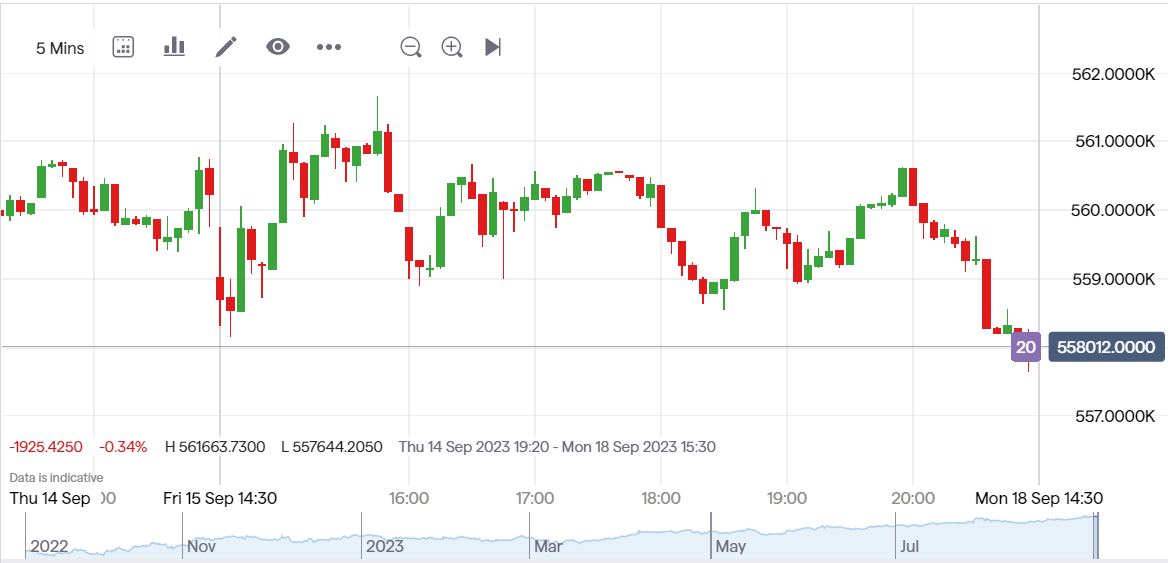 Source: IG
Summary
Blue-chip stocks are a smart choice for investors of all levels of expertise, from seasoned shareholders with a diverse portfolio to new investors wanting to kick off their investment journey. Many blue-chip companies are familiar names to investors, providing some ready reassurance to newbies while providing stability and the likelihood of solid long-term returns.
Meanwhile, more experienced shareholders will have seen their blue-chip stocks appreciate over time, showing staying power that many competitors lack while remaining relevant, innovative, and adapting to shifting market dynamics.
So, if you're looking for large-cap stocks to buy in 2023 to diversify your portfolio or provide stability during uncertain times, any of these five blue-chip stocks would be a brilliant investment in 2023.