Major Australian Open sponsor TMGM is back for AO22 with exciting new marketing initiatives.
[SYDNEY, 7th January 2022] – The Australian Open tennis tournament that's broadcasted globally is once again returning for another season. AO22 is highly anticipated as Tennis Australia welcomes back fans to Melbourne Park for the live event.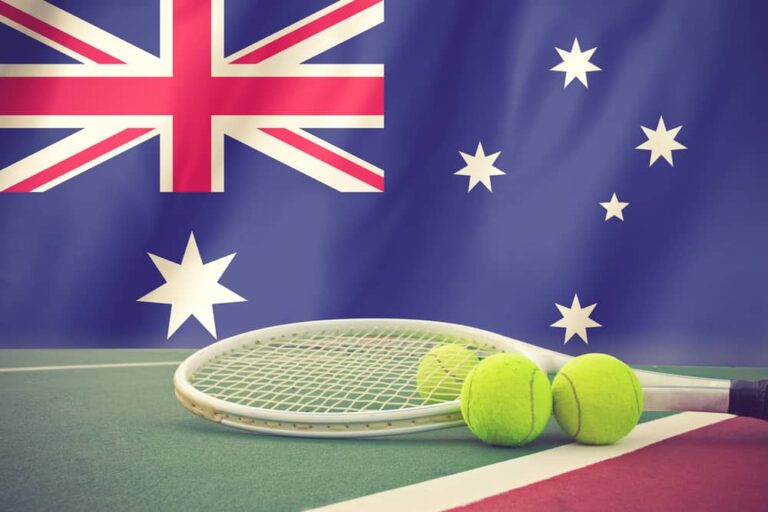 The Official Online Trading Platform of the Australian Open, TMGM, is a major sponsor and is launching a new marketing campaign to expand brand awareness and engagement.
Jasmyna Mercer, head of sponsorship, said:
We're able to offer exclusive perks and experiences that money can't buy for our clients with AO22. TMGM clients can look forward to exclusive On Court Seats, premium partner reserved seats, VIP Super Box access with hospitality, behind the scenes Fan Walk experience, a tennis lesson with a Tennis Champion, limited edition Max The Globe tennis merchandise, fine dining experiences, and more.
TMGM began a partnership with Tennis Australia last year. In 2021, the online trading platform occupied signage at the fan favourite Speed Serve, a major focal point for audiences that measures the speed of top tennis players' serves in km/h.
This is the second year of TMGM being a proud partner of AO and we are delighted to be part of such a magnificent organisational effort in sport," CEO Lee Yu said. "With that in mind, we wanted to give the most to our clients and tennis fans out there, by extending perks and engagements across multiple initiatives.
As TMGM's global brand awareness grows, the company is investing more in strategic marketing campaigns. The CFD broker's latest campaign, Tim & Max, has been received positively, prompting TMGM to develop specific commercial videos geared towards tennis fans.
We received some fantastic feedback about the witty relationship we built among the mid-30-year-old trader, Tim, and his chosen flatmate, Max," said chief marketing officer Angelo D'Alessio. "So much so, that we decided to make a commercial where Max finds his love during a tennis match. I won't spoil anything else, as we are anticipating the release of this video for the upcoming AO22. The bottom line is that you can expect to see a lot of Max The Globe this year – in person at live events, on your TV screens while watching the tennis, and on the big screens at AO22 in Melbourne Park.
Melbourne Park is also proudly bringing a host of new developments for AO22, including the AO Beach House and Laneways of Melbourne. The designs of the laneways are inspired by three of Melbourne's most iconic streets – Hosier Lane, Guildford Lane, and Degraves Street – each with its own look, feel, features and engaging activities for attendees.
The Australian Open tennis tournament will take place from 17th to 30th January 2022.
See the Tim & Max video series at TMGM.COM/MAX.
For more information and to learn about the benefits of being a TMGM client, visit TMGM.COM.
ABOUT TMGM 
TMGM empowers investors to take charge of their investment portfolio, combining CFD trading opportunities across six asset classes with access to 12,000+ products, including Forex, Shares, Precious Metals, Energies, Indices and Cryptocurrencies. Its sophisticated online platform simplifies direct CFD trading, providing the technology, turn-key support and innovative structure so that traders only have to worry about investment decisions. TMGM is your reliable CFD provider and the Official Online Trading Platform of the Australian Open and AFF Suzuki Cup 2020. TMGM has offices in three continents and a volume of more than $200bn traded each month on its platform. For more information, visit TMGM.COM.