Following a drop of 14%, the S&P/ASX 200 has recovered ground and is down 4% on the year.

Q3 2022 annual inflation is at a 30-year high of 7.3%.

Weathering runaway inflation, the Australian resource-backed economy and the stock market demonstrate resilience.
Cost of living
The cost of living is outstripping wage inflation, creating a decline in real wages. Core prices rose by over 7% between September this year and last. Over the same period, wages rose by 3.1%.
With the international fuel and energy prices decline underway, albeit from lofty highs, and crude oil prices down 29% from June, attention turns to other sticking points in the data.
Shelter
Rental prices in Australia are accelerating on an upward trajectory.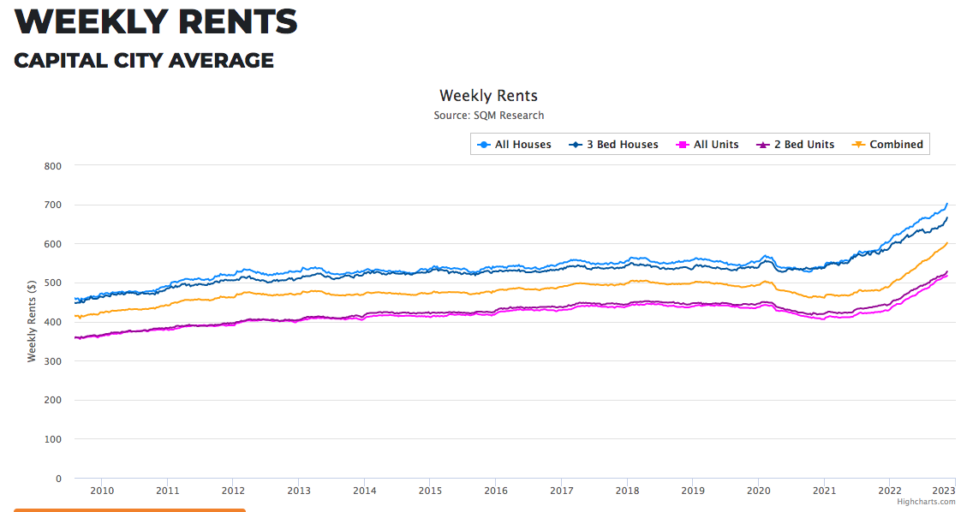 Source: sqmresearch.com.au
They are approximately 25% higher than at the start of the pandemic. The Australian Institute of Health & Welfare (AIHW) published a rough affordability guide on 2020 rents, suggesting anything above 30% of household income on shelter pushes the tenant toward unaffordability.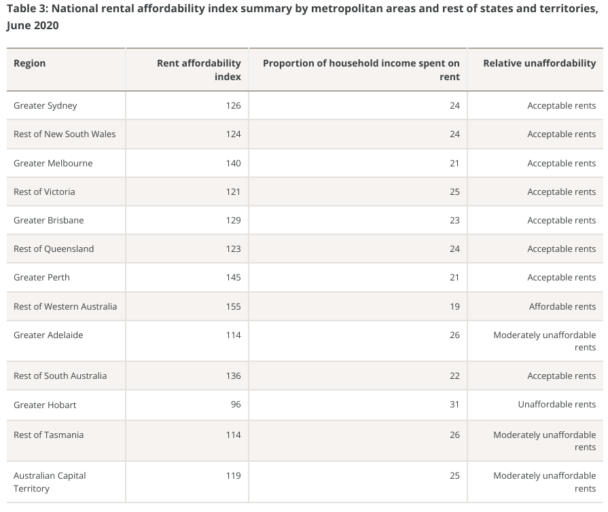 Source: aihw.gov.au
Following the 25% spike in rentals across the country from 2020, after adjusting for wage inflation, nearly every region listed above is moderately unaffordable or unaffordable by the AIHW measure. Only Melbourne and WA are bracketed under the top end of acceptable rents.
If housing costs cannot be brought to heel, next year will put unsustainable duress upon household finances for millions of Australians.
Because the spike in rents is so recent, many tenants are paying into a lighter legacy contract, and the impact is yet to be reflected in a broader basket of consumer spending. For this reason, the Australian economy and its stock market are holding up relative to other international indices.
Backdrop and response
Skyrocketing raw material and container freight prices caught many builders by surprise, and unable to pass the buck to the buyer, many faced bankruptcy.
Now that the freight container prices have retreated and raw material prices can be baked into any new build contract, the road is open to new building approvals. However, that is yet to materialise.
The lag in new builds in Australia has done little to assuage the housing supply problem.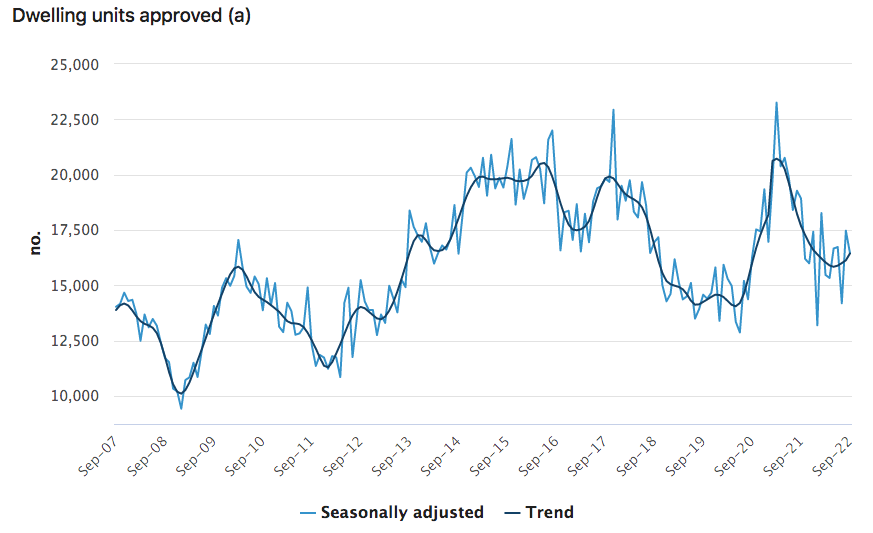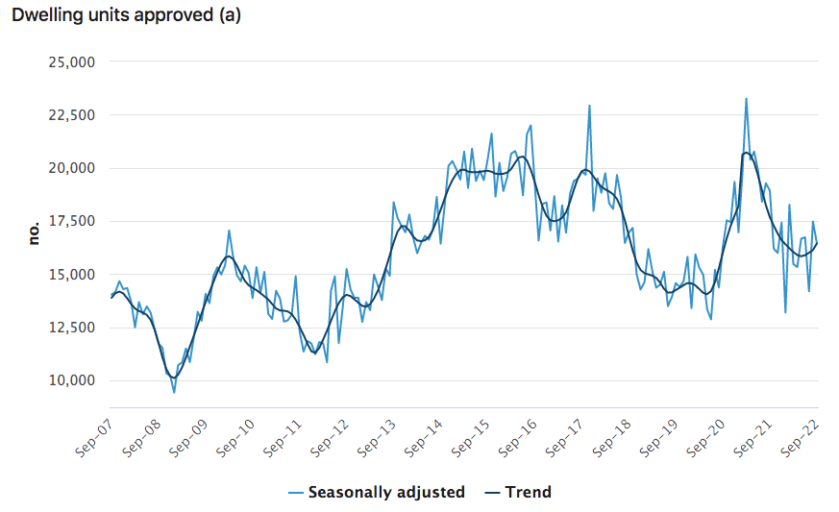 Source: abs.gov.au
Furthermore, an incredibly vibrant resource economy driving record-low unemployment is heaping more demand on an already thinly stretched supply situation.
Response
The government's recent budget might not do enough to halt the near-term shortages across the country. The pent-up first-time buyer demand post-COVID, and solid employment opportunities, leave little room for rental rates to decline.
Several fiscal and regulatory toolkit responses are available to the government to artificially boost supply, with some being more politically palatable than others.
Outlook
The government must make some difficult choices in the coming months, potentially at the expense of political fortunes, to protect some of the more vulnerable from the runaway costs of their shelter. As the resource boom extends beyond iron ore to nickel, lithium, and other metals powering the next-generation energy economy, high rental charges will be here for some time.