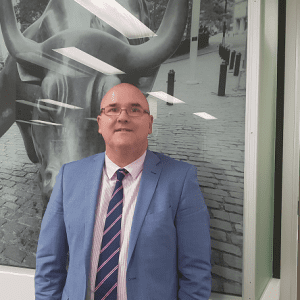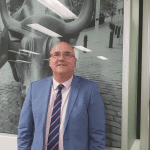 Tony Locantro, Alto Capital
BUY RECOMMENDATIONS
BetaShares US Equities Strong Bear Hedge Fund – Currency Hedged (BBUS)


The fund seeks to generate magnified returns that are negatively correlated to the returns of the US sharemarket. A fall of 1 per cent in the US sharemarket on any day can deliver an increase of between 2 per cent and 2.75 per cent in the value of the fund. With longer term interest rates rising in the US, there is potential pressure on valuations.
Red Metal (RDM)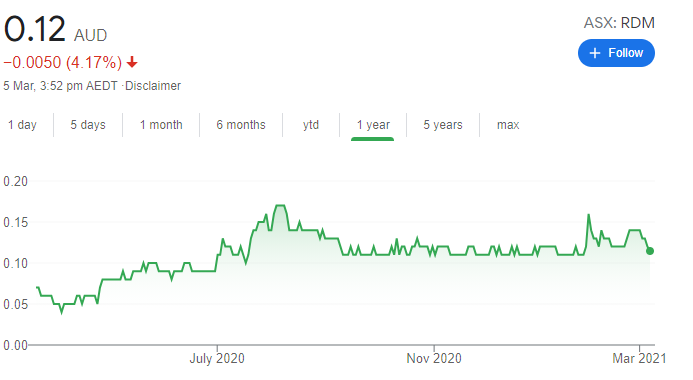 The company's Maronan project is a big undeveloped silver resource. Maronan has JORC 2012 compliant inferred resources of 30.8 million tonnes at 6.5 per cent lead and 106 grams a tonne of silver. Potential exists for further resources at depth. Also, The Oz Minerals alliance provides speculative upside through drilling of high risk/high reward targets. Expect drilling at several major projects during calendar year 2021.
HOLD RECOMMENDATIONS
Proteomics International Laboratories (PIQ)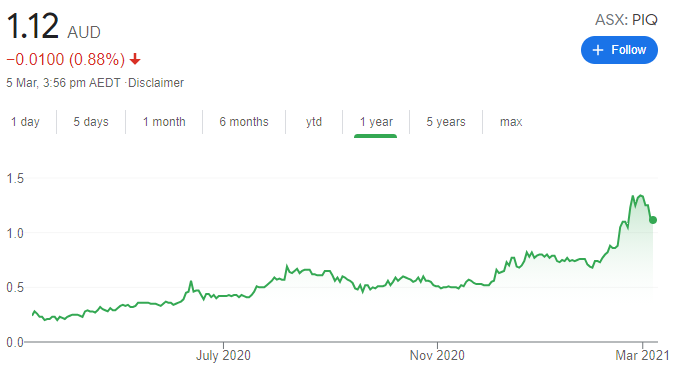 The company's PromarkerD is a predictive test for the early detection of chronic kidney disease in diabetics. The company announced it was seeking US Food and Drug Administration approval for the test after filing a pre-submission package. PromarkerD already has CE Mark regulatory approval in the European Union. PIQ has been a strong performer.
Eagle Mountain Mining (EM2)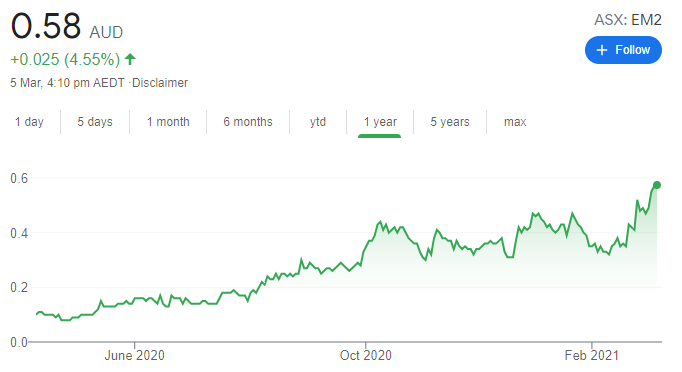 This copper and gold explorer has raised $11 million at 35 cents a share. The proceeds will fund further exploration at its Oracle Ridge Copper Mine in Arizona. A recent update revealed further strong assays from Oracle Ridge drilling, which the company says has the potential to expand the existing JORC resource. EM2 is an emerging low cost copper producer.
SELL RECOMMENDATIONS
BHP Group (BHP)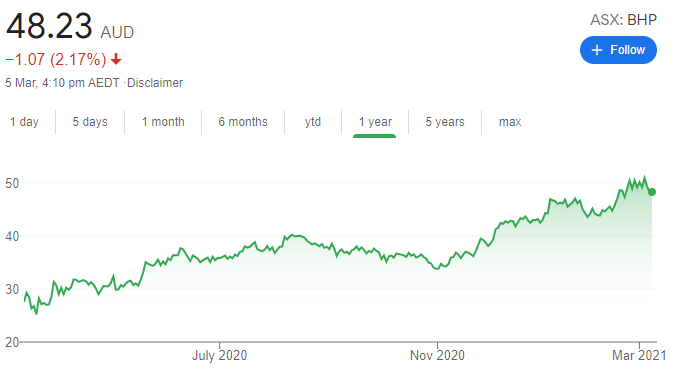 The global miner has benefited from strong commodity prices. Copper prices recently breached $US9000 a tonne. BHP shares have risen from $43.06 on January 4 to close at $49.30 on March 4. Investors can consider taking a profit.
ANZ Bank (ANZ)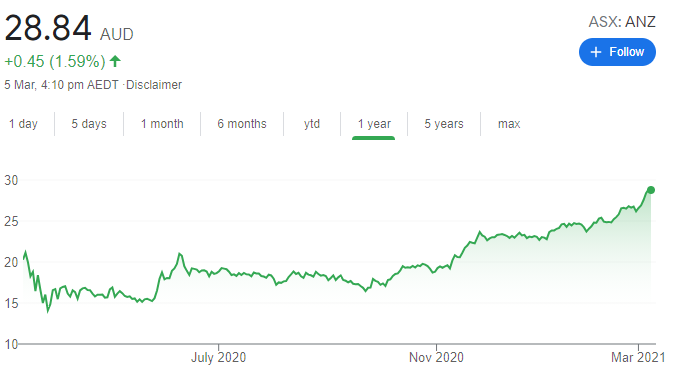 The banking sector has performed strongly in response to a housing boom and easing of COVID-19 restrictions. ANZ holds a 24 per cent stake in Malaysia's AMMB Holdings Berhad (AmBank). ANZ will take a $212 million profit hit after AmBank was fined $A900 million for failing to detect and prevent a corruption scandal. ANZ has consistently denied any involvement in the scandal. ANZ shares have been performing strongly, so investors may want to consider taking a profit.
Please note: ANZ Bank is recommended as a buy and a sell this week as analysts take different views on its outlook.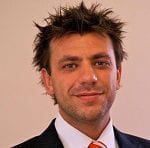 Tony Paterno, Ord Minnett
BUY RECOMMENDATIONS
ANZ Bank (ANZ)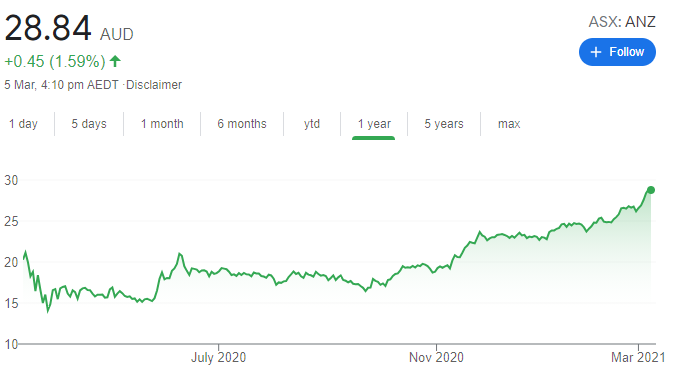 ANZ delivered the strongest revenue performance of the major banks this reporting season, in our view. The bank's net interest margin surprised to the upside by 5 basis points. ANZ elected to write back some provisions, which contributed to a much stronger earnings result and capital position. This leads us to factor in $3 billion of capital management initiatives in the second half of fiscal year 2022. We still see good potential upside, given returns are well managed. The shares are trading at a discount to peers.
Treasury Wine Estates (TWE)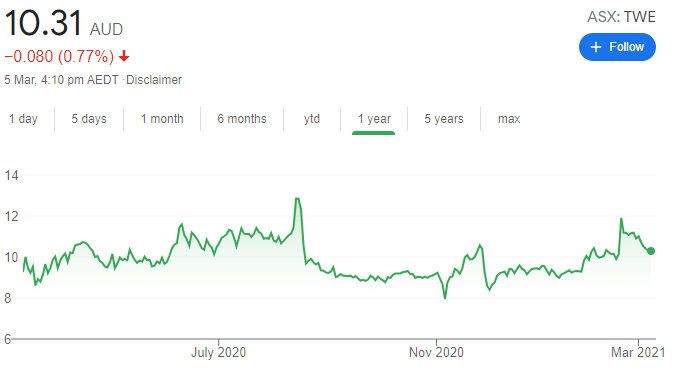 The wine giant reported a first half 2021 underlying net profit after tax of $175.3 million, which was marginally above our forecast. It announced a fully franked interim dividend of 15 cents a share. We like the stock due to growing confidence in the high value Penfolds bin, its wine range and business balance.
HOLD RECOMMENDATIONS
Coles Group (COL)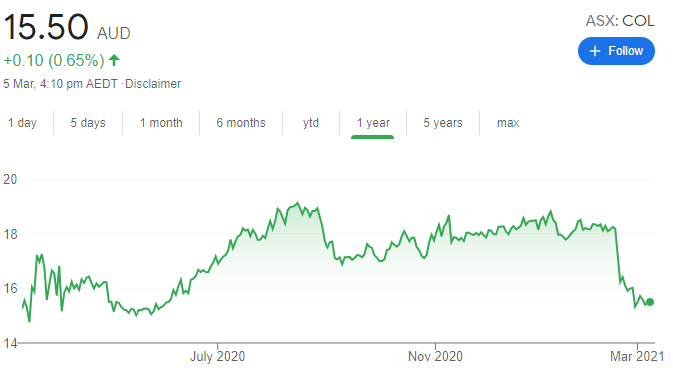 The supermarket group reported a first half 2021 net profit after tax of $560 million, a 14.5 per cent increase on the prior corresponding period. Sales revenue rose by 8.1 per cent to $20.4 billion. It declared a fully franked interim dividend of 33 cents a share, a 10 per cent increase. Cost savings from the smarter selling program and from cash conversion were positives. We retain our hold rating.
JB Hi-Fi (JBH)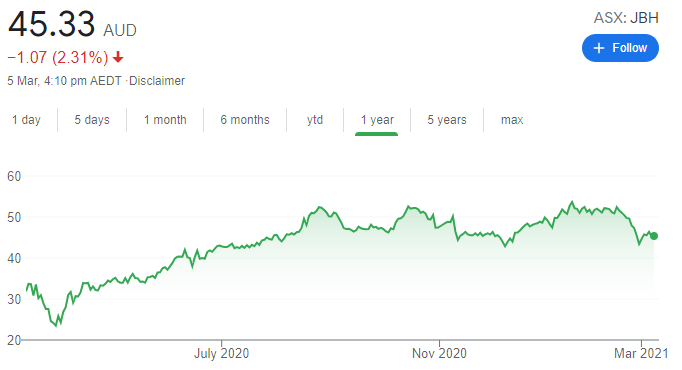 The consumer electronics giant is a strong retail performer. The company posted a net profit after tax of $317. 7 million in the first half of fiscal year 2021, an increase of 86.2 per cent on the prior corresponding period. It declared an interim dividend of $1.80 a share. We have increased our earnings per share forecasts by 3.1 per cent in fiscal year 2021 and by 10.6 per cent the following year.
SELL RECOMMENDATIONS
Wesfarmers (WES)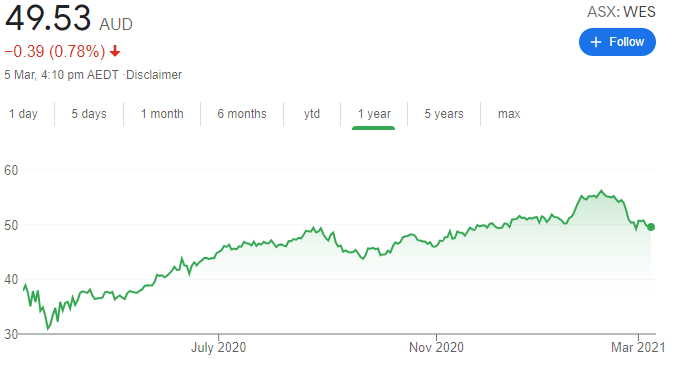 The industrial conglomerate reported an operating net profit after tax of $1.41 billion in the 2021 first half, an increase of 25.5 per cent on the prior corresponding period. The Bunnings hardware giant, Officeworks and the department stores reported stronger earnings before interest and tax than we had anticipated. Despite the retail strength, we believe the stock is too expensive at this point.
ALE Property Group (LEP)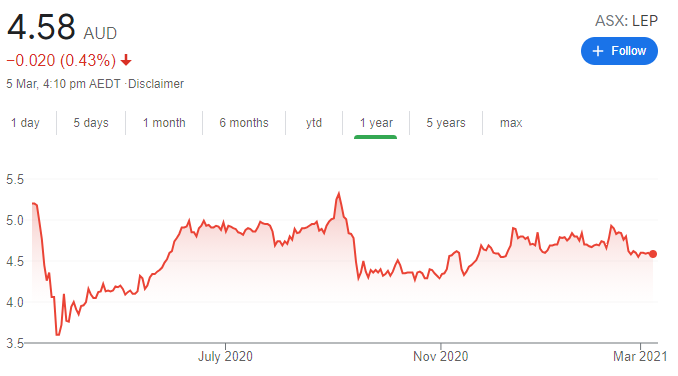 ALE owns a big portfolio of freehold pub properties. It posted a 14.8 per cent increase in distributable profit to $17.9 million for the six months ending December 31, 2020. It declared an interim distribution of 10.75 cents per security. ALE guided to a 2021 fiscal year distribution of 21.5 cents per security. We retain our sell recommendation based on valuation.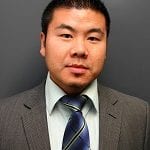 David Thang, Sequoia Wealth Management
BUY RECOMMENDATIONS
Collins Foods (CKF)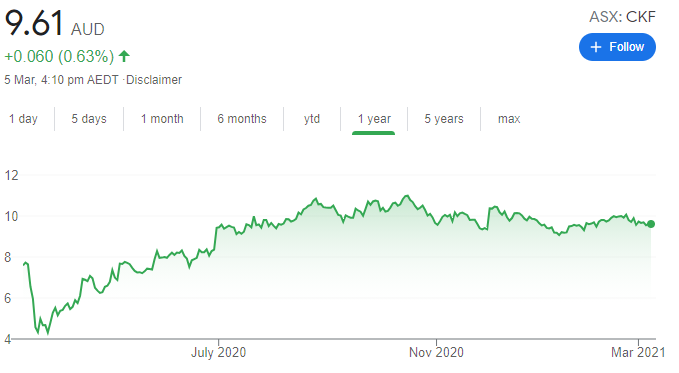 This KFC and Taco Bell franchisee in Australia and Europe continues to deliver consistent double digit annual earnings growth. Australia accounts for 86 per cent of the group's total sales. So a stronger Australian dollar has a minimal impact on earnings. The company's recent and sustainable fully franked dividend yield of about 2.4 per cent is an added bonus.
Flight Centre Travel Group (FLT)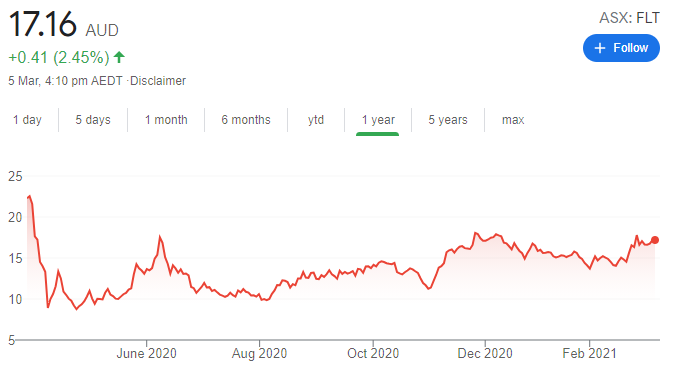 The share price is benefiting from an Australian economy continuing to open as restrictions ease. COVID-19 vaccines in Australia have also driven positive sentiment. FLT has a strong balance sheet. The key driver of an earnings recovery is tied to the profitability of the corporate travel business. The share price has risen from $13.71 on February 1 to close at $16.75 on March 4.
HOLD RECOMMENDATIONS
Magellan Financial Group (MFG)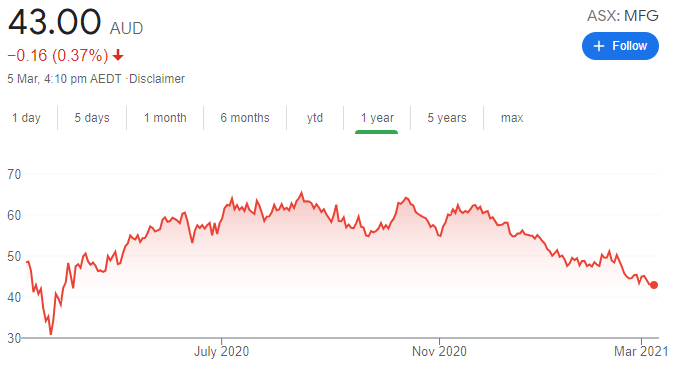 This global fund manager has an enviable long term track record in international equities. Further, Magellan's distribution relationships in the big UK and US markets give it a stronger growth profile than most domestic peers. It delivers a healthy blend of consistent earnings growth and generates a respectable dividend yield. The company is attractive on the back of recent share price weakness.
Zelira Therapeutics (ZLD)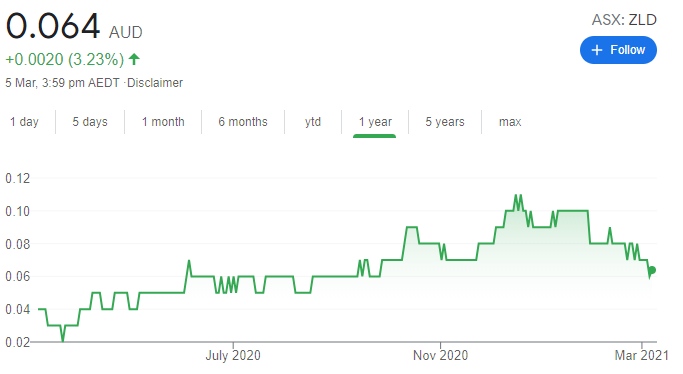 We believe this global therapeutic medicinal cannabis company is an undiscovered growth story. ZLD is focusing on treating autism and insomnia. Two proprietary formulations have been licenced in the US state of Louisiana and more states are expected to follow. The company says more deals are in place for 2021. Future target regions include Germany and Australia.
SELL RECOMMENDATIONS
GWA Group (GWA)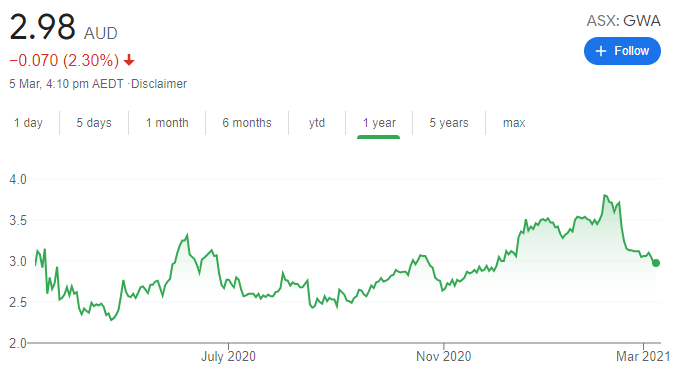 GWA supplies bathroom and kitchen products to households and businesses. The share price has been under pressure since failing to retest its all-time high of $4. The bearish engulfing candle on the chart at the end of February signals momentum favours the downside. It may be time for investors to consider taking a profit.
Ramelius Resources (RMS)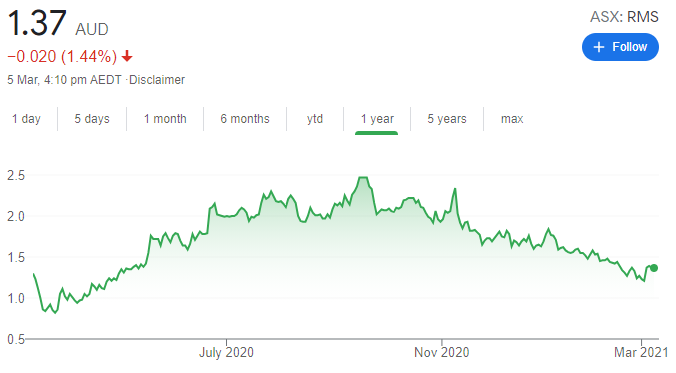 The gold producer was priced at $2.47 on September 18, 2020. The stock finished at $1.39 on March 4, 2021. In our view, selling pressure paints a bearish outlook. Support is indicated at $1 – a significant psychological level – should the bears remain in control. Although, the long term positive story remains intact, other companies appeal more at this point in the cycle.
The above recommendations are general advice and don't take into account any individual's objectives, financial situation or needs. Investors are advised to seek their own professional advice before investing. Please note that TheBull.com.au simply publishes broker recommendations on this page. The publication of these recommendations does not in any way constitute a recommendation on the part of TheBull.com.au. You should seek professional advice before making any investment decisions.