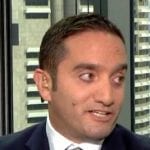 John Athanasiou, Red Leaf Securities
BUY RECOMMENDATIONS
Tombador Iron (TI1)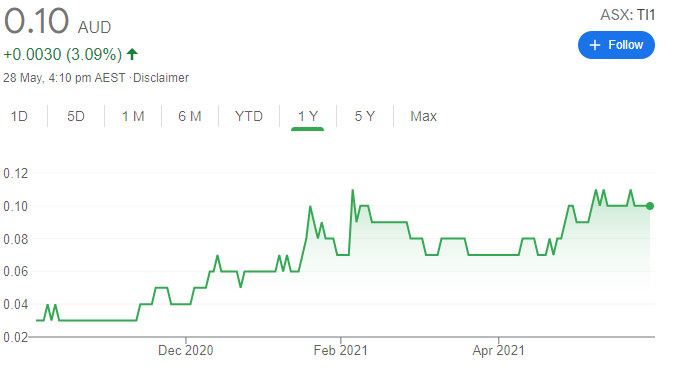 This prospective mining company owns an iron ore project in Brazil and plans to develop an open cut mining operation. We've been searching for companies that are close to production. TI1 fits our criteria, as it's been granted a mining and operating licence. The company has a JORC resource of about 10 million tonnes at 67 per cent iron. We anticipate Tombador will outline its mining plan soon, which we expect will add further upside potential to the company's share price.
Kalina Power (KPO)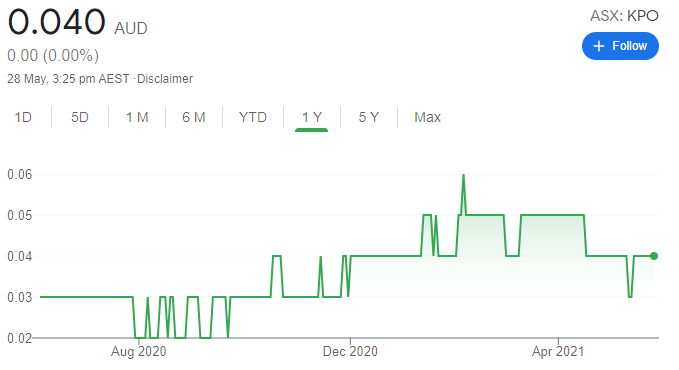 The company's technology utilises waste heat generated from industrial processes, such as steel or cement making, to produce electricity. The company has more than 300 global patents. KPO recently secured a Crown lease for a 64-megawatt primary site in Alberta, Canada. We expect the company to be re-rated as more funds flow towards the green technology sector. But the stock is speculative and only suitable for those with an appetite for risk. The shares closed at 4 cents on May 27.
HOLD RECOMMENDATIONS
Breville Group (BRG)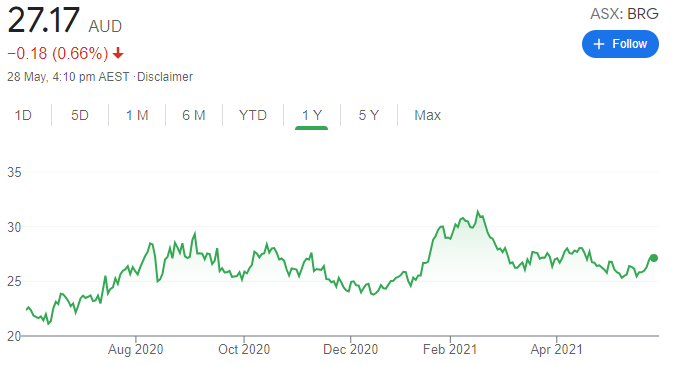 Investors were disappointed by the kitchenware company's decision to reduce its 2021 interim dividend by 36.6 per cent to fund numerous growth opportunities. The shares were punished after the dividend cut was announced, but management has a strong track record of performance over the longer term. We expect the shares to recover from here in the medium term.
Northern Star Resources (NST)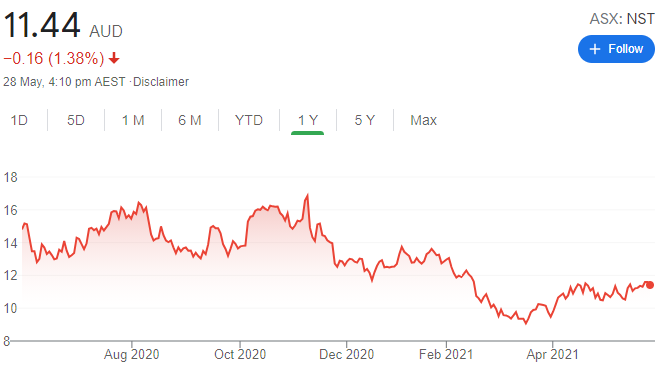 NST is our preferred ASX listed gold producer given its history of over-delivering on forecast results. The merge with Saracen Mineral Holdings is positive as it boosts scale and lifts annual production targets. NST offers a bright outlook in a potentially stronger gold sector.
SELL RECOMMENDATIONS
The A2 Milk Company (A2M)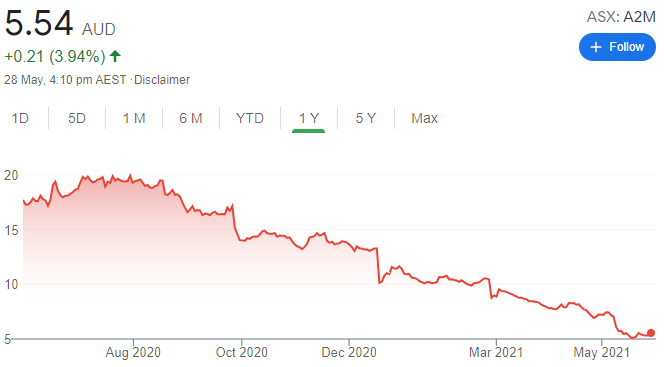 This infant formula company continues to struggle in response to earnings and revenue downgrades. The shares have fallen from $19.52 on August 17 last year. Trade with China has been significantly impacted. The company needs to fix its inventory issues and implement a successful business plan in response to changes in the Chinese market. Until signs of an improving performance emerge, we prefer others.
Qantas Airways (QAN)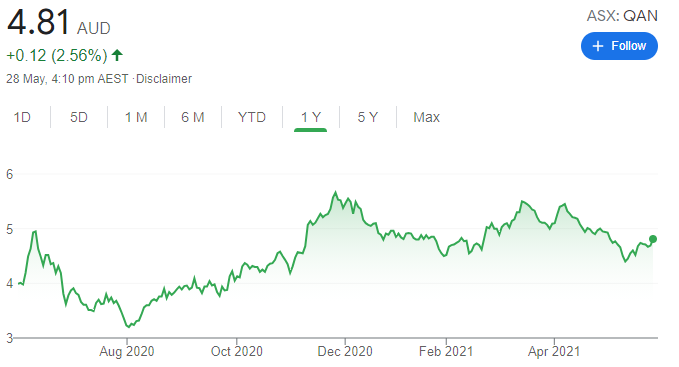 Increasing demand for domestic travel and the opening of a two-way travel bubble with New Zealand have contributed to a recovery. But the potential for state borders to close in response to COVID-19 outbreaks remains a risk. Until the status of international travel is clarified, it's difficult to see much upside in the Qantas share price.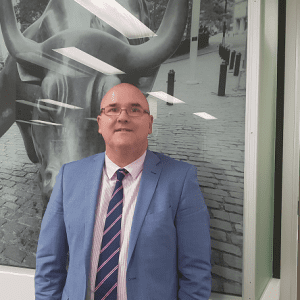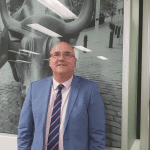 Tony Locantro, Alto Capital
BUY RECOMMENDATIONS
Alta Zinc (AZI)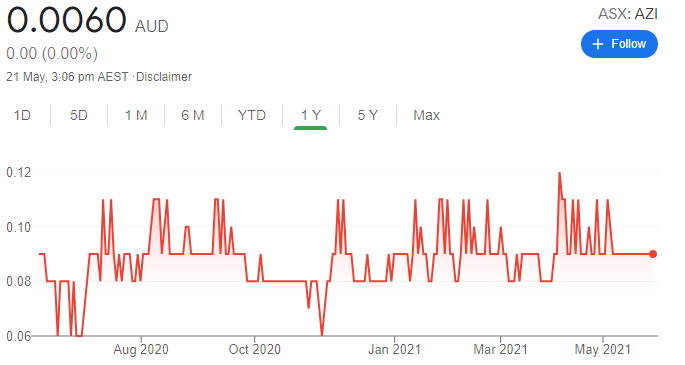 This emerging exploration and development company recently released high grade results involving its flagship Gorno mine in Italy's north. Exposure to nickel, cobalt and copper provides a diversified mix, with the stock representing a medium to longer term growth opportunity, in our view. The shares were recently consolidated to provide a cleaner capital structure. AZIDA is a highly speculative buy.
Nyrada Inc. (NYR)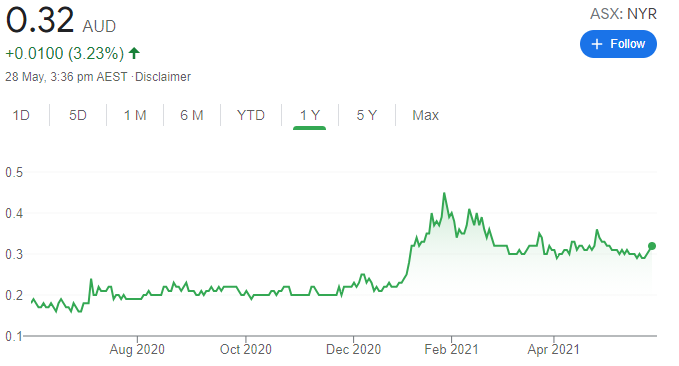 This pre-clinical stage drug development company specialises in novel molecule drugs to treat cardiovascular and neurological diseases. Its cholesterol-lowering program recently delivered two new potent drug candidates. The company is building on a previous study in mice that revealed a 57 per cent reduction in total cholesterol and lower levels of the bad cholesterol. Traumatic brain injury studies are continuing and NYR is collaborating with the Walter Reed Army Institute in the US to advance research. NYR is a speculative buy.
HOLD RECOMMENDATIONS
Chimeric Therapeutics (CHM)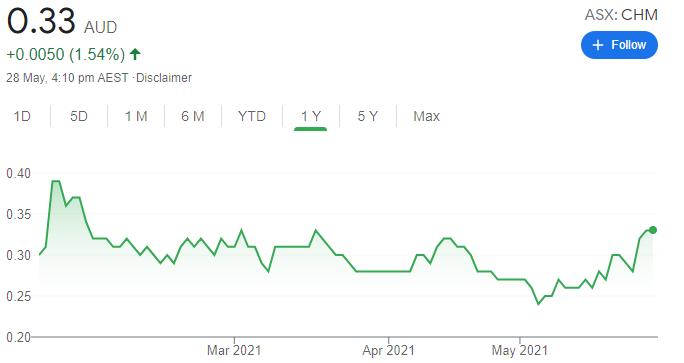 CHM is a clinical stage cell therapy company. In pre-clinical trials, the company says CLTX CAR T cells demonstrated potent anti-tumor activity against glioblastoma (GBM). A phase 1 clinical trial at a cancer treatment centre near Los Angeles aims to recruit between 18 and 36 people with progressive GBM over a two-year period. This stock is for those with a high risk appetite, and represents an accumulate or hold opportunity during the medium term.
Westar Resources (WSR)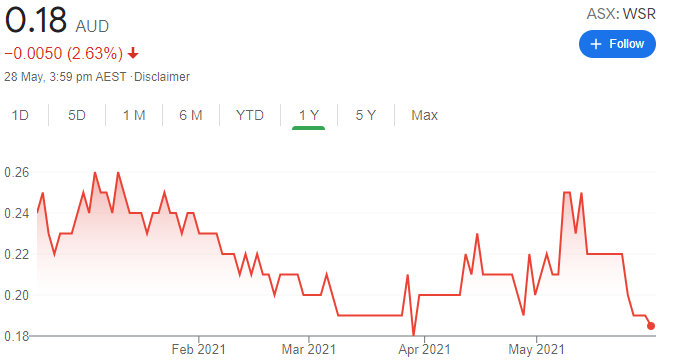 WSR has made two key land acquisitions to expand its exploration portfolio at the Gidgee South Gold Project and the Birrigrin Mining Centre in Western Australia. Exploration is starting and priority targets have been identified for potential gold discoveries on the company's tenements. Any success is likely to generate speculative interest in the stock.
SELL RECOMMENDATIONS
JB Hi-Fi (JBH)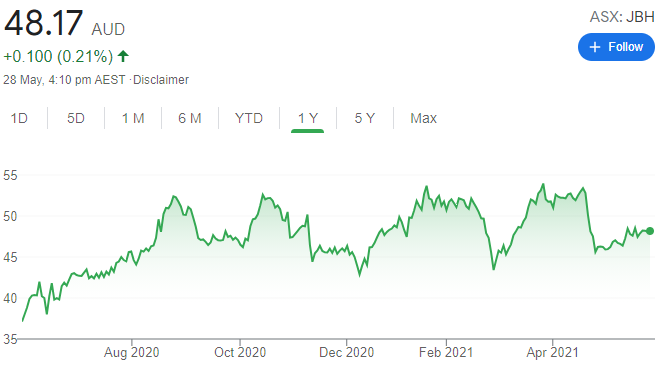 The share price of this consumer electronics giant has remained firm, but is off its highs. The retail stimulus appears to be waning following strong sales in electrical and whitegoods. Due to uncertainty caused by COVID-19, JBH didn't believe it was appropriate to provide fiscal year 2021 sales and earnings guidance. Investors may want to consider taking a profit.
Westpac Bank (WBC)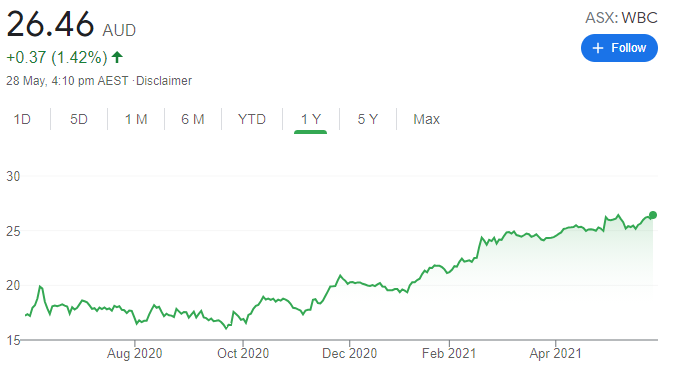 From the COVID-19 lows of 2020, WBC's share price has almost doubled. The bank posted a 2021 first half statutory net profit of $3.443 billion, a 189 per cent increase on the prior corresponding period. Cash earnings per share more than tripled to 97 cents. The stronger share price provides an opportunity to consider taking profits.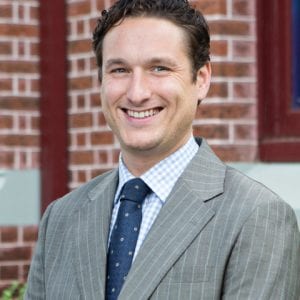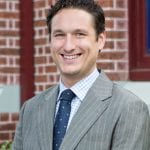 Jabin Hallihan, Morgans
BUY RECOMMENDATIONS
Brambles (BXB)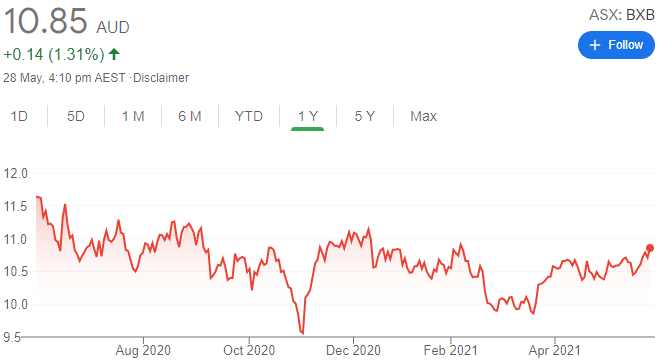 This global freight logistics company posted a positive third quarter update. Management announced record pallet demand across the Americas and the Asia-Pacific region. Winning new contracts is driving revenue growth. Management retained earnings before interest and tax growth guidance of between 5 per cent and 7 per cent for fiscal year 2021. We retain a buy rating, with a target price of $12.11.
Coles Group (COL)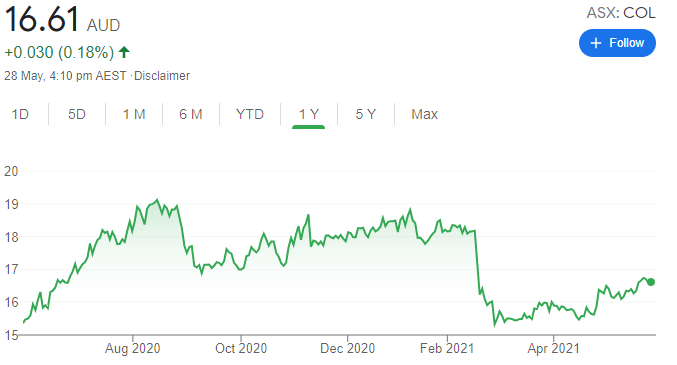 In the 2021 third quarter, the supermarket giant grew business to consumer e-commerce sales by 57 per cent on the same quarter last year. This is encouraging, as it confirms consumers are continuing to adopt e-commerce beyond the COVID-19 lockdowns. We retain a buy rating, with a target price of $18.50.
HOLD RECOMMENDATIONS
JB Hi-fi (JBH)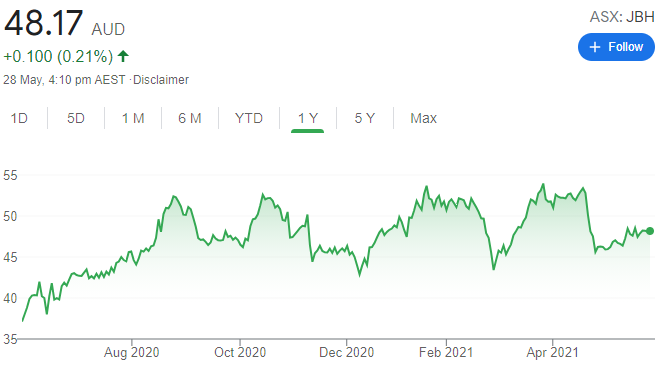 A company update revealed that total third quarter sales growth for JB Hi-fi Australia marginally slowed on last year's corresponding period. Total sales growth for The Good Guys in the third quarter also retreated. Total third quarter sales growth for JB Hi-Fi New Zealand was much stronger. We prefer to wait and see where sales settle in the next quarter. Our price target for this electronics giant is $50.
Transurban Group (TCL)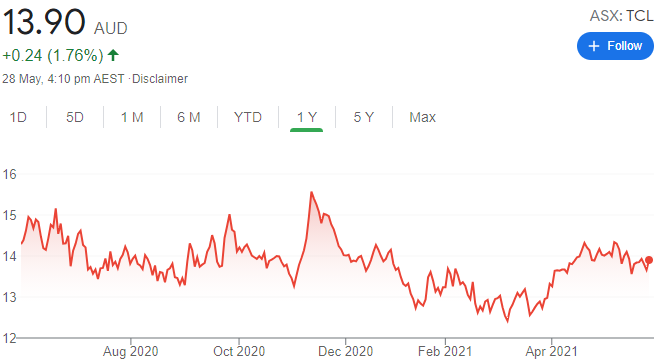 We view the company's toll road portfolio as most attractive. In our view, the share price appropriately reflects the balance between risk and return. The shares continue to trade in line with our valuation. The company's annual dividend yield was recently about 2.2 per cent.
SELL RECOMMENDATIONS
Commonwealth Bank of Australia (CBA)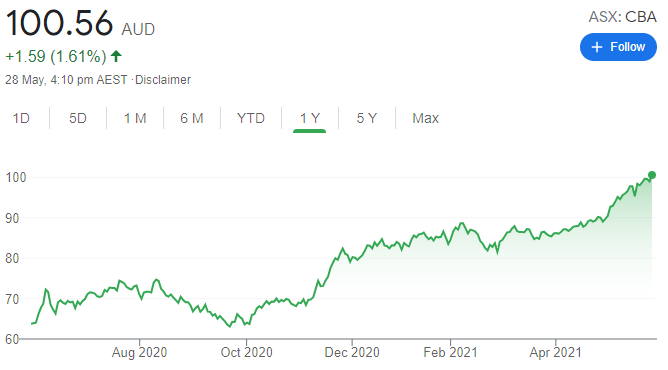 The shares have risen from $89.70 on May 3 to trade at $99.57 on May 27. The CBA is a high quality bank but, in our view, it's fully priced. Other major banks appeal more as they're trading on lower valuations. We retain a reduce rating, as the shares are trading well above our $73 valuation.
Qube Holdings (QUB)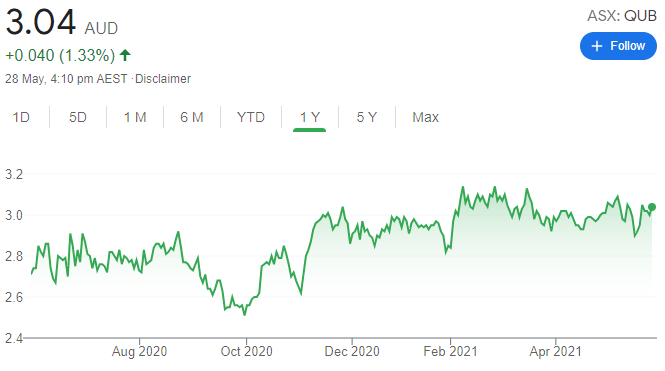 QUB provides integrated import and export logistics services in Australia, New Zealand and South East Asia. At its half year results in February, QUB announced it had entered into a non-binding commercial term sheet to sell 100 per cent of its warehousing and property components at Moorebank Logistics Park for $1.65 billion. The sale proceeds are less than our value of the assets. The shares were trading materially higher than our $2.48 target on May 27.
The above recommendations are general advice and don't take into account any individual's objectives, financial situation or needs. Investors are advised to seek their own professional advice before investing. Please note that TheBull.com.au simply publishes broker recommendations on this page. The publication of these recommendations does not in any way constitute a recommendation on the part of TheBull.com.au. You should seek professional advice before making any investment decisions.