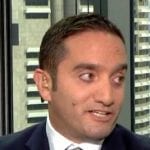 John Athanasiou, Red Leaf Securities
BUY RECOMMENDATIONS 
Dubber Corporation (DUB)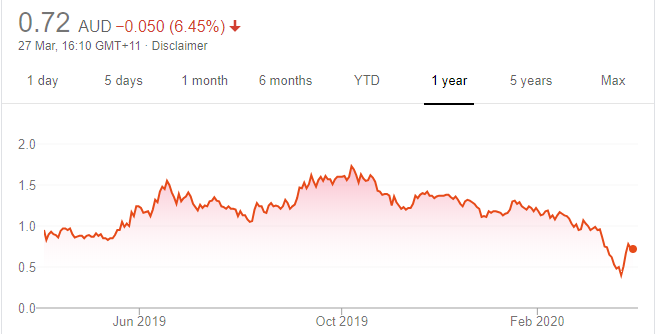 Chart: Share price over the year
The DUB platform provides call recording services and audio asset management via the cloud. As a growing number of people are working from home, we believe demand for Dubber's platform services will increase as employees adapt to a new environment.
Telstra (TLS)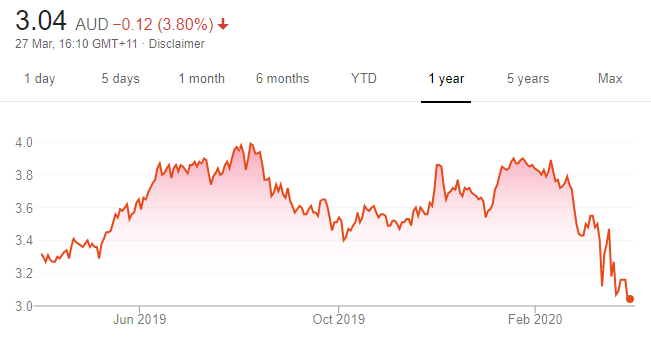 Chart: Share price over the year
The need for Telstra 5G data services is more critical than ever. The company has advised the impact from the Coronavirus will keep fiscal year 2020 EBITDA at the lower end of guidance of between $7.4 billion and $7.9 billion. However, we consider the company a relatively safe haven in these uncertain times.
HOLD RECOMMENDATIONS
JB Hi-Fi (JBH)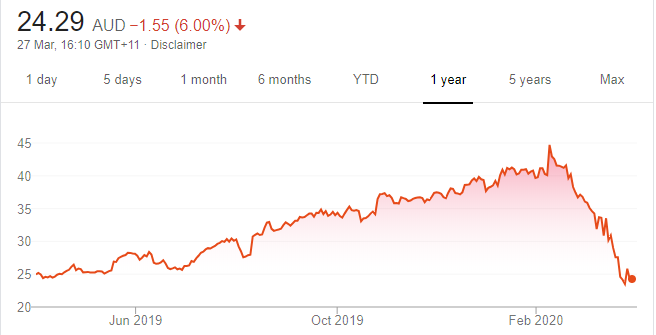 Chart: Share price over the year
Almost all retailers are suffering because of the Coronavirus. JB Hi-Fi's share price has been slashed. While there's no rush to be in the retail sector, JBH shareholders should consider holding as the company may benefit from its strong online presence, which sells much needed home office products.
Magellan Financial Group (MFG)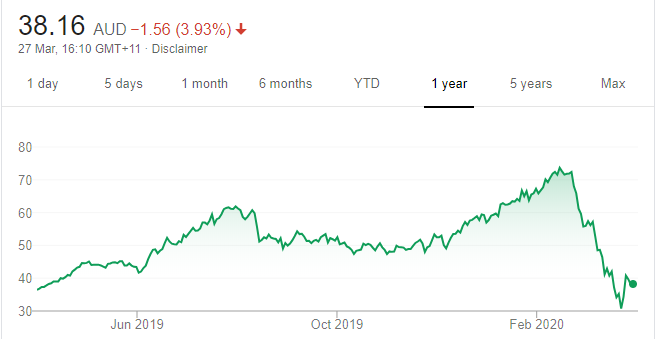 Chart: Share price over the year
MFG is one of Australia's best globally focused fund managers, with strong operating leverage. Like other fund managers, MFG has suffered during this volatile period. However, MFG is a hold, as we expect it to recover when volatility subsides and markets start returning to normal when the world takes control of the Coronavirus.
SELL RECOMMENDATIONS
REA Group (REA)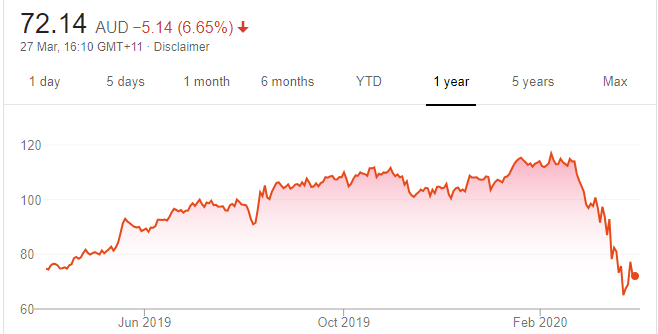 Chart: Share price over the year
We expect the steep and rapid rise in unemployment to negatively impact the property market. Consequently, we believe revenue at this online digital advertising business specialising in property to be pressured. The outlook for the property market is too uncertain, so we prefer other companies at this point.
Sydney Airport (SYD)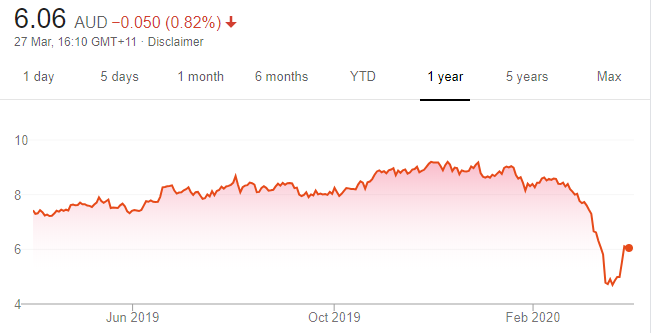 Chart: Share price over the year
We believe the road to recovery will be long in response to airlines slashing domestic flights and the Government banning international travel. In our view, investors should consider avoiding any tourism related company until there's an indication that travel restrictions will be removed globally.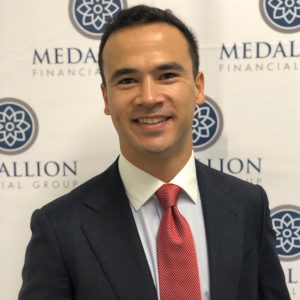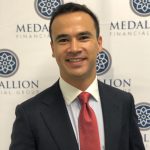 Philippe Bui, Medallion Financial Group
BUY RECOMMENDATIONS
Macquarie Group (MQG)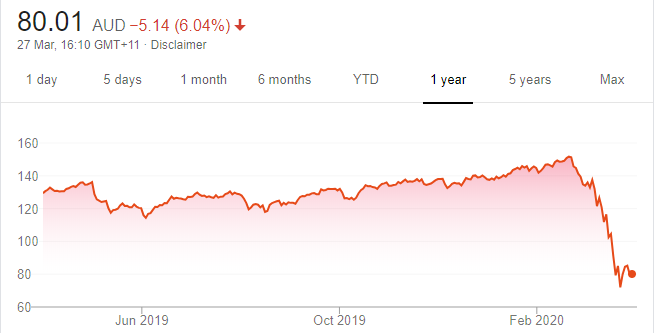 Chart: Share price over the year
MQG is a global provider of banking, financial, advisory, investment and fund management services. The business has evolved substantially since the global financial crisis, with management focusing more on providing a diversified offering as opposed to a pure investment banking model. In our view, recent price pullbacks present an attractive buying opportunity.
Aristocrat Leisure (ALL)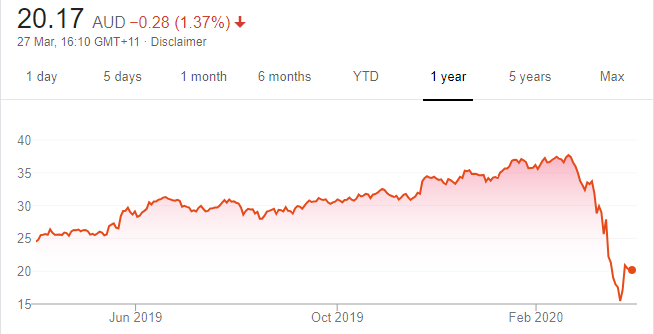 Chart: Share price over the year
ALL designs, develops and distributes electronic gaming machines, casino management systems and digital social games. The company recently withdrew fiscal year 2020 guidance due to the Coronavirus. However, digital social games now make up a large part of the company's business. The company has a strong balance sheet, healthy operating margins and generates significant free cash flow.
HOLD RECOMMENDATIONS
PolyNovo (PNV)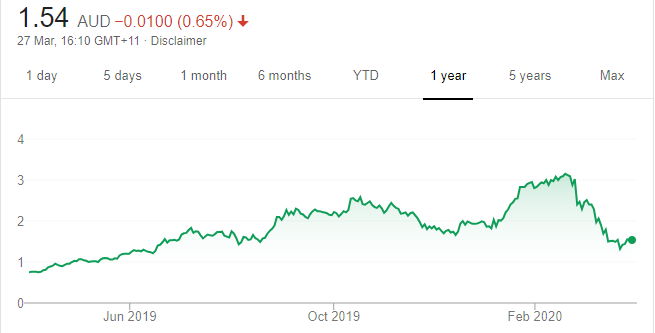 Chart: Share price over the year
PolyNovo is an Australian biotechnology company involved in dermal regeneration solutions. After a tremendous share price increase, the stock has fallen by about 50 per cent between February 20 and trading on March 26. The underlying business shouldn't be too severely affected, and year-on-year growth of its patented NovoSorb product should still proceed at a rapid pace.
Sydney Airport (SYD)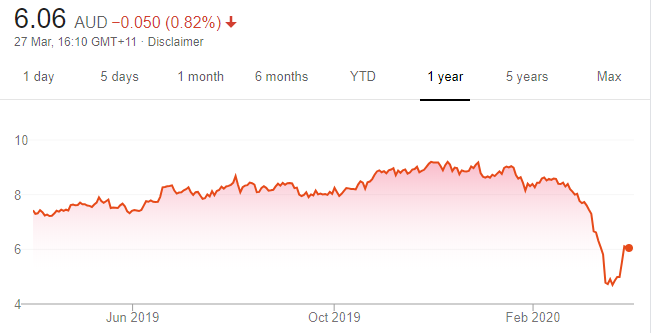 Chart: Share price over the year
The share price plunge isn't surprising given airlines are all but grounded due to the Coronavirus. But when airlines start flying again as businesses and life return to normal, SYD is still a strong asset to have in a long term portfolio.
SELL RECOMMENDATIONS
The A2 Milk Company (A2M)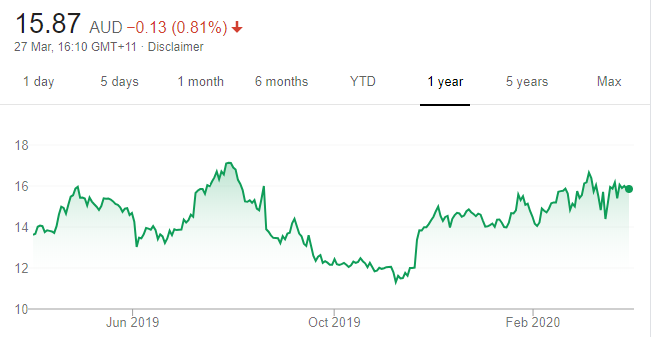 Chart: Share price over the year
The shares have held up well during the market correction. Consequently, investors can consider taking profits in A2M and re-investing the proceeds in quality companies that have been way oversold.
Corporate Travel Management (CTD)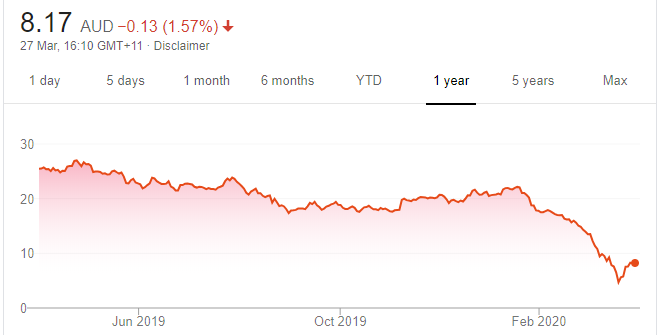 Chart: Share price over the year
The travel industry has been decimated amid airlines grounding planes, state borders closing and the Federal Government imposing travel bans. Shares in CTD, like other travel businesses, have plunged. But the travel industry outlook still remains too uncertain at this point.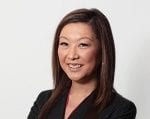 Julia Lee, Burman Invest
BUY RECOMMENDATIONS
ResMed (RMD)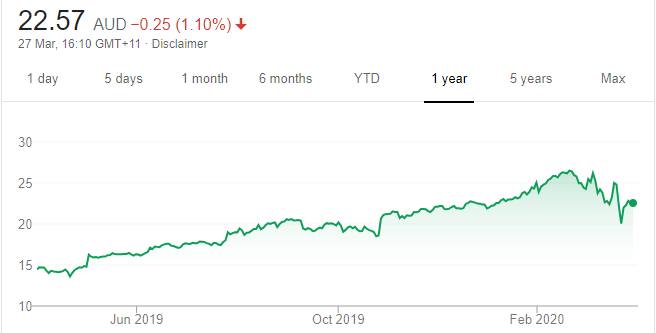 Chart: Share price over the year
The medical device maker is gearing up to significantly increase production of ventilators and masks in the near term. Increasing production should help offset what is expected to be fewer medical practitioner referrals for its sleep apnea treatment due to the increasing demands of treating Coronavirus. Longer term, demand for sleep apnea treatment will continue to drive sales.
APA Group (APA)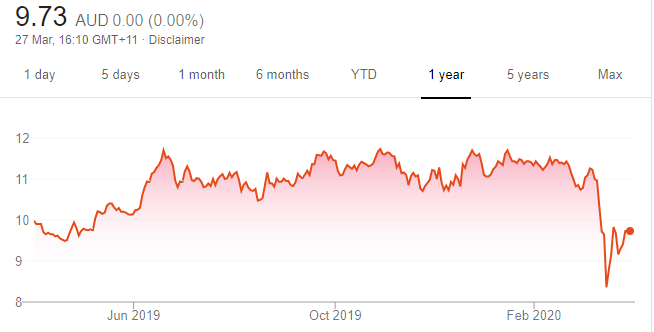 Chart: Share price over the year
In troubled times, utilities, such as APA Group, provide stable cash flows and shelter from volatility. APA's relatively certain earnings, distributions and strong balance sheet make it a defensive, lower risk investment in times of economic uncertainty. APA Group owns and operates gas infrastructure. The company's high yield traits are valued in a low interest rate environment.
HOLD RECOMMENDATIONS
Metcash (MTS)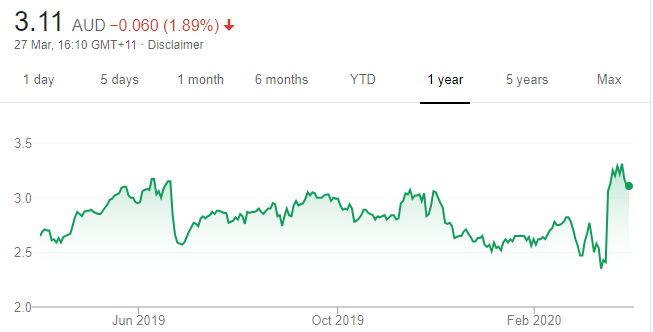 Chart: Share price over the year
We expect the supermarket, liquor and hardware divisions to generate strong sales growth in the short term from consumer goods stockpiling and more people working from home. Medium term, stiff competition from rivals Coles and Woolworths remain a challenge. Consider holding for now and reviewing your position during the next six months.
Telstra (TLS)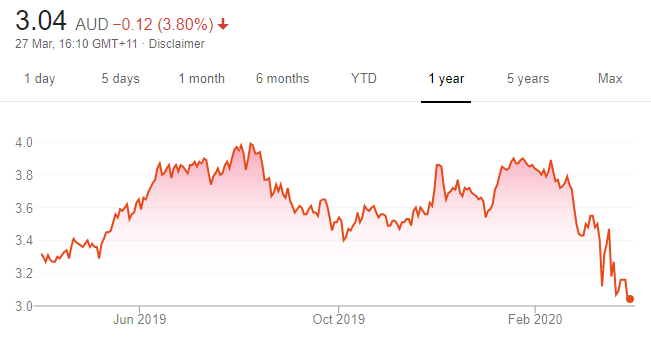 Chart: Share price over the year
Telstra's cash flows remain highly defensive and leave it well positioned to absorb the wider fallout from the Coronavirus crash. Its debt metrics are strong. According to recent guidance, fiscal year 2020 EBITDA is expected to be at the lower end of a range between $7.4 billion and $7.9 billion. Other metrics remain unchanged. Telstra's outlook will improve when company shutdowns are reversed.
SELL RECOMMENDATIONS
Orocobre (ORE)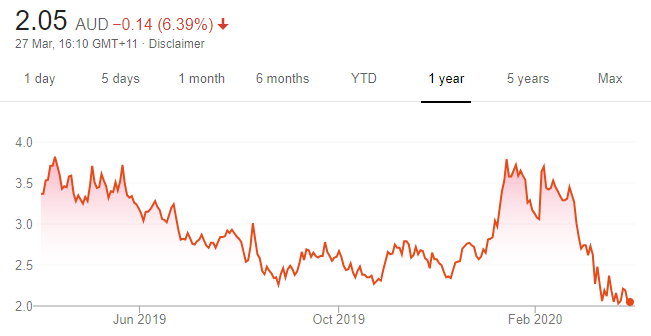 Chart: Share price over the year
Orocobre is a lithium carbonate producer, with its major project in Argentina. The Coronavirus crisis has extended the bottoming of the lithium market, in our view. The Coronavirus is deferring electric vehicle production and demand. We now expect ORE to be a growth story in 2022 rather than 2021.
GWA Group (GWA)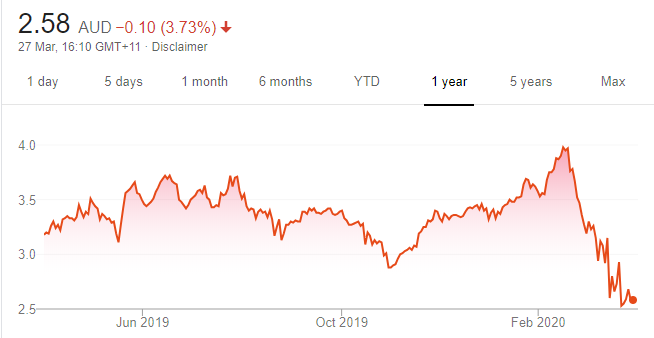 Chart: Share price over the year
GWA imports and distributes bathroom and kitchen fittings. We expect household spending on kitchens and bathrooms to be pressured given a likely recession in Australia and surging unemployment. Demand for new home building may also be negatively impacted in a weakening economy.
The above recommendations are general advice and don't take into account any individual's objectives, financial situation or needs. Investors are advised to seek their own professional advice before investing.
Please note that TheBull.com.au simply publishes broker recommendations on this page. The publication of these recommendations does not in any way constitute a recommendation on the part of TheBull.com.au. You should seek professional advice before making any investment decisions.