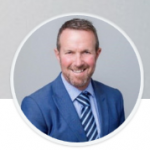 Peter Day, Sequoia Wealth Management
BUY RECOMMENDATIONS
Block Inc. (SQ2)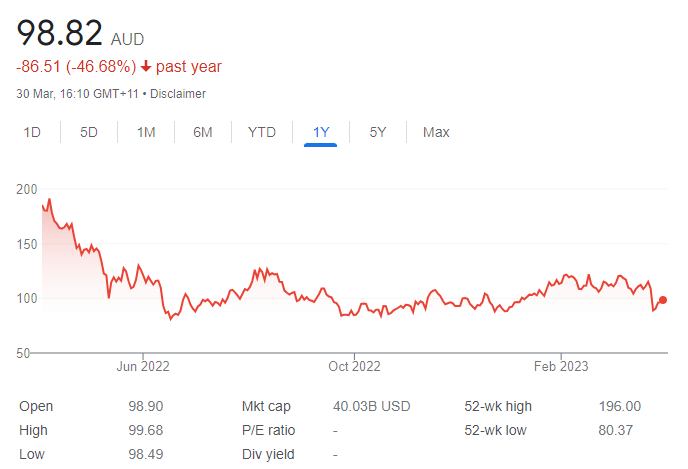 The share price of this buy now, pay later provider can be rapidly volatile in either direction. On March 22, the shares closed at $115.15. On March 24, the stock closed at $88.94. The shares were trading at $99.28 on March 30. We view SQ2 as one of the most innovative companies in payments. The stock suits investors with an appetite for risk.
Capitol Health (CAJ)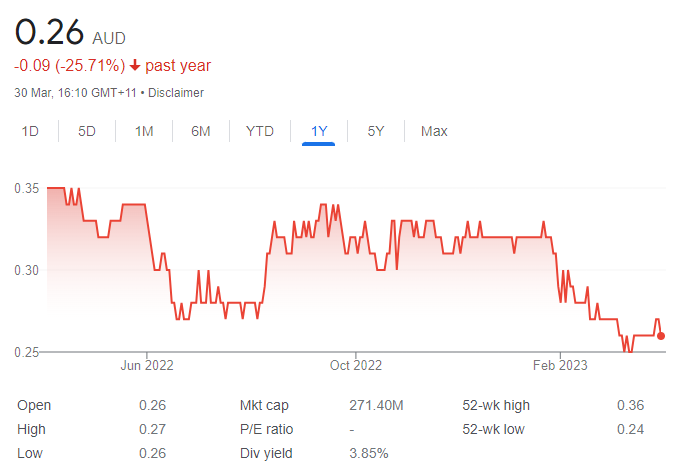 CAJ provides diagnostic imaging and related services. First half 2023 revenue of $98.1 million was up 3.4 per cent on the prior corresponding period. In the near term, we forecast a recovery in face-to-face general practitioner consultations as a catalyst for improving imaging volumes. We believe CAJ is well positioned relative to peers given strong specialist recruitment and exposure to recovery locations in Victoria.
HOLD RECOMMENDATIONS
Woodside Energy Group (WDS)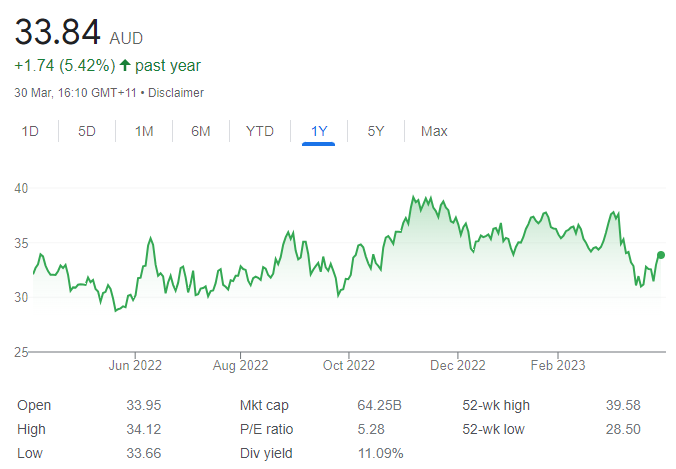 The energy giant posted 2022 full year net profit after tax of $US6.498 billion. This represented an increase of 228 per cent on the prior corresponding period. Production of 157.7 million barrels of oil equivalent was up 73 per cent. The company lifted its final fully franked dividend by 37 per cent to $US1.44 a share. The share price was off its recent highs at March 30, so investors may want to consider holding WDS.
OFX Group  (OFX)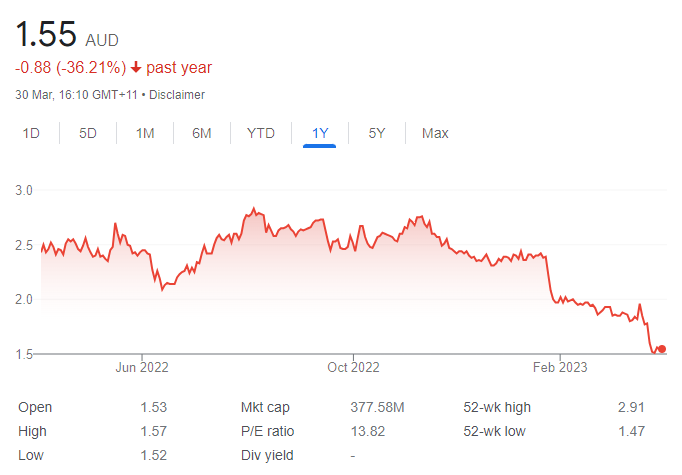 OFX is an international money services provider. Continuing economic uncertainty in the second half of 2023 has slowed demand in its high value consumer segment. The corporate segment remains resilient. Fiscal year 2023 remains within EBITDA guidance. In our view, the consumer segment may experience more weakness, so we have conservatively cut our estimates.
SELL RECOMMENDATIONS
BHP Group (BHP)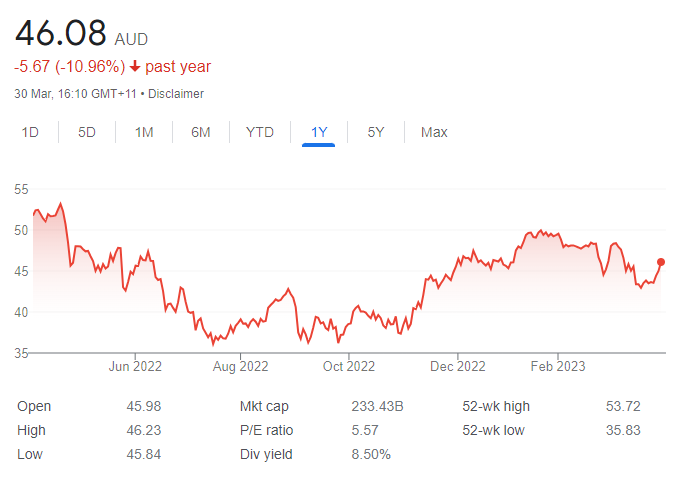 The global miner posted a 32 per cent fall in profit after tax in the first half of fiscal year 2023. China's recovery may be driven by consumption rather than construction. Consequently, we're cautious about the outlook for iron ore – at least in the short term. Also, growth in scrap steel and China's decarbonisation agenda may impact demand for steel over the medium term.
Healius (HLS)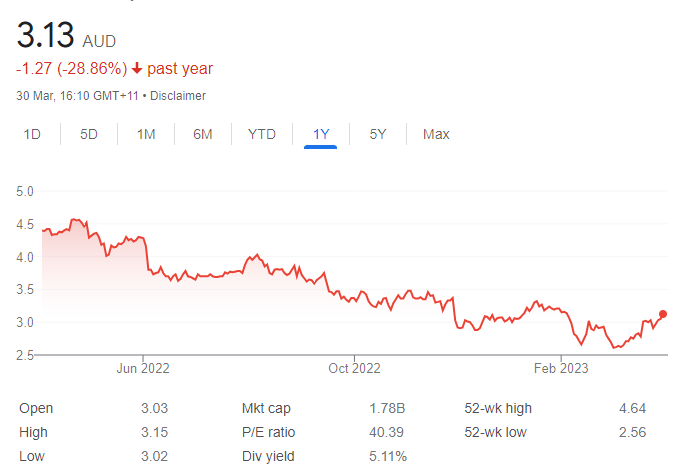 HLS is a pathology provider. On March 20, 2023, HLS received an off-market, all scrip takeover bid from Australian Clinical Labs (ACL). The offer is subject to regulatory approvals and conditions. Without the offer, we viewed HLS shares as fully valued. Investors may want to consider cashing in some gains.
Top Australian Brokers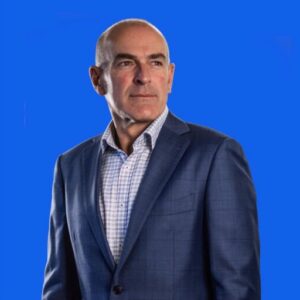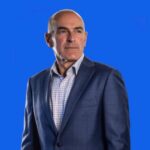 Tony Langford, Seneca Financial Group
BUY RECOMMENDATIONS
Santos (STO)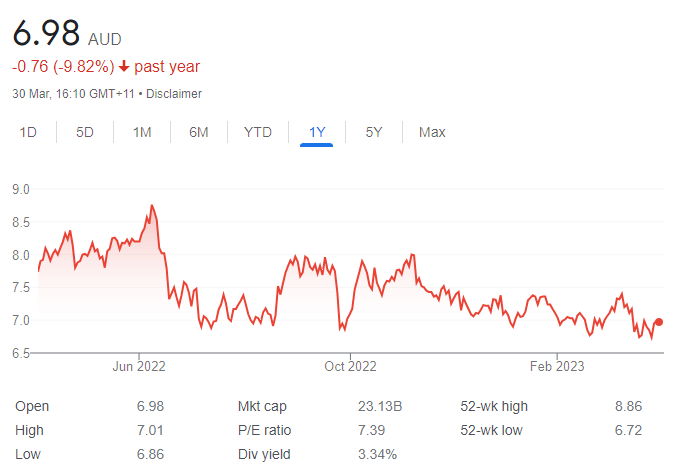 The energy giant reported a full year 2022 net profit after tax of $US2.112 billion, up 221 per cent on the prior corresponding period. Free cash flow of $US3.641 billion was up 142 per cent. Gearing was reduced to 18.9 per cent. Higher oil and LNG prices contributed to the result. Production is forecast to grow, as demand for products is expected to remain strong.
Steadfast Group (SDF)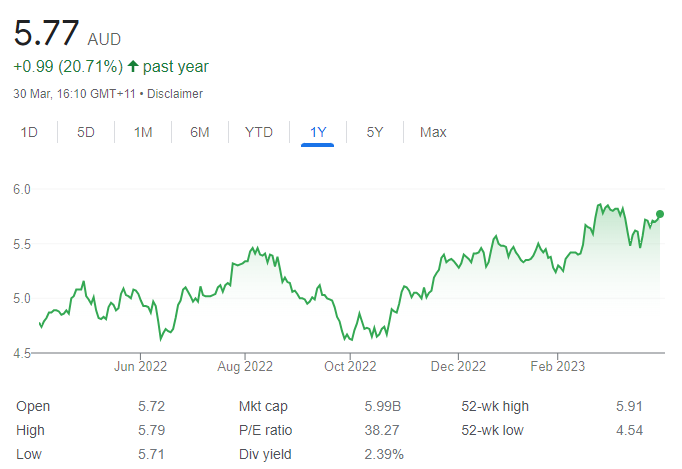 SDF has the biggest general insurance broker network in Australasia. Underlying net profit after tax and amortisation of $111.1 million in the first half of fiscal year 2023 was up 18.8 per cent on the prior corresponding period. Expect higher inflation to lead to increasing insurance premiums and higher commissions.
HOLD RECOMMENDATIONS
South32 (S32)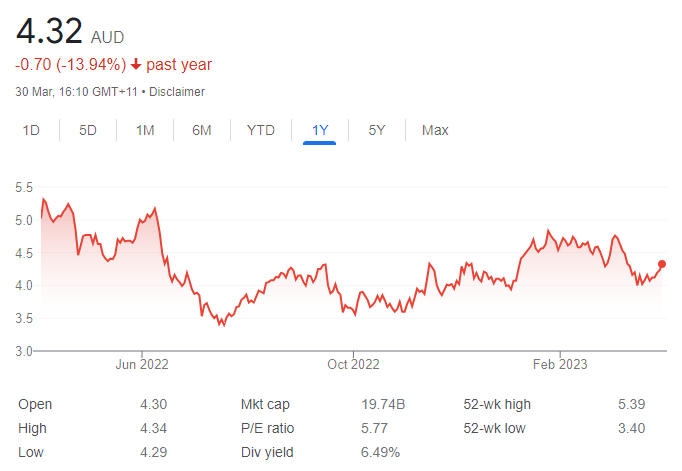 This mining and metals company demerged from BHP and listed in 2015. It produces commodities used in electric vehicles and across industry. The company produces copper, silver, lead, zinc, nickel, among other commodities. The company has a sound balance sheet. The stock was recently trading on a dividend yield above 7 per cent.
Select Harvests (SHV)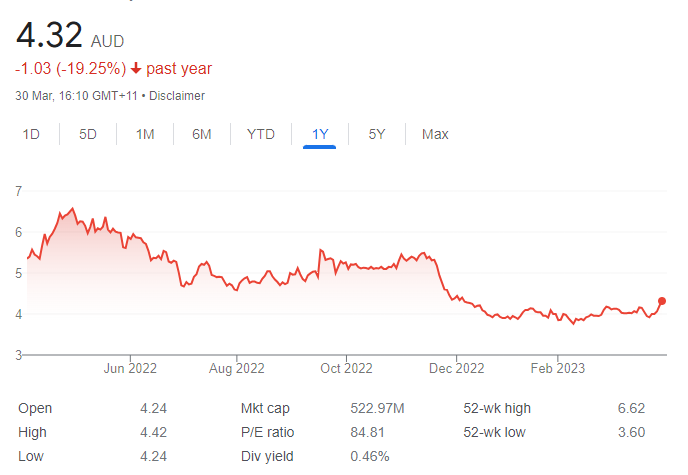 SHV is Australia's biggest almond grower and processor, with irrigated orchards in Victoria, New South Wales and South Australia. An improving almond spot price and growing demand for product in China, India and the Middle East provide support for the stock price from here.
SELL RECOMMENDATIONS
Transurban (TCL)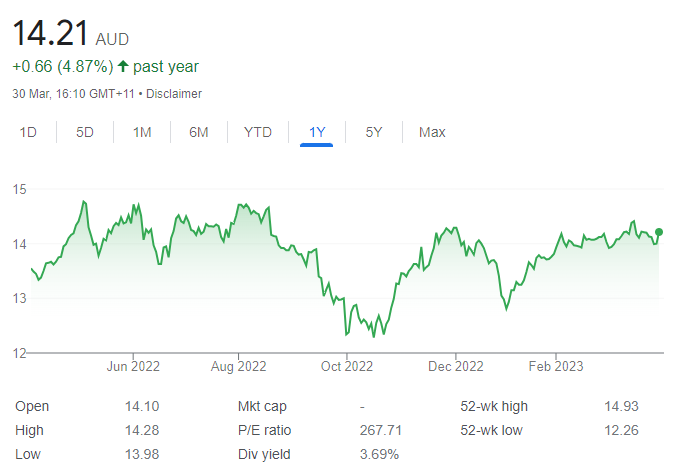 TCL operates toll roads in Australia, the US and Canada. The company posted record proportional toll revenue of $1.658 billion for the first half of fiscal year 2023. It reported record traffic volumes. The shares have risen from $12.81 on January 3 to trade at $14.12 on March 30. Investors may want to consider cashing in some gains.
Super Retail Group (SUL)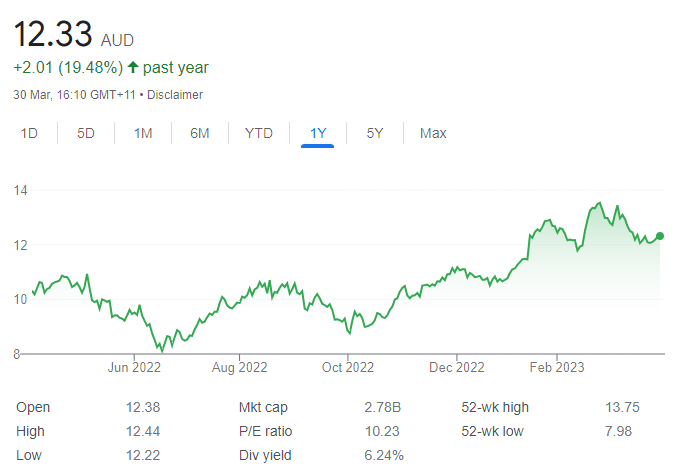 SUL owns and operates the Supercheap Auto, Rebel, BCF and Macpac brands in Australia and New Zealand. Total sales of $1.958 billion in the first half of fiscal year 2023 were up 15 per cent on the prior corresponding period. Statutory net profit after tax of $144 million was up 30 per cent. In our view, sustaining strong numbers in the second half will be challenging given higher interest rates and cost of living increases.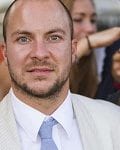 Nathan Lodge, Securities Vault
BUY RECOMMENDATIONS
Meeka Metals (MEK)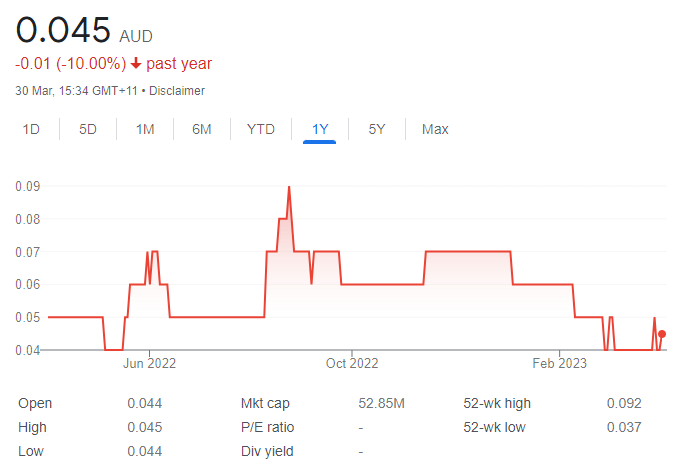 Meeka Metals is a gold and rare earths company based in Western Australia. The company recently announced that drilling at Circle Valley had expanded the gold zone. Drilling at Circle Valley will recommence in the second half of 2023 following crop harvesting. In the meantime, experts have been engaged to further refine drill targets. The stock offers potential if all key performance indicators are met this year. The shares closed at 4.5 cents on March 30.
Bass Oil (BAS)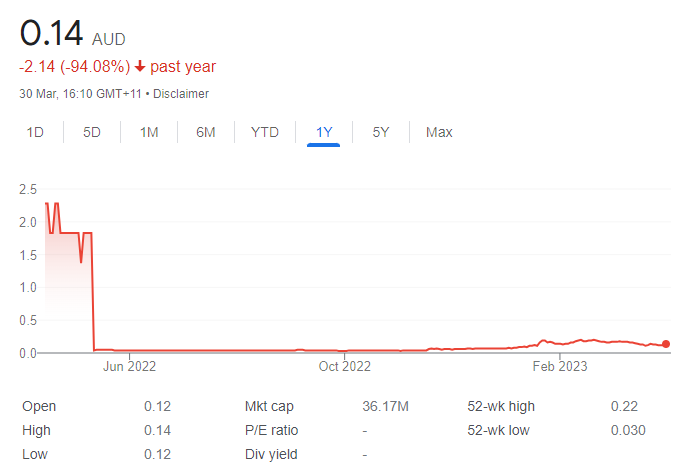 The oil producer holds a majority interest in eight permits in the Cooper Basin. It holds a 55 per cent interest in the South Sumatra Basin in Indonesia. Total production averaged 265 barrels of oil per day in February 2023. The company is focused on expanding production. The share price is off February highs, so a buying opportunity exists for investors with an appetite for risk.
HOLD RECOMMENDATIONS
Emyria (EMD)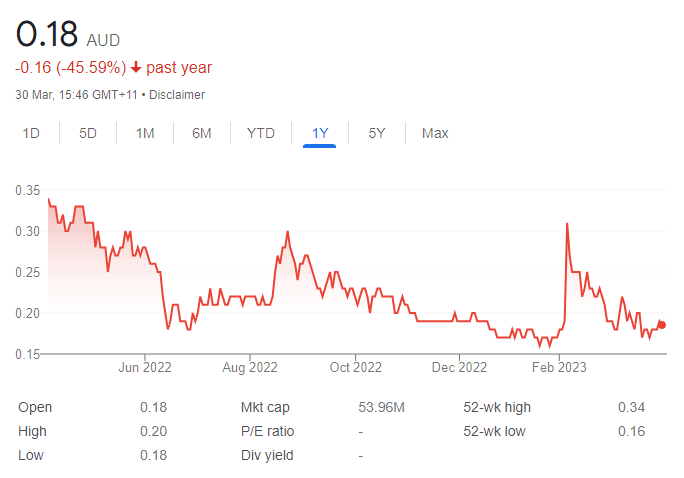 Emyria is a clinical stage biotechnology company informed by patient experience. EMD recently announced its RX5 phase 3 trial will conclude in July 2023. Currently, 50 patients are dosed. An additional 83 patients are waiting for final eligibility assessment ahead of dosing. The company is targeting Therapeutic Goods Administration registration for treating symptoms of mild stress and anxiety. Investors should keep across the news flow.
Clean TeQ Water (CNQ)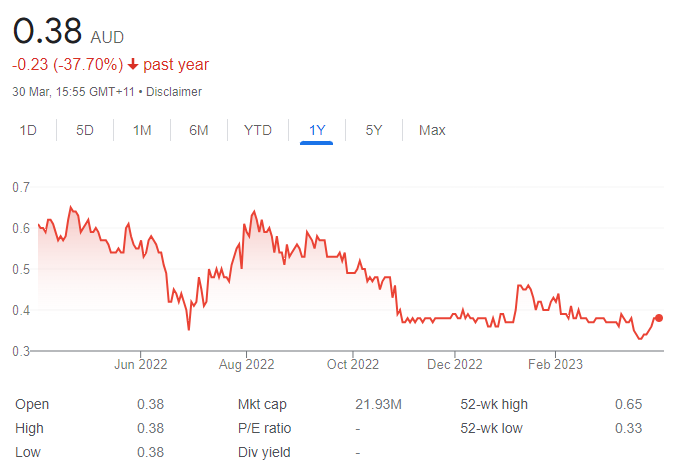 CNQ provides innovative metals recovery and water treatment solutions for governments and companies. CNQ recently entered into a distribution agreement. CNQ will partner with Stitchwise to introduce CNQ technology into the underground backfill market in South Africa. CNQ projects offer potential upside, in our view.
SELL RECOMMENDATIONS
Tesoro Gold (TSO)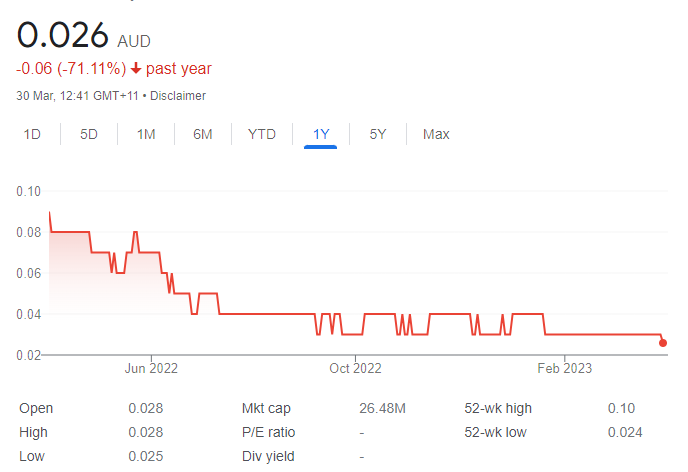 The company is focused on exploring and developing the El Zorro Gold project in Chile. It announced an upgrade to the mineral resource estimate for the Ternera deposit on March 9. Despite a brief rally, the shares have retreated to close at 2.6 cents on March 30. In our view, other stocks appeal more for capital growth at this point of the cycle.
Novatti Group (NOV)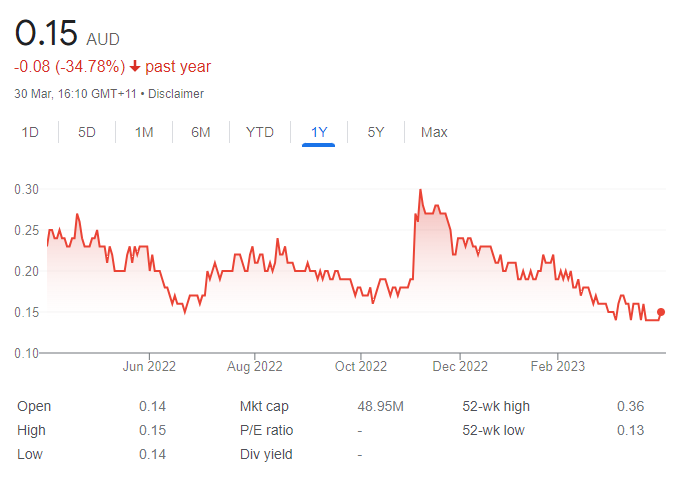 This finance technology company enables businesses to pay and be paid from any device. The company significantly lifted revenue in the six months to December 31, 2022 when compared to the prior corresponding period.  However, it also reported an increasing net loss from operations. Technology stocks are out of favour with investors, in our view. NOV shares have fallen from 21.5 cents on January 30 to close at 15 cents on March 30.
The above recommendations are general advice and don't take into account any individual's objectives, financial situation or needs. Investors are advised to seek their own professional advice before investing. Please note that TheBull.com.au simply publishes broker recommendations on this page. The publication of these recommendations does not in any way constitute a recommendation on the part of TheBull.com.au. You should seek professional advice before making any investment decisions.