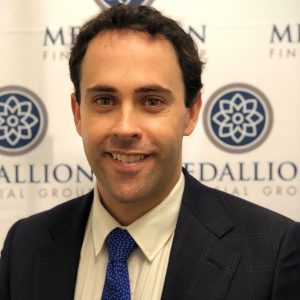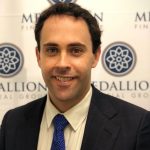 Stuart Bromley, Medallion Financial Group
BUY RECOMMENDATIONS
Pro Medicus (PME)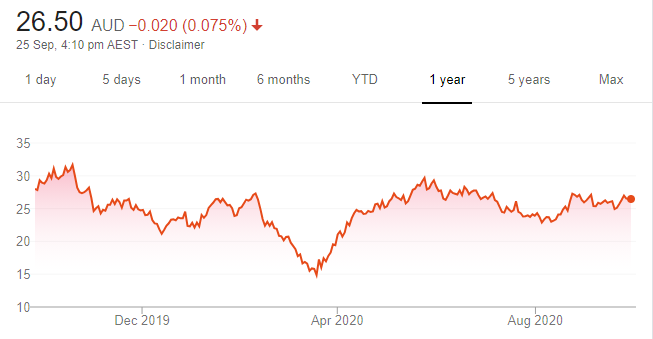 This medical imaging IT provider continues to win big contracts in the US. It recently signed a $25 million deal with NYU Langone Health over seven years. In June, PME announced it had signed a $22 million deal with Northwestern Memorial Healthcare over five years. Completed scans are back to pre-COVID-19 levels. We see strong growth ahead for a stock we believe is trading at a significant discount.
CSL (CSL)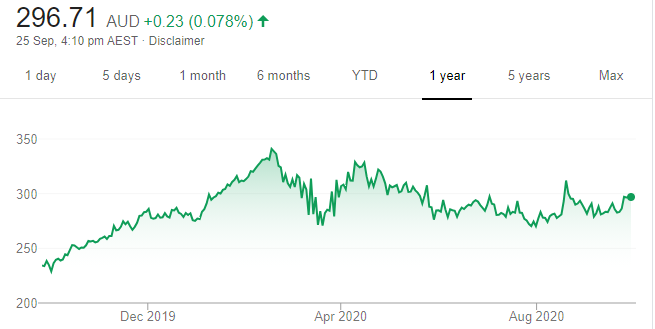 Despite the challenges of COVID-19, this blood products group reported an impressive 17 per cent increase in net profit after tax to $US2.103 billion in constant currency terms for fiscal year 2020. We expect CSL to continue benefiting from its substantial research and development investments. More potential upside exists from possibly manufacturing a COVID-19 vaccine.
HOLD RECOMMENDATIONS
PointsBet Holdings (PBH)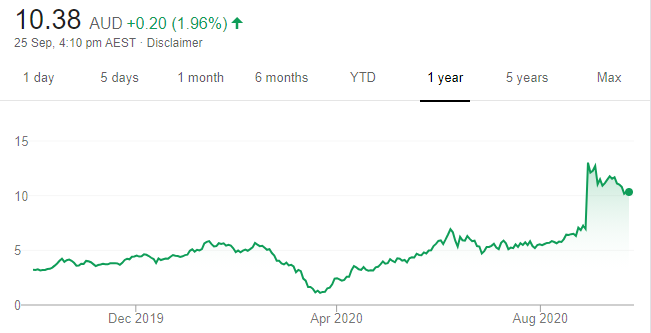 We recommended this corporate bookmaker as a buy in TheBull.com.au on April 27 when the stock was priced below $3.50. The stock has soared on the back of a game changing and exclusive five-year media partnership with NBC Universal in the US. This should significantly increase market share expectations. The shares closed at $10.18 on September 24.
KKR Credit Income Fund (KKC)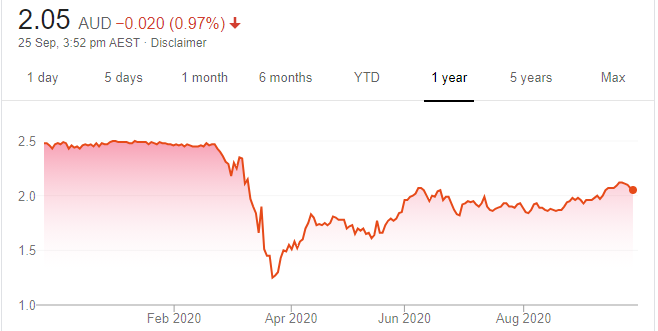 A listed investment trust managed by global investment giant KKR. We viewed the low of $1.21 on March 24 as an investor over-reaction. The stock was recently trading at around a 9.5 per cent discount to its net tangible assets (NTA). We remain holders of KKC for its strong management, potential upside to NTA and a targeted 4 per cent to 6 per cent per annum yield paid quarterly.
SELL RECOMMENDATIONS
Corporate Travel Management (CTD)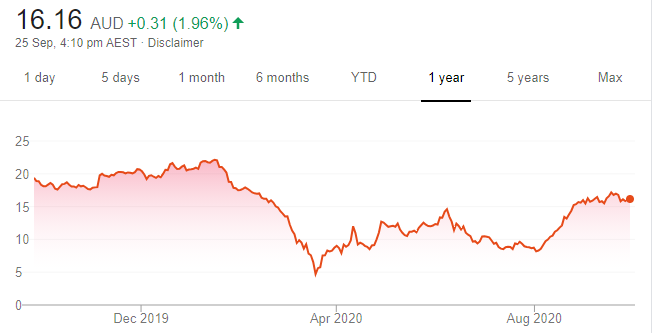 The pandemic has showed that people can work effectively from home and use video conferencing technology to hold meetings. Constantly improving technology may reduce global business travel levels after the pandemic. Any meaningful global recovery in business travel remains uncertain at this point. We prefer others until a clearer picture emerges.
Afterpay (APT)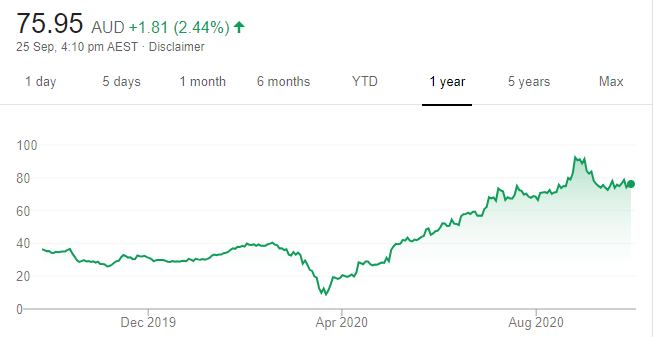 The buy now, pay later space is becoming crowded. Apart from APT, companies such as Zip Co, Sezzle, Laybuy, Openpay and Splitit are fiercely competing for market share. Global payments giant PayPal plans to launch a competitive product in the US and Citi is providing a similar offering on the Amazon platform. Afterpay shares have soared this year and now may be the time to consider taking some profits.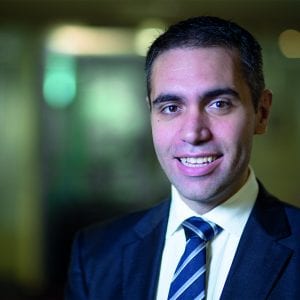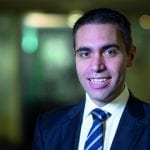 Elio D'Amato, Spotee.com.au
BUY RECOMMENDATIONS
AVA Risk Group (AVA)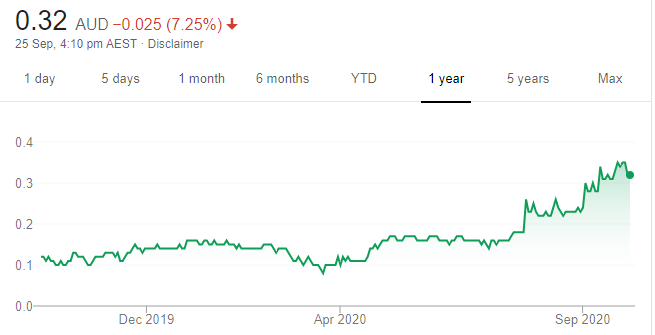 This risk management services firm delivers technologies to government, military and commercial organisations. The firm is back on track with solid numbers, a maiden special dividend of 1 cent a share, strong demand for its products and a growing customer base, including the start of an agreement with the Indian Ministry of Defence involving a network security project.
Exopharm (EX1)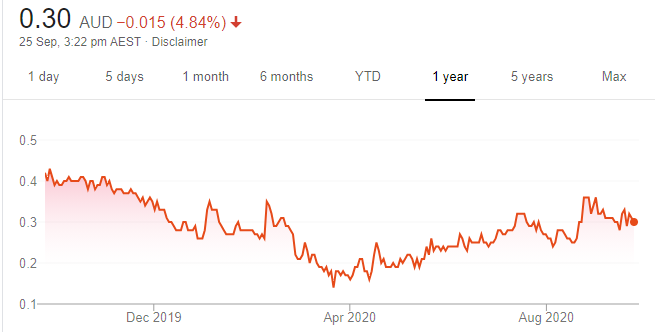 EX1 is involved in regenerative medicine. More specifically, it focuses on using exosomes, which are tiny particles naturally produced by cells that promote regeneration and deliver therapeutic cargoes, such as protein and nucleic acids, through the body to aid healing. Seeking to leverage off an increase in the use of regenerative stem cell therapies, EX1 is aiming to utilise its exosomes technology within modern medicine to deliver what it says is a safer and more economical solution.
HOLD RECOMMENDATIONS
Gold Road Resources (GOR)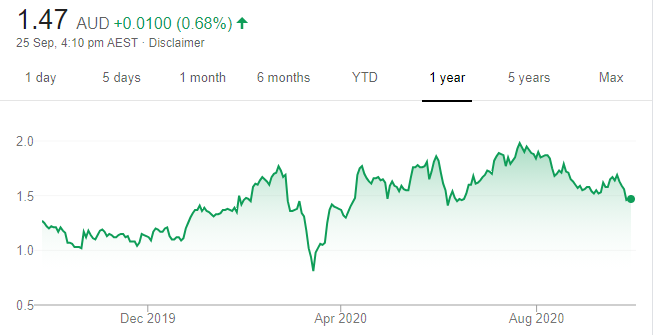 The gold producer's jewel in the crown is the Gruyere project in Western Australia, which now sees the company as cash flow positive and achieving its inaugural half year net profit. The company has exciting exploration activity in the southern project area, and it may be the catalyst for further resource upgrades.
PWR Holdings (PWH)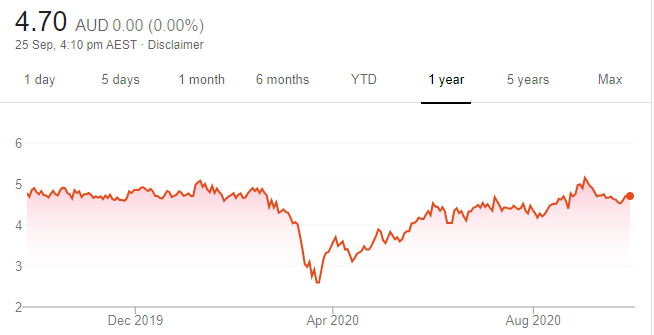 PWH makes cooling systems for high performance vehicles, including NASCAR and Formula 1. PWH has survived a challenging year in a stronger cash position, with no debt. All contracts remain in place. The price has been resilient despite the challenges. We suggest existing investors consider retaining PWH, given the company's continuing investment in research and development and the resumption of racing worldwide.
SELL RECOMMENDATIONS
IOOF Holdings (IFL)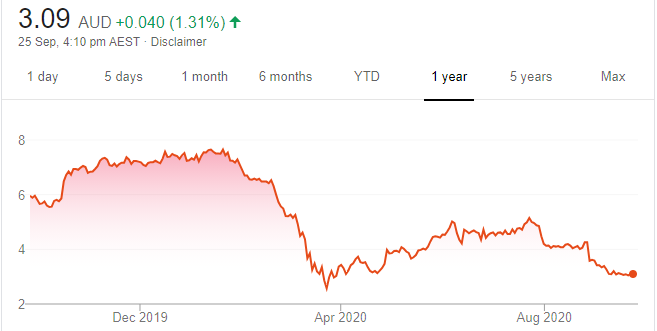 Wealth company IFL continues to acquire businesses at a rapid rate. The latest acquisition is MLC Wealth for $1.4 billion, subject to completion adjustments. National Australia Bank, which is selling the business to IFL, paid $4.5 billion for MLC in 2000. Today, however, we believe it's becoming more difficult for product makers to distribute through their retail arms. We prefer others.
The A2 Milk Company (A2M)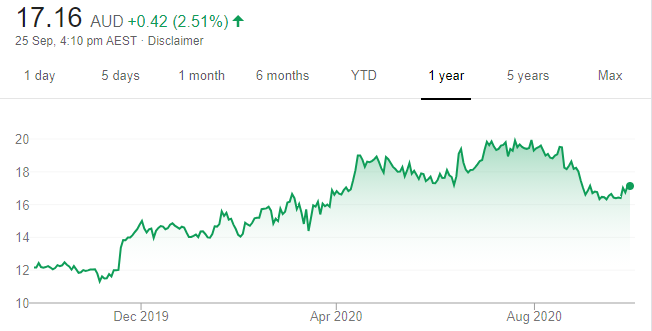 A2M has been a wonderful earner for investors and has proven to be most resilient. However, momentum has turned, with its share price recently falling below its 200 day moving average for the first time this year. Notwithstanding the quality of its products and the resilience of demand, it may be time to lighten holdings and lock in some profits. Be sure to keep this stock on your watch list in case momentum returns.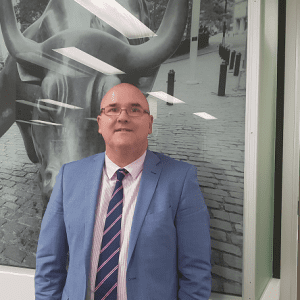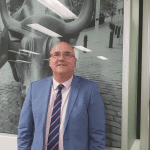 Tony Locantro, Alto Capital
BUY RECOMMENDATIONS
Dampier Gold (DAU)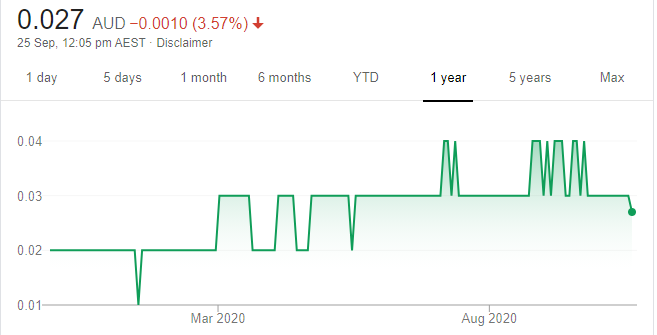 Recent phase 1 drilling results at the Paradigm East prospect revealed significant intercepts from 11 of 12 drill holes. Nine holes returned grades greater than 1 gram of gold per tonne. In our view, the results were encouraging and further drilling has been planned to test for high grade extensions and repeats from this gold system. DAU also has extensive tenements close to Kalgoorlie. A speculative buy. The shares finished at 2.8 cents on September 24.
AdAlta (1AD)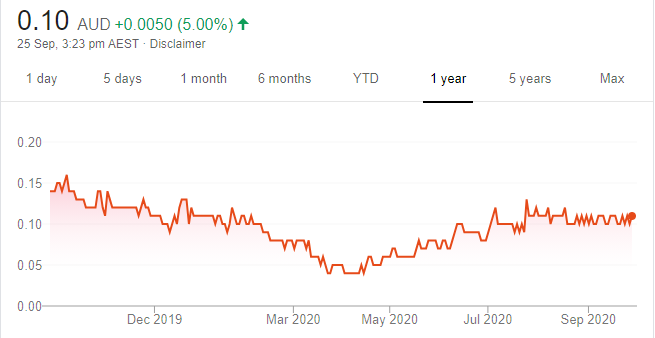 The collaboration with GE Healthcare will progress to stage 4 and represents another growth channel for 1AD. AdAlta is conducting phase 1 clinical trials for its lead i-body candidate AD-214 for treating idiopathic pulmonary fibrosis and other human fibrotic diseases. The company is well funded after raising $8.1 million. In our view, the stock provides speculative upside. The shares closed at 10 cents on September 24.
HOLD RECOMMENDATIONS
PharmAust (PAA)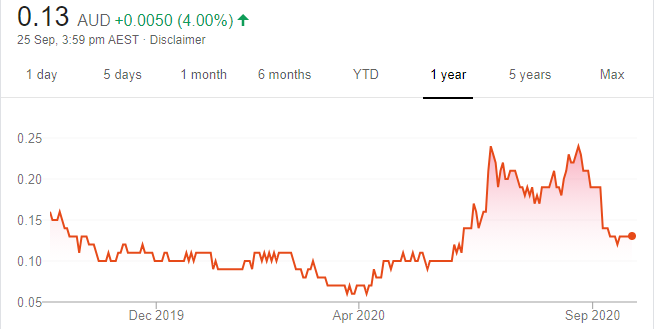 This clinical stage oncology company received funding of $881,000 for a phase 1 human trial examining the effects of monepantel on motor neurone disease. The company's lead anti-cancer drug is monepantel, which has been evaluated in phase 1 clinical trials in human and dogs. PAA is now free to progress monepantel with other pharmaceutical companies after Elanco Animal Health decided not to proceed with an option to develop monepantel for veterinary cancers. The shares finished at 12.5 cents on September 24.
Exopharm (EX1)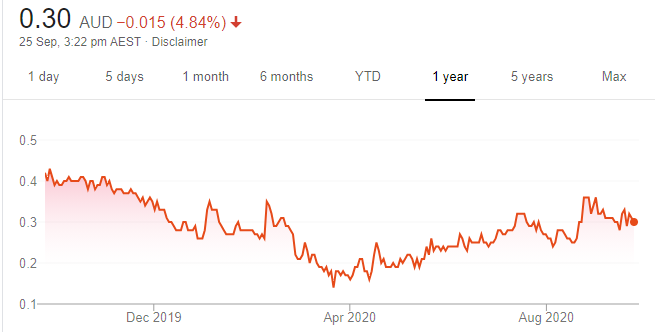 EX1 is a clinical stage regenerative medicine company. The company is developing exosome products as an alternative to stem cell therapies. Exosomes are generating interest in the pharmaceutical industry, as they could potentially become a new class of medicines. A new product Exoria is also a potential revenue stream.
SELL RECOMMENDATIONS
De Grey Mining (DEG)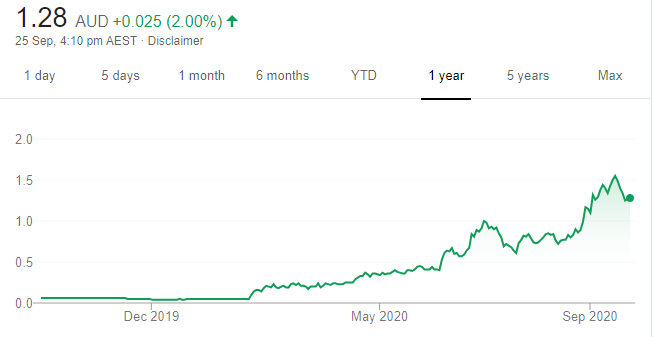 We believe a major new gold discovery at Hemi in Western Australia is one of the most significant in recent times. DEG has raised $100 million at $1.20 a share. While we expect drilling to intensify, so much good news appears to be factored into the share price. Investors may want to consider taking profits.
Domino's Pizza Enterprises (DMP)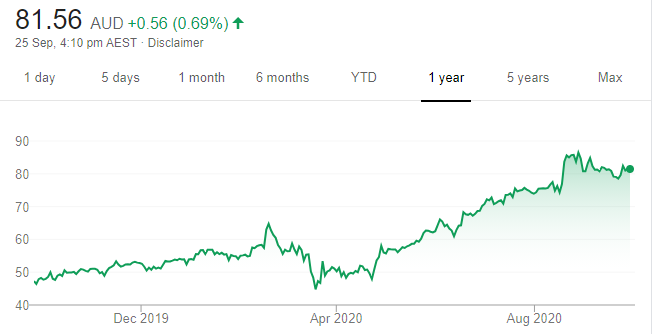 DMP has enjoyed strong growth as COVID-19 restrictions resulted in a fast food delivery boom. Online sales were up 21.4 per cent to $2.36 billion in fiscal year 2020. We believe retaining year-on-year growth in a post COVID-19 world will be challenging given increasing competition from other traditional bricks and mortar food outlets. The shares have fallen from a 52-week high of $87.58 on August 26 to close at $81 on September 24.
The above recommendations are general advice and don't take into account any individual's objectives, financial situation or needs. Investors are advised to seek their own professional advice before investing. Please note that TheBull.com.au simply publishes broker recommendations on this page. The publication of these recommendations does not in any way constitute a recommendation on the part of TheBull.com.au. You should seek professional advice before making any investment decisions.