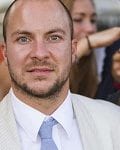 Nathan Lodge, Securities Vault
BUY RECOMMENDATIONS
Spirit Telecom (ST1)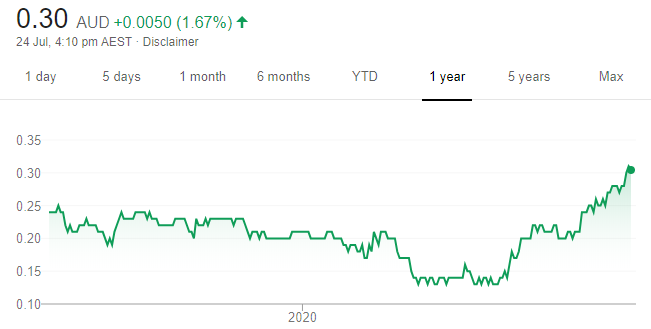 Chart: Share price over the year
The company's Sky-Speed internet service recently went live in the regional town of Morwell. The faster speeds will enable businesses in the region to compete more effectively with city firms. Also, the company has signed a memorandum of understanding to work with OptiComm on the New South Wales GIG state tender opportunity, using ST1's intellectual property and skills with fixed wireless technology. We believe the company offers a bright outlook.
Mach7 Technologies (M7T)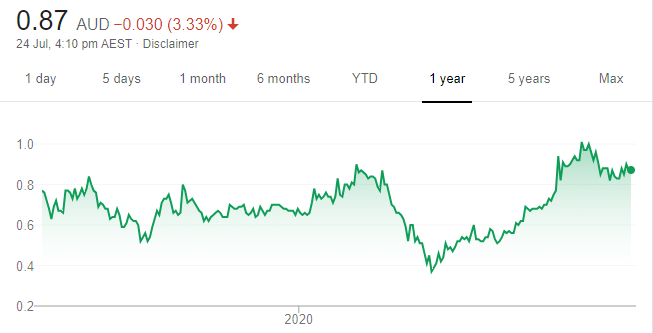 Chart: Share price over the year
The company specialises in medical imaging data management solutions. M7T recently acquired Canadian-based firm Client Outlook for almost $A41million. The acquisition of Client Outlook, a company specialising in enterprise viewing solutions, should provide M7T with synergies, cross selling opportunities and an ability to tender for bigger contracts. We have increased our 12-month price target from $1.10 to $1.29.
HOLD RECOMMENDATIONS
Matador Mining (MZZ)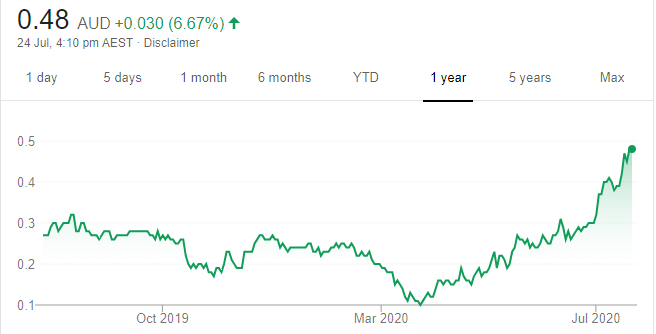 Chart: Share price over the year
The company will start a 12,000 metre drilling campaign at its gold tenement in Newfoundland, Canada. The project currently has a resource of marginally more than a million ounces at 2.2 grams of gold a tonne, with the tenement covering 120 km of strike. The drilling campaign will target a resource extension and also include greenfield exploration. This exploration program is fully funded. Investors may want to consider waiting for results.
Praemium (PPS)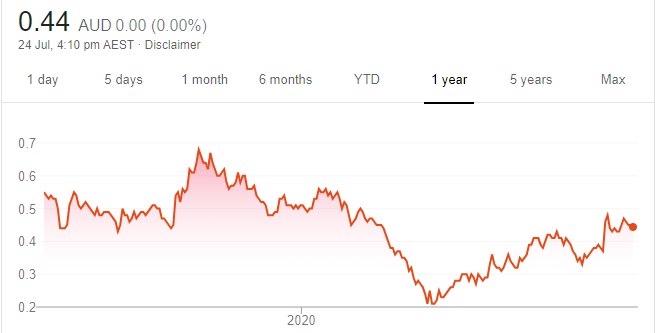 Chart: Share price over the year
This technology platform provider for managed accounts, investment administration and financial planning has made a takeover bid for wealth management business Powerwrap. We believe a takeover would make PPS stronger, as it would boost funds under administration by adding a wrap platform that caters for the high net worth market.
SELL RECOMMENDATIONS
PayGroup (PYG)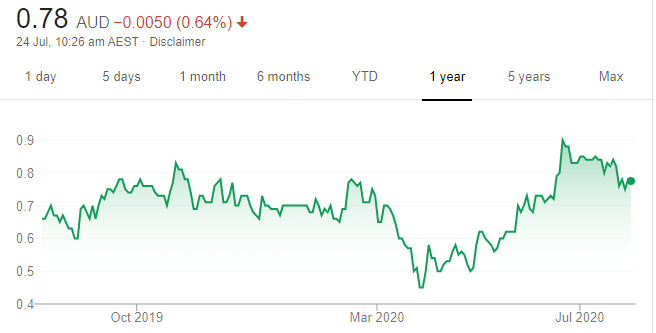 Chart: Share price over the year
This payroll and human capital management solutions provider recently acquired the TalentOz group of companies, which provide cloud-based software with payroll modules for Malaysia and India. PYG paid $1.2 million for the acquisition, which is headquartered in Malaysia. PYG has enjoyed a solid run since its 52 week low of 43.5 cents on March 27. The shares closed at 78 cents on July 23. Investors can consider taking a profit.
Weebit Nano (WBT)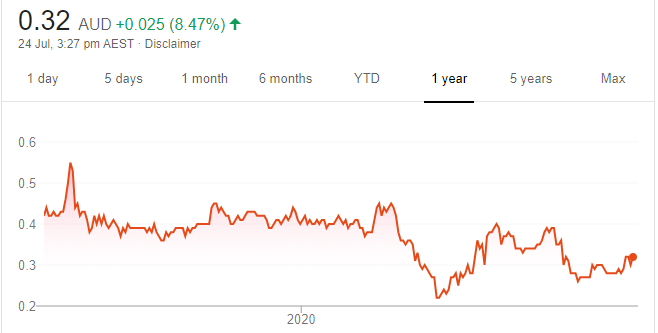 Chart: Share price over the year
WBT is seeking to develop next generation computer memory technology for the global semiconductor industry. It recently undertook a successful capital raising, but developing technology can have long lead times. Technology companies can require investor patience. In today's uncertain environment, we prefer big technology companies with an established track record of generating reliable revenue and consistent earnings.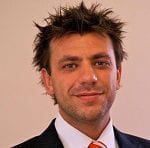 Tony Paterno, Ord Minnett
BUY RECOMMENDATIONS
Tyro Payments (TYR)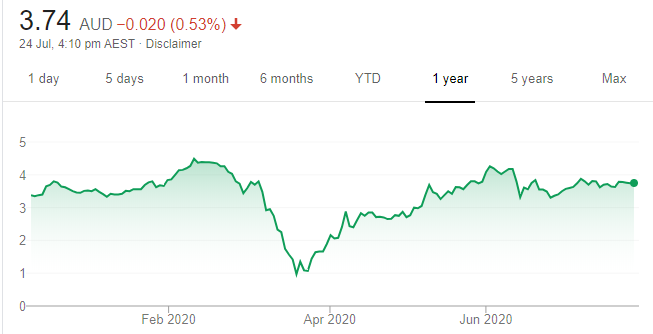 Chart: Share price over the year
Unaudited management accounts for this payment solutions and business banking products provider show transaction value increasing in fiscal year 2021 up until July 17. We like the positive trend in Tyro's comparable numbers. Merchant acquisition activity has recommenced. The shares have been recovering since March 19 when priced at 97 cents. The shares closed at $3.76 on July 23.
REA Group (REA)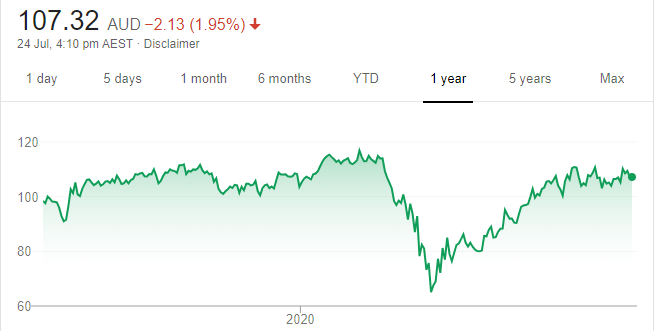 Chart: Share price over the year
REA remains a dominant online platform for residential real estate classifieds. It continues to command substantial pricing power through premium products. The continuing shift from traditional newspaper advertising to online provides REA with a substantial opportunity to grow its share of the real estate advertising market.
HOLD RECOMMENDATIONS
Ansell (ANN)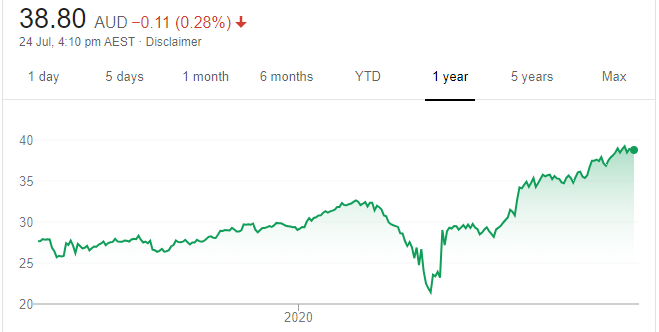 Chart: Share price over the year
Provides health and industrial safety protection solutions across the globe. The healthcare unit has seen stronger demand for its protective equipment as has parts of the industrial segment. There's no sign demand will ease. The share price has continued to perform strongly since its 52 week low of $20.19 on March 23. The shares closed at $38.91 on July 23.
Medibank Private (MPL)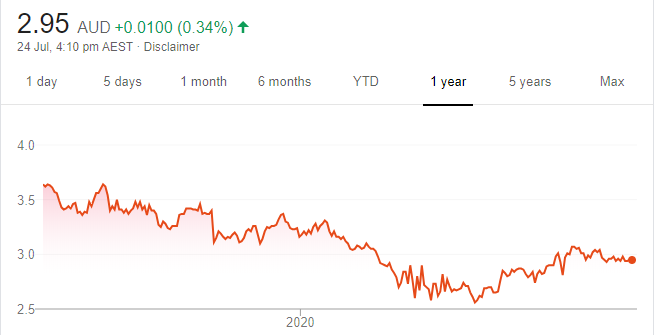 Chart: Share price over the year
Offers exposure to the high growth healthcare sector. This private health insurance company appears to be clawing back market share. In our view, the company is benefiting from a slowdown in elective surgery due to COVID-19, which should provide a buffer to margins in fiscal year 2021 even if claims do rebound.
SELL RECOMMENDATIONS
Treasury Wine Estates (TWE)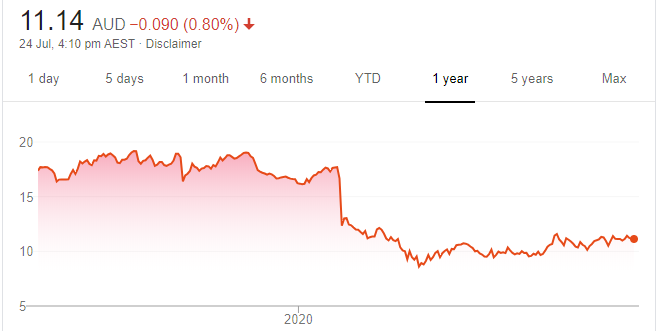 Chart: Share price over the year
The wine glut in the US has weighed on TWE. The COVID-19 pandemic had a significant impact on the company's trading performance across all geographical regions in the second half of 2020. These factors can drive lower earnings estimates and a reduction in valuation support.
Flight Centre Travel Group (FLT)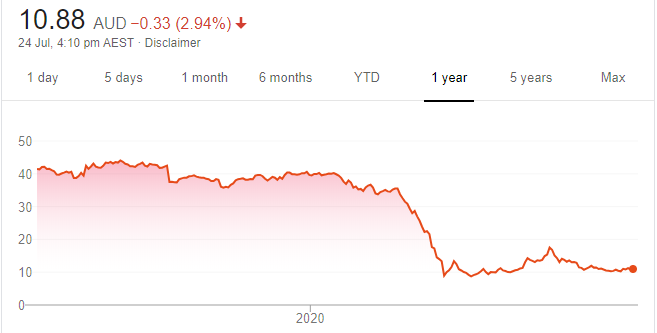 Chart: Share price over the year
Moving forward, we're concerned about operating expenses, reduced revenue and slimmer margins. Corporate travel may never return to pre-Coronavirus levels. In our view, less corporate travel in future is likely to be the new normal level. The shares have fallen from $17.52 on June 9 to close at $11.21 on July 23.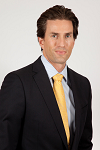 Giuliano Sala Tenna, Bell Potter Securities
BUY RECOMMENDATIONS
Uniti Group (UWL)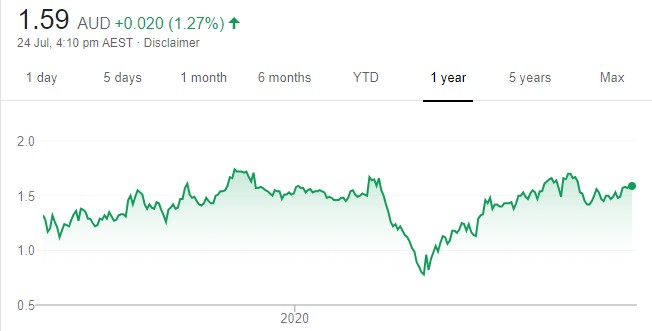 Chart: Share price over the year
This internet and telecommunication services provider is proposing to acquire OptiComm, which would more than double its fixed cable network amid underwriting its long term growth aspirations. In our view, Uniti Group provides faster download speeds at a more competitive price than the NBN. We believe UWL offers reasonable value and is a strong candidate for an upgrade to guidance. Our price target is $2.25. I own shares in UWL. The shares closed at $1.57 on July 23.
Galileo Mining (GAL)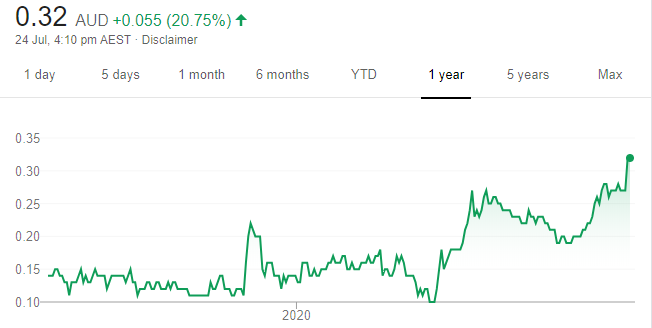 Chart: Share price over the year
GAL is a nickel, copper and cobalt explorer in the Fraser Range and Norseman regions of Western Australia. Drilling programs are set for late July, providing an opportunity for a discovery hole. The company is well funded and has a strong register, in our view. We view GAL as an attractive risk/reward proposition for investors with a higher risk tolerance. A speculative buy. I own shares in GAL.
HOLD RECOMMENDATIONS
Tyro Payments (TYR)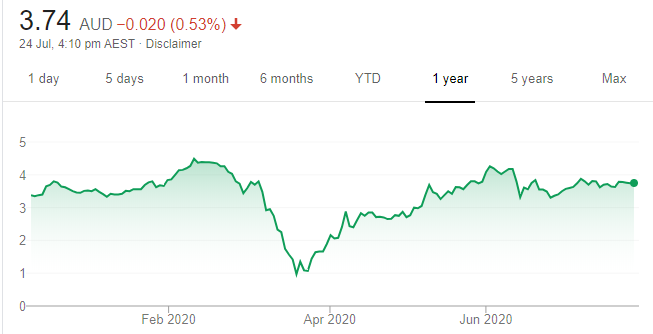 Chart: Share price over the year
Provides payment solutions and business banking products. The company has returned to topline growth. We believe TYR has a superior payments product at a lower price point, providing it with a long runway for growth. We would look to buy more shares for the long term on any weakness below $3.30. I own shares in TYR. The stock closed at $3.76 on July 23.
Sonic Healthcare (SHL)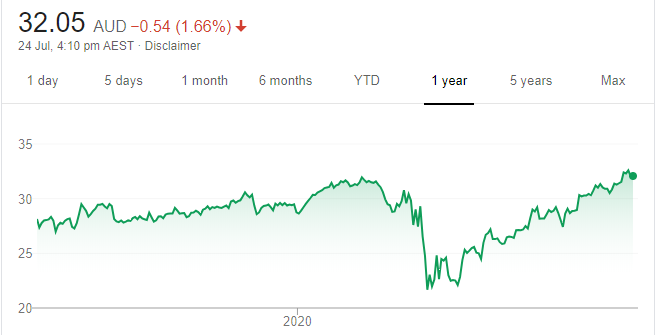 Chart: Share price over the year
Sonic provides medical diagnostic services in Australia, New Zealand, North America and Europe. The company has benefitted from a big increase in COVID-19 related testing, which is offsetting weakness in other parts of the business. The company remains better positioned than many other large cap healthcare counterparts, in our view. I own shares in SHL.
SELL RECOMMENDATIONS
JB Hi-Fi (JBH)
Chart: Share price over the year
This consumer electronics giant is a well managed business that's achieved strong sales metrics. But we're concerned about the second wave of COVID-19 cases in Victoria amid outbreaks in New South Wales. These two states represent combined sales of more than 40 per cent. We believe recent strong sentiment towards domestic retailers is waning, as the Federal Government reduces JobKeeper and JobSeeker payments beyond September.
Lovisa Holdings (LOV)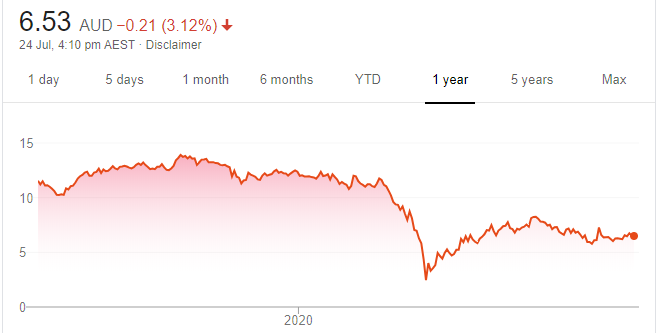 Chart: Share price over the year
Lovisa is a fashion jewellery and accessories retailer. The company relies on a global store rollout strategy to grow earnings, which we believe is challenging in today's COVID-19 environment. Further, big events to show their products have been cancelled due to COVID-19, which we believe presents a headwind for some time.
The above recommendations are general advice and don't take into account any individual's objectives, financial situation or needs. Investors are advised to seek their own professional advice before investing.
Please note that TheBull.com.au simply publishes broker recommendations on this page. The publication of these recommendations does not in any way constitute a recommendation on the part of TheBull.com.au. You should seek professional advice before making any investment decisions.