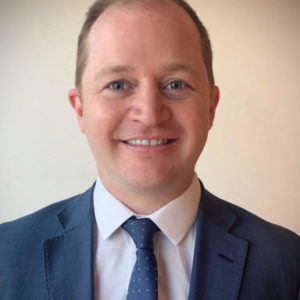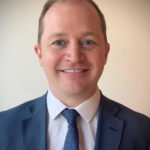 John Anderson, Bell Potter Securities
BUY RECOMMENDATIONS
Brambles (BXB)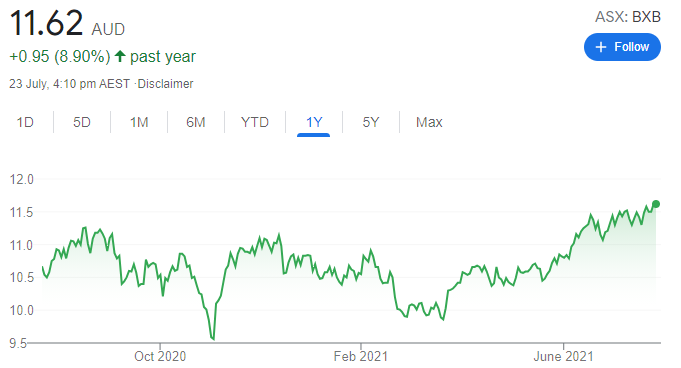 This global logistics supply chain company offers a quality business that operates in more than 60 countries. BXB is a clear market leader in Australia, the US and Europe with market shares of 70 per cent, 55 per cent and 25 per cent respectively. Customers include a broad range of leading global companies across fast moving consumer goods, fresh produce, beverage, retail and manufacturing. We view BXB as one of only a handful of Australian global leaders and, in our view, warrants a core portfolio holding.
DGL Group (DGL)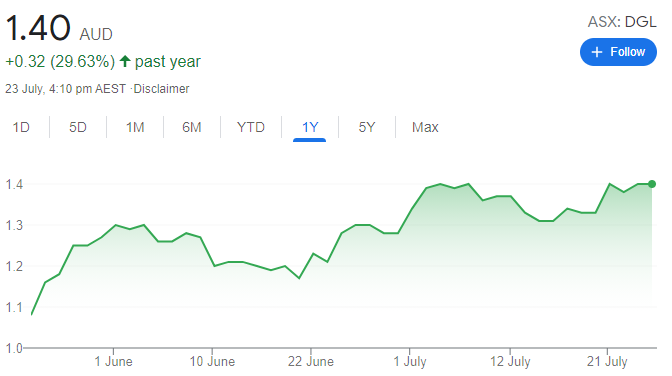 DGL is an emerging, end-to-end chemical logistics company. It provides integrated manufacturing and environmental services to the agricultural, construction, chemical and mining industries. It has a strong investment outlook supported by improving sector demand. Also, a big cross-selling opportunity is underpinned by new heavy vehicle and environmental regulations. DGL is well capitalised after a recent initial public offering and is working on an attractive acquisition pipeline.
HOLD RECOMMENDATIONS
Fortescue Metals Group (FMG)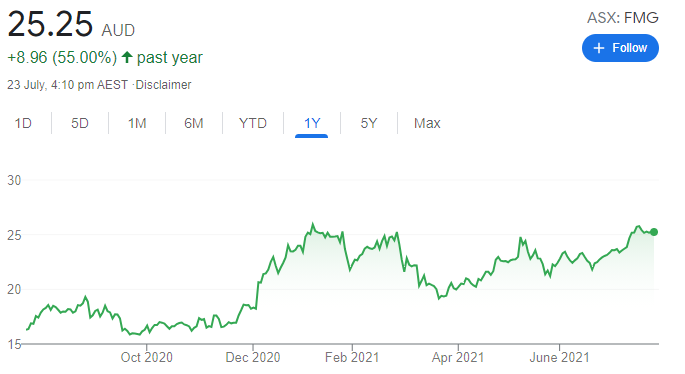 FMG is an independent iron ore producer in the Pilbara region of Western Australia. The company is achieving its targeted production rate of between 175 million to 180 million tonnes per annum after 10 years of development and expansion. While the dividend remains compelling support for its share price, we believe the stock has sufficiently increased to warrant a hold rating.
PWR Holdings (PWH)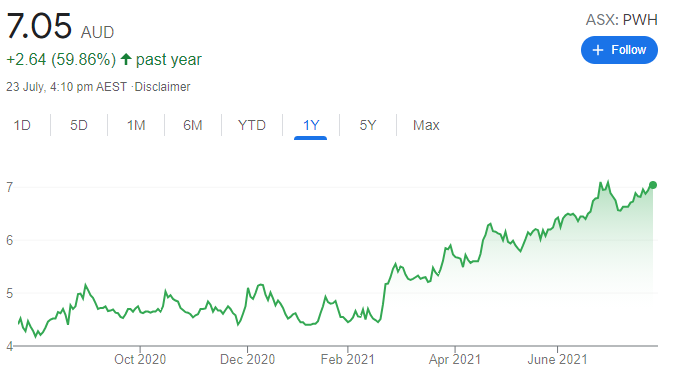 PWR Holdings is a leading provider of customised cooling solutions to the global motorsports and wider automotive industries. It provides radiators, inter-coolers and heat exchangers to Formula 1, NASCAR and Supercars. We remain optimistic the company can continue to grow its earnings while developing its emerging technology division. But we believe the bright outlook is priced in at current levels.
SELL RECOMMENDATIONS
Shopping Centres Australasia Property Group (SCP)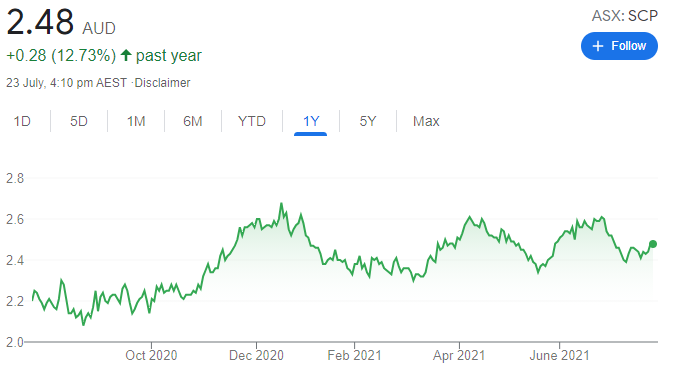 This internally managed real estate investment trust (REIT) owns shopping centres and free standing retail assets across Australia. REIT retail earnings are vulnerable and hard to predict in an environment of lockdowns. We believe the number of people visiting shopping centres will fall in the longer term as a result of a shift to online competition.
Blackmores (BKL)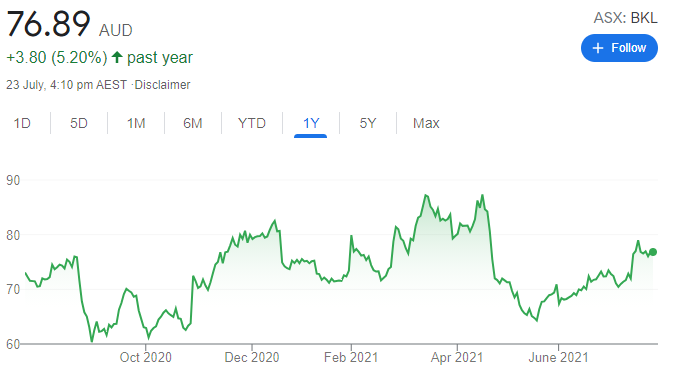 This vitamins and supplements supplier has operations in Australia, New Zealand, China and South East Asia. Overseas sales contribute a significant amount to earnings. We acknowledge that fiscal year 2020 was likely to be a low point in terms of earnings. But we need to see improving top line momentum and successful new product development before we turn bullish on the stock.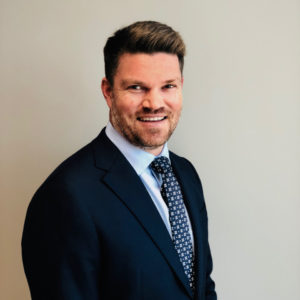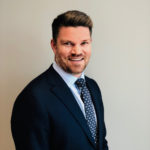 Samuel Crompton, Shaw and Partners
BUY RECOMMENDATIONS
Nitro Software (NTO)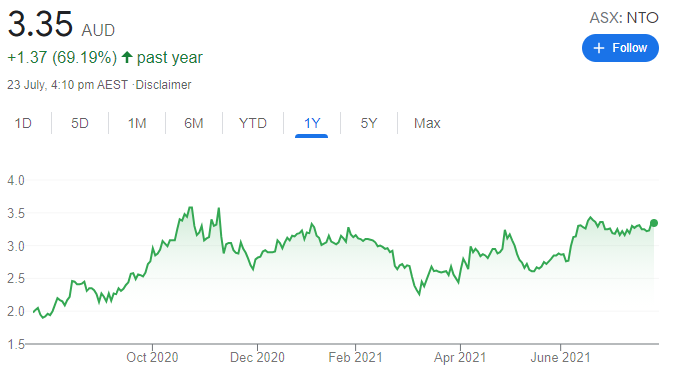 This document productivity software company delivered a strong and encouraging first quarter result in fiscal year 2021. Annual recurring revenue at March 31, 2021 was up 66 per cent on the prior corresponding period. First quarter cash receipts from customers were up 31 per cent compared to last year's first quarter. The company reaffirmed fiscal year 2021 targets. Our valuation is $3.90.
Zip Co (Z1P)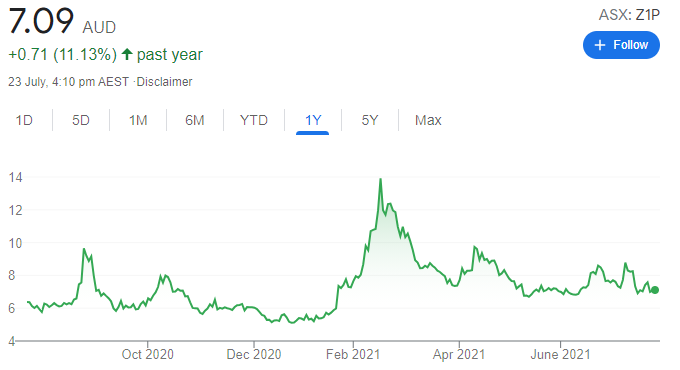 This buy now, pay later company delivered record group revenue of $129.9 million in the fourth quarter of fiscal year 2021. The company reported an increase in customers to 7.3 million. Merchants on the platform increased to 51,300. We see further upside, as the share price is significantly undervalued, in our opinion.
HOLD RECOMMENDATIONS
Iress (IRE)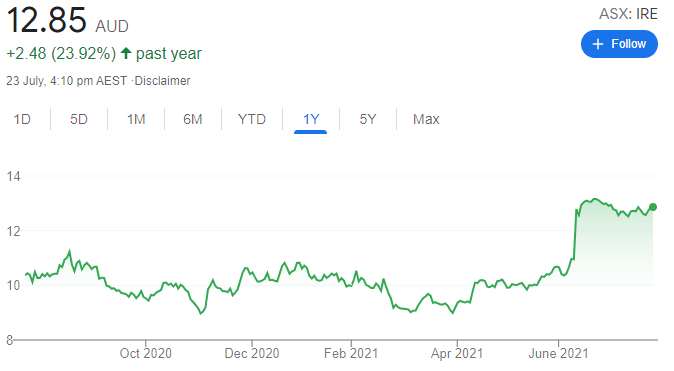 This technology company provides software to the financial services industry. The company's fiscal year 2020 result was marginally ahead of re-instated guidance. The board recently re-affirmed fiscal year 2021 guidance. It expects segment profit growth of between 7 per cent and 10 per cent in constant currency on the prior year. Our current forecast is in line with guidance.
Rio Tinto (RIO)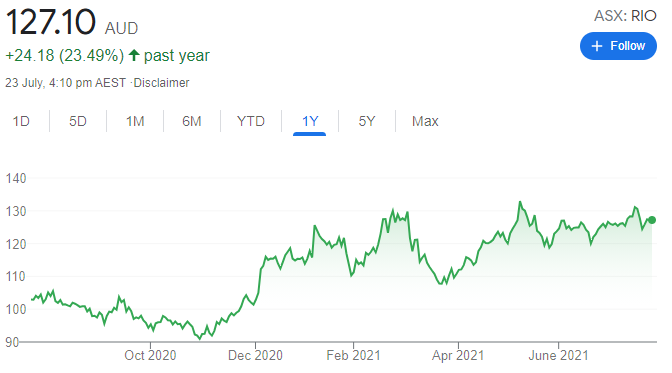 In our view, the mining giant posted disappointing production and sales results in the second quarter of fiscal year 2021. Pilbara iron ore production fell 9 per cent on last year's corresponding period. Shipments were down 12 per cent. The company faces challenges meeting stretched targets in the second half of 2021. However, the buoyant iron ore price remains a key driver in the short and long term.
SELL RECOMMENDATIONS
McPherson's (MCP)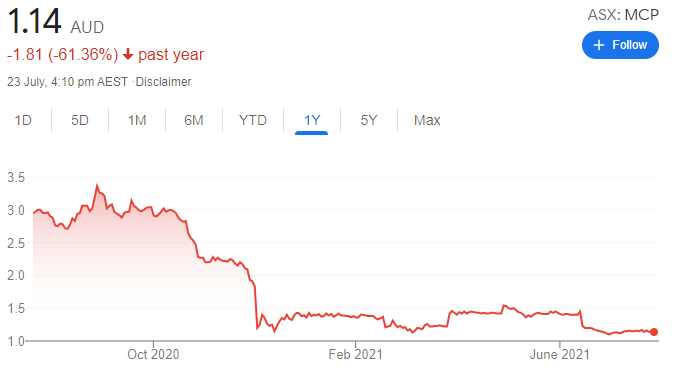 Arrotex Australia has withdrawn its indicative takeover proposal to acquire McPherson's at $1.60 a share. The parties agreed to cease due diligence. MCP's shares have fallen significantly since the takeover proposal was withdrawn in June. Shares in McPherson's, a health and beauty products supplier, closed at $1.135 on July 22. We retain a sell recommendation.
Nickel Mines (NIC)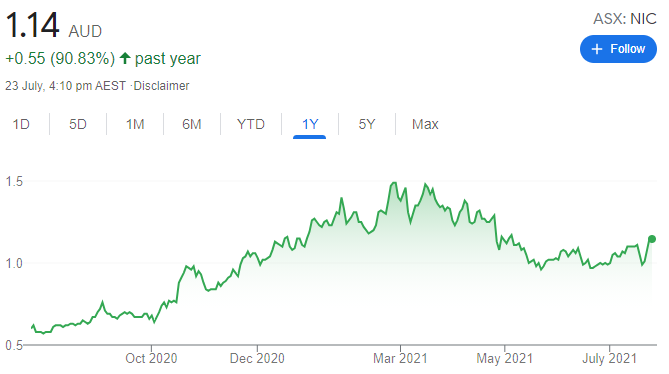 The company enjoys a strong growth profile. But, in our view, NIC posted a disappointing March quarter result. We believe the market hasn't fully digested the result. We're concerned that increases in nickel pig iron prices will impact nickel demand for use in electric vehicles. The share price has continued to struggle since February. We retain a sell recommendation.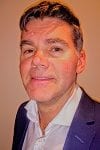 Peter Moran, Wilsons
BUY RECOMMENDATIONS
Plenti Group (PLT)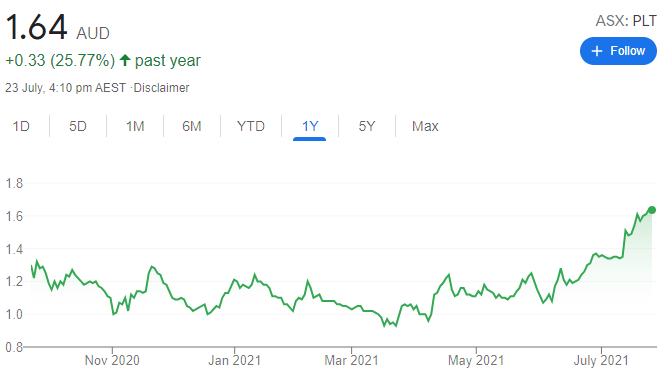 This online lender recently announced June quarter loan growth of more than 260 per cent on the prior corresponding period to $216.4 million. Importantly, credit losses remain low. The company expects strong loan growth to continue in its automotive, renewable energy and personal lending divisions. We expect the business to become profitable by the middle of 2022. We hold an overweight rating.
Collins Foods (CKF)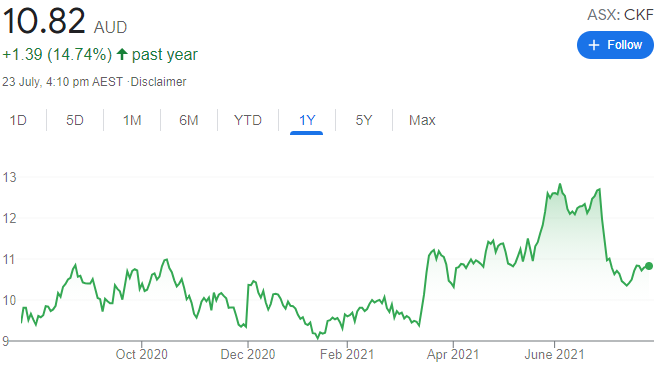 CKF reported strong full year profit results for the year ending on May 2, 2021. The result was driven by its core business, KFC Australia, which continues to benefit from successful brand positioning. KFC Europe and Taco Bell continue to offer potentially significant growth opportunities. We hold an overweight rating.
HOLD RECOMMENDATIONS
Pinnacle Investment Management Group (PNI)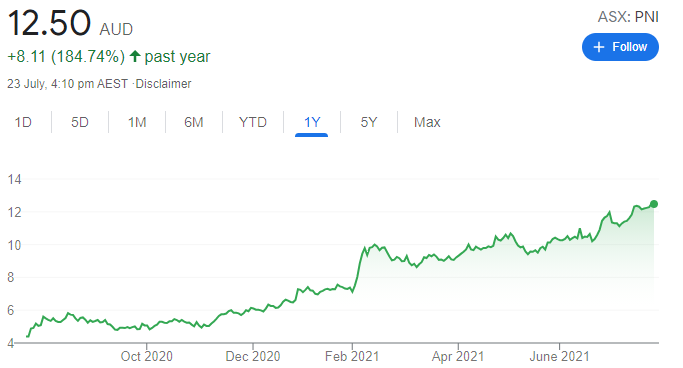 This investment manager has benefited from its exposure to a diversified range of high quality affiliate managers. However, the share price has almost tripled in the past year to July 22, 2021, and was recently trading on a price/earnings multiple of around 30 times. The company looks appropriately valued and we hold a market weight rating.
Costa Group Holdings (CGC)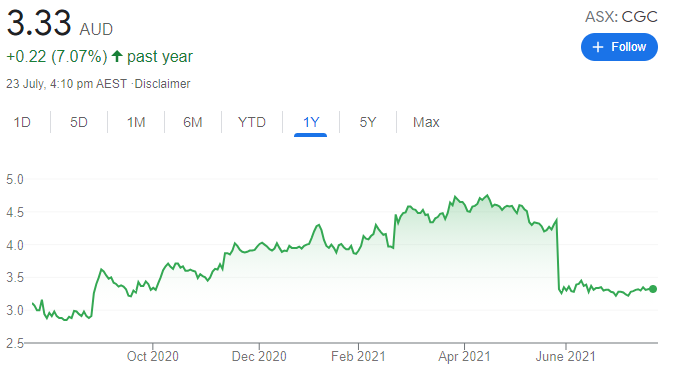 This horticultural company recently announced the acquisition of a large citrus and grape orchard in central Queensland for $219 million. The acquisition, funded by a capital raising, is a good addition, as we expect it will lift earnings per share by about 10 per cent amid generating attractive margins. The shares are trading around our valuation, so we hold a market weight recommendation.
SELL RECOMMENDATIONS
Elders (ELD)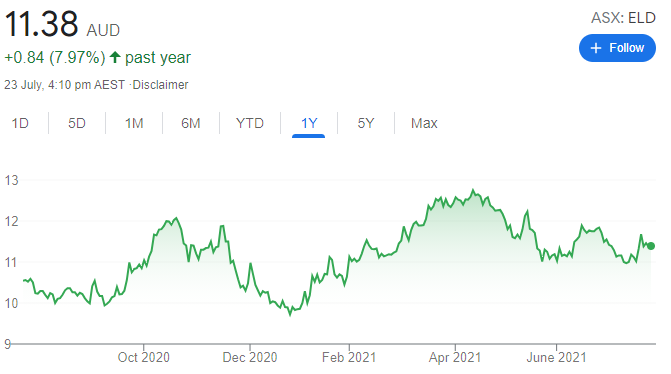 The share price of this agribusiness has benefited from favourable wet weather conditions in the Australian agricultural sector. However, agriculture is cyclical, and it's overly optimistic to assume that existing conditions will remain for an extended period. In our view, the share price doesn't appear to factor in an appropriate level of risk. We hold an underweight rating.
Nanosonics (NAN)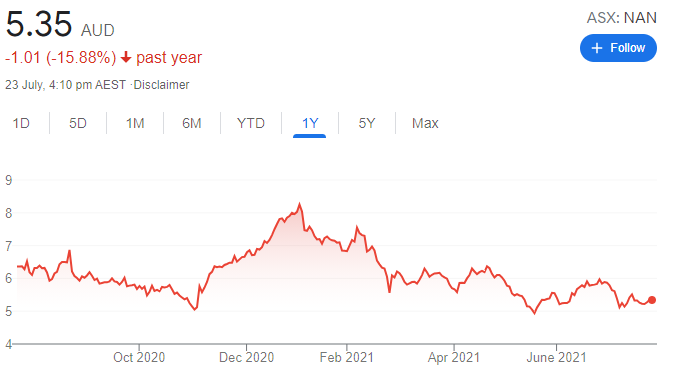 This company specialises in preventing infection. NAN recently announced the release of AuditPro, a scanning device with software to help manage medical instrument disinfection. It's expected that a substantial new product will be released at some point in the future. However, in our view, the shares looks expensive at current prices. The shares were trading at $5.255 on July 22. We retain an underweight recommendation.
The above recommendations are general advice and don't take into account any individual's objectives, financial situation or needs. Investors are advised to seek their own professional advice before investing. Please note that TheBull.com.au simply publishes broker recommendations on this page. The publication of these recommendations does not in any way constitute a recommendation on the part of TheBull.com.au. You should seek professional advice before making any investment decisions.