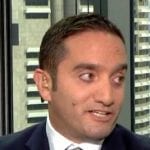 John Athanasiou, Red Leaf Securities
BUY RECOMMENDATIONS
MyDeal.com.au (MYD)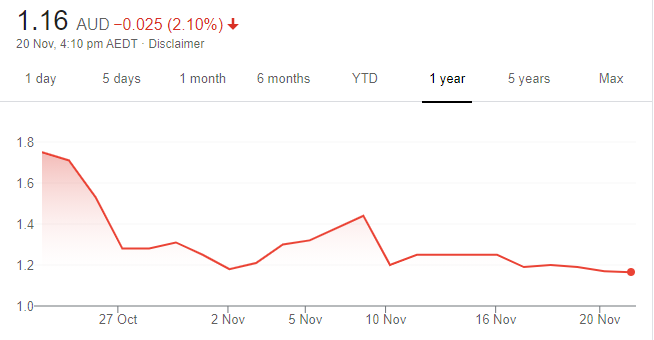 Approaching Christmas, we expect online retailers to surprise on the upside given the continuing trend towards online shopping and historically high savings levels. Recently listed MYD is our preferred choice in the sector, as we believe it remains relatively undiscovered by investors, which usually equates to greater potential upside. Company directors buying stock on the market is also encouraging.
Tabcorp Holdings (TAH)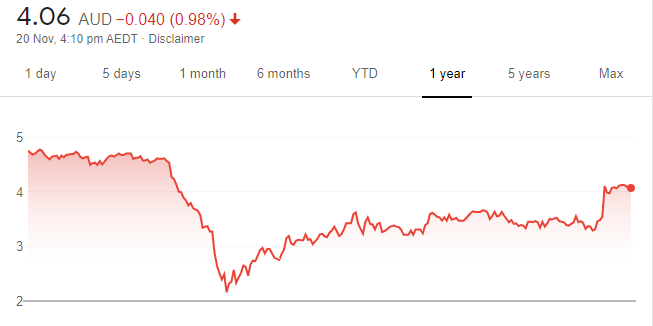 Shares in this gambling company recently spiked on takeover rumours. The company responded in early November, saying it wasn't aware of, and had not received any proposal in relation to the company or its businesses. As it stands now, TAH offers upside as punters continue their shift towards digital betting, while returning to clubs and hotels in bigger numbers. Existing punters will retain their TAB app.
HOLD RECOMMENDATIONS
Nine Entertainment Co. Holdings (NEC)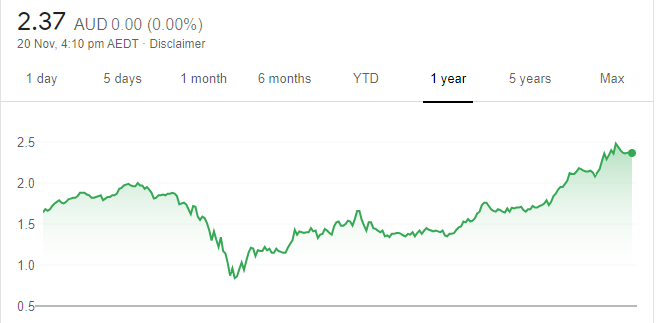 The media giant recently announced its streaming company Stan will launch Stan Sports, a live and on demand sports package. The market reacted well to Stan's entry into sports streaming, but we'll have to wait and assess whether it's paid too much for rugby and tennis broadcasting rights. Best to hold and examine if the move into sports pays off.
Telstra Corporation (TLS)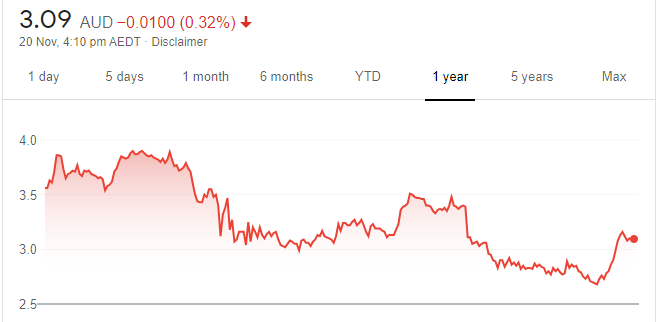 In its latest investor briefing, the telecommunications giant revealed its plan to restructure into three separate businesses. In our view, this could simplify the potential sale of its infrastructure assets. Investors reacted positively to the announcement. Existing shareholders should consider holding their position to see if a sale eventuates.
SELL RECOMMENDATIONS
Unibail-Rodamco-Westfield (URW)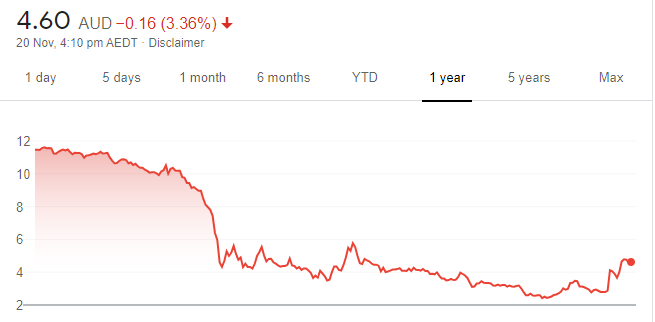 Owns numerous shopping centres across Europe and the US. The share price soared on news of a potential COVID-19 vaccine and a decision by shareholders to reject a capital raising. Regardless of these positive developments, we believe the initial market excitement was overdone. In our view, the economics of retail and commercial office real estate have altered to the downside for the foreseeable future even if a vaccine is successful.
Virgin Money UK PLC (VUK)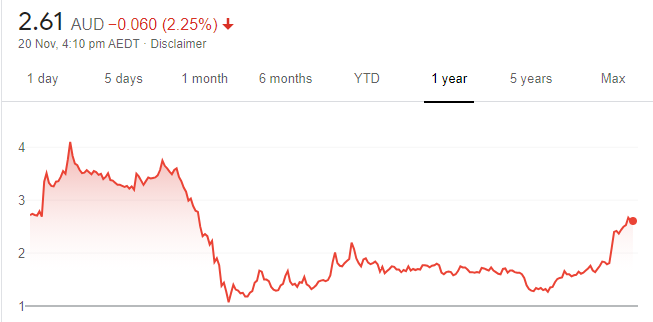 The share price of this UK financial institution has risen from $1.32 on October 1 to finish at $2.67 on November 19. Our concern is the impact from another lockdown in England. The company is operating in a challenging market that's squeezing its net margins. Until the pandemic is brought under control, we would consider looking elsewhere.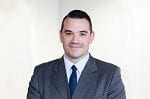 Chris Conway, Marcus Today
BUY RECOMMENDATIONS
BlueScope Steel (BSL)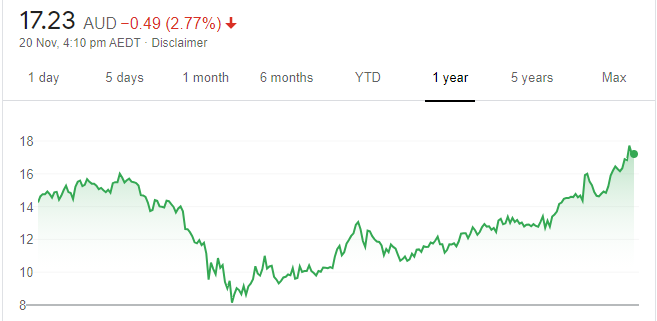 The steelmaker expects underlying earnings before interest and tax of $340 million in the first half of fiscal 2021. This was up significantly on prior expectations and it led to a higher stock re-rating from analysts and brokers. The guidance implies a 30 per cent increase on the second half of fiscal year 2020. Demand has been driven by fiscal stimulus in Australia, a recovery in the US automotive industry and strong activity in Asia. Increased guidance demonstrates the quality of the business and the company's geographical diversification.
Netwealth Group (NWL)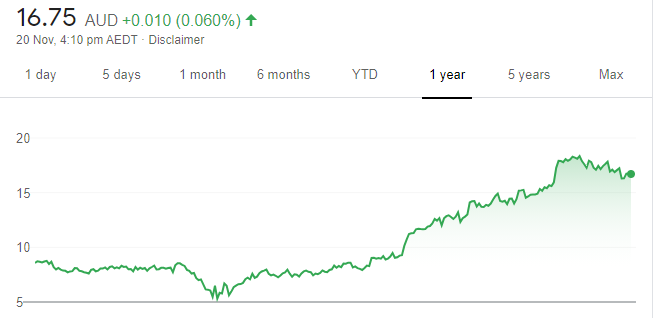 This financial services company reported net inflows of $1.9 billion for the September quarter, bringing total funds under administration up to $34 billion. The company is confident of meeting net inflow guidance of $8 billion for fiscal year 2021. Flows continue to meet or beat most expectations and this should be enough to overcome margin pressure in a highly competitive space.
HOLD RECOMMENDATIONS
Sims Limited (SGM)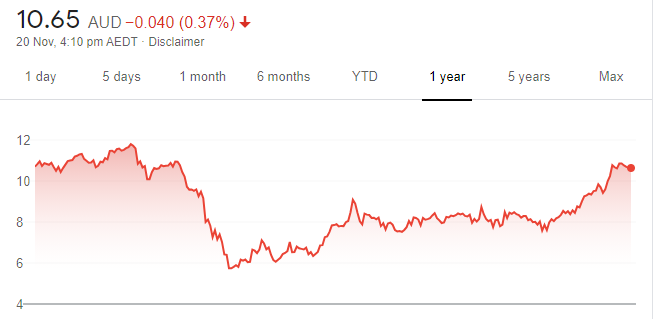 Scrap steel prices in Turkey and Taiwan have risen significantly since their March lows. US scrap prices were recently in line with March levels. China is closer to resuming high grade scrap imports than previously anticipated. A move is to address scrap shortages in China and to mitigate high iron ore prices. We believe there is likely upside risk to consensus fiscal year 2021 earnings estimates, as a global economic recovery should further support scrap prices and the SGM share price.
Qantas Airways (QAN)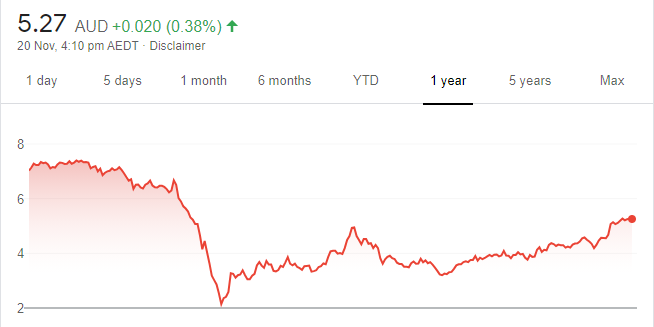 The stock soared on pharmaceutical company Pfizer's announcement that its vaccine candidate is 90 per cent effective in preventing COVID-19. QAN is a much leaner company prior to the pandemic, which puts it in an ideal position to take advantage of what is likely to be a surge in travel demand if a vaccine is approved and rolled out around the globe.
SELL RECOMMENDATIONS
Kogan.com (KGN)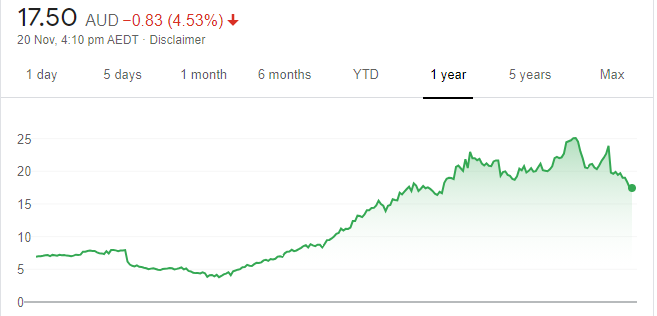 The online retailer has benefited from COVID-19 forcing bricks and mortar shops to close and from more people working at home. KGN will continue to benefit from attracting new customers, but, in our view, won't be able to sustain the high levels of sales growth as life returns to normal. The stock has soared this calendar year, so investors can consider taking a profit.
Treasury Wine Estates (TWE)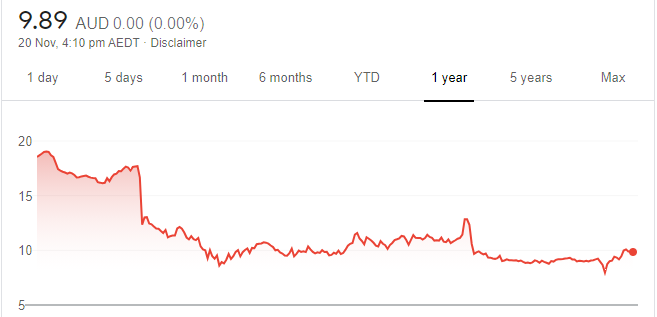 Some investors may argue the stock appears attractive from a valuation perspective. But trade tensions and a shift to boutique wines can't be ignored. In August, China's Ministry of Commerce announced it had begun an anti-dumping investigation into wine imports from Australia. In the absence of any evidence, wine volumes are still likely to be held up while the Chinese investigate. A potential Chinese tariff on imports would also hurt.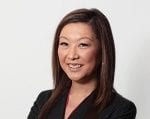 Julia Lee, Burman Invest
BUY RECOMMENDATIONS
Fletcher Building (FBU)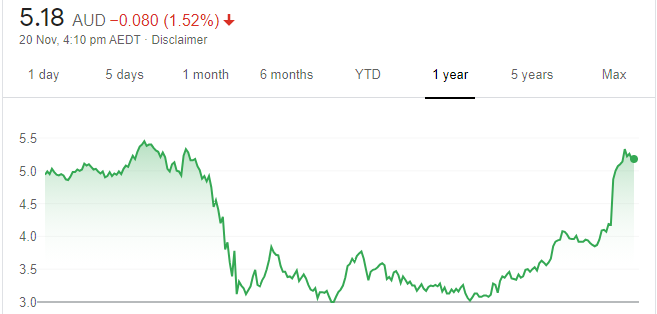 This building products maker was impacted by COVID-19 in March and April. The building cycle is recovering faster than expected. Given the low interest rate environment and a visible earnings recovery, I expect the stock to perform well during the next six to 12 months.
GrainCorp (GNC)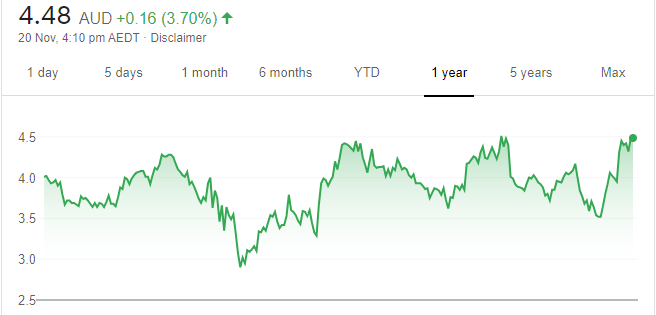 GNC provides storage, logistics and services to the east coast grain industry. The outlook for crops is positive following rain. Importantly, crop volumes are significantly above the longer term average and Australian prices appear to be doing well compared to global benchmarks. In my view, the company outlook is bright in 2021. The shares have been trending up during November to close at $4.32 on November 19.
HOLD RECOMMENDATIONS
Xero (XRO)
Revenue in 2020 has been resilient for this accounting subscription company. However, I see limited scope for subscription price rises in the near future following past increases. That means subscriber growth is most important. In my view, subscriber growth numbers are weaker than expected. That's a concern and something to watch. Xero is a hold at these levels.
Charter Hall Long Wale REIT (CLW)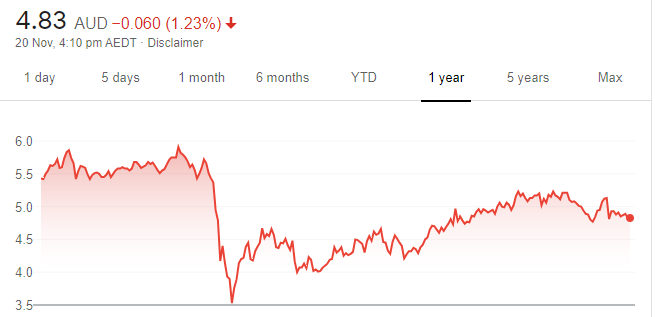 This real estate investment trust provides an attractive yield in a zero yield world. It's been a stable landlord during COVID-19, with rent collections higher compared to peers. Its asset values have been rising during the past year. This is a stable cash cow. While attractive in a low interest rate environment, I believe capital upside is limited.
SELL RECOMMENDATIONS
Fortescue Metals Group (FMG)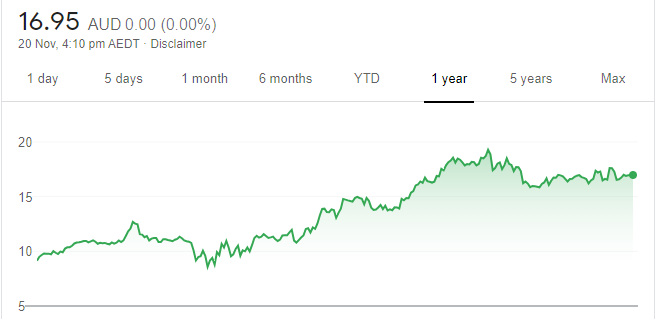 In my opinion, this iron ore producer appears over valued. I expect the dividend and its fully franked yield to provide support. But there's a risk iron ore prices will fall as COVID-19 is brought under control. As iron ore prices may have peaked, investors may want to consider taking some money off the table.
St Barbara (SBM)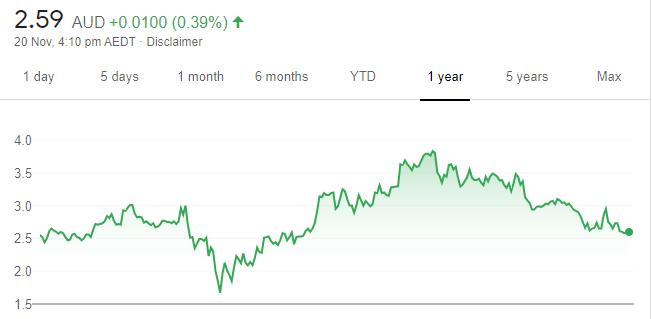 While a strategic update is due in December, I find it difficult to be positive about this gold producer following the latest quarterly report. In my view, a fall in production and a rise in production costs is a bleak combination for a gold miner.
The above recommendations are general advice and don't take into account any individual's objectives, financial situation or needs. Investors are advised to seek their own professional advice before investing. Please note that TheBull.com.au simply publishes broker recommendations on this page. The publication of these recommendations does not in any way constitute a recommendation on the part of TheBull.com.au. You should seek professional advice before making any investment decisions.