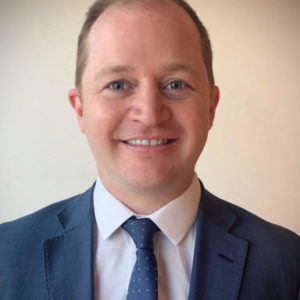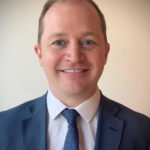 John Anderson, Bell Potter Securities
BUY RECOMMENDATIONS
Telstra (TLS)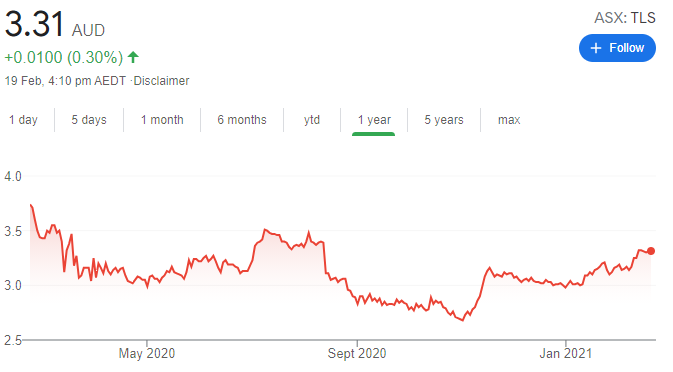 Telstra holds market-leading shares across all vital telecommunication segments and is likely to retain these positions in the future. While the telecommunications space is fiercely competitive, Telstra has a significant competitive advantage via its extensive mobile and wireless networks. Decommissioning the copper network reduces capital intensity within the business. Telstra can redirect capital to the higher growth mobile segments.
Premier Investments (PMV)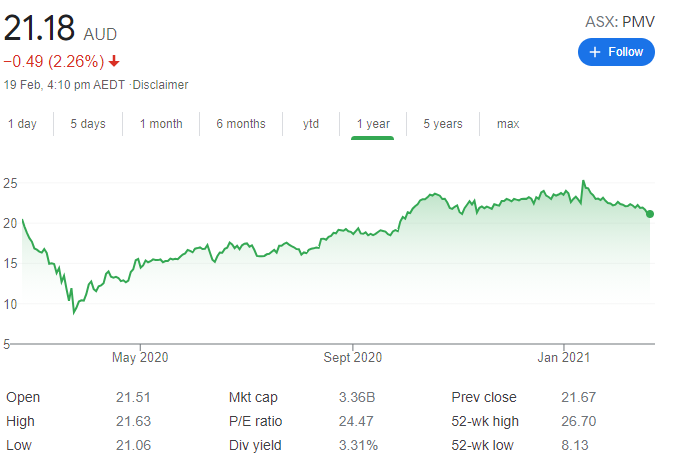 The Smiggle retail brand offers top customer value, and there is significant upside if it's successfully established in new markets across Europe and North America. Owning brands enables Premier to control product placement and pricing to offset discounting from online competitors. Via an integrated retail platform, PMV can add more brands to drive greater asset diversity. A strong balance sheet provides potential funding to acquire distressed brands.
HOLD RECOMMENDATIONS
ASX Limited (ASX)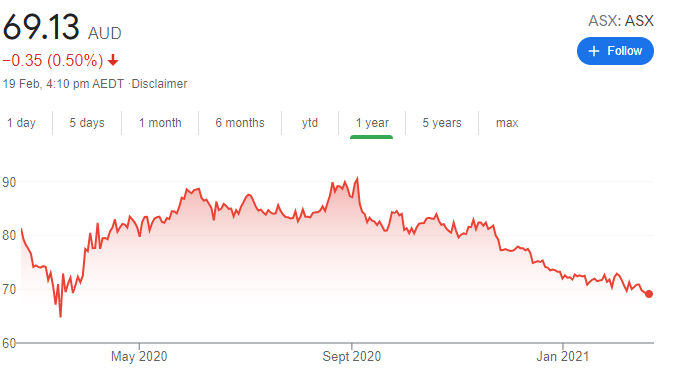 Long term earnings growth is underpinned by stock exchanges increasing in value. As the dominant markets operator, we expect the ASX to sustain a competitive advantage that should protect EBIT margins of about 70 per cent over the next decade. The ASX is financially robust, offers a good balance sheet and strong cash flows amid tight cost controls.
Goodman Group (GMG)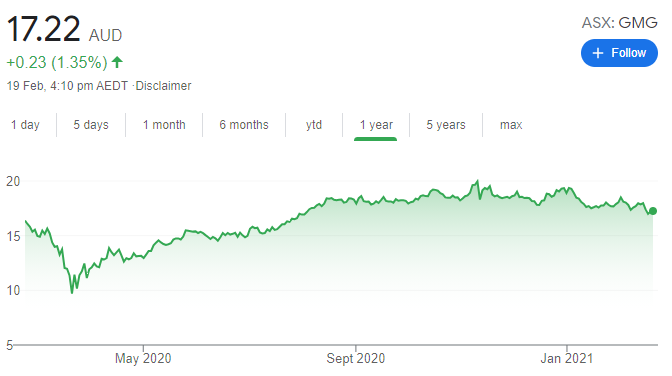 Goodman owns, develops and manages industrial real estate, including warehouses and logistics facilities. Low interest rates could continue to attract investors to industrial property given the yield spread above bonds. New fund inflows would add to Goodman Group's fee revenue. Although it's not risk-free, funds management vehicles bestow annuity-like characteristics to revenue.
SELL RECOMMENDATIONS
Wesfarmers (WES)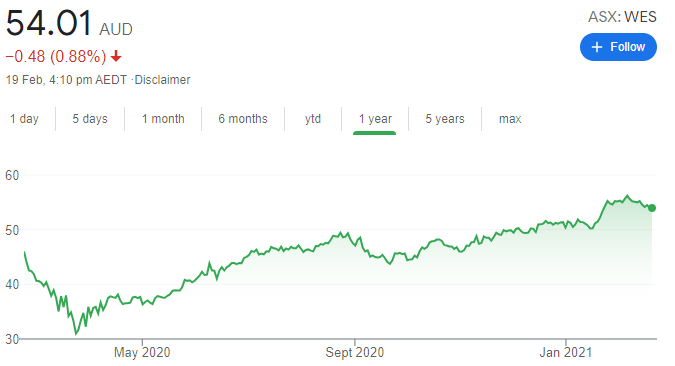 Retailing businesses are cyclical. In our view, the future performance of the Australian economy and consumer spending levels remain unclear in the short term. The company's department stores face intense online competition from international apparel retailers and Amazon. The shares have performed strongly in the past six months, so investors may want to consider taking a profit.
Dexus (DXS)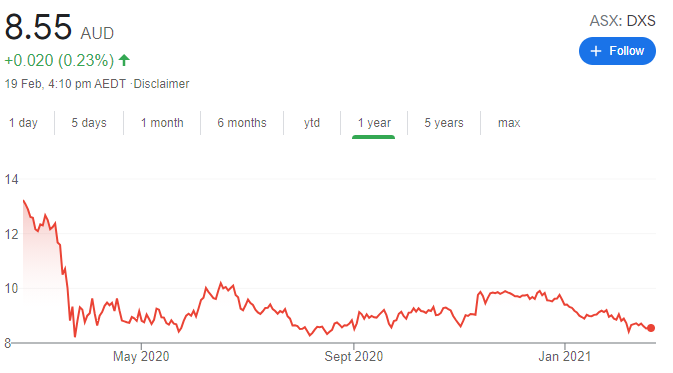 The real estate group owns and manages office and industrial properties. More people working from home is putting downward pressure on office rents. In our view, the impact from COVID-19 is likely to result in more vacant office space. Better growth opportunities exist elsewhere, in our view.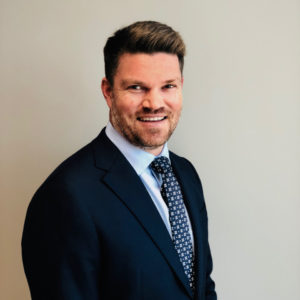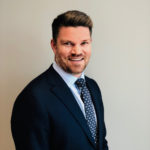 Samuel Crompton, Shaw and Partners
BUY RECOMMENDATIONS
Class Limited (CL1)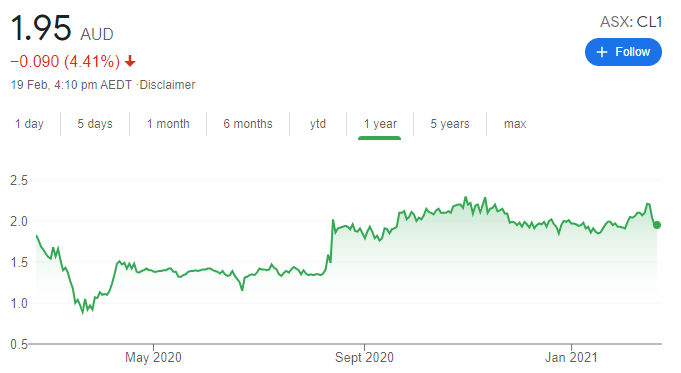 CL1 develops cloud-based administration software and provides it to self managed super funds and other investment entities. CL1 is successfully executing on its strategy. The ReckonDocs acquisition is a good fit and the company expects it to be earnings accretive in fiscal year 2022. The company is successfully integrating prior acquisitions.
Amaero International (3DA)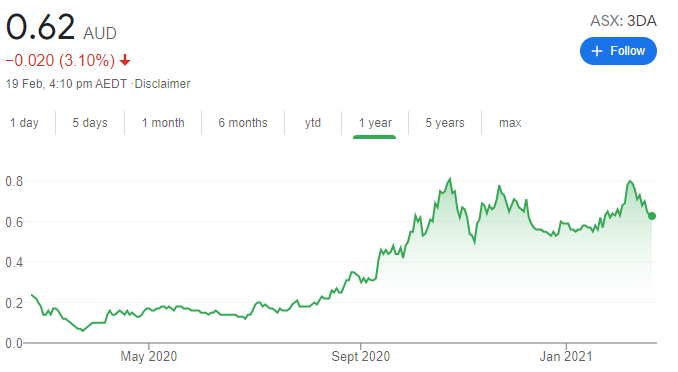 The company makes large format, complex components in metal with laser-based additive manufacturing processes for the defence, aerospace and automotive sectors. In its latest quarterly activities report, 3DA announced it had accepted a purchase order from Raytheon Intelligence and Space. Amaero and Raytheon will collaborate on developing additive manufactured components in new materials. Recent deals paint a bright outlook.
HOLD RECOMMENDATIONS
Altium (ALU)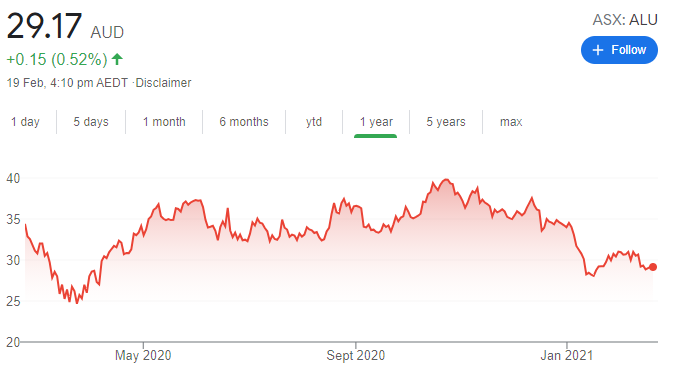 Develops and sells computer software for the design of printed circuit boards and other electronic products. In our view, ALU delivered a softer than expected 2021 half year result, with challenging macro conditions impacting licence sales. ALU's long term goal of transforming the industry through market dominance is appealing, but we continue to remain cautious on the timing of a COVID-19 recovery, which keeps us on the sidelines for now.
Beach Energy (BPT)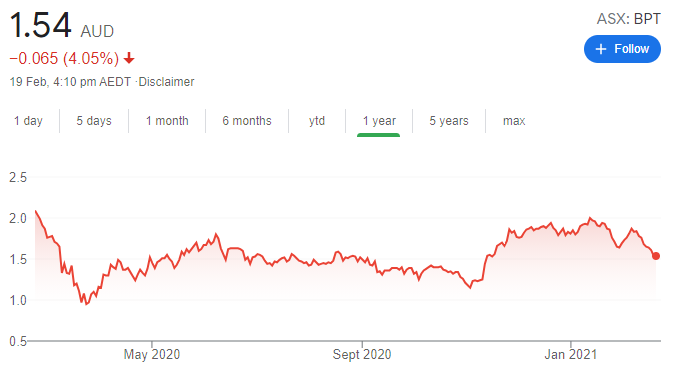 Produces oil and gas in five basins across Australia and New Zealand, and is a key supplier of gas to Australia's east coast. We recently downgraded our recommendation on Beach Energy to neutral. In our view, there are no material catalysts on the horizon, and the stock has lost positive momentum. Investors should keep on top of the news flow for any developments.
SELL RECOMMENDATIONS
Oil Search (OSH)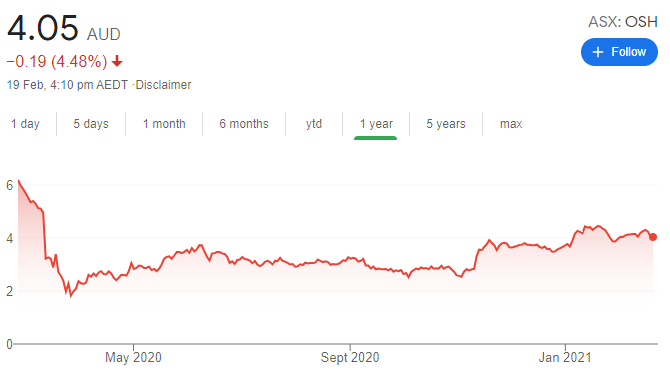 This oil and gas producer operates in Papua New Guinea and has a 29 per cent interest in the ExxonMobil operated PNG LNG project. In our view, Oil Search is trading ahead of valuation support, and 30 per cent of our valuation relates to growth assets in jurisdictions with material sovereign risk. Also, gearing increased from 28 per cent to 30 per cent in the second half of 2020. This is prior to a significant capital expenditure ramp-up to execute the company's growth ambitions.
ASX Limited (ASX)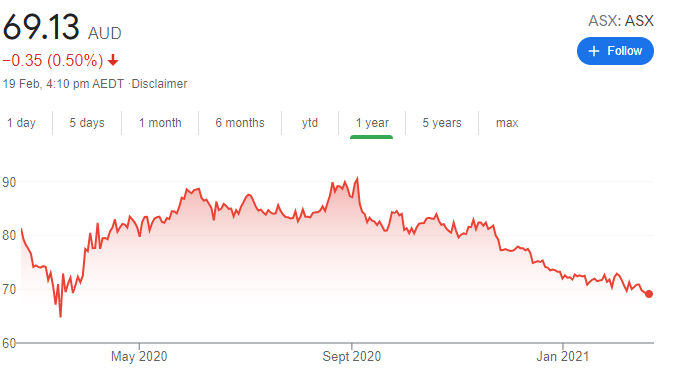 The company's revenue is growing. However, costs are also increasing as the company spends on technology. We expect this dynamic to continue as heightened trading activity ultimately moderates. Other possible headwinds moving forward include potentially declining futures volumes. We expect lower net interest income on derivative balances. Recently trading on a lofty price/earnings multiple of about 34 times, we suggest there is better value elsewhere.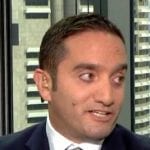 John Athanasiou, Red Leaf Securities
BUY RECOMMENDATIONS
Humm Group (HUM)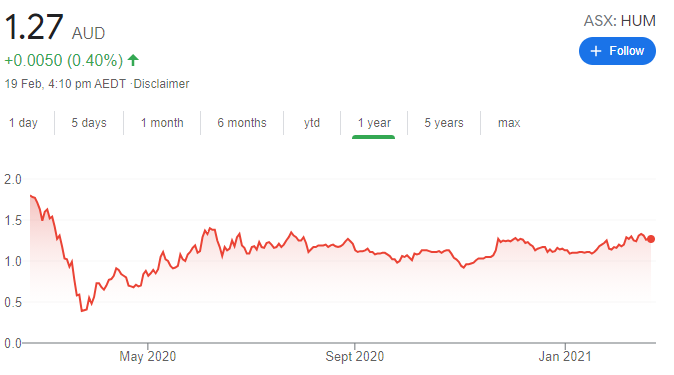 This buy now, pay later company was formerly known as FlexiGroup. Given it hasn't attracted the same levels of attention as its more popular peers Afterpay (APT) and Zip Co (Z1P), we believe HUM's global and domestic growth potential has been underestimated by investors. The company could be possibly re-rated if it reports a good result and a bright outlook on February 24.
Jaxsta (JXT)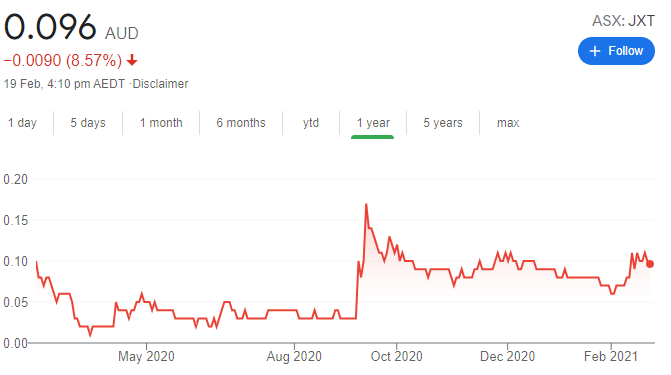 JXT uses technology to develop a comprehensive resource of music credits. The company's platform ensures music creators receive credit for their work in the absence of a CD booklet or other physical packaging. The music data company recently signed a commercial API (application programming interface) sale, and we believe it's the first of many. Share price momentum in February has been positive.
HOLD RECOMMENDATIONS
Suncorp Group (SUN)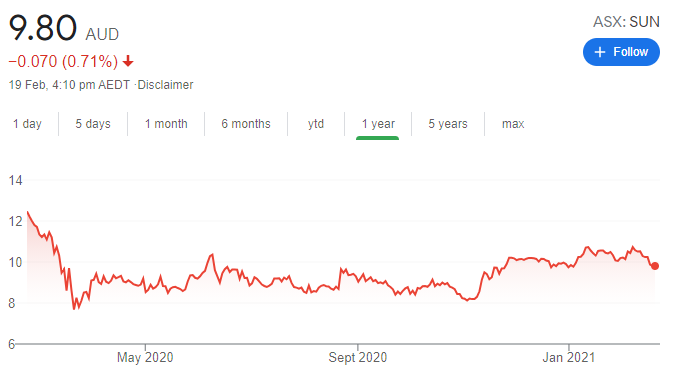 The diversified financial services giant delivered group cash earnings of $509 million in the 2021 first half, a 39.5 per cent increase on the prior corresponding period. SUN posted higher earnings across its banking and insurance divisions. The company plans to generate further efficiencies across its core businesses. However, competition within its divisions is fierce, so we would want to see continuing improvement before moving to a buy recommendation.
Telstra (TLS)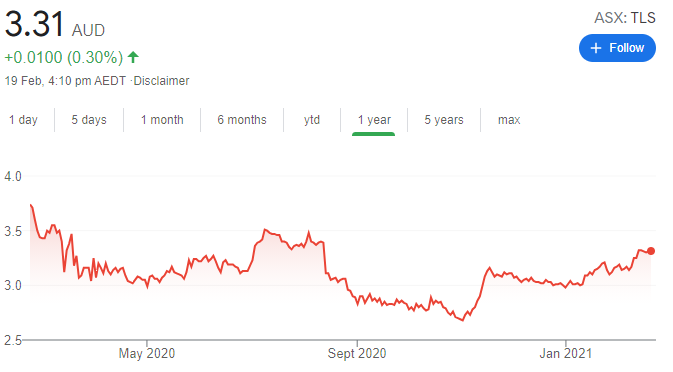 The share price of this telecommunications giant has been disappointing compared to the broader market in the past 12 months. However, investors responded positively to the company planning to sustain its full year dividend at 16 cents. Dividend yield is attractive in this low interest rate environment. The company restructure paints a brighter outlook.
SELL RECOMMENDATIONS
AGL Energy (AGL)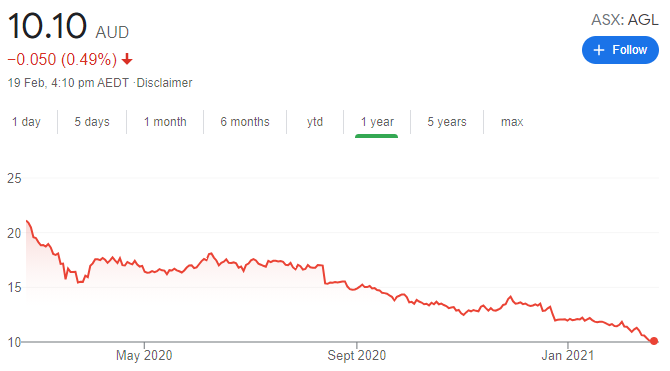 The energy giant's share price has been smashed, as wholesale electricity prices are expected to fall in the next few years. We expect falling wholesale prices to pressure margins. First half 2021 profits were down and the outlook is challenging amid growing renewable energy supplies. Other stocks with fewer challenges appeal more at this time, in our view.
Woodside Petroleum (WPL)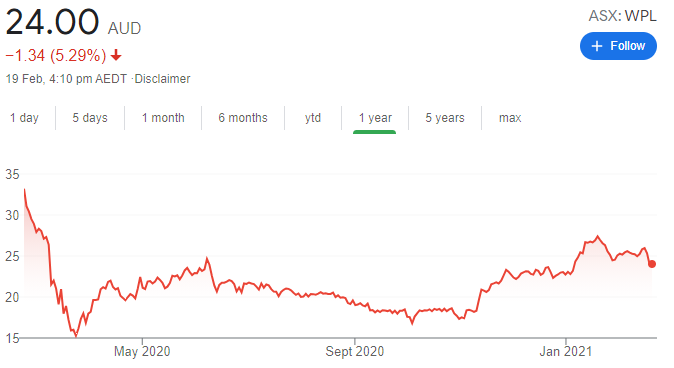 The share price of this energy giant benefited from stronger crude oil and LNG prices. The company reported a net loss after tax of $US4.028 billion for full year 2020. The loss was impacted by non-cash impairments and an onerous contract provision announced in July 2020. Underlying net profit after tax was $US447 million. We remain concerned about the energy outlook until a clearer picture emerges about the performance of global economies.
The above recommendations are general advice and don't take into account any individual's objectives, financial situation or needs. Investors are advised to seek their own professional advice before investing. Please note that TheBull.com.au simply publishes broker recommendations on this page. The publication of these recommendations does not in any way constitute a recommendation on the part of TheBull.com.au. You should seek professional advice before making any investment decisions.