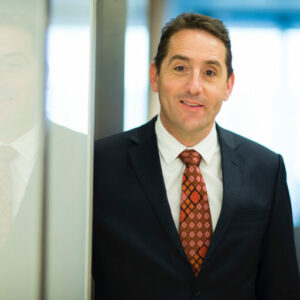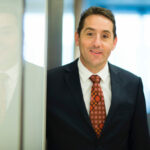 Jed Richards, Shaw and Partners
BUY RECOMMENDATIONS
BUY – Sandfire Resources (SFR) 
This copper producer is getting stronger as it delivers on its mine development plan. We applaud when management meets, or exceeds expectations. We also expect copper prices to improve during the next 12 months, which paints a bright outlook. The shares have risen from $3.58 on November 1, 2022 to trade at $6.09 on June 15, 2023.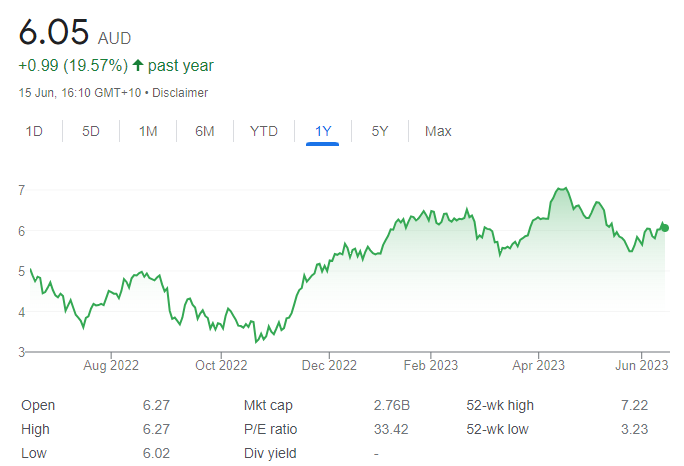 BUY – Wesfarmers (WES) 
The industrial conglomerate posted strong first half 2023 results. Statutory net profit after tax of $1.384 billion was up 14.1 per cent on the prior corresponding period. A key quality is the company's diversified earnings streams. Hardware division Bunnings performed well, while retailer Kmart is improving more rapidly than first expected. Earnings should remain solid during the expected tougher economic environment.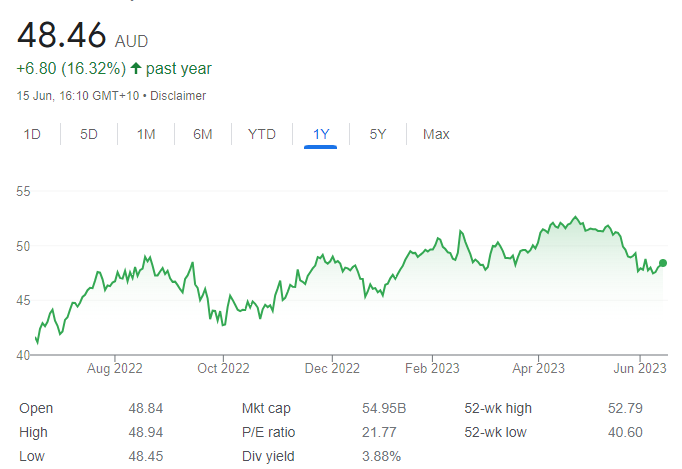 HOLD RECOMMENDATIONS
HOLD – Qantas Airways (QAN) 
Qantas has a competitive advantage as the leader in the industry. Travel demand continues to improve. In May, the company forecasted underlying profit before tax of between $2.425 billion and $2.475 billion for fiscal year 2023.  The aviation industry can be volatile, and it can rapidly and negatively impact the performance of airlines. I expect the QAN share price will settle around these levels.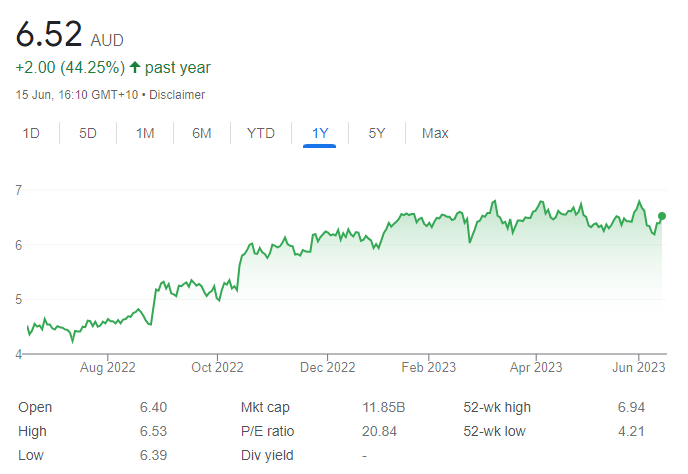 HOLD – TechnologyOne (TNE) 
This software-as-a-service provider delivered a solid first half 2023 result. TNE posted a profit after tax of $41.3 million, up 24 per cent on the prior corresponding period. Net profit before tax could grow between 10 per cent and 15 per cent for the full year. However, in our view, the share price suggests perfection, so it may struggle to move higher in the next 12 months given the lack of market appetite for growth stocks.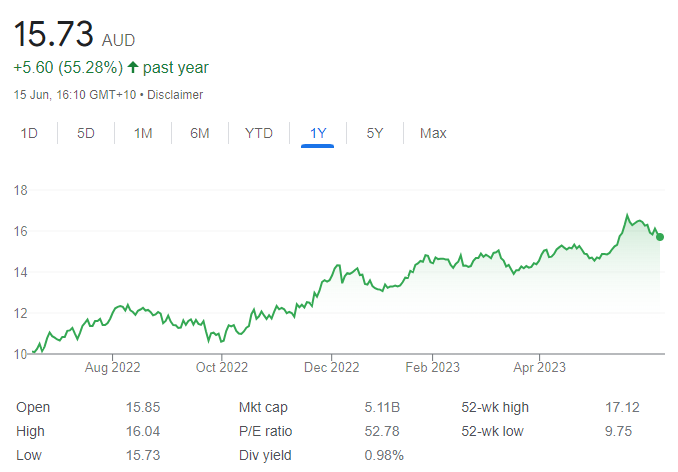 SELL RECOMMENDATIONS
SELL – JB Hi-Fi (JBH)  
Consumers are starting to slow their spending on electrical goods as interest rates increase. JB Hi-Fi sales growth in the 2023 third quarter moderated when compared to the first half of fiscal year 2023. We expect margins to tighten in the next six months. In our view, the market has been too optimistic about earnings expectations. The share price has fallen from $46.43 on May 19 to trade at $42.36 on June 15.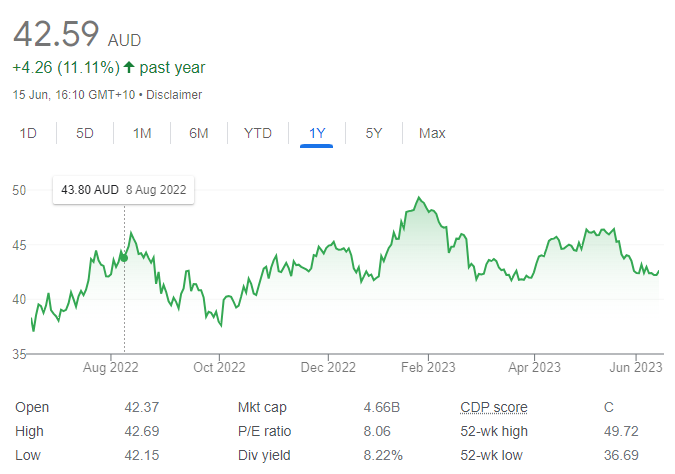 SELL – Evolution Mining (EVN) 
The gold miner held an investor day presentation on June 5, leaving the market with mixed opinions. While several brokers liked the story, we weren't as optimistic about the company's outlook. The share price has risen from $1.81 on October 21, 2022 to trade at $3.295 on June 15, 2023. Investors may want to consider cashing in some gains.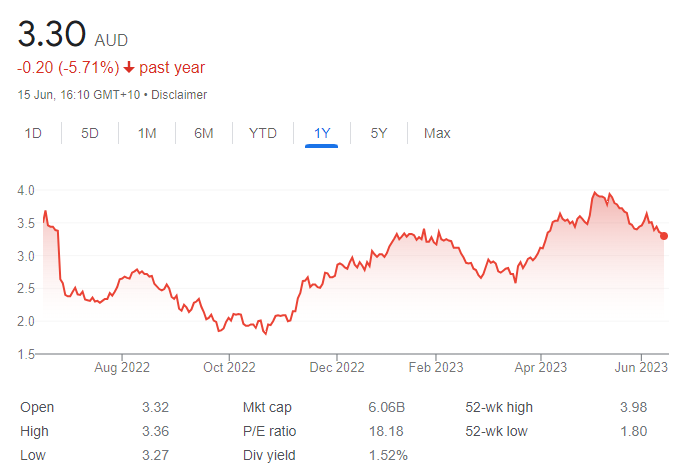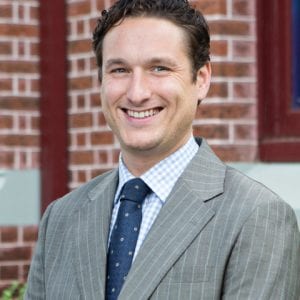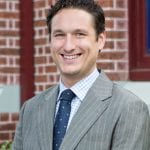 Jabin Hallihan, Morgans
BUY RECOMMENDATIONS
BUY – Wesfarmers (WES)
The company's hardware chain Bunnings and retailer Officeworks are performing well. Kmart may struggle in a retail downturn. We continue to back a proven management team. The company has diversified via its lithium and health divisions. Our valuation is $55.50. The shares were trading at $48.70 on June 15.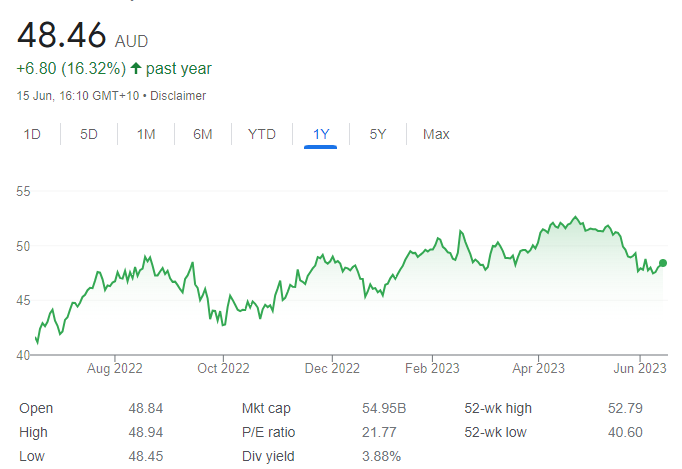 BUY – Goodman Group (GMG) 
We have initiated research on this global industrial property group. Global assets under management totalled $80.7 billion at June 15, 2023. GMG operates in 14 countries across the Asia Pacific, Europe and the Americas. It can grow assets under management and add value from an active buy, build and manage strategy. Our share price target is $24. The shares were trading at $20 on June 15.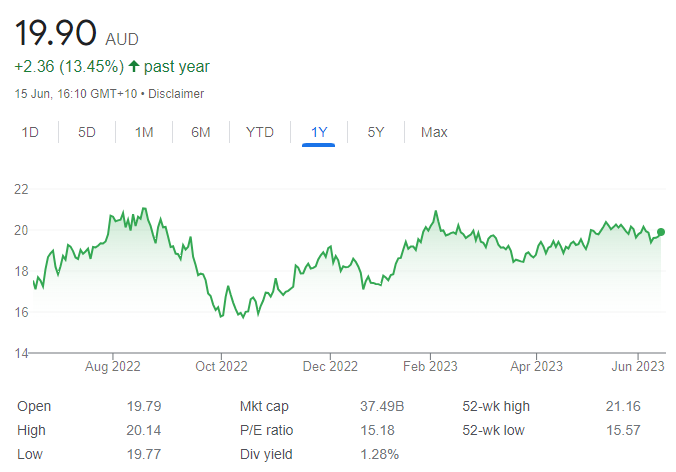 HOLD RECOMMENDATIONS
HOLD – ResMed Inc. (RMD)
ResMed makes medical devices to treat sleep disordered breathing. It makes cloud-based software applications for healthcare markets. We believe the company's cloud-based software products are particularly positive for the business, along with a big addressable global market for respiratory devices. The company increased revenue by 29 per cent in the third quarter of fiscal year 2023 when compared to the prior corresponding period. We retain a $37.80 valuation.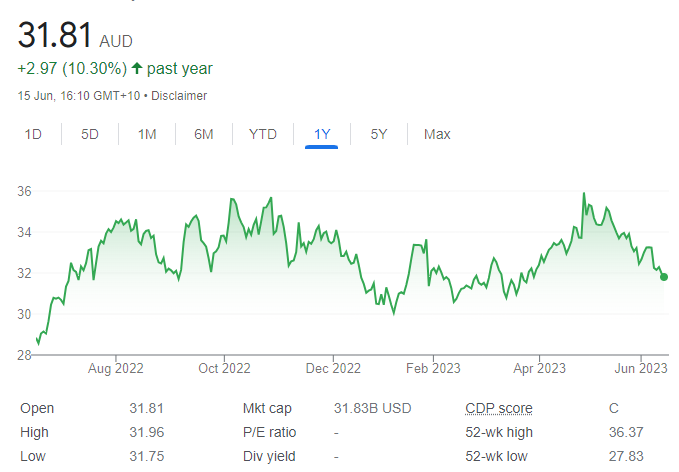 HOLD – Flight Centre Travel Group (FLT)
The travel agent continues to enjoy robust travel conditions. The company has forecast earnings growth, with the corporate business outperforming amid an accelerating recovery in leisure travel. The company's outlook appears much brighter. We retain a $26.75 valuation. The shares were trading at $21.65 on June 15.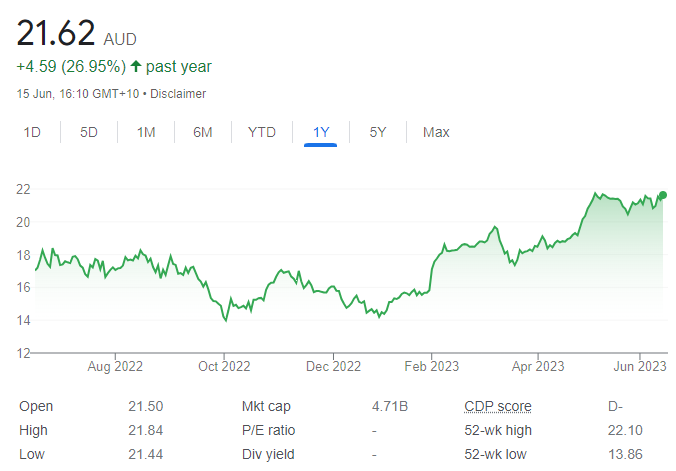 SELL RECOMMENDATIONS
SELL – ALS Limited (ALQ)
ALS Limited provides professional technical laboratory testing services via its commodities and life sciences segments. Company earnings are leveraged to the commodity cycle. We're concerned about the outlook for commodities in response to possibly weaker demand as global economies potentially slow. Investors may want to consider trimming their positions.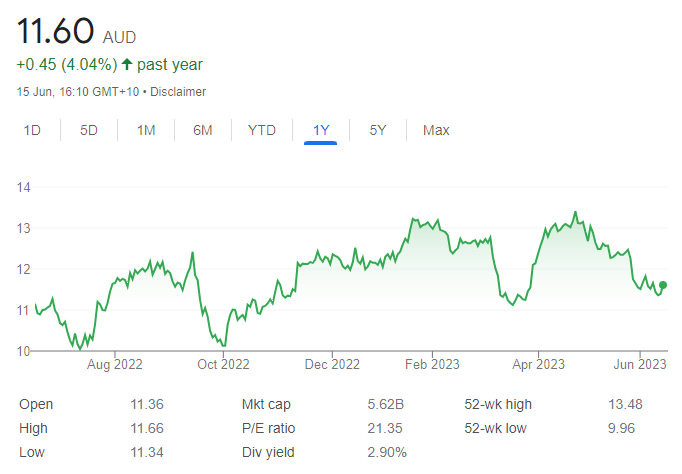 SELL – Treasury Wine Estates (TWE)
TWE is a global wine company. Sales of key wine brands, including the 19 Crimes portfolio in the US, are softening. China's tariffs imposed on imported Australian wines are yet to be wound back. We're hopeful tariffs will be lifted soon, and we're continuing to monitor news flow. Group net service revenue is expected to decline by about 2 per cent to 3 per cent in fiscal year 2023. We hold a trim rating.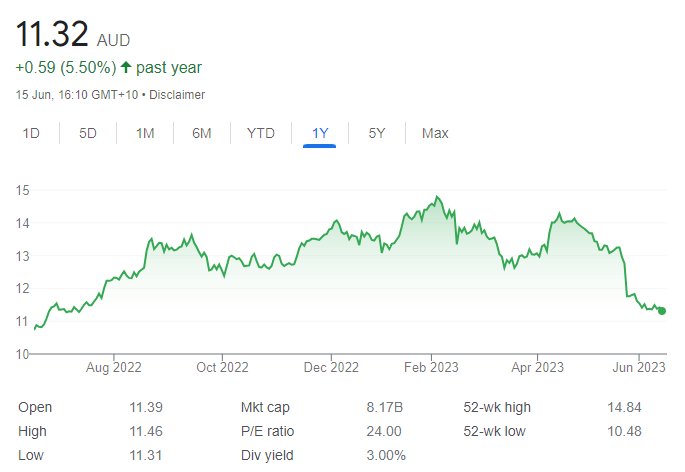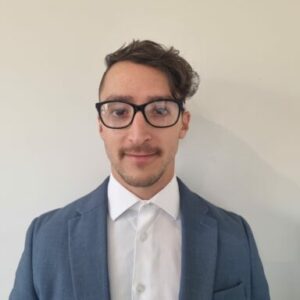 Louis Varrasso, Peak Asset Management
BUY RECOMMENDATIONS
BUY – Avenira (AEV) 
Avenira is a battery cathode and fertiliser focused project developer. The company's objective is to supply premium quality products to the electric vehicle, agricultural and industrial chemical markets. AEV has secured a land commitment within the Middle Arm Sustainable Development Precinct to develop its LFP (lithium ferro phosphate) battery cathode manufacturing facility in the Northern Territory. The company offers growth potential, but we consider AEV a highly speculative stock. The shares closed at 1.5 cents on June 15.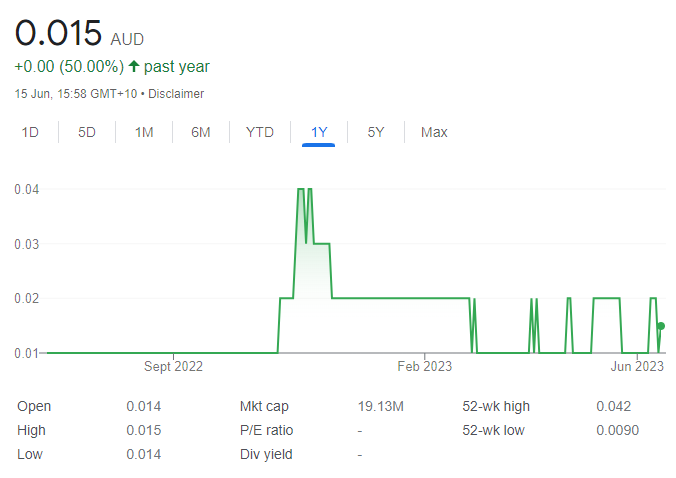 BUY – Patagonia Lithium (PL3)
The company has acquired exploration licences over three prospective properties to explore for lithium in Argentina. MT (magnetotellurics) geophysics recently defined significant prospective drill targets. Encouraging results showed two big, low resistivity bodies of brine. A 10-hole drill program will start after the permit is issued. Growth potential exists, but we consider PL3 a highly speculative stock. The shares finished at 18 cents on June 15.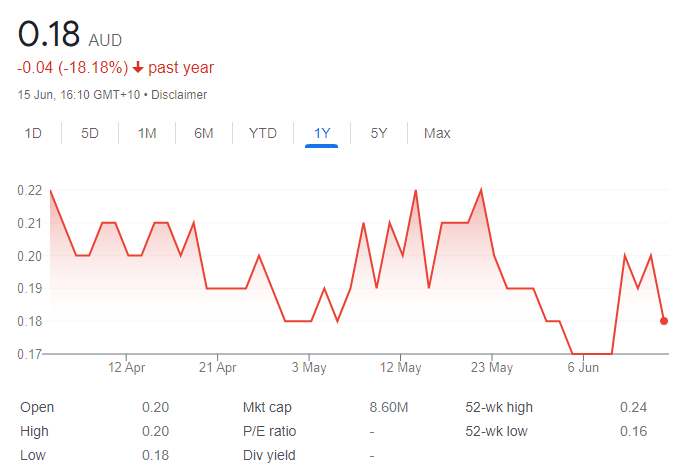 HOLD RECOMMENDATIONS
HOLD – Latin Resources (LRS)
This mineral explorer is focusing on its Salinas lithium project in Brazil. The company has defined a maiden JORC mineral resource estimate at the Colina lithium deposit of 13.3 million tonnes at 1.2 per cent lithium oxide. We believe the mineral resource estimate may increase moving forward. The shares have been performing strongly since May 1 to finish at 20 cents on June 15.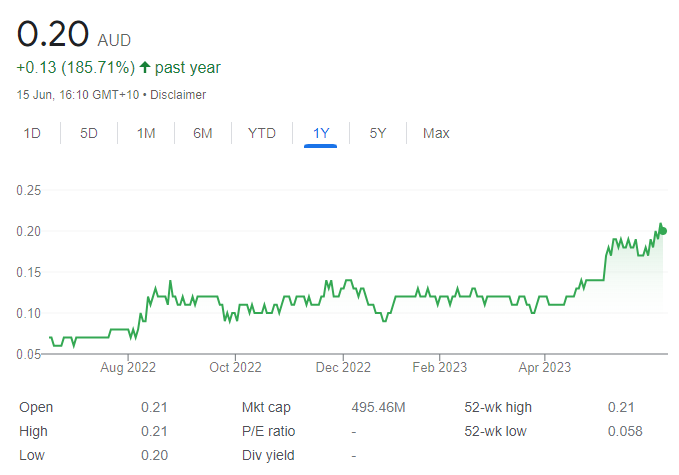 HOLD – Helloworld Travel (HLO)  
A March quarter trading update increased guidance. Total revenue and other income for the quarter totalled $46.9 million, up 240 per cent on the prior corresponding period for continuing operations. The travel company continues to deliver improving EBITDA to revenue margin outcomes, while maintaining costs. We retain a hold recommendation on valuation grounds.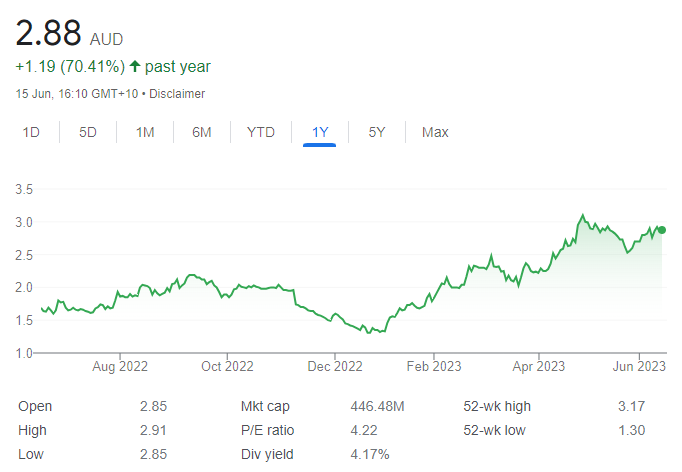 SELL RECOMMENDATIONS 
SELL – Telix Pharmaceuticals (TLX) 
TLX is focused on the development and commercialisation of diagnostic and therapeutic radiopharmaceuticals. Since launching prostate cancer imaging agent illuccix in the US in April 2022, the company has generated $247 million in revenue from sales. The shares have risen from $7.03 on March 27 to close at $10.89 on June 15. Investors may want to consider locking in a profit.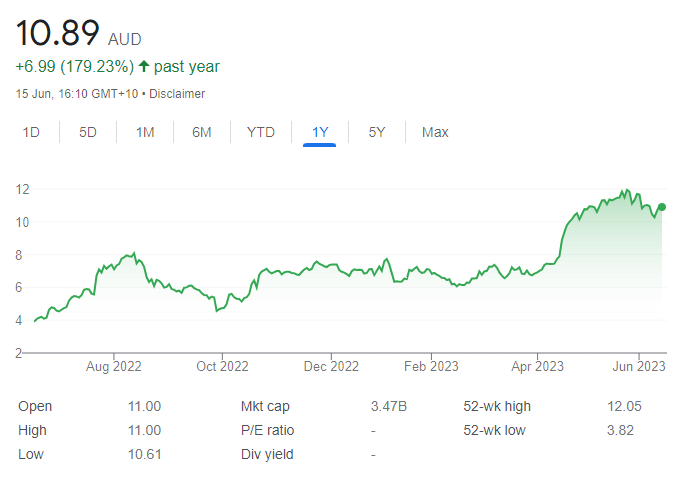 SELL – Myer Holdings (MYR)
The department store giant posted a strong 2023 first half result. Total sales of $1.884 billion represented an increase of 24.2 per cent on the prior corresponding period.  We're concerned that higher interest rates and cost of living increases may impact sales moving forward. The shares have fallen from 89 cents on March 31 to finish at 60.5 cents on June 15.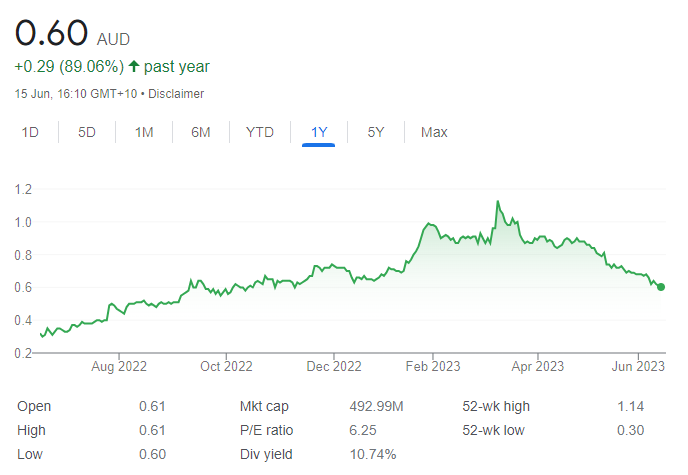 The above recommendations are general advice and don't take into account any individual's objectives, financial situation or needs. Investors are advised to seek their own professional advice before investing. Please note that TheBull.com.au simply publishes broker recommendations on this page. The publication of these recommendations does not in any way constitute a recommendation on the part of TheBull.com.au. You should seek professional advice before making any investment decisions.