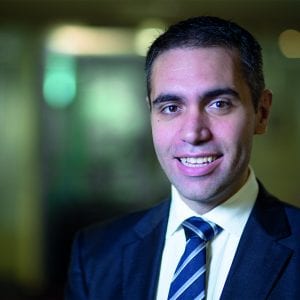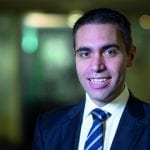 Elio D'Amato, Spotee.com.au
BUY RECOMMENDATIONS
Incitec Pivot (IPL)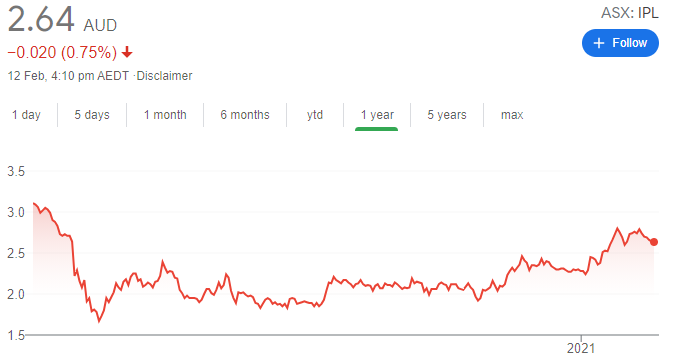 After years of challenges, IPL is recovering on the back of a stronger balance sheet, a focus on improving free cash flow and targeting higher investment returns from its divisions. It now has the platform to benefit from operational improvements in the explosives and fertiliser businesses. An improving share price shows the market is accepting a brighter future.
Aurumin (AUN)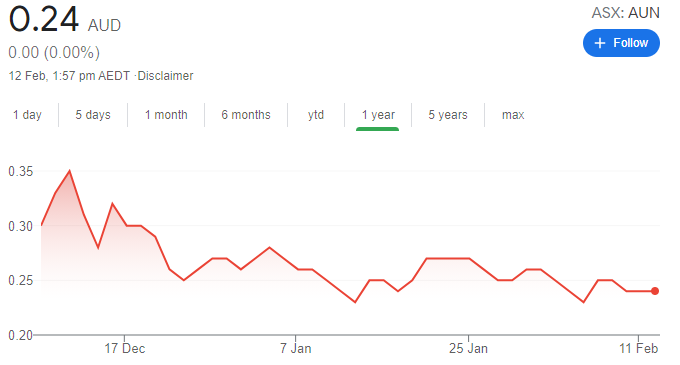 An experienced management team is behind this recent junior gold listing. Management has an enviable track record across exploration, finance and production. The company's Mount Palmer and Mount Dimer projects offer upside exploration potential in response to initial results. In our view, a weaker gold price recently adds to its appeal, as it provides an opportunity to be part of an exciting story.
HOLD RECOMMENDATIONS
King Island Scheelite (KIS)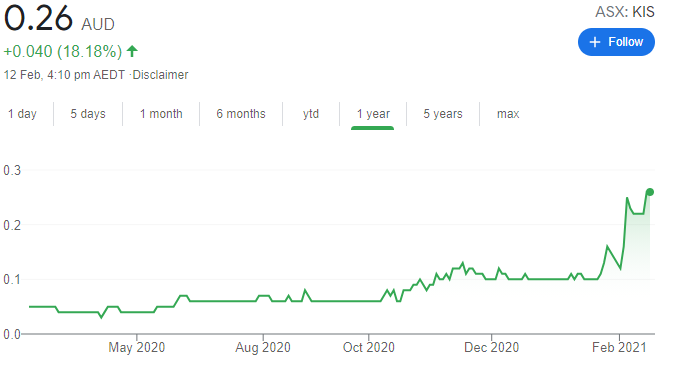 The share price of this emerging tungsten producer has doubled since our buy recommendation was published in TheBull.com.au on December 21. The shares finished at 22 cents on February 11. The catalyst for the rise was the company announcing a $10 million loan on favourable terms to support the development of its Dolphin project. The meteoric share price rise has resulted in profit taking. However, in our view, further exploration potential and increasing recognition that tungsten is a strategic global metal paint a bright outlook.
Lynas Rare Earths (LYC)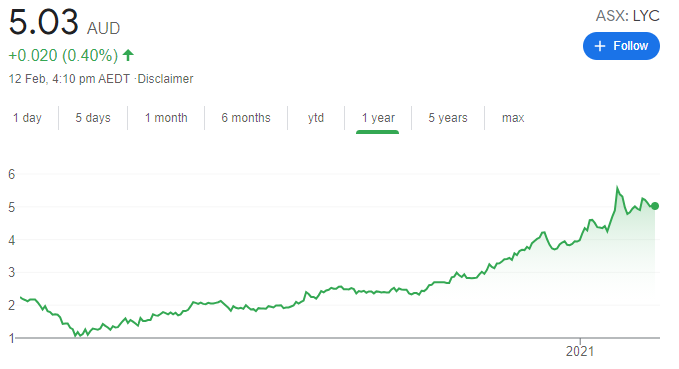 The theme of countries seeking to secure supplies of strategic metals outside of China has contributed to an increasing LYC share price. As the only significant producer of rare earths outside of China, LYC is seen as a viable alternative to meeting the needs of other nations, including the US Department of Defence. We expect LYC to do more deals moving forward.
SELL RECOMMENDATIONS 
Magellan Financial Group (MFG)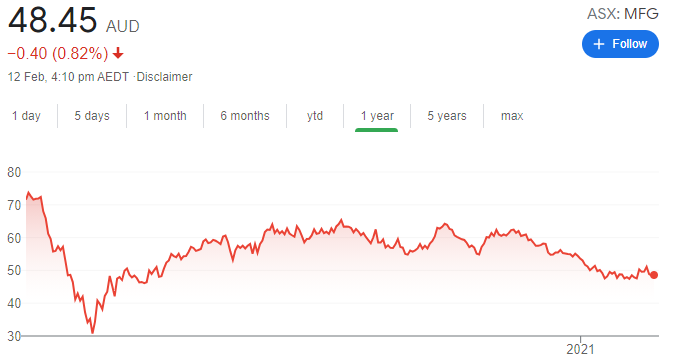 The global fund manager has been underperforming the market, in our view. It's a typical problem when funds become big. Adjusted revenue and other income fell 3 per cent to $327.1 million for the six months ending December 31, 2020. Adjusted net profit after tax fell 2 per cent to $213.1 million. Management and service fees were up 8 per cent, but performance fees dropped 70 per cent. Breaking support at $53 is a warning sign. The shares closed at $48.85 on February 11.
AMA Group (AMA)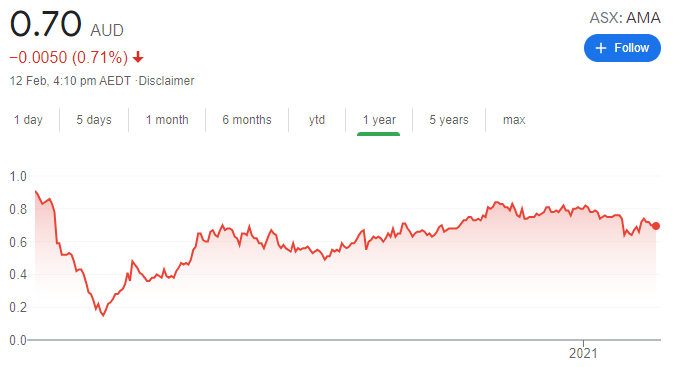 The auto repair group announced it's seeking to recover about $1 million from its former chief executive Andrew Hopkins following an investigation. A high-level dispute in any company can distract investors from focusing on company operations. Industry tailwinds remain given an increasing number of cars on the road as COVID-19 restrictions ease. But the share price has been volatile. Prefer others.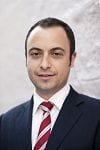 Michael Gable, Fairmont Equities
BUY RECOMMENDATIONS
Praemium (PPS)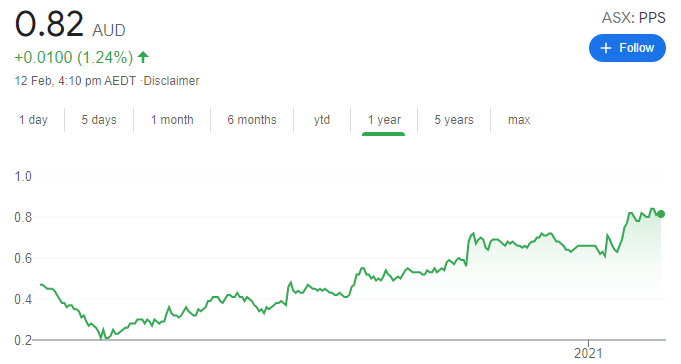 Shares in this financial services platform provider have risen from 20.5 cents on March 23, 2020 to close at 80.5 cents on February 11 this year. Most recently, we saw the shares break from a rectangular consolidation on the chart, retest it, before continuing higher. This charting formation is bullish and we expect PPS shares to move higher from here.
Aristocrat Leisure (ALL)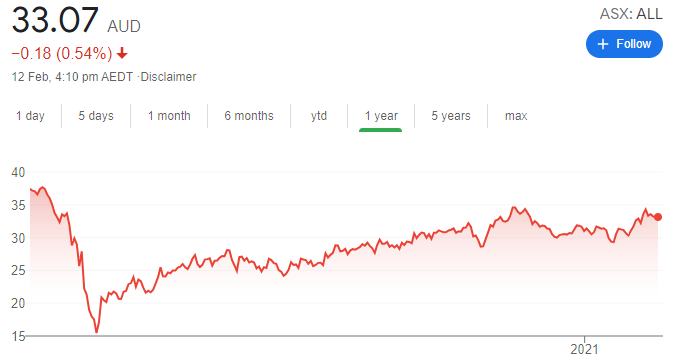 Shares in this gaming company have found strong support recently, with the price rising from $29.30 on January 19 to close at $33.25 on February 11. Despite the pandemic, the business is proving more resilient than expected, as it continues to expand its digital gaming division. We believe the growth outlook is bright in the absence of any major health or economic mishaps.
HOLD RECOMMENDATIONS
Alumina (AWC)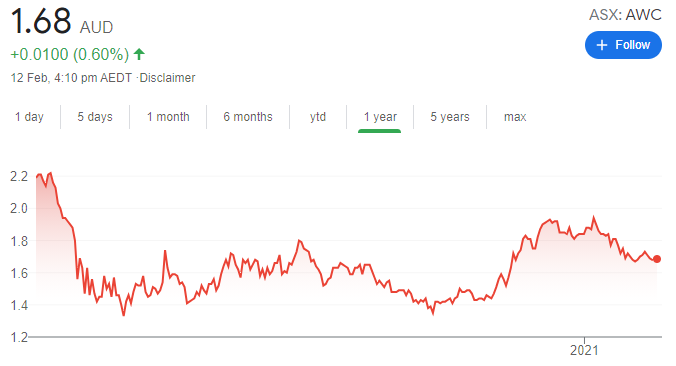 This Australian resource company owns 40 per cent of Alcoa World Alumina and Chemicals (AWAC). A recent share price retreat resulted in healthy buying and we expect the stock to rally higher in coming months. In our view, commodity stocks should perform well in 2021, which makes AWC more appealing at these levels.
Incitech Pivot (IPL)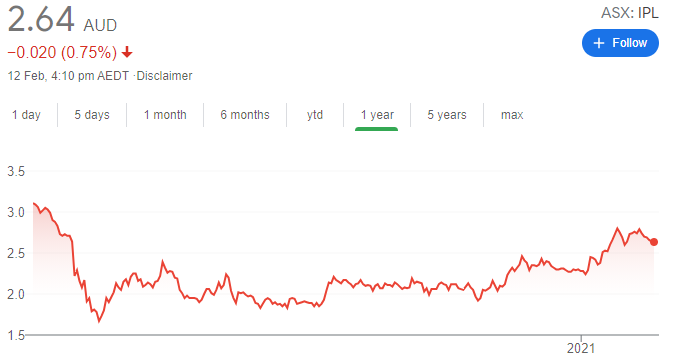 IPL has been enjoying increasing demand for explosives and fertiliser. IPL's share price has been trending up after good buying support in the past few months. We expect positive momentum to continue. The shares have risen from $1.95 on November 2 to close at $2.66 on February 11.
SELL RECOMMENDATIONS
Spark New Zealand (SPK)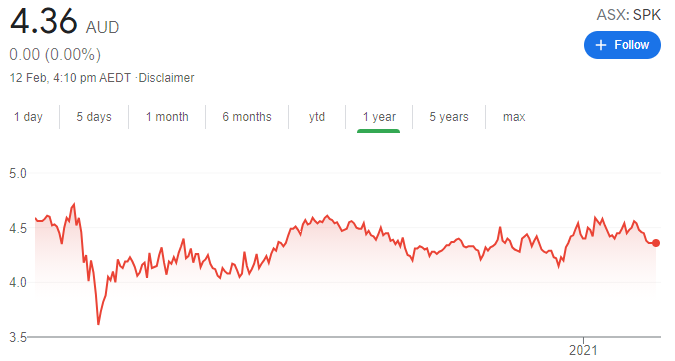 This telecommunications company looks expensive given low to modest earnings growth, in our view. There's a risk increasing competition could put downward pressure on earnings. This means any future dividends could be more than offset by a potentially weaker share price. The shares have fallen from $4.56 on February 2 to close at $4.36 on February 11.
APA Group (APA)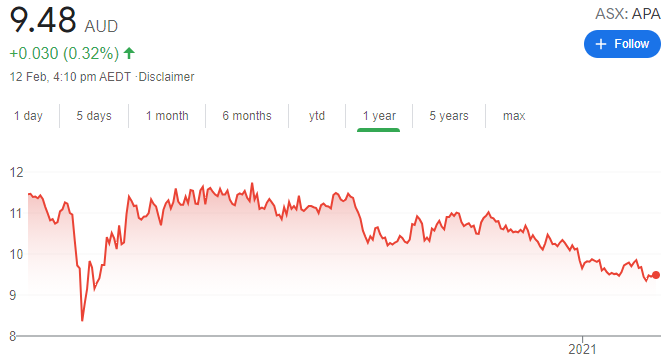 This gas infrastructure stock pays a good yield, but we expect the share price to remain under pressure. The shares have fallen from $9.78 on January 4 to close at $9.45 on February 11. With the broader economy recovering, there's more potential upside in cyclical stocks, and, in our view, these will be bought at the expense of low growth companies, such as APA.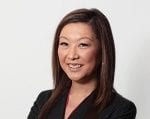 Julia Lee, Burman Invest
BUY RECOMMENDATIONS
Domino's Pizza Enterprises (DMP)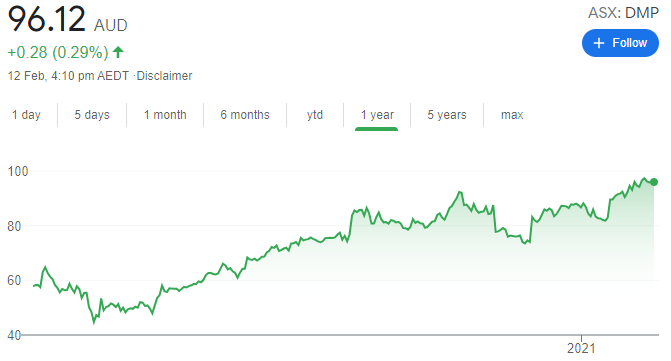 The pizza maker operates in Australia, New Zealand, Japan, France and Germany. The company benefited from lockdowns as people worked from home. An upgrade to the digital platform in Japan is contributing to a stronger performance. An increase in spending per customer in Germany adds to the company's appeal. A combination of sales growth and a rollout of new stores paint a bright outlook.
Incitec Pivot (IPL)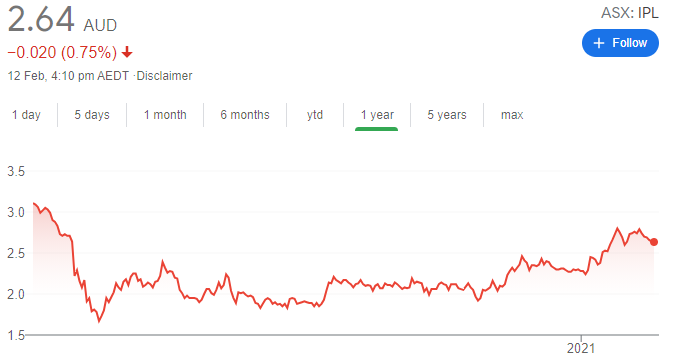 Makes and distributes fertiliser and explosives. Fertiliser prices have been steadily climbing since July last year. Higher commodity prices are expected to generate more demand for explosives used in mining. We're expecting the fertiliser and explosives businesses to perform well. The key risks to a rising share price include a stronger Australian dollar and an increase in costs, including gas.
HOLD RECOMMENDATIONS
Telstra (TLS)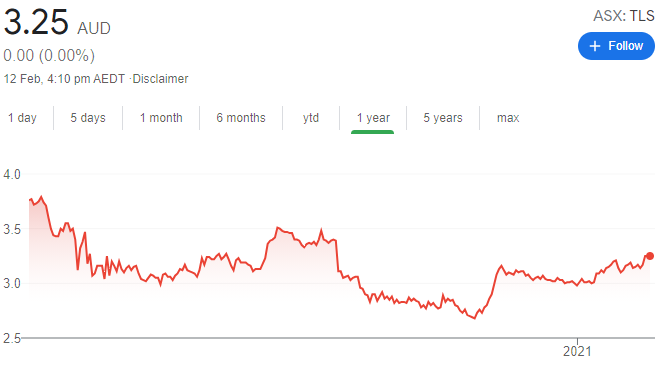 The telecommunications giant posted a 2.2 per cent fall in net profit after tax to $1.1 billion for the first half of fiscal year 2021. However, the interim dividend was 8 cents. The board expects the total dividend to be 16 cents. We believe the company's decision to house its mobile tower assets in a separate vehicle is a strategic move to unlock value. It should result in investors focusing more on Telstra's assets and value. As COVID-19 wanes, mobile growth is likely to gain more attention and roaming fees should return to normal. Telstra deserves a place in portfolios at this point in time.
REA Group (REA)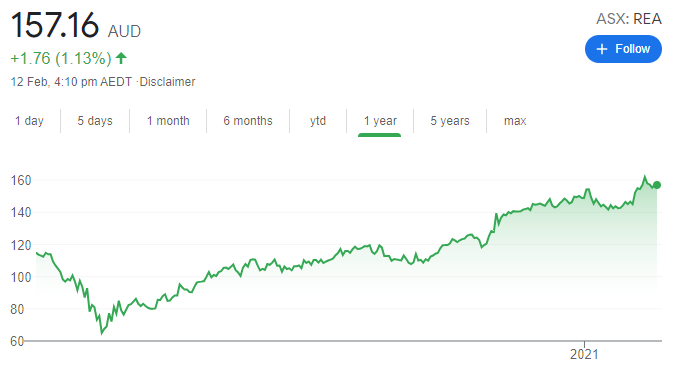 Australia is enjoying a housing boom. This global digital company specialising in property is benefiting from a good performing listings business. The Australian business accounts for about 95 per cent of group revenue. While housing sector momentum is positive, REA's valuation makes it a hold at these levels. The shares finished at $155.40 on February 11.
SELL RECOMMENDATIONS
Cochlear (COH)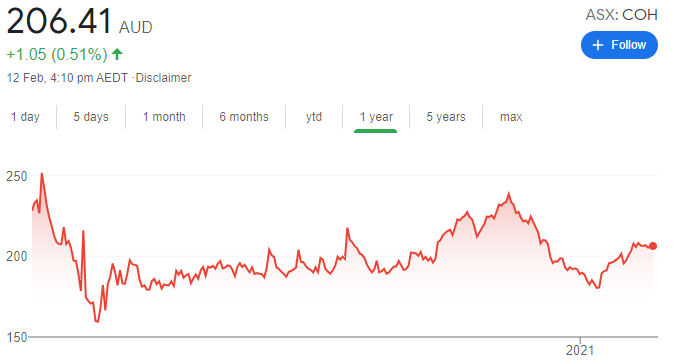 We believe this hearing implants maker is unlikely to see earnings normalise until 2023. COVID-19 is having an impact on implant surgeries in key regions, such as the US and Europe. Near term profit is likely to fall before a recovery, which, in our view, is linked to the success of the vaccine rollout.
AusNet Services (AST)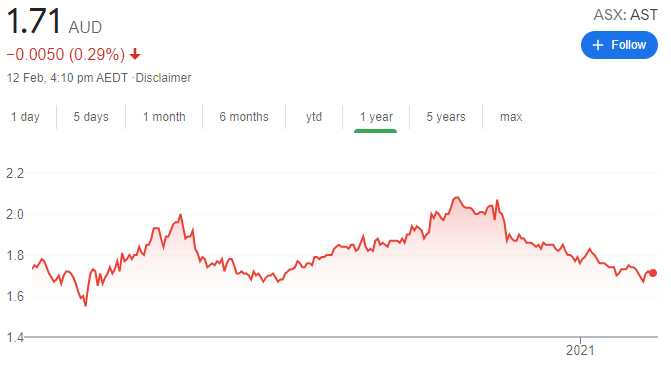 AusNet owns and operates electricity and gas networks in Victoria. In late September 2020, the company priced a $650 million hybrid issue. There are two hybrid issues due to expire in September 2021, so we believe the prospect of a capital raise is increasing unless capital expenditure is cut. Growth depends on capital expenditure. We expect the share price to remain under pressure. The shares have fallen from $2.07 on November 11 to close at $1.715 on February 11.
The above recommendations are general advice and don't take into account any individual's objectives, financial situation or needs. Investors are advised to seek their own professional advice before investing. Please note that TheBull.com.au simply publishes broker recommendations on this page. The publication of these recommendations does not in any way constitute a recommendation on the part of TheBull.com.au. You should seek professional advice before making any investment decisions.