Tradingcrypto
Access to multi-asset trading capabilities
Daily market updates provided for all customers
Online chat support available 24/6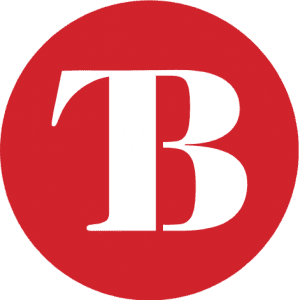 Review from
Ruben Wunderlich
About Tradingcrypto
Founded in 2020, Tradingcrypto is a CFD broker mainly focused on providing access to professional and transparent online trading services for a broad range of cryptocurrencies. Even though there are CFDs based on FX, stocks, indices, and commodities, the broker takes pride in its crypto trading capabilities.
Advanced technologies, safety measures, and common-sense policies are at the core of the Tradingcrypto offer, generating trust among an increasing customer base. Trading with this brand comes associated with various resources that had proven to be useful for retail traders wanting to get involved in the financial markets.
Products and Trade Offers
There are hundreds of tradable instruments currently available at tradingcryp.com, the bulk of those concentrated around crypto. Thanks to the 80+ cryptocurrencies supported, it is possible to take advantage of price movements in Bitcoin, Ether, or XRP, as well as in ZCash, Monero, Tron, Stellar, IOTA, Dash, EOS, and other altcoins that are now under heavy attention.
FX trading capabilities are granted via tens of currency pairs. Stocks and indices from some of the largest markets are also available via CFDs. Commodities trading is on the rise due to increased volatility in gold, oil, or copper. All of these are also available at Tradingcrypto.
Due to so many different instruments, each customer has the freedom to decide if he/she will be focusing just on a small list of assets or will build a more diversified portfolio. Tradingcrypto is aware customers will have different goals and wants its offer to be very flexible.
Access to multi-asset trading capabilities
Daily market updates provided for all customers
Online chat support available 24/6
Tradingcrypto is focused on markets like the UK or Australia
Deposits via Skrill are not yet supported.
Commissions and Fee Charges
Because Tradingcrypto covers only CFDs, the only trading costs are spreads (variable, starting at 0.1 pips) and overnight swaps. There are no trading commissions involved, regardless of the instrument. In terms of fees, traders need to be aware that fees may apply when withdrawing funds from a trading account. Also, accounts that are inactive for a period greater than 60 days will be subject to a handling fee. Deposits are free of charge, available using a credit/debit card or wire transfer.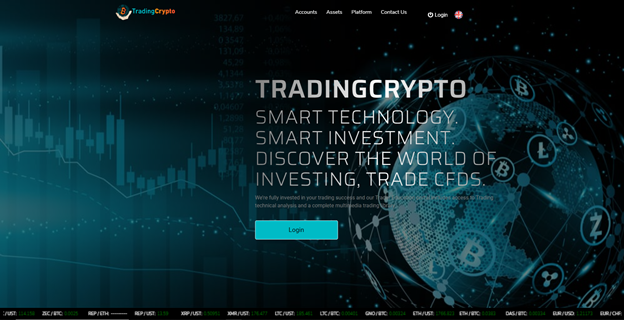 What Others Say
Customer Service
All registered customers at tradingcryp.com will get to use online chat support each time they need to get in touch with a representative. Currently, there is a team of experts, with over 25 years of experience in the financial industry employed by the broker to ensure traders get everything they need. On top of the chat support, Tradingcrypto representatives can be reached using the email support address or phone number, both are available on the broker's website.
Platform Features and Tools
Online trading needs to be safe, secure, and trusted, which is why Tradingcrypto relies on fully optimized and transparent software. Its Web platform is the main gateway to the financial markets, integrating advanced technical tools, as well as proprietary market research for better decision-making.
The platform is customizable and accessible on a desktop or laptop via a browser. It has an intuitive user interface since Tradingcrypto wants to be a broker not just for experienced traders, but also for those that want to get initiated into the art of trading.
Mobile Trading
Alongside the Web platform, traders also have access to a mobile solution, designed for smaller screens. Tradingcrypto is aware of the importance played by trading apps and thus has been optimizing a solution that's convenient for both experienced traders and beginners. Mobile trading capabilities currently get positive feedback from existing customers, signaling the broker has done a great job.
Robo Trading
Research and Learning Section
One of the most important benefits when trading via Tradingcrypto comes from the broad range of research and learning resources available. All registered customers get access to an online education center, daily market news, and support from a personal analyst. Also, the broker offers daily market updates & reviews, weekly webinars, eBooks, and other premium features for larger account holders.
The current offer includes 5 different account types (Green, Premium, Platinum, Executive, and Presidential), each with a set of unique features and enhanced research/learning resources.
Regulatory Details
OUR SUMMARY
Tradingcrypto is proving to be a very promising CFD broker, thanks to a well-diversified and rich trading offer. When choosing this provider, retail traders gain access not just to a broad range of tradable assets, but also to useful tools and features that can be helpful when looking after new trading opportunities.
This is a broker available for experienced and also beginning traders. Anybody willing to do the work and learn can use the resources available and trade in the financial markets as professionals do. The emphasis is on crypto trading, but as we have seen, there are other leading asset classes also available.
BACK TO TOP