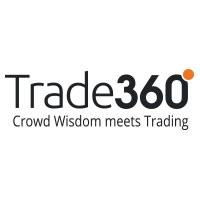 Trade360
> Real-time position monitoring of market participants.
> Fixed spread, zero commission.
> Five account types.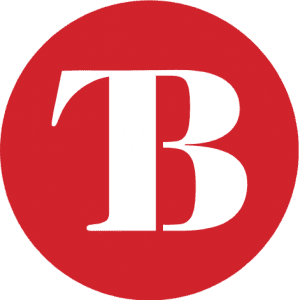 Review from
Ruben Wunderlich
About Trade360
Trade360 is a 'Market Maker' broker that specalises in Crowdtrading – often referred to trading according to the 'Wisdom of the Crowd'. In Crowdtrading, traders can monitor positions of the other participants before entering the markets.
The range of markets at Trade360 includes FX, commodities, indices, stocks, and ETF, all of them accessible from Trade360's exclusive Crowdfeed trading terminal and the MetaTrader 5. While the proprietary Crowdfeed supports the CrowdTrading strategy and is available as a browser-based and mobile app, professional traders can also access the cutting edge MetaTrader 5 desktop platform from MetaQuotes.
Traders registering with Trade360 can choose from five account types, tailor-made to cater to individual preferences. These include:
Mini – $250 USD minimum deposit
Standard360 – $1,000 USD minimum deposit
Gold – $5,000 USD minimum deposit
Platinum- $10,000 USD minimum deposit
Diamond – $50,000 USD minimum deposit
All accounts, with the exception of the Mini account, come with 24/5 Live Chat Support and integration with MetaTrader 5. Besides these account types, the broker also has the choice of the swap-free Islamic account, exclusively for Muslims.
The minimum account opening deposit starts from $500 and goes all the way to $50,000 for a VIP Account. With the minimum leverage at 10:1, all clients, irrespective of the account type, have access to Live CrowdTrading feed, trading signals and 24/5 live chat support. The trading conditions at the UK-registered broker are some of the best in the industry and comprise of fixed spread, ample leverage, and an industry-standard rollover fee.
The Trade360 broker review covers all the critical parameters that traders typically look for in a CFD broker. These include products, services, fees, regulatory info, reviews from other sites, clients, and guarantees readers an honest depiction of the CFD broker.
Products and Trade Offers
Trade360 offers hundreds of financial instruments, comprising spot CFDs in forex, commodities, indices, stocks, exchange-traded funds, and futures contracts in commodities and stock indices. In the Trade360 review, we take a look at the product-wise breakup of the various assets and the trade offerings of the CFD broker.
Beginning with the product mix, individuals registering with Trade360 can access:
49 FX pairs – Major, minor and cross currencies.

5 commodities – Gold, silver, platinum, crude oil, and natural gas.

8 stock indices – US, Europe, and Asia.

444 share CFDs – All the major markets.

42 ETFs – Some of the top globally managed exchange-traded funds.

3 futures contracts – Crude oil, natural gas, and seven global stock indices.
In our Trade360 broker review, we did not find trade offerings like joining or volume-linked bonuses, tournaments, cash rebates, referrals, or any form of promotions offered to clients residing in the UK and EU. It could be because the Cyprus Securities and Exchange Commission (CySEC) has banned all CFD brokers registered with it from offering bonuses and promotions to solicit business. However, Trade360 has a few offers for clients not coming under the jurisdiction of the CySEC. These include:
Deposit bonus – These could be subject to the deposit method, and could be instant or pending approval. In case no specific terms are announced, you receive a deposit bonus of 30%, which would be visible in your bonus wallet.

Re-deposit bonus – The offer applies only to new deposits, cannot exceed $10,000, and is withdrawable on meeting specific volume criteria set by Trade360.

Rebate bonus – These volume-based bonuses allow clients to claim real cash-back money on meeting specific volume targets.
The other offers comprise:
Phone verification bonus

Happy hour bonus

Pip spread bonus

Refer a friend

Practise mode bonus
Besides, here are some trading conditions that could be of interest to you:
Trade360 provides max leverage of 400:1 for International clients outside the European Economic Area (EEA). However, the max leverage to retail clients in the UK and Europe are limited to 30:1 due to the stringent regulatory framework on retail margins offered by CFD brokers. If you are residing in the EEA, register as a professional client to receive higher leverage.

Trade360 offers only the fixed spread for all asset classes. These vary on your Trade360 account type and are the least for Diamond Accounts. However, the bid-ask difference can change during major macro-economic announcements or in periods of extreme volatility. You can also request custom spreads by contacting customer support.
The CFD broker pledges zero slippage except during extreme market volatility.
550+ products. Five asset classes.
Three futures contracts with monthly/quarterly expiries.
No fees to deposit/ withdrawal funds.
Several account types.
Reasonable minimum deposits.
Access to Trading Central.
Multi-lingual customer support.
Cryptocurrencies are missing from the product list.
Expensive fixed spreads.
Slow processing of fund withdrawals.
Client funds may not be in segregated account's.
Client funds can be received/passed on to third-party firms. High counterparty risk
The broker has restricted access to the MT5 demo platform.
Sluggish client helpdesk.
Commissions and Fee Charges
The pricing structure at Trade360 is relatively straightforward. While the CFD broker does not charge commissions, the fees comprise of the
Spread – This is the bid-ask difference and fixed for all assets.

Swap – These are charges on overnight positions, vary across assets, and could be positive or negative depending on the direction of your trade. The fee is charged at 00:00 GMTon all days except on Saturday and Sunday. In addition to this, every Wednesday, the swap fee is equal to three times the overnight fee.
In addition to the above, Trade360 closes out open positions of clients and debits their trading accounts if they have not logged in for more than a week, or deposited funds during this period.
What Others Say
While researching for our Trader360 broker review, we discovered a few reviews from some of the renowned CFD broker reviewer sites along with a couple of customer reviews from Trustpilot.
According to DailyForex, the standout feature is the CFD broker's CrowdTrading, since it continuously alerts traders on trends, changes in the trading volumes, strong market movements, and jump in the trading positions.
Based on the review by Comparebrokers.co, while the Trade360 platform has some useful inputs, they believe that you would be better off with an alternative broker.
Here are a couple of recent customer reviews from Trustpilot –
Reviewer: Jenifer Magarino Cruz
1 Apr 2020
"I have only recently entered the business and investment field. Initially, I only focused on online business, but I realized that they did not generate enough income to lead the life I so longed for. So I decided to try investments in the stock market, and I was really surprised; I tried different brokers, but many of them did not meet what I was looking for until I finally found Trade360. Trde360 is a great broker, I appreciate having found it since on the contrary perhaps it would not have continued on the path of trading, the interface that you can find is quite efficient, it shows you everything you need in detail. You can trade with currencies, raw materials and indices; And the most incredible thing is that it gives you good leverage, especially for me who am from Spain, where most brokers do not offer the necessary leverage.
Flange clear charts and certain data like opening quotes and daily margins. In addition to this, if you do not have enough knowledge to invest in the stock market you can create a completely free demo account without having to pay later as it is up to indefinite time, and the best thing is that it even gives you a little help by showing you the operations that They make other traders who use this broker, so you can know where to buy and where to sell. Last but not least, the minimum deposit you can make is only € 25, meaning that with this figure you can generate reliable income without fear of scams."
Reviewer: Balaji
2 Apr 2020
"Worst website to trade they have a problem with their website does not close position properly when you want so you may be in great loss. Avoid this trader."
Trustpilot has rated Trade360 2.9/5.0 based on 47 reviews
Customer Service
The customer service segment of the Trade360 review comprises of the various support channels offered by the CFD broker and the quality of the support desk. Trade360 provides 24/5 support via phone, email, live chat, and the 'Contact Us' form. Besides, the website is accessible in 11-languages, including English. However, if you are looking for specific information about CrowdTrading or questions on deposits/withdrawals, client privacy, data protection, and basics about trading, you could find them in the FAQ section.
In the Trade360 broker review, we also networked with the support team via live chat, email, and phone on several occasions to gauge the response time and the quality of the support offered. Unfortunately, we were disappointed with the unprofessionalism of the members managing the helpdesk. Here are some of the reasons:
On entering your details on the Trade360 website, we received a call from the broker's support crew urging to open a live account with a small deposit. Even after notifying to keep them informed if we intend to make a deposit, the team was unrelenting, with persistent phone calls.
When it came to the live chat support, the initial response time was about a minute, with the subsequent replies to our questions coming in between 1–5 minutes. That's way off the mark for a Tier I regulated broker.
Finally, we contacted the support desk with a few clarifications to gauge the response time of the Trade360 email support. However, we didn't receive a reply even after 24 hours.
Platform Features and Tools
All individuals signing-up with Trade360 receive the trademarked Crowdfeed platform, which is accessible on all the major browsers, Android, and mobile devices from Apple. Besides, all account holders except those registering for the Mini Account also have the option of choosing the cutting edge MetaTrader 5 desktop platform. Also, if you'd like to check out the practise platforms, you can only access the Trade360 Crowdfeed terminal as the MT5 is for clients opening a live account and depositing funds.
In this Trade360 broker review, we analysed the user interface, features, and the various trading tools on the Trade360 Crowdfeed web and mobile trading terminals from a demo account. Since we could not access the MT5 platform, we have emphasised all the features from the MetaQuotes site.
Highlighted below is the Trade360 review of the Crowdfeed web and the MT5 desktop terminals:
You can access the Trade360 Crowdfeed platform instantly by clicking on the JOIN NOW button and filling out some basic info such as your name, email address, country, and phone number. The platform has an appealing appearance, an excellent user interface, and the option to shift between real and practise accounts.
The default workstation comprises the watchlist, crowd trading, margins, account info, economic calendar, live chat. Besides, you can also connect to Trading Central, the technical analysis software. While the primary watchlist is on asset popularity, you can customise your trading interface to specific assets like FX, shares, products in alphabetical order, or according to the daily variation, volatility. CrowdTrading, on the other hand, illustrates the aggregate positions of traders, besides highlighting the change in trading volumes and positions over time. So, you have the choice of going with the crowd or against it.
The main trading tools include the technical charts, comprising four chart types in ten-time frames, with 115 technical indicators and several graphical objects. You can also log in to Trading Central to monitor and execute trades based on the real-time signals provided by the technical analysis software.
The Crowdfeed terminal supports a variety of order types such as market, pending, and trailing orders. You can also deposit/withdraw funds, view your trading history, change your email, platform language, invite friends to sign-up and earn rewards.
The MetaTrader 5 desktop client terminal is a multi-asset platform that supports both CFD and exchange-traded instruments. The trading platform comes in two accounting modes, the hedging style for CFD trading, and the netting approach for assets trading on financial exchanges.
The MT5 comes loaded with a full arsenal of analytical tools for all categories of investors: freshers to high frequency. Traders executing manual orders can access the charting tools comprising three chart types in 21 time frames plus 80 inbuilt technical indicators and graphical objects for in-depth analysis. The terminal also includes advanced market depth features with a tick chart and time and sales information, in addition to a live global macro-economic calendar. MT5 supports all trade execution modes, such as Market, pending and trailing, with the option to place one-click orders from multiple panels in the workspace.
Besides the numerous trading tools, the key features of the MT5 are the trading library where you can download, rent or purchase technical analysis indicators, algorithmic strategies. You can also interact with the MQL5 community of traders, developers, use the various services, including an extensive database of research articles, and plugins for social/copy trading. Finally, there is also the option to monetise your programming skills.
Mobile Trading
The Crowdfeed mobile trading platform offered by Trade360 comes with an intuitive layout, supports all the features of the browser-based terminal and is compatible with Android and iOS devices. As the browser and the mobile app are in sync, you can monitor positions and even trade on the go.
In this Trade360 broker review, we analysed all the features of the mobile trading app on an Android device, and from a practise account.
The default workspace comprises the watchlist with real-time streaming prices, displays the long/short positions of the other participants in percentage terms, besides apprising the P/L and account info. Click on any of the assets to trade, monitor charts, or place trading alerts.
Some of the trading features of the app include placing opposing (hedged) positions on the same underlying and the option to exit trades based on pre-defined criteria like winning/losing, all open positions. Besides, the app comes with push notifications, allows you to place trading alerts, and supports market, pending, and trailing orders. You can also deposit/withdraw funds, view your trading history, and contact the CFD broker via the multiple support methods.
Robo Trading
Experienced traders eyeing to carry out high-frequency trading by employing expert advisors (EAs) or trading robots can do so from the MT5 desktop client terminal. The platform uses the MetaQuotes Language 5 (MQL5), an object-oriented program similar to C++. In this Trade360 review, we have highlighted a few measures that you could use to build your trading robots to deploy them in real-time markets.
Here are some of the approaches-
Develop your trading robot from the MQL5 Integrated Development Environment (IDE).

Beginners can use the MQL5 Wizard to develop simple robot strategies in a few clicks.

You can download tons of trading robots and indicators free of cost from the MQL5 Cose Base.

Go to the MetaTrader Market, an online store where you can purchase or rent trading applications.

Get in touch with professional programmers via MQL5 Freelance to design custom made robots.

Interact with developers from the MQL5.community, access the extensive database of research articles and learn to develop professional trading robots.
Research and Learning Section
When it comes to client trading platforms, Trade360 provides the best, with several tools to carry out in-depth fundamental, technical, algorithmic and crowd analysis. Unfortunately, when it comes to research and learning, the CFD broker does not have too much to offer. Even the ones that are available are elementary and would only help freshers gain fundamental insight into the markets. Experienced traders can skip the broker's research offering altogether, except maybe for the live global economic calendar.
In our Trade360 review, the only research item we could find was the daily market report, comprising a mix of the market review, technical comments, preferred and alternate trading scenarios. Also, if you are new to the markets and looking for information about crowd trading, or basics of trading and technical analysis, you might find limited info in the broker's FAQ section.
Regulatory Details
The broker has a registered office in Limassol, Cyprus, from where they cater to clients in Europe and the UK. Traders registering with Trader360 from other countries come under the banner of ST Services Ltd, registered in the Marshall Islands.
One of the parameters that distinguish a legitimate CFD broker from the rest is the regulator. To that extent, Trade360 comes under a tier-I watchdog- Cyprus Securities and Exchange Commission (CySEC), making it extremely safe for clients residing in the European Union and the UK to deposit funds with the broker. Besides, the CySEC regulations permit Trade360 to offer its services beyond borders to all the countries in the European Economic Area (EEA), including the UK.
However, the framework of the governing body also comes with several conditions, which are in line with the MiFID directives and all brokers registered with it have to follow mandatorily. The Trade360 broker review covers some of the CySEC regulatory guidelines that ensure client privacy, data and capital protection.
These conditions are:
Forex, CFD brokers, should maintain a minimum operating capital of €750,000.

Client deposits should be in segregated accounts in Tier I banks in Europe.

The broker should separate client deposits from its operating funds.

Brokers should limit the max leverage to retail clients.

Member firms should protect their clients from insolvency by participating in the Investor Compensation Fund (ICF).

The ICF compensates clients up to €20,000 if the broker files for bankruptcy.

Members should follow client privacy and data security rules established by the regulator.

Firms should maintain regular financial statements and submit them for review periodically.
OUR SUMMARY
As we wind down on the Trade360 broker review, here's a summary of our analysis of the Cyprus-based CFD broker. Trade360 is a tier-I regulated STP broker, which ensures adequate client privacy, data security, and protection of client deposits in the event of bankruptcy.
Also, Trade360 has a good product range, several account types with affordable deposits, multi-lingual support, and moderate trading conditions. When it comes to the trading platforms, the broker's offering ranks among the best in the industry and coupled with analytical tools like Trading Central, CrowdTrading, social, copy trading, and you realise there isn't anything more to ask.
On the flip side, there are a few negatives as well. These include high fixed spreads, slow trade execution, lack of one-click orders on its patented platform, unavailability of research and learning material, and a sluggish customer helpdesk. Besides, individuals signing-up with the broker outside the EEA do not come under the CySEC regulations, leaving them vulnerable to all sorts of risk, including counterparty risk.
Trade360 may not be the best CFD broker around nor the most economical. That said, they have several exceptional offerings for retail clients. If you are a resident of the United Kingdom or Europe, you might want to look them up.
BACK TO TOP