In the world of elite sports, The Australian Open is a highly anticipated event. Occupying the global stage each January, millions of viewers tune in to watch tennis' greatest matches between the sport's most celebrated players.
The event's sponsorships are always a hot topic. Corporate giants like Kia Motors and Emirates are familiar names audiences will see at the event once again.
However, the 2021 season sees the major event welcoming an entirely new sponsor to the arena – and tennis fans are already wondering who it is as the announcement makes international headlines.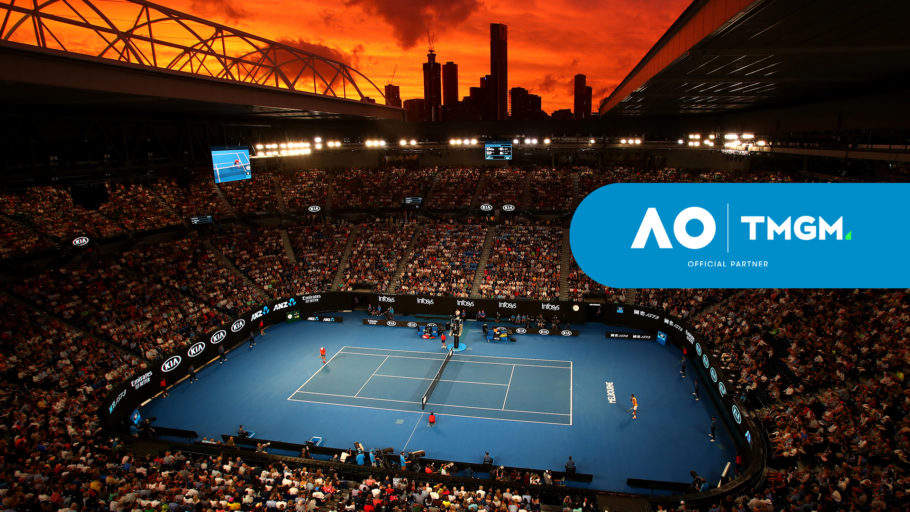 TMGM, the Leading Global CFD Trading Platform with headquarters in Sydney, will become the Official Online Trading Platform for the tournament with a multi-year contract.
"We are delighted to welcome TMGM to the Australian Open family, as part of our fan favourite Speed Serve, and to our international audience," Australian Open Tournament Director Craig Tiley said of the major announcement.
The platform will get can't-miss visibility with strategic on-court positioning for maximum impact.
The TMGM name will be visible at the Speed Serve, which measures the speed of each players' serve in kilometres per hour. It's a high profile on-court asset that engages fans both in the stadium and through broadcast.
As an Official Partner of the tournament, TMGM's VIP Clients will also enjoy premium experiences and hospitality at the event.
The reason for the sponsorship? It's not just about brand exposure. The platform, and the sport, evidently share much commonality.
"Speed, much like with tennis, is in the DNA of the TMGM brand and gives our investors a timely advantage on every trade." TMGM CMO Angelo D'Alessio explains.
"Considering speed of execution is one of our main strengths, aligning TMGM with the AO Speed Serve
seemed like the perfect place for us to be, and to bring our brand to life at this major event,"
The company additionally referenced the sporting event as resonating deeply with the company's history. Based in Sydney, TMGM has an affinity for the uniquely Australian event as a source of national pride.
Watch for the additional debut of TMGM's new brand identity, Trade the World, during the landmark event.
The 2021 Australian Open will be held at Melbourne Park, from 18-31 January.