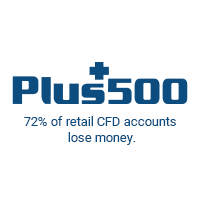 Plus500
Fast, secure, simple and user-friendly trading platforms
> 24/7 customer support
> Regulation in four countries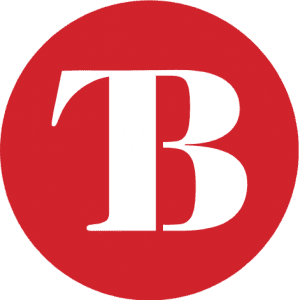 Review from
Ruben Wunderlich
72% of retail investor accounts lose money when trading CFDs with this provider.
About Plus500
Plus500 is a great starting place from which to make your first moves into the financial markets.
Founded in 2008, it is something of a newcomer to the industry and takes advantage of that by offering a service that is in many ways different and which now hosts over 1 million trading accounts. With a global outlook, it is available to traders in over 50 countries, provides trading services in over 30 languages and offers in excess of 2,000 CFD markets, covering asset classes that include stocks, forex, indices, ETFs, options, commodities and cryptocurrencies.
The service is very streamlined and during this Plus500 broker review, we found the trading platform easy to get to grips with and packed full of intuitive functionality. Navigating through the trading dashboard is particularly user-friendly and clients that get through to execution will see that one of Plus500's major selling points is the tight bid-offer spreads.
The user-facing parts of the platform illustrate the willingness of the firm to invest in the latest technological tools to enhance the trading experience. Behind the scenes, the operation is supported by a regulatory structure that involves the firm holding licenses with a host of reputable global regulators, including ASIC (Australian Securities and Investments Commission).
There is everything needed to get started trading, and a few innovative features as well. Take a tour of the Demo account to learn about Plus500's approach to trading the markets.
Products and Trade Offers
The Plus500 trading platform is very straightforward and well laid out. CFD trading is offered in a range of instruments and the platform facilitates access to over 2,000 financial markets. While some larger broker platforms offer more than 10,000 markets, it's reassuring that Plus500, while offering a lower total number, do cover an extensive range of instruments.
In particular, it is a positive feature of the site that single stock, commodity and index options are available. A demonstration of Plus500's willingness to keep up-to-date with trader appetite is that there are 13 CFD crypto markets available to trade, including Bitcoin, Ethereum/Bitcoin, Ethereum, Litecoin, NEO, RippleXRP, IOTA, Monero, Stellar, EOS, Bitcoin Cash ABC, Cardano and Tron. Even more on-trend is the recent rollout of markets covering cannabis stocks and indices, there being eight markets in this sector to choose from.
Plus500 makes it very straightforward to open an account. Free Demo accounts can be opened in a matter of moments, however, a Live account does take a little longer to set up. This is because that process requires the sharing of client information to ensure the broker complies with its regulatory duties. The demo account is a mirror of the Live account offers new users the chance to test the system.
Many will take advantage of being able to keep the Demo environment open for future testing with virtual rather than real funds. As some other brokers restrict the amount of time Demo accounts can be open for, the fact that Plus500 let theirs remain active is a positive feature. In fact, Plus500 makes switching between Demo and Live trading as easy as clicking a button.
The platform doesn't charge processing fees on deposits and these can be made using debit/credit cards, bank transfer and PayPal/Skrill. The firm's policy is to not charge fees on withdrawals, but they do reserve the right to charge if a client should exceed the maximum number of monthly withdrawals.
As with most brokers, there may be frictional costs incurred if users convert one currency to a new base account currency. This is a market-wide practise and new accounts should ensure they understand the process, particularly as doing so might help them reduce the costs.
There are two account options:
Retail account – Standard account, maximum leverage 1:30.
Professional account – Eligibility criteria apply, including  minimum income and asset levels.
Traders looking to qualify for the Professional version will need to complete further registration/application forms, mainly because the terms of that account include extended leverage terms. The Retail account offers the market standard levels of leverage so the maximum leverage available is 1:30 but many asset groups have leverage capped at levels lower than that.
The minimum deposit for a Retail account is $100, depending on the payment method, and account holders would do well to note there is an Inactivity fee of up to $10 that will be levied should you not log in to your trading platform for a period of only three months.
Plus500 prohibits its users from carrying out certain strategies. It does not allow trading activity that follows or looks like it is following strategies based around scalping, hedging and automated data entry. Triggering these conditions can result in the platform closing positions and even accounts.
The testing that formed part of this Plus500 broker review did not include trading activity designed to purposefully contravene the terms and conditions of the site. What was established, however, is that there exists a degree of online comment from broker chat rooms suggesting the unwinding process can be protracted and frustrating.
This would make it worth carrying out due diligence should you think your strategy may fall into any of those categories. Negative balance protection is applied to client accounts.
User-friendly platform
Tight trading spreads
Customer services are available 24/7
Regulatory framework
Limited research materials
Certain trading strategies not supported
No telephone help-desk support
Commissions and Fee Charges
But what about Plus500 fees and what you can expect in the way of charges? Well, Plus500's pricing is very competitive, particularly in the forex markets. Refreshingly, not only is the trading spreads tight but the pricing schedules aid transparency by being clearly laid out and presented in an easy to follow format.
By bundling their own commissions into the bid-offer spread, the firm is able to offer traders one number to assess at time of the trade. In terms of execution costs, the 'cost' associated with the bid-offer spread is what you pay – there are no additional charges for execution. On top of that, the spread can be as tight as 2 pips in some products. These rates compare very well with other brokers in the sector and are a major selling point for Plus500.
In line with standard market practice, there is a range of additional operational and financing fees that are related to the costs of holding positions. These are also laid out clearly in the Fees and Charges section of the Plus500 website. In terms of Overnight Funding charges, Plus500 is less of a market leader and doesn't fare too well in comparison to some other brokers.
The platforms need to make money somehow and super-tight trading spreads are definitely a good start but the overall cost of trading always needs to be considered. The total spend will be a function of investment time horizon, financing costs, some other frictional costs and trade execution but it's to Plus500's credit that they provide such a transparent pricing schedule to aid analysis of the subject.
When assessing a broker, it's always pleasing that, as in this Plus500 broker review, it can be confirmed that guaranteed stop losses are available to those looking to manage their risk. As with other brokers, these types of stop losses do incur a charge if triggered but not all brokers offer them, so it's good to have them made available.
There is also an inactivity fee of $10, which kicks in after an account has been inactive for three months. A nice touch is that the inactivity fee can be avoided simply by logging in to the system. Actual trading is not required and this gives traders the chance to minimise administrative costs.
What Others Say
"Plus500 has been in the brokerage business for a decade. They boast of 317,000 clients from all over the world. They are properly regulated in four different countries including Australia, UK and Cyprus. The trading platforms are simple, user-friendly, fast and secure. Platforms that can be used across multiple devices and operating systems are available for trading in various situations." – fxempire.com
The Plus500 broker review concisely sums up the best bits about the platform.
"Plus500 appears to offer competitive spreads on most of its major forex pairs, while minor pairs are a mixed bag." – forexbrokers.com
No broker is ever going to offer the best prices in all markets. The Plus500 review by forexbrokers.com highlights this point. From our perspective, we would maintain that pricing is a positive feature of the Plus500 offer.
"One of our favourite aspects of Plus500 is that unlike many other companies that pass the trader's information to an aggressive sales team, Plus500 has no sales team at all. Interested traders need only complete the application process and deposit their funds. This makes Plus500 an excellent option for motivated traders who don't want to be hounded but who want to explore the world of financial trading on their own." – dailyforex.com
This point taken from the Plus500 broker review by dailyforex.com is worth noting. This is an indirect but welcome consequence of Plus500 scaling back some of their services to keep spreads tight.
"At Plus500 scalping is defined as "A trading strategy where a significant portion of the customer's positions are opened and closed by him/her within 2 minutes." If Plus500 believes you were following this strategy, your account might be blocked and closed. Therefore, if you plan to execute trades within 2 minutes, Plus500 is not your broker" – brokerchooser.com
Plus500 may not be for you because they just don't want to support particular types of trading strategies. The Plus500 review by brokerchooser.com highlights scalping but there are other strategies that won't be compatible.
"A real disadvantage is that you can't call them." – onlinebroker-reviews.com
This comment by onlinebroker-reviews highlights why customer service is one area where Plus500 score lower than their peers.
Customer Service
Plus500 provides 24/7 customer support, which is a good starting place. Unfortunately, during our testing, we found the service scores less highly in terms of quality.
There is no telephone support function. Instead, ways of contacting the broker support team are limited to a Live Chat messaging system and email. Response times to email are considerable; in our testing, we found queries were usually turned around within 24 hours and while the response sorted out our issues, the time taken is noteworthy.
The Live Chat function is obviously meant to satisfy requests that are more urgent in nature and while we found the system effective, would not rank it as having the shortest response times in the market.
Platform Features and Tools
The Plus500 WebTrader is the broker's own in-house trading platform that requires no download or installation and is fully accessible via a web browser. Many traders will be disappointed by the fact that the Plus500 doesn't offer a MetaTrader 4 or MetaTrader 5 platform alternative.
This Plus500 review found that the trading platform is very straightforward, in a good way. Navigating through the different sections takes advantage of the intuitive layout, and the whole site, including the trading dashboard, feels uncluttered. The opening page takes new users to a default layout that gives a feel for the markets but doesn't overwhelm.
Moving through to executing trades forms part of a natural progression into the markets. At the time of the trade, there is a range of more advanced order building tools to allow complex orders. These include Trailing Stop Losses, Close at Profit, Close at Loss and Guaranteed Stop Losses. There are also details of the financing charges, market hours and the margin levels applied to each trade/position and having these displayed as part of the execution interface means important information is at your finger-tips.
It is also worth noting that during testing, we did experience a few instances where our trading instruction was rejected. This 'bouncing' of orders came about due to the market price moving before our order could be filled. While this is not reported to be a widely experienced problem, we would be remiss to not mention it.
Profile settings are easily adjusted. The Account Settings area, in fact, has a very nice feel to it and encourages traders to linger a while and take time to detail the type of service they want to have. For example, it is possible to adjust account privacy settings or set up accounts to receive (or not receive) a wide range of market news.
When navigating to other areas of the site, it is still possible to adjust some of the profile settings through the click of one button, taking away the need to work through a menu of settings options. One section of the site that helps Plus500 stand out is the Account Snapshot area. From here, users can gain a high-level view of their account and assess the cash balance, leverage levels and breakdown of their portfolio.
Some of the charting functionality is of quite a high standard but the more advanced traders may find some tools and indicators missing. The trade-off is that the platform as it stands is incredibly simple to use and may, therefore, provide more value to a new trader rather than a more experienced one.
Clients who step away from their trading desk for a while may discover another innovative risk management tool. There is an auto-logout function set by a timer and it is triggered quite soon after sessions have been left dormant. Of course, logging back in is easy to do and our testers found this simple but effective security feature gave an extra degree of comfort.
Mobile Trading
Plus500 cater to traders who want to keep in touch with the markets when not at their desktop. The main way of doing this is via the Plus500 app that is available for iOS, Android and Windows phones.
There is a seamless crossover from the desktop version of the platform as the Plus500 app includes all the same functionality and tools. Our testing during this Plus500 review established that the mobile service comes with a range of alerts that can be set to keep traders up to date with positions and market events; news services, account administration, charting tools and the rest of the Web Trader functionality are all available on the app. Charts can be expanded out to full-screen size and the charting indicators available to the desktop version are also available in the Plus500 app.
As with the desktop version, the dashboard layout is crisp and clear, which is additionally relevant when using a smaller screen. Considering the presence of an innovative auto-logout function on the desktop version, it was surprising to find this not carried over to the Plus500 app, but this would have been only an added extra.
Robo Trading
Plus500 does not support automated trading; the platform is a closed system. In fact, breaching or trying to breach this condition by introducing third-party automation tools can result in accounts being closed. The prohibition of advanced customized trade automation might not be too much of a negative factor for the new and intermediate traders that the site will likely appeal to. That group of traders, though, may notice that there is no social or copy trading element either.
Research and Learning Section
Plus500 offers very little in terms of research or learning.
Some Economic calendars are provided and these can be filtered to meet individual needs. There are also some pop-up notification windows that highlight market events in real-time but these tools are simple databases rather than thought-provoking analytical reports.
The lack of any real value in this area is a reminder that Plus500 does in some ways offer no-frills trading. The other side of the argument is that cutting some corners helps keep spreads tight and allows for investment in dashboard technology.
As the platform is so straightforward to use, it's easy to be more lenient towards Plus500 for being lightweight in terms of the 'how to use the platform' style of materials. Those who want to explore any feature of the sites will likely find even the FAQs to be fairly limited in nature. Those who are curious to learn how to make the most of the site would do well to hook up with the Plus500 online trading community and ask questions there.
Regulatory Details
So, is Plus500 safe? Plus500 is a global broker that takes a global approach to regulation.
The company Plus500 Ltd is incorporated in Israel and listed on the LSE's (London Stock Exchange) Main Market for Listed Companies. A range of subsidiary companies operates in other domiciles, including:
Plus500UK Ltd, based in London, authorised and regulated by the Financial Conduct Authority in the UK (FRN 509909).
Plus500AU Pty Ltd holds AFSL #417727 issued by ASIC (Australian Securities and Investments Commission), and FSP No. 486026 issued by the FMA (Financial Markets Authority) in New Zealand.
Plus500 has offices in Australia, UK, Singapore, Israel and Cyprus and subsidiaries in those countries are regulated by or hold licenses from regulators that include Monetary Authority of Singapore (MAS – License No. CMS100648-1) and Cyprus Securities and Exchange Commission (CySec – Licence No. 250/14).
There are many risks associated with trading the markets. While it is impossible to offer any guarantees, this Plus500 review can confirm that the firm has set out to gain authorisation from a range of top-tier regulators. This means they are obliged to carry out regulatory reporting, comply with regulatory guidelines and according to domicile, hold client funds in segregated accounts.
OUR SUMMARY
Fast, secure, simple and user-friendly trading platforms
GET STARTED
72% of retail investor accounts lose money when trading CFDs with this provider.
From our assessment, Plus500 is a reputable broker that will attract traders looking for competitive pricing and an easy-to-use platform.
The functionality of the trading dashboard makes it easy for new traders to enter into the markets. It is full of user-friendly features, some of which are unique to Plus500 and it is available as a mobile app and in a desktop-based Web Trader version.
Customer support is available 24/7 but reading past that headline statement, it's actually the case that customer support is something Plus500 could improve upon. In a similar fashion, the research and learning tools are almost non-existent.
However, no broker can be everything to all traders. Plus500 does very well in terms of keeping the route to the markets clear and to make trading them cost-effective. Despite the basic appearance of charts, there is a range of useful indicators available and the execution interface is particularly impressive as it is packed with a host of interesting risk-managing features.
While not covering as many markets as the bigger brokers, this fact does not immediately jump out as being an issue. During testing, rather than missing things that were not there, we found we appreciated having a lighter touch and a more agile platform to work with. The Plus500 platform could be too simplistic for some advanced traders and is certainly limited in some ways, but tight spreads never go out of fashion.
TRADING DISCLAIMER
CFDs are complex instruments and come with a high risk of losing money rapidly due to leverage. 72% of retail investor accounts lose money when trading CFDs with this provider. You should consider whether you understand how CFDs work and whether you can afford to take the high risk of losing your money.
BACK TO TOP