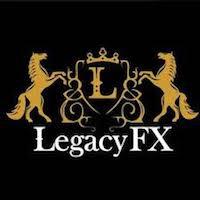 LegacyFX
User-friendly MT5 platform
Good range of tradeable instruments
Choice of account types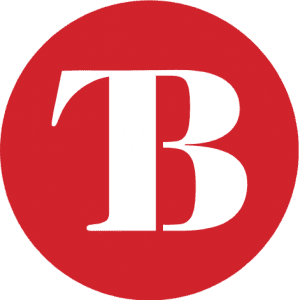 Review from
Ruben Wunderlich
About LegacyFX
LegacyFX is an online multi-asset CFD broker based in Vanuatu. The brokerage was founded in 2012 but was relaunched under new management in 2017 and offers competitive trading conditions, a variety of assets, and trading via contracts for difference (CFDs). LegacyFX is fully regulated by the Vanuatu Financial Services Commission and has additional regulation throughout the EU, provided by the Cyprus Securities and Exchange Commission. The broker securely stores client funds separately from the company's operating funds, and clients can benefit from negative balance protection, free trading tools and low fees. The brokerage offers over 200 tradeable instruments across several asset classes, including forex, single stocks, indices, commodities, metals and cryptocurrencies. LegacyFX also offers tight spreads, starting at just 0.5 pips, with no hidden commissions and no fees for swaps or long-term positions. This broker provides the award-winning MetaTrader 5 (MT5) trading platform, which is generally popular with online traders worldwide.
Retail traders can choose a Silver Account, which requires a minimum deposit of $500 and offers spreads from 1.6 pips; a Gold Account, with a minimum deposit of $5,000 and spreads from 1.0 pips; or a Platinum account, which requires a minimum deposit of $25,000 but offers spreads from as low as 0.6 pips. All account types offer a fixed spread option, leverage of up to 200:1, and no swap fees. There is also a customisable VIP account, which requires a deposit of at least $50,000. Islamic accounts are also available with this broker. The broker can take clients from most countries but cannot accept clients from the US, Yemen, North Korea and Iran. LegacyFX specialises in trading contracts for difference (CFDs), meaning that traders can speculate on the price movement of financial instruments and potentially profit from those price movements without owning the underlying assets. Traders should note that CFD trading can be risky, especially for beginners, so it is vital to educate yourself, employ sound risk management strategies, and trade with appropriate leverage levels.
Products and Trade Offers
LegacyFX offers a range of assets as CFDs, including a wide variety of major, minor and exotic forex pairs; several major indices and a handful of minor ones; a variety of stocks; commodities in the agriculture, energy and financial sectors; and a choice of precious metals, including gold, zinc and aluminium. The broker also offers a limited number of cryptocurrencies – namely Bitcoin, Ethereum, Litecoin and Ripple – which is not always the case at multi-asset brokers.
Spreads are competitive, and there is a fixed spread account option for those who prefer that model or floating spreads, which will depend on market conditions and liquidity. Spreads vary between instruments, but on the EURUSD they start at just 0.6 pips, and on the EURGBP they start at 0.5, depending on the account type. A leverage of up to 1:200 is available on both major and minor currency pairs. On exotic pairs, leverage of up to 1:100 is offered. Leverage on other assets varies. It is up to 1:100 on indices, no more than 1:20 on commodities, and up to 1:5 on stocks and cryptocurrencies. This is still generous as many brokers offer no more than 1:2 leverage on crypto trading.
Good choice of assets
Generous leverage
Competitive spreads
Limited choice of cryptocurrencies
Not all indices are available
Commissions and Fee Charges
This broker offers a convenient trading model with no hidden commissions and no swap fees. As with many online brokers, the broker's profit is therefore coming primarily from the spreads, so this is what traders need to watch to analyse their trading costs. As already mentioned, this broker's spreads are generally very competitive, starting at just 0.5 pips on some instruments. There are also fixed spread accounts available, which may be more convenient for traders who like to know in advance exactly what their trading costs will be.
Many online brokers have some 'hidden' extra fees, but at LegacyFX, this does not seem to be the case. There are no broker-levied deposit fees, and withdrawal fees are not usually charged, though the terms and conditions of the site set out circumstances under which handling fees may apply, as assessed by the bank or financial institution processing the withdrawal. Unlike most brokers, there are no rollover fees or swap rates. Remember that broker fees can change at any time, sometimes without notice. There may be other fees that apply to your account not mentioned in this LegacyFX broker review.
What Others Say
Independent review sites that have posted a LegacyFX broker review are generally quick to praise the broker, often pointing out positives in several different areas. A LegacyFX review on ForexFraud.com states:
"If you're a professional or amateur trader that wants to enjoy the experience of using professional trading tools that will enhance your trades, then it's advisable to go for LegacyFX. It also represents a good choice for those looking for a regulated broker that runs ECN accounts with a maximum leverage of 1:200."
As already mentioned, leverage of up to 1:200 for major forex pairs on retail accounts is indeed generous, and these good levels of leverage are also reflected in other instruments. We agree that this broker is highly suitable for traders at all levels due to the choice of account types, aimed at the beginner, intermediate, advanced and professional traders.
ForexTraders.com also makes an important point in its LegacyFX review:
"MT5 is the flagship of the LegacyFX trading platform line-up. When it comes to satisfying all the needs and wants of most professional traders, the MT5 platform comes in handy. It shines at every operational facet. Plus, it has a superb charting system, and it supports different scores of time frames and drawing tools."
We will discuss the features of the MT5 platform in more detail below. Still, it is certainly true that it has an excellent charting system and is the preferred platform choice for many advanced and professional traders.
Another LegacyFX broker review on FX Empire praised the platform for its market analysis section, updated daily by in-house analysts:
"In their Market Review Reports analysts share recent market developments and activity across the European, US, and Asian Trading Sessions."
This is undoubtedly something that traders at all levels can benefit from. No LegacyFX review would be complete without looking at the research, analysis and education provided by this broker, which we do in considerable detail below.
Customer Service
LegacyFX provides a few different customer support channels. There is a dedicated support phone line available Monday to Friday, from 8:00 to 24:00 (GMT+3). There are dedicated email addresses for support, complaints, dealing, and compliance issues. In addition, there is an easy access contact form on the website, with the option to receive a reply by email or request a call back if the issue is easier to discuss by phone. The company also runs active and responsive social media accounts on Facebook, Twitter, LinkedIn, Instagram and YouTube, allowing new and existing customers to quickly reach out to its customer support in various ways. Live chat is also available through the website during business hours.
As well as these general customer service options, there is an extensive and very helpful FAQs section on the website, which is a good first stop if you are looking for general information or answers to common queries. If you have questions about trading itself, or market analysis, there is a useful and extensive training, learning and research section.
Platform Features and Tools
LegacyFX offers the very popular MT5 platform in various versions, including MT5 Terminal, WebTrader and mobile versions for all devices. The MT5 platform is generally considered the most powerful trading platform on the market, using award-winning MetaTrader software and encompassing a wide range of functions and features. The platform comes with comprehensive charts and a range of technical indicators and live price feeds, alerts, backtesting facilities, and many other useful features. The MT5 platform is also highly customisable and is compatible with a range of third-party tools and add-ons, giving access to an even more extensive range of technical indicators and charting tools, as well as useful extras such as Autochartist and Expert Advisors. This allows for automated trading and provides a great deal of versatility for traders at any level. The platform has a clean, user-friendly interface and is available for personal computers, Mac and mobile devices. The highly customisable dashboard allows traders to develop a suite of technical analysis, research and trading tools that suits their needs and requirements.
Mobile Trading
LegacyFX provides free mobile apps for iOS and Android devices, allowing for easy trading on the go. Mobile apps are available to download free from Google Play and the Apple App Store and incorporate all the MT5 features that traders have come to expect, albeit in a somewhat different layout. With LegacyFX, the mobile experience is enjoyable and user-friendly, with the majority of the important tools, functions and indicators available on the desktop also easily accessible from the apps. The apps allow for real-time quotes, all order types (including pending orders), a detailed online trading history, and a free financial news feed. They support customised alerts and push notifications and allow for fast switching between different financial instruments when using the charts. The apps are available in multiple languages and can be customised to your individual needs. They provide full technical analysis, one-click trading, and fast order execution. The iOS app has a 4.7-star rating on the App Store, with 6,800 ratings, and the Android app has a rating of 4.6 stars, with almost 600,000 ratings.
Robo Trading
The MT5 platform incorporates the ability to conduct automated trading via the Expert Advisors (EA) function, as well as social or copy trading via other compatible tools such as ZuluTrade. EA can be easily used to monitor financial markets and find opportunities according to parameters set by you, the trader. When the conditions you specify are met, your EA will either notify you or open a position automatically if set up. Your EA can also be set to close positions when it suits you, and this can be set up using stops, trailing stops and limits. This type of automated trading is common in the forex markets and can also be used for other instruments, allowing traders to keep opening and closing potentially profitable positions even if they aren't able to continually monitor market conditions. Automated trading comes with pros and cons, of course. It offers an accessible, low-cost way to manage your portfolio, but traders should always remember that any automated investment system has its limitations. It is heavily reliant on the information you provide and responds to the parameters you set, so personal research and analysis are still required.
Research and Learning Section
Education is undoubtedly an area where LegacyFX stands out, making it an excellent choice for new or less-experienced traders. The broker runs an online video library, with on-demand tutorials, courses and training videos in many areas, covering everything from understanding currency pairs to distributing risk when making trading decisions. There are also live webinars, which examine the major world and business events that will impact markets and analyse different approaches to trading. While many of the courses available are aimed at newer traders, there is also a section of in-depth advanced online courses on various topics.
In the education section, you will also find a range of resources that can be downloaded for use offline. There are several eBooks focusing on specific topics such as beginners' strategies, trading psychology, capital management and technical analysis. These can be easily downloaded from the education section of the website. There is also a useful and very comprehensive glossary, giving brief but precise definitions of various terms and vocabulary used in online trading. Also, there is an excellent market analysis section, updated daily by in-house analysts who share regular Market Review Reports covering relevant market developments and activity. Overall, LegacyFX seems dedicated to providing the necessary educational and training resources to ensure that clients have the knowledge they need to get the most out of the platform and their trading experience.
Regulatory Details
LegacyFX is headquartered in Vanuatu and is fully regulated by the Vanuatu Financial Services Commission (VFSC), under licence number 14579. The main objective is to enhance financial transparency and offer greater client protection. According to the jurisdictions in which it operates, the broker is also registered with other relevant regulators, including regulation throughout the EU, provided by the Cyprus Securities and Exchange Commission (CySEC). While registration with CySEC provides oversight when operating throughout the EU and the EEA, the broker is also registered with other relevant bodies such as the Financial Conduct Authority (FCA) and BaFin.
While there are always risks involved in online trading and CFD trading, the broker follows best practices and is generally considered to be secure and reliable. LegacyFX securely stores client funds separately from the company's operating funds to offer protection in the case of insolvency, and clients also benefit from negative balance protection. The company's relevant legal information is clearly laid out on the website, including general terms and conditions, a complaints and disputes policy, a risk disclosure statement, and a risk warning. All traders are strongly advised to be aware of such policies when choosing a broker.
OUR SUMMARY
As we have demonstrated in our LegacyFX broker review, this broker is a solid choice for traders at all levels due to a wide range of features and a choice of account types aimed at traders with differing levels of experience. New traders, or those lacking experience, will benefit from the user-friendly platform, the comprehensive and very extensive education section, and the opportunity to open a basic account with a relatively low deposit. More experienced traders will find all the tools, features and automation they might need, along with a good range of tradeable instruments and account types that cater to more advanced traders with more substantial budgets.
All traders can benefit from generous leverage, competitive spreads, negative balance protection, and low fees. The lack of rollover or swap fees is particularly attractive and means that the broker can offer Islamic accounts at all account levels. The broker is fully licensed and regulated in relevant jurisdictions and can serve clients in most countries. While there are certainly some pros and cons to consider, it is easy to see why LegacyFX is generally favourably reviewed and remains a popular and trusted CFD broker.
BACK TO TOP