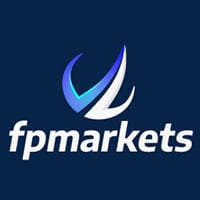 FP Markets
Australian-based broker combining European regulation
> Wide range of markets to trade
> Responsive, multi-lingual customer service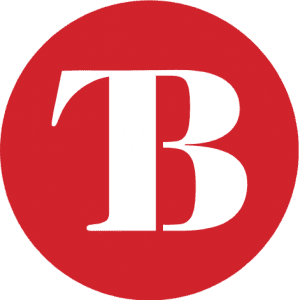 Review from
Ruben Wunderlich
About FP Markets
FP Markets is an established and reputable Australian-based broker, which provides its clients with very high-quality trading platforms. It features competitive pricing, a range of forex, CFD and derivative markets, and excellent market flow and trade execution.
The levels of customer service are a real plus-point and the broker also aims to allay customer fears by setting up its operation within a top-level operational framework.
First Prudential Markets Pty Ltd (to give them their full name) have been operating since 2005, and being something of a success story, now act on a global scale but remain headquartered at 10 Bridge Street, Sydney, Australia. Their Australian activity is authorised and regulated by the Australian Securities and Investments Commission (ASIC) and European activity is authorised and regulated by the CySEC (Cyprus).
The broker covers in excess of 10,000 markets and the trading platforms are packed full of powerful software, yet the trading dashboard maintains its agility. The layout is clean and crisp, and the functionality leans towards helping traders get trades into the market. This is further supported by very responsive and knowledgeable customer support staff that offer a multilingual service on a 24/5 basis.
FP Markets appears to have a plan to provide traders with everything they need, but nothing they don't and is a broker definitely worth considering. This FP Markets broker review found going through the portal leads on to a refreshingly effective trading experience.
Products and Trade Offers
FP Markets offers a range of markets that cements its position as a global multi-asset broker; its website is translatable into 11 different languages. CFD trading is possible in equities, indices, commodities, cryptos and futures. There are also 50 Forex pairs available meaning it is possible to trade more exotic currency pairs as well as the major ones.
Trading takes place through the in-house system IRESS and the market recognised (MetaTrader) MT4 and MT5 platforms. The markets are accessed via a range of accounts and the minimum opening balance on some accounts is as low as $100.
There are two Forex accounts on offer, Standard and ECN RAW and both are supported by the MetaTrader platforms. Each has certain requirements, for example the ECN version requires a larger opening balance, and each is tailored to different types of trader and trading activity. The ECN version ensured clients have direct access into the Forex market when executing.
CFD traders can choose from three types of account: Professional, Platinum and Premier, and these all trade off the IRESS platform. The opening balance on these Professional, Platinum and Premier accounts ranges from $1,000 to $50,000. Accordingly, the terms and conditions vary as you move up the scale. One notable item is that it is possible to apply leverage of 500:1 on some accounts.
Extending its appeal to a wider market means that FP Markets offers two types of standard share dealing accounts and also an Islamic Trading account.
Clients that are happy with the FP Markets service can benefit from a referral programme, which offers a cash reward to those that recommend other users to take up trading with the platform.
Those that are new to MT4 / MT5 can also take advantage of the offer currently being made to refund the first $600 USD of trading commissions. There is also a VPS Reimbursement special offer, which reimburses funds to traders who carry out a minimum number of trades each month on the VPS service. The exact terms of such offers can change over time and anyone considering them would do well to carry out thorough due diligence, but it is something that could definitely help traders out.
During this FP Markets review, opening an IRESS demo account took longer than expected, with link-containing-emails repeatedly going missing, but the live account takes only one day, which compares well with the rest of the sector.
Choice and functionality of platforms
Market flow
Customer support
Over 10,000 markets to trade
Competitive spreads
Limited range of cryptocurrency markets
Robo trading not supported through IRESS
No guaranteed stop losses or negative balance protection
IRESS account can take time to set up
Commissions and Fee Charges
Given the range of accounts on offer, a direct comparison is not very easy to process. The platform does thankfully try to ensure its pricing scheme is as transparent as possible. Some commissions are included in the trading spreads but there is still a lot of information to digest. Deciding which approach to take would likely start with traders establishing what minimum deposit size with which to open an account. From there, it would be important to factor in likely trading volumes and which type of order execution would be preferred.
Whilst this process may take some time, it would take advantage of FP Markets offering traders the chance of finding an account that is a best-fit for them.
The fees are openly shared and available.
Some notable highlights are that standard Forex spreads come with zero commissions as these are built into the bid-offer spread. Forex RAW trading does incur a commission per side. Equity CFDs do incur commission charges (Australian Equity CFD commission per side is 0.8%) and some markets also carry a minimum charge, which might be something for those trading in small size to consider.
There are also platform fees to consider. Whilst IRESS Trader, IRESS Mobile and the MT4 platform come free of charge – and are to most people perfectly fine to trade off – the IRESS Trader/Viewpoint platform comes with a $55 monthly charge.
This pricing schedule reflects that individual traders have bespoke needs. Applying the cost associated with a particular service does complicate any cost–benefit analysis but does mean that costs are attributed to those that consider them justified and not spread across the board. Whilst by no means a no-frills broker that competes only on price, this FP Markets review found it to have pricing that is in line with its peer group and offers ECN/STP execution at those rates.
As with other brokers, account administration fees also apply. As well as financing fees there is the possibility of wire transfers in the account picking up a charge – but this largely depends on each person's domicile, payment type and if the transfer is the first one being made. Funds can be wired in AUD, CAD, CHF, EUR, GBP, HKD, JPY, NZD, SGD and USD and payment processing options include: debit and credit cards, bank transfer, OnlinePay, POLi, FasaPay, Neteller, Skrill, PayPal, BPAY and NganLuong.vn
What Others Say
"FP Markets is a large Australian broker that allows clients from around the world to trade numerous different assets and markets.
They offer their traders both ECN execution and Direct Market Access (DMA) with CFDs. This allows them to provide a highly refined trading experience with near instant execution and razor-thin margins."
FP Markets is trader-focused. The review by coinbureau.com notes the service targets providing traders with what they need to trade.
FP Markets differs from most brokers in offering clients a hybrid ECN/STP execution model, allowing the opportunity of fast execution and natural spreads. A choice between account types is offered depending upon whether you want to trade Forex, CFDs, or individual shares.
In their FP Markets review, dailyforex.com introduces how FP Markets has a wide range of account types. Such variety is welcome but does mean a little bit of research needs to be undertaken to establish which is the best fit.
"FP Markets is a very well-established and respected broker. It is well-regulated and provides for a wide range of trading markets and trader types of all levels."
The FP Markets broker review by investingoal.com offers some reasons for the success of the platform.
Customer Service
The customer service team at FP Markets offers multi-lingual assistance on a 24/5 basis. It comes in the form of a (very responsive) live chat, telephone support and also email. The staff were particularly well-informed about their product and the markets in general, and most issues were resolved at the first attempt. We did experience persistent problems when setting up one of the test accounts and this issue took days to resolve. Whilst the customer support team were attentive and indeed helpful it felt like they were compensating for procedural flaws in the FP operational structure.
It transpires that the log-in details for the demo account are sent via a third party and if that doesn't hit a recipient's inbox (or spam folder) then it takes some time to resolve the issue. As a consequence, this FP Markets review can commend the staff for being engaging but the overall mark is impacted by the fact they didn't manage to fix the problem sooner.
It's highlighted by FP Markets that they have over the years won a range of awards, which hopefully means our log-in issue was a glitch. There is reference to collecting Investment Trends Report awards for '#1 Most Satisfied Traders' and '#1 Best Customer Service'. Having had extensive interaction with the staff there it is no surprise that they have been recognised in this way.
Platform Features and Tools
FP Markets offers two trading platforms, MetaTrader's MT4 and a proprietary platform called IRESS.
MT4 is the world's most used platform. It is robust, reliable, has powerful charting tools and because of its broad appeal, acts as a hub for traders around the globe. It's also very attractive to systematic traders, particularly those active in the forex markets. There is a range of ways for traders to connect their own models to the MT4 platform and there is also the Expert Advisor function whereby traders can follow the trading decisions of others.
The IRESS platform is very, very good. This FP Markets broker review would go as far as suggesting anyone with an interest in trading functionality and sign up to see what it looks like. As mentioned in the Customer Service section of this review, there is a slight delay between registering for an account and getting hold of the keys, but it is worth the wait.
From first login, it is evident that the IRESS platform has a professional feel to it. It does require downloading but once opened, takes traders right into the finer details of how the markets are trading. One monitor gives market depth by instrument name, detailing the volume traded at what price and time.
The platform is based on Java and the functionality would not be too difficult for a novice trader to get to grips with. However, intermediate and advanced traders with experience of using other broker platforms will notice a distinct difference as the platform comes equipped with some fairly advanced features such as Market Maps. Also, the Analytics menu includes a range of high-quality tools. The more day-to-day functions are of course catered for but with an FP Markets twist, such as the 'Market Activity' monitor, which takes a database of instruments and allows for them to be monitored and filtered in a variety of ways.
The quality of the service continues through to trade execution. The Quick Trade Panel allows single-click dealing, or a very extensive range of advanced settings to allow traders to build trades and contingent orders exactly how they want them. The Order Summary area of the ticket, which provides a breakdown of what the order looks like in cash terms, acts as a useful sanity check, which is always useful when trading.
The broker prides itself on achieving some of the lowest slippage levels amongst ECN brokers but there is no facility to build guaranteed stop losses. Whilst guaranteed stops aren't to everyone's liking they are an important risk management tool and their absence counts against FP Markets.
Mobile Trading
The MetaTrader platforms, MT4 and MT5 can both be accessed using the MetaTrader app that is available for Android and iPhone. The mobile experience for trading Forex is a clever cross-over from the desktop platform and there is a lot (if not all) the powerful charting tools made available. There are also account administration services and links to the trader network that comes as part of the MetaTrader package.
The IRESS platform is accessed via Internet browser via the IRESS app that is made available for iPhone and Android devices. It provides trading services and also portfolio and account management reports, news, advanced charts and dynamic pricing. With FP Markets focusing so heavily on designing a service that helps traders trade, it's no surprise to find that the mobile trading execution interface comes equipped with a range of tools to allow advanced-style orders to be placed.
Robo Trading
The MetaTrader platform comes with the EA (Expert Advisors) function, which is something of a market leader in terms of robo trading. The pool of traders to choose from is extensive and reflects MT4 being one of the most popular platforms to use across the globe. Those looking to build their own systematic models and trade these can also do this through MetaTrader. This is a real plus-point for many and can involve developing a few automated processes or a full-blown model.
Whilst there is an extensive range and depth of robo trading services on the MetaTrader platform, this does not carry over to the IRESS platform. This means that robo trading is limited to the markets that are available to trade on the MetaTrader platforms, these being: Forex, indices and commodities.
Research and Learning Section
The research and education that comes with the FP Markets site marks highly in terms of quantity and quality. This FP Markets broker review was quite impressed by what they offered in this area.
'The Daily Market' report provides a breakdown of overnight markets as well as a look ahead to the coming day. This report fits in well with 'The Week Ahead' report, which is presented in video format, is able to address market developments in greater detail and acts as a forum for analysts to discuss trading ideas. The final pieces of this data-packed jigsaw are the 'Market News' report and 'Economic Calendar' function, which highlight upcoming events such as holidays, trading hours and roll-overs, all these events are good to keep an eye on.
Trading ideas and other resources that are more educational in nature are also available. The 'Trader's Education' section covers a range of topics and aims to build the skill set of users. Subjects covered range from 'How to use RDI' to 'A Macro Funnel to View the Trading World'. These are in-depth modules with supporting videos that can be over one hour long. A slightly lighter-weight approach to the same subject is provided by the 'Forex Market Analysis' material, which focuses on the FX markets and covers up-to-date topics such as Brexit and current trends in cryptocurrencies.
Webinars and classes are also included and can be accessed live or via a replay service. The webinar presented in February 2019 for example offered an in-depth forecast of the Forex markets and possible trends for 2019.
The 'Spark' area of the site helps FP Markets stand out from the crowd as it contains videos and tutorials covering areas of trading that are often overlooked by other platforms. Whilst other brokers focus attention on getting novice traders up to speed, the 'Spark' tool covers higher level subjects such as Delta and Trade Set Ups. It is a resource that is likely to be as useful to intermediate and advanced traders as it is to beginners.
Written materials are also included. A library of ebooks is free to access and for example includes an 18 page ebook 'Get Your Trading on Track' that covers topics such as the Psychology of Trading, Evaluation and Trade Construction.
Regulatory Details
FP Markets is regulated by the CySEC and Australian Securities and Investments Commission (ASIC) and operates under an Australian Financial Services Licence (AFSL) – number 286354. AFSL holders, such as FP Markets, must meet many ongoing obligations. The documentation required to open a live account is an indication of the hoops that need to be jumped through before clients can be on-boarded.
On the subject of client security, it is worth noting that trading accounts are not covered by negative balance protection. Negative balance protection is a tool that limits trader losses to the funds in their account. Once it's gone, it's gone, but there is no liability transferred to an individual's personal assets should there be further trading losses that take the account balance into negative territory. This kind of protection is increasingly popular as it ensures the platform shares some of the risk relating to positions held in the market. It might be that a broker operating negative balance protection closes out a client's positions during volatile markets, but this may be preferable to having a loss in excess of the initial capital you put up to trade.
OUR SUMMARY
Australian-based broker combining UK/European regulation
GET STARTED
FP Markets offers a high-quality trading service that will appeal to new and intermediate traders, but it stands out from the crowd by also providing a range of features that will specifically appeal to more experienced traders. There are routes to market execution that are reliable, fast, effective and well-priced.
The functionality of the platforms is top tier and it has a wide range of powerful analytical tools. The customer support during our testing was a peculiar mixture of exemplary service and frustration. Add to this mix the high-quality research and learning tools, and you can begin to appreciate this is in many ways the real deal. This point is reconfirmed by the number of markets on offer being in excess of 10,000.
Client protection from a regulatory perspective is strong –with ASIC being one of the best regarded regulators out there – but there are two areas relating to operational risk, which might be flags for some. Negative balance protection and guaranteed stop losses have not always been as ubiquitous as they are today but for many traders, they have become really useful trading tools. Neither of these risk management tools is provided by FP Markets. They may well be missed by some traders whilst others may find the low slippage and ECN trading access are a higher priority for them.
All things considered there is definitely value in trying out the platform and the IRESS demo account gives an idea of what a high quality platform feels like.
BACK TO TOP