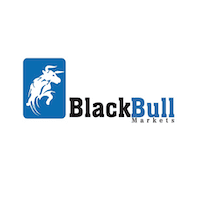 BlackBull Markets
Market-leading forex trading provider
> User-friendly platform for traders with various levels of experience
> Comprehensive market analysis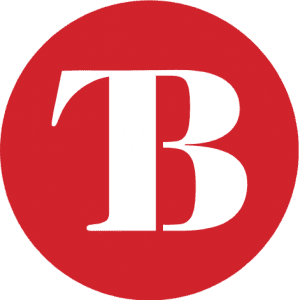 Review from
Ruben Wunderlich
About BlackBull Markets
BlackBull Markets was founded with the vision of becoming the world's leading financial technology and foreign exchange broker. The company is considered the first true ECN, no dealing desk brokerage. It specialises in forex, fintech solutions, commodities, CFDs and fibre optic communications, serving a range of clients all over the world.
The company was initially founded in Auckland, New Zealand in 2014 after its management team decided to get involved in the foreign exchange retail sector. Prior to this, the company had a background in institutional forex trading and boasted over 10 years of experience in the field.
Its vision was to provide support for retail clients who needed more in the way of institutional-level resources. To achieve this, the team developed multiple fintech solutions, which it would go on to include in BlackBull Markets' patented proprietary in-house, trade-order aggregation software.
After establishing its advanced technological and pricing offers, the company focused on providing a professional service to its clients, such as personal account management, daily market condition updates and specialised analysis tailored to its clients' needs.
This is what has allowed BlackBull Markets to provide an overall superior product when compared to its competitors, which by itself is no mean feat. Since its inception, the company's popularity has skyrocketed worldwide, allowing it to pursue rapid growth in a relatively short space of time.
Products and Trade Offers
BlackBull Markets offers a wide range of investing tools and features. From a technology standpoint, it is leaps and bounds ahead of its competition. BlackBull was one of the first companies to pioneer the concept of the demo account, which allows customers to experiment with their trades before committing real money. Of course, this doesn't ever guarantee success, but it does help new traders learn the ropes and provides them with a platform where they have the flexibility to be more experimental without the risks usually associated with trading digitally.
The company offers a range of accounts to its clients, allowing them to choose one that best meets their needs. The account types are all very self-explanatory, so clients will know what category they fall into upon viewing the selection. The standard account, for example, is ideal for beginners and features no commission to BlackBull itself as the broker. This is very generous as well as being helpful to those new to trading. Mistakes are bound to happen to inexperienced traders, and success, when it arrives, can open up their eyes to the possibilities that trading offers. By providing a no-commission account, BlackBull Markets helps new traders gain a foothold and grow their influence. Howver, the minimum deposit of $200 will still need to be met.
For those more experienced in ECN trading, there is the prime account. This is where commission begins at a $6.00 per lot basis, which is reasonable to any trader. For clients
looking to trade based on institutional services and functionality, there is also a specialised account set up for these clients. Interestingly, there is also an Islamic specialist account type, which obeys Islamic trading laws as stated in the Quran and allows followers of the Muslim faith who engage in trading to remain compliant to the laws they live by. With Islam as the fastest growing religion on the planet and trades being conducted all over the world, this really is a progressive step for BlackBull Markets.
For more information on the individual features these accounts offer, please visit the BlackBull Markets website, although for the purposes of this review, we can confirm that BlackBull has done a commendable job of including all traders in its target audience. These specially crafted account types all have access to a wide range of markets including forex, energy, precious metals, commodities and the more portfolio-driven index CFDs. Each is given a much more in-depth explanation on the company website. However, we feel BlackBull Markets has ticked all the boxes here.
User-friendly platform
Mobile app that works just like the platform
Wide range of account types to suit different experience levels
Wide range of markets
Pricing could be more transparent
Unavailable in certain large territories
Commissions and Fee Charges
While the company is open and transparent about its commission structures and fee charges, this information isn't exactly up in lights on its website. As we mentioned above, an indication of the commission is given on the breakdown of the various accounts page, but for institutional accounts, the commission is negotiable. While more information explaining how this works is offered by the company in its terms and conditions page, the website could do a better job of explaining this.
In the company's defence, anyone seasoned in this form of trading will understand why this is the case. However, for our BlackBull Markets review, we feel a page dedicated to commission structure and fees would be a useful addition to the company's website. On the other hand, another positive is that the company does not charge a fee for depositing funds. Admin or processing fees are an industry staple, and it's refreshing to see BlackBull waive this in the name of customer support.
What Others Say
When all is said and done, BlackBull Markets stands as perhaps the most reputable broker we have reviewed thus far. The trading community just likes these guys and that is quite priceless. In fact, reputation could well be considered the main selling point of this operator.
Forexfraud.com offers very high praise indeed in its BlackBull Markets broker review, drawing particular focus to the company's reputation.
The only trading platform currently provided by the broker is MT4. The award-winning trading platform comes in several versions, covering Windows, Mac and Mobile platforms, though for the time being, BlackBull's versions do not extend to Web Trading.
ForexTraders.com agrees with Forexfraud.com in its BlackBull Markets broker review, especially regarding its reputation, although the review's main praise goes to the company's MT4 trading platform.
lackBull Markets deserves a mostly positive review. Fees are reasonably standard while trading conditions are very good. The range of assets offered for trading is not highly diverse, making BlackBull Markets a more suitable broker for traders happy to focus on Forex, and the major metals and energies, and major stock indices only. BlackBull Markets' reputation is fairly good, with a 5-year track record and good standing in New Zealand. Its reputation for technology and trade execution is excellent.
DailyForex.com is a little more cautious in its review. It also feels due to where the company is registered, BlackBull Markets' regulation isn't as strong as it could be. However, its own BlackBull Markets broker review rates the company highly and ultimately describes the company as excellent.
Customer Service
For CFD and FX brokers, establishing a reputation online can be a challenging thing to cultivate. Clients all have different requirements, and what works for one may not be suitable for another. Forex trading has never pretended to be simple, but a client or would-be client needs to know they are in safe hands. What is strange is BlackBull Markets has worked hard on its website, especially the online portal that allows clients to log in and take advantage of its many features (which will be discussed further on in this review), but there is an absence of a testimonial page.
Most brokers use a testimonial page to establish trust. These pages usually contain legitimate quotes from clients that are proudly presented on the company's own website. This seems like a real oversight for BlackBull Markets and risks putting prospective clients off or driving them towards competitors. Knowing companies of a similar size (or even your competitors) are using a service that gives this service legitimacy. BlackBull Markets does have a strong rating on TrustPilot, but there aren't enough reviews for this to be a reliable source of information.
While the company website may not feature a testimonial page, it does contain a page that asks prospective clients why they should choose BlackBull Markets over any other broker. Customer service is emphasised as a major selling point here, and from reading client feedback on trading message boards, this is clearly an area the company takes great pride in.
ForexPeaceArmy.com features 66 reviews of BlackBull Markets, the majority of which are very positive. The company holds a ranking of five stars on the platform and is actively engaging with the client's comments, good or bad. From a customer service point of view, this is admirable of BlackBull Markets. Many companies thank clients for positive reviews and ignore the negative ones.
Even worse, they may petition the host website in an effort to get negative reviews removed. The fact that BlackBull is reaching out to its (very few) dissatisfied customers in an effort to help them and resolve their complaints speaks volumes about the company's commitment to customer service.
Those with more time to scour the internet will find further reviews that also generally portray BlackBull Markets in a very positive light. Trading forums and the message board users that are on them seem to suggest that BlackBull Markets' clients are not just satisfied but overwhelmingly so. This is something the company should capitalise on using its own website.
There are negative reviews as well, but it seems those with criticisms are aiming them at the company's website log-in system and verification procedures, most notably the amount of paperwork involved in getting started. While these are problems the company can iron out in time, it's safe to say none of the negative reviews is criticising BlackBull Markets' professionalism or competence. It could also be argued that these customers' problems may stem from their own internet connection or hardware running the platform.
Platform Features and Tools
For our BlackBull Markets review, we took a deep dive into its platform to assess its tools and features as well as its functionality and style. A pitfall many broker websites face is too many screens and graphics that can overwhelm and distract the user.
This can be particularly intimidating to new traders, so it's excellent to see that BlackBull's platforms are simple to navigate and aesthetically pleasing to use. At no point did we feel overloaded with figures and metrics. The information we needed was clearly displayed, and by clicking on certain details, we were able to investigate further.
While the site didn't function completely on 'real-time', it was close enough to be barely noticeable. Nobody taking part in active trading will ever risk missing any vital update as long as the platform is functioning. As mentioned in the customer service section of this review, negative feedback has been aimed towards the sign-up process, but for our BlackBull Markets review, our sign up was fairly straightforward and simple.
The website also features a live chat service that upon first use was slow to reply, although we did try it out of office hours at first. A friendly team member who was happy to answer our questions met us on our second attempt. Usually, live chats are hosted by bots that are loaded with stock answers based on keyword prompts, but due to the complexity of our questions, we felt confident we were talking to a human being.
Mobile Trading
BlackBull Markets provide a downloadable platform that can be used with nearly any device. It's actually quite impressive to see how many different forms its platform can occupy. Known as MetaTrader 4, this platform serves as downloadable software on a PC or Mac. Each one has been crafted specially and optimised to work on Apple or Windows products, respectively.
A more portable version of MetaTrader 4 is available as an app for smartphones. This app can be downloaded from BlackBull's website or Android and Apple's own app stores. The app is also usable on larger tablet devices of the same operating systems and offers the same features as the desktop version.
The company has also created a successor to MetaTrader 4 called MetaTrader 5 that offers a smoother service along with the ability for customers to hedge their trade positions. It also comes with 20 additional time frames and 30 additional built-in indicators. Another useful feature of MetaTrader 5 is its integrated economic calendar.
This will help users keep track of markets without creating their own notifications manually. Where MetaTrader 5 has been rolled out on PCs and Macs, the portable app version for smartphones and tablets is yet to be released. It does, however, sync with the customer data of those using MetaTrader 4. This means clients will be able to download the new platform and continue to use the older version on their phones until an update is available.
Each piece of the software remains connected as long as the device hosting it stays connected to the internet with a seamless transition from Wi-Fi to cellular. Notification settings can also be used, which is essential for anyone working in trading.
Robo Trading
BlackBull Markets also engages in 'Robo trading', although, at this moment in time, the service is limited to its forex clients only. This is when a smart bot is installed into the platform, which uses a basic artificial intelligence to help the client make decisions that will be profitable to them.
It can also issue basic alerts to prevent the client from making errors. The service is basic at this stage. Arguably, BlackBull is behind some of its competitors when it comes to this particular piece of technology, but when you compare its platforms overall, BlackBull usually comes out on top.
It's important to point out that using robot trading features doesn't mean errors and risks are no longer an issue. The bot can only do so much, and human error will still happen. This is a purely advisory feature, and the bot, and therefore BlackBull Markets, is not responsible should a trade ultimately turn out to not be a fruitful one.
Research and Learning Section
BlackBull Markets scores top marks where research and learning are concerned. Not only is its site and MetaTrader platform simple to master but it also contains resources that help coach customers to become better traders. BlackBull goes above and beyond just having an FAQ page or lazily titled 'Help' section.
Instead, its website contains a section called Education that is dedicated to helping customers learn more about the ins and outs of trading. This section contains detailed guides, video walkthroughs and a glossary of terms associated with trading. It even contains a section offering to teach newcomers how to trade rather than simply catering for those who already do it.
Regulatory Details
The company services clients from all over the world. BlackBull Markets originated in New Zealand and continues to be regulated there, yet it doesn't accept clients from its native country. It also doesn't accept clients from the US, France and some smaller EU countries such as Belgium. This seems rather bizarre, and at the time of writing, no reason can be found as to why on the company's website or associated resources.
Much of BlackBull Markets trading (but by no means all of it) is from the UK, where it retains a strong corporate presence and is monitored by the UK's Financial Conduct Authority (FCA). The company also has its anti-money laundering, privacy and compliance policies readily available on its website as well as the various registrations such as Financial Services Provider Registry (FSPR) and Financial Services Complaints Limited (FSCL) scheme. When operating in other territories other than the UK and New Zealand, BlackBull Markets is subject to its financial conduct authorities.
OUR SUMMARY
Putting all the pieces together, BlackBull Markets offers a comprehensive and user-friendly service that is designed with all traders, from beginners to seasoned experts, in mind. Having established an unassailable reputation based on professional experience and a thorough understanding of its markets, BlackBull has positioned itself on a unique and successful path. This success, however, is not just it's own to enjoy.
By the very nature of what it does, the company's success can be transferred to its customers, who are the ones suitably placed to take advantage of BlackBull Markets' superb platform. Those who are new to trading will be handheld through the process and given an excellent start that would otherwise be difficult to obtain on such favourable means. Naturally, success in trading is never a given and cannot be promised by any broker, no matter how technologically advanced its platform is, but BlackBull Markets provides the training wheels that increase the likelihood of success.
Regular traders will also appreciate the effort BlackBull has gone to when establishing a network and ever-connected MetaTrader apps. If keeping one eye on the markets via your smartphone or tablet is second nature, then you'll be right at home with these features as well as the analysis they offer.
BACK TO TOP