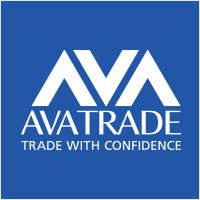 AvaTrade
A global broker with global regulation
> Market-leading automated trading
> 'Market maker' status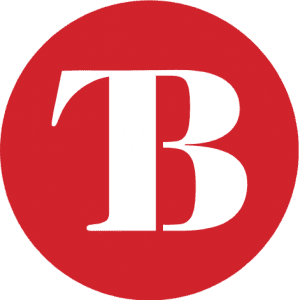 Review from
Ruben Wunderlich
About AvaTrade
AvaTrade is one of the big players in the online broker sector. Since its inception in 2006, the platform has grown its number of accounts to over 200,000. Trading volumes can surpass US$60 billion per month and all this activity is generated by them providing traders with a platform that finds the right balance between simplicity and sophistication.
AvaTrade's success can be measured by the number of awards it has picked up along the way, including the accolade 'Most Innovative CFD Broker' at the International Business Magazines (INTLBM) awards in 2019.
This AvaTrade broker review found the trading platform has functionality that manages to meet the needs of both novice and advanced traders. The firm was founded by financial professionals, which might be the reason the platform is regarded as being a good choice for the most advanced, professional traders.
It is designed to be easy to use and comes with great charting tools and a range of high-level features. Automated trading is also well supported, with systematic traders given the option to hook up to the markets using  AvaTrade's API functionality. Those looking to access the markets with a more hands-off approach can hook up to the ZuluTrade social trading site or use the DupliTrade service to copy trade.
There are over 50 currency pairs available to trade, which means even the more exotic pairs are available. Other trading instruments include CFD markets in indices, stocks, bonds, commodities, ETFs, FX options and cryptocurrencies. These markets can be accessed by both desktop and mobile and tested and registering for a free Demo account.
Based in Dublin, AvaTrade operates within a strong regulatory framework and has offices in Sydney, Paris, Dublin, Milan, Abuja, Johannesburg, Beijing, Santiago, Madrid and Tokyo. With clients in over 150 countries, AvaTrade is marked out as one of the big multi-asset brokers that offer traders just what they want from a platform.
Products and Trade Offers
AvaTrade is a top-tier, global, multi-asset broker and as you would expect, offers clients a whole range of trade execution and support services.
It keeps things simple by offering only two account types to clients in Australia: Standard and Options trading accounts. Traders have the choice of several trading platforms to trade from, both standalone & online. These are:
AvaTrade MT4: Trade from your phone, tablet or desktop with MetaTrader 4, the world's most popular trading platform
AvaTrade MT5: Get access to more advanced features and technical analysis tools with the powerful MetaTrader 5
AvaTradeGo: Trade on-the-go via a user-friendly yet powerful mobile and tablet app for iOS & Android
AvaOptions: Trade a combination of spot and options types via interactive, chart-based trading on your phone or desktop.
Being regulated by reputable bodies means that setting up a live account does entail some form filling to ensure the broker and regulator are satisfied that clients have an appropriate understanding of the risks involved. The minimum deposit size is AUD$100, which can be made via bank/wire transfer, debit card or credit card. E-payment is possible in some domiciles but is not permissible for Australian clients.
A shortcut to trying out the service is to set up a Demo account where you can trade virtual cash while getting an understanding of what the platform offers and if it suits you. There is a lot to see at  AvaTrade; the platform offers a wide range of markets and services and goes into each subject in considerable detail. It is worth pointing out that the Demo account does come with a couple of drawbacks.
It is only made available for a limited period of time, this being dependent on your location but can be as short as 30 days. While putting a limit on access is to some extent understandable, the fact is that doing so counts against AvaTrade, particularly as some of its peers are more generous in this area. It's also not possible to try the link to the ZuluTrade social trading site.
With global regulators taking an increasingly dim view of trader offers such as signing-on bonuses,  AvaTrade has decided to reward new clients through the use of free educational material. They provide free online trading coaching with a personal coach and have designed a training course that comes in the form of three stand-alone modules. They also provide a copy of the Forex First Steps e-book, which will be particularly useful for beginners.
The trading dashboard has an attractive aesthetic. It is well laid out, uncluttered, easy to navigate and customizable. All of this suits new users who want to get going, and the more advanced traders who do not have to work too hard to find powerful software tools to help them with their trading. Trading in most markets is possible on a 24/5 basis, though cryptocurrencies can be traded 24/7.
There is a range of accounts on offer. The Retail account comes with market standard leverage cap of 30:1 but the Professional account extends that limit up to 400:1. There is also an Islamic trading account available, which allows Sharia-compliant trading in forex markets.
A global broker that is globally regulated
Platform packed with powerful trading tools that are easy to use
Top-tier automated trading, including API use
Educational materials that are tailored to novice and advanced traders
'Market maker' broker with good market flow
Fees are applied to inactive accounts
Demo account can only be used for 30 days
Some bid-offer spreads appear wide
Commissions and Fee Charges
During this AvaTrade review, we established the firm provides a very comprehensive breakdown of the fees and charges applied to client accounts. As well as the headline commissions in different markets, they specify the operational and administrative costs and not only detail the numbers involved but give some time to explain, in-depth, the process involved.
While AvaTrade is happy to lay their cards so openly on the table, it does follow that they are in line with their peers in this area. The platform does not apply separate commissions but instead,  AvaTrade takes their cut from the bid-offer spreads provided to traders. While this aids transparency, it can mean that AvaTrade spreads appear to be a little bit wide in some markets.
With so many markets to choose from, any potential client can simply review the available matrices to see which apply to what they are looking to trade. It's also worth noting that some of the spreads are fixed rather than variable, which means they don't grab many headlines in league tables but are still provided even when market liquidity drops off.
One non-trading fee to look out for is the admin fee AvaTrade applies to non-active accounts. On the one hand, this encourages good housekeeping by clients but on the other, it does make them stand out from the crowd, and not necessarily in a good way. The fees charged are not insignificant and kick in relatively quickly, so anyone signing up should ensure they are aware of the terms and conditions.
What Others Say
"AvaTrade is a well-established broker that has provided online trading since 2006. Its values are fairness and integrity, uncompromising self-evaluation, customer service, and constant innovation. AvaTrade aims to appeal to traders of all skill levels and to offer adaptable trading platforms."
This section of the AvaTrade review by blockonomi.com highlights the platforms best features.
"With free Forex learning tools including webinars and e-books, as well as live market news integrated into their trading platforms, there's no question that AvaTrade offers features that meet the industry standard."
The site dailyforex.com identifies the research and learning tools as being a major selling point and matches our findings that AvaTrade performs well in this category. This is greatly welcomed, considering some of the peer group have scaled back on their research and learning offerings.
"Overall, AvaTrade's spreads are not its most competitive feature, as the average spreads on its variable pricing are higher than those of its top competitors."
The AvaTrade review by forexbrokers.com adds a bit of reality and introduces pricing as one of the areas where the AvaTrade offering may not be quite so appealing.
"There are other things we shouldn't forget to mention about AvaTrade, like the fact that it allows CFD trading on Bitcoin. Another thing worth mentioning is that is makes available several trading platforms. On top of MetaTrader 4, it has its own proprietary platform – AvaOptions – which allows for OverTheCounter (OTC) trading, with puts and calls. Thanks to AvaOptions we are able to cover our Forex positions in a synergistic way when trading with AvaTrade."
In line with this review, the  AvaTrade broker review by mejorbroker.org found the range of platforms on offer to be a plus point.
"AvaTrade excels once again at offering traders a wide array of financial trading instruments."
Traders who are looking for a full-on, multi-asset broker might consider the above thoughts from the daytrading.com AvaTrade review and go on to try out the AvaTrade platform.
Customer Service
One of the main attractions of AvaTrade customer support is the range of languages spoken by their staff. Not only are staff multi-lingual but they are also often 'local', with the broker employing support staff in over 30 locations across the globe. There is a variety of ways in which to contact the support team, and these include live chat and direct telephone numbers to one of the regional offices.
During the testing that formed part of this AvaTrade broker review, it was established that AvaTrade support staff were knowledgeable, client-focused and able to offer quick resolutions to queries. Support is only offered 24/5, rather than 24/7, so is geared more towards helping traders maintain access to the markets rather than develop new strategies over the weekend.
AvaTrade is not alone in offering customer support over only these hours and the cost savings are perhaps reflected elsewhere in the service, but if the coverage could be upgraded to be 24/7, this would obviously be an improvement.
Platform Features and Tools
AvaTrade stands out in terms of the variety and quality of trading platforms on offer. The ever-popular MetaTrader MT4 is available and still provides something of a yardstick against which other platforms can be measured. Suitable for both novice and advanced traders, it has a no-nonsense feel to it, is robust and reliable and comes with a great number of technical indicator tools. The charting software is of the highest level and being so widely used has seen the platform become a hub for a community of traders, some of whom share ideas and information.
AvaOptions is the name of the firm's proprietary offering. It can be used instead of MT4 or in conjunction with it. A host of neat features were evident during this AvaTrade review and included graphics in the execution GUI that show the pips on a spread, and a handy 'profits calculator'. The AvaOptions dashboard is easy to navigate and opening up some of the available monitors immediately gives an insight into how analysis could move down to a very granular level.
AvaOptions incorporates a range of charts, which are customizable and come with a range of convenient features. Charts in the options market, for example, include indicators such as implied and historical volatility curves. The process of trying to convert this information into something that makes a profit can draw on the Strategy Guide tool, which is a menu that allows traders to overlay a template strategy onto their own trading ideas.
When it comes to booking and managing trades, AvaOptions again scores highly. Trade orders can be built incorporating a range of advanced features, such as multiple instructions where 'one cancels the other' and the execution interface includes other tools such as 'sliders'. Post execution, it's possible to draw on a range of Risk Measurement tools, such as portfolio net exposure, delta, theta and vega.
One further positive feature is that AvaTrade is a 'market maker' grade of broker. This functionality can be market specific but is worth seeking out as it means traders are given direct access into the markets they are trading, which helps in terms of order flow and execution speed.
Mobile Trading
Mobile trading is increasingly important and during the testing associated with this AvaTrade broker review, we found the broker scored well in this area. The apps on offer include AvaTradeGO for both iOS and Android, and MetaTrader 4, which comes with its own app. All of the apps allow traders to cross over between desktop and mobile trading without seeing any drop-off in functionality. This deserves special mention because this is not as commonplace as one might imagine. The AvaTradeGO app is very easy to use and comes with high-end charting software, which can be taken advantage of through use of the Zoom In function.
There are also information sharing tools that give updates on where market sentiment is situated, in particular detailing what percentage of AvaTrade clients are buyers or sellers. This can be particularly useful to traders using the mobile version, as it provides a sanity check to traders making decisions using a smaller screen.
Robo Trading
AvaTrade makes a real statement in terms of the auto-trading they offer. Some of the tools and services provided are of the highest quality. There is even the option to incorporate into your systematic trading processes a range of add-ons that are provided at no charge by AvaTrade, but which would cost a significant sum if bought off the shelf.
The MetaTrader MT4 platform is a cornerstone of automated trading of the financial markets. Many traders build and test models using MT4, and the Expert Advisors feature facilitates those traders looking to outsource some of the research and analysis to others. Even novice modellers can develop their skills, using fairly straightforward execution tools that are preset to book trades when markets reach a certain level.
Those traders with their own models all tested and ready to be plugged into the market will be pleased they can do so using AvaTrade's API (Application Programming Interface). The provision of a professional-grade API service is very much a plus point for AvaTrade and highlights their ambition to meet the needs of systematic traders.
The DupliTrade copy trading service and potential to hook up to ZuluTrade mean AvaTrade clients can take advantage of a lighter-touch style of trading. While the risk still sits firmly with the client, following the trades of another can sometime be the best method for otherwise busy people getting some trades into the market.
Research and Learning Section
AvaTrade provides an extensive range of research, analysis and educational tools. As the firm explains: "AvaTrade considers trading education to be vital."
The e-book Forex First Steps is supplied free of charge and outlines the basic concepts of trading. There are also free live webinars on a host of different subjects.
Moving up the scale to the Sharp Trader website, it is possible to access a wide range of topics tailored to all levels of trader. Fundamental and Technical analysis ideas were tested as part of this AvaTrade review and it was good to see information provided in both written and video format. It also provides information on tools that really help a trader plan, including an economic calendar, free trading signals and market trends, and there is a handy Trading Position Calculator. All of these are designed to help traders improve their returns and bring benefit to traders of all levels of experience.
Regulatory Details
AvaTrade is licensed and authorized by a range of global regulators, including those in Australia (ASIC), Japan, South Africa, the British Virgin Islands and the EU. Complying with the terms of these licenses means the firm has to follow strict procedures relating to client funds, security, money laundering and financial reporting. As they are a global firm with global licenses, each client will need to carry out their own due diligence on what cover is made available to them.
Risk comes in many forms and traders can take some comfort from AvaTrade's approach to cyber-security. It's hard to offer cast-iron guarantees but the platform refers to efforts taken by it to protect personal and account information through the use of SSL encryption technology.
OUR SUMMARY
It's no surprise that AvaTrade continues to pick up industry awards, the most recent being the 2018 FX Empire award for Best Trading Experience.
The service it provides is of a high standard across the board and in some cases, for example, in terms of automated trading, AvaTrade is the market leader. The platform is a pleasure to use and packed full of powerful, useful tools that make building and trading strategies an efficient and effective process.
The actual trading interface is improved by the levels of market access that come with the platforms 'market maker' status, which is another selling point. The improved market flow that this entails goes some, but not all of the way, to compensate for the fact that the bid-offer spreads are sometimes relatively wide.
The fact that AvaTrade Demo accounts are only active for 30 days will hinder those who like to carry out extensive testing. It's probably the case that AvaTrade believes it will take only a short time for those in Demo version to be sold on what the platform has to offer and upgrade to Live trading.
In a similar fashion, the aggressive fees applied to inactive accounts may be because AvaTrade finds it hard to imagine clients not wanting to use their platform. Is this borderline hubris or just signs of a broker that wants to run a tight ship and focus on its core clientele of active traders?
AvaTrade is a global broker, regulated globally but providing clients with customer services that have a local and personal feel. It is a reputable, sophisticated yet user-friendly broker platform that can be recommended to all grades and types of traders.
BACK TO TOP