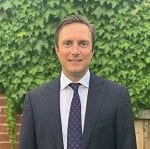 Tom Bleakley, BW Equities
BUY RECOMMENDATIONS
Forbidden Foods (FFF)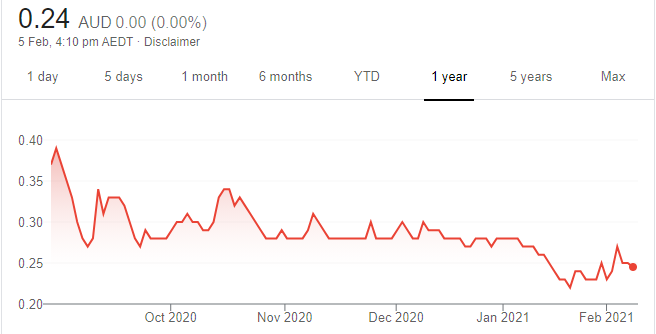 The company sells baby food, wellness and organic products in Australia and overseas. Forbidden has recently executed distribution deals with Baby Bunting, FoodWorks, Pharmacy Alliance and the Tmall Global platform in China. Given a relatively low market capitalisation, Forbidden is highly leveraged to positive product sales momentum.
SelfWealth (SWF)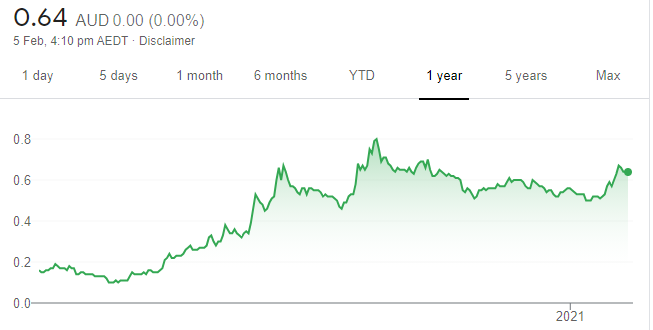 The company offers a low cost online trading platform. It recently offered clients access to trade US stocks. We believe this is a good strategy behind growing the business, as an increasingly number of retail investors are focusing on global financial markets. We believe the company's strategy should reward investors over the longer term.
HOLD RECOMMENDATIONS
Austal (ASB)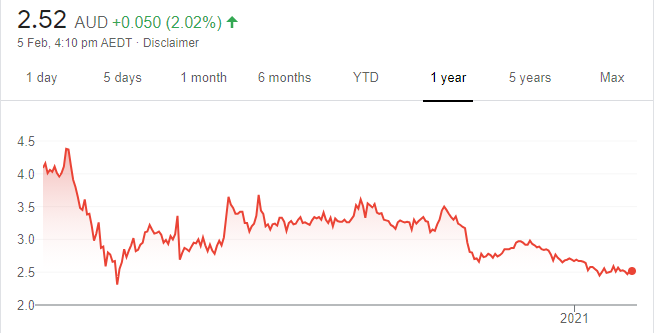 The global ship builder is also generating recurring revenue through servicing vessels. The company has shipyards in Australia, the US, the Philippines and Vietnam. We expect ASB to win new contracts from the Australian and US governments moving forward. Geopolitical tensions add to its appeal in the medium term.
Rhythm Biosciences (RHY)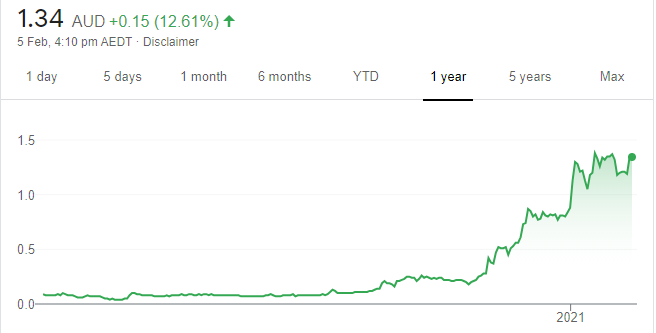 RHY is a predictive diagnostics company, specialising in early cancer detection. RHY is developing CSIRO technology for detecting colorectal cancer through blood tests. Senior management and directors are experienced in developing successful businesses. The shares have been performing well this year.
SELL RECOMMENDATIONS
Flight Centre Travel Group (FLT)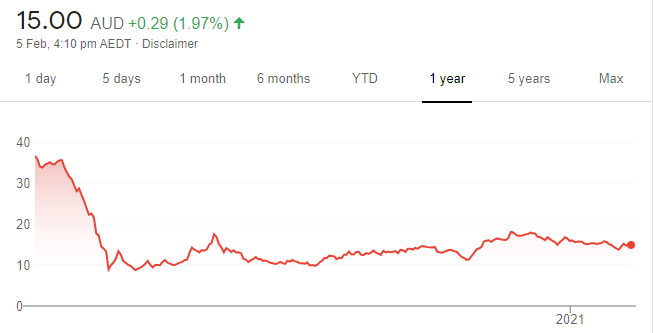 The share price is volatile and can rapidly respond in either direction to the latest pandemic news. In our view, higher operating costs and limited revenue opportunities present challenges in a struggling tourism sector. In the absence of a clearer global travel outlook, we believe investors can do better elsewhere.
Corporate Travel Management (CTD)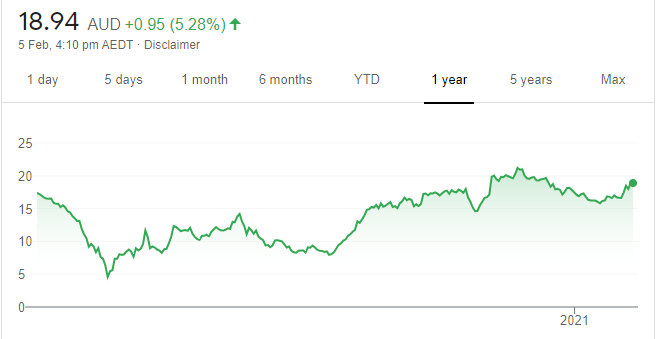 Global guidelines and restrictions from governments continue to leave uncertainty in the corporate travel sector. In the short term, we can't see CTD's business returning to normal until a COVID-19 vaccine eases domestic and international travel restrictions. Business travellers and tourists need more confidence they can return home from their domestic or international journeys.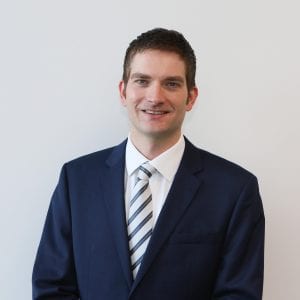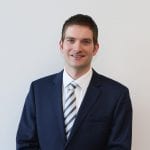 Justin Klimas, Wilsons
BUY RECOMMENDATIONS
National Australia Bank (NAB)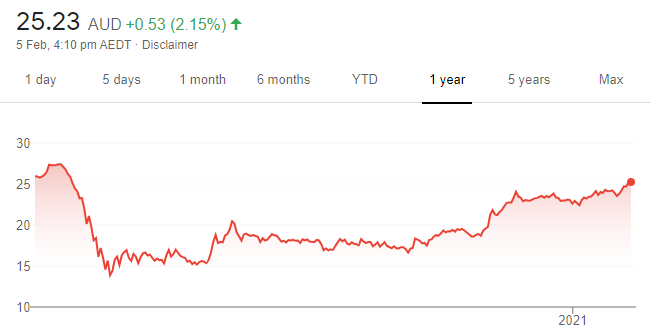 The bank is positioned to benefit from a better than expected economic recovery, with lower bad debts and provision reversals more likely. There's been early signs of increasing demand for credit, so credit growth should beat expectations. The external and regulatory removal of dividend restrictions from the start of 2021 should heighten investor appeal and confidence. We retain an overweight rating.
BHP Group (BHP)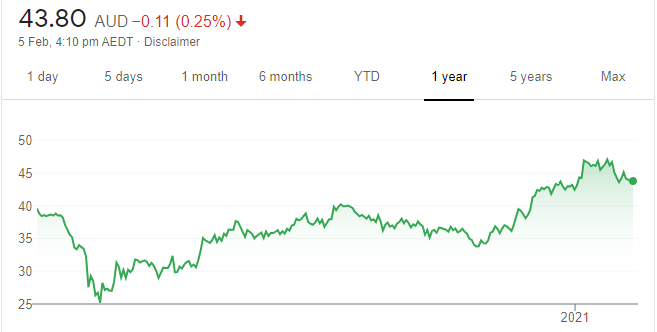 The global miner's share price has performed well recently, mostly on the back of strong iron ore prices and increasing production in the first half of fiscal year 2021. The company's copper division has also performed strongly, and the bright outlook for both commodities should continue to provide tailwinds. We retain an overweight rating.
HOLD RECOMMENDATIONS
GrainCorp (GNC)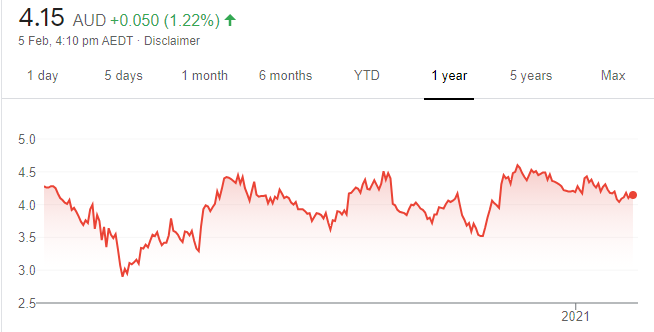 The bulk grain handler reported a statutory net profit after tax of $343 million for the year ending September 30, 2020. It was a good performance after a loss of $113 million in fiscal year 2019. More rain has contributed to improving east coast crop levels. We believe the shares are fairly valued, so we retain a market weight rating.
Xero (XRO)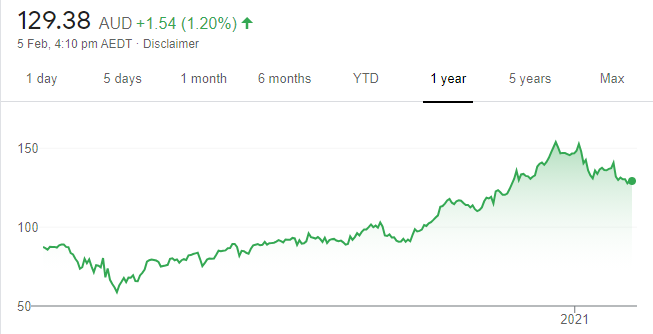 This accounting software company is attractive for its strong brand, cloud-based architecture and international scale. In our view, the company's record of strong growth is sustainable moving forward. The shares have risen substantially in the past 12 months, so we believe the company is trading at fair value. We retain a market weight rating.
SELL RECOMMENDATIONS
Bravura Solutions (BVS)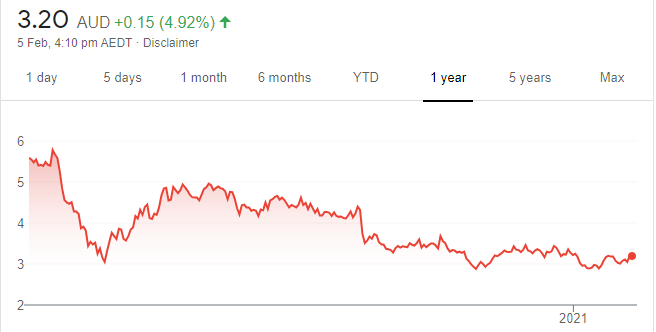 Provides software solutions to the wealth management, life insurance and funds administration industries. In late October, the company cautioned that COVID-19 had led to more uncertainty in the timing of deal closures compared to prior years. Another UK lockdown was slowing the progress of pipeline opportunities. The company expects financial year 2021 net profit after tax to be significantly skewed towards the second half. This raises the risk of a disappointing profit, in our view. We retain an underweight rating.
Nanosonics (NAN)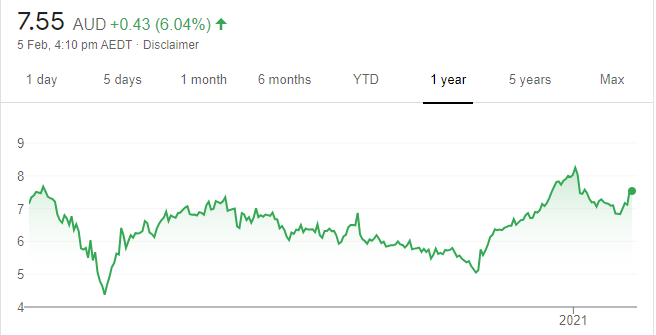 NAN makes the trophon EPR ultrasound probe disinfector. In our view, NAN continues to face challenges growing its trophon business due to COVID-19. Hospital access for business development has been restricted and may remain so for some time. The company's second product has been delayed into financial year 2022. The market is still factoring in significant value for this product, which we believe is optimistic. We retain an underweight rating.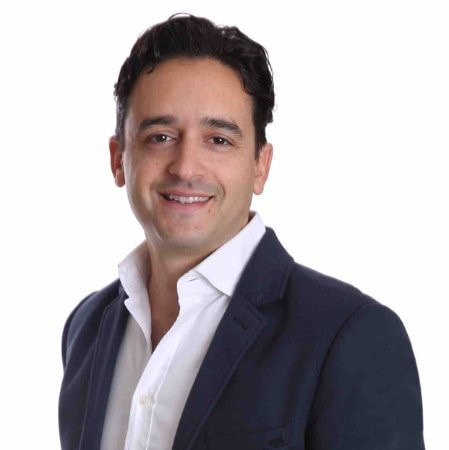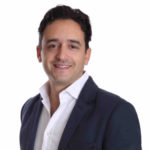 Ron Shamgar, Tamim Asset Management
BUY RECOMMENDATIONS
Uniti Group (UWL)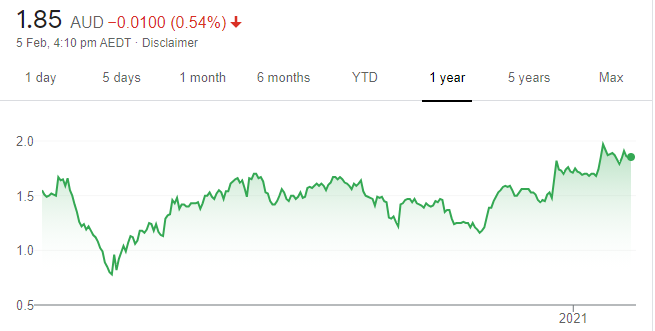 The group recently acquired Telstra's Velocity assets, which connects about 65,000 premises. According to our analysis, UWL is on track to generate about $120 million in EBITDA in fiscal year 2021. We believe investors will soon value UWL as a core defensive infrastructure company rather than a telecommunications firm. Our valuation is $2.50 a share. The shares finished at $1.86 on February 4.
Spirit Technology Solutions (ST1)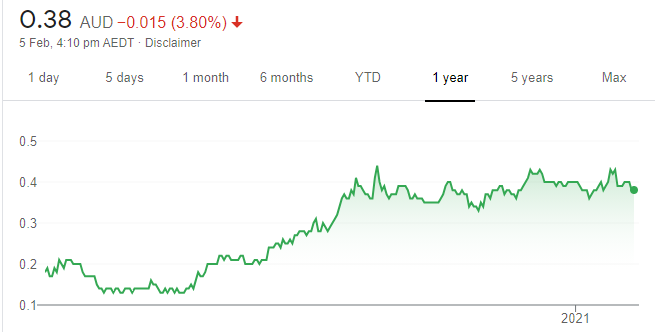 The company recently announced its entry into the buoyant cyber security sector, with the acquisition of Intalock. The Intalock acquisition enables ST1 to offer a complete suite of telecommunication and IT solutions to its customers. Intalock will enhance revenue, and we see ST1 making further acquisitions during the second half of fiscal year 2022. We value ST1 at 55 cents. The stock closed at 39.5 cents on February 4.
HOLD RECOMMENDATIONS
Bigtincan Holdings (BTH)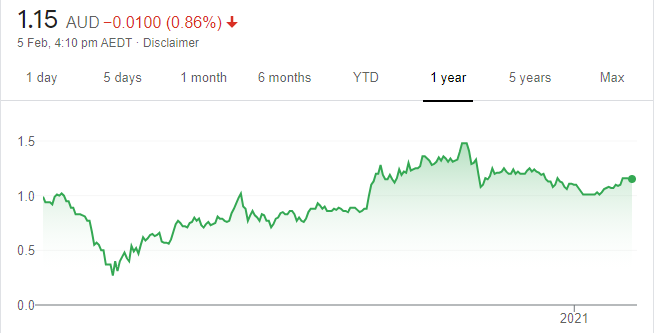 BTH provides a sales enablement platform. It recently acquired technology company ClearSlide for almost $23 million, adding about $7 million in recurring revenues. However, the recent capital raising is dilutive. The company will need to upgrade forecast annual recurring revenue of between $49 million and $53 million in fiscal year 2021 to meet our valuation.
Money3 Corporation (MNY)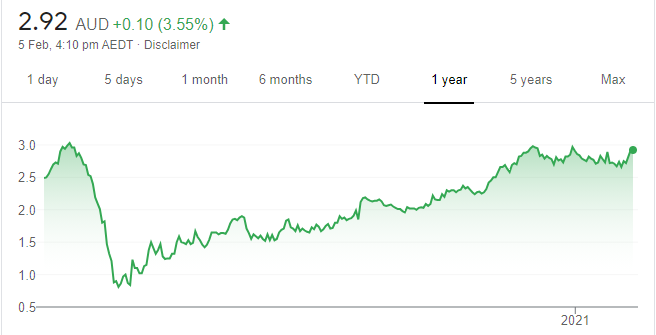 MNY recently acquired Automotive Financial Services. The combined group now has about 4 per cent of the $6 billion annual used vehicle finance market. The company is experiencing strong demand for vehicle loans and expects record profits to follow. We believe MNY can achieve $50 million in net profit after tax in fiscal year 2022. We value the business at $3.50. The shares finished at $2.82 on February 4.
SELL RECOMMENDATIONS
Tyro Payments (TYR)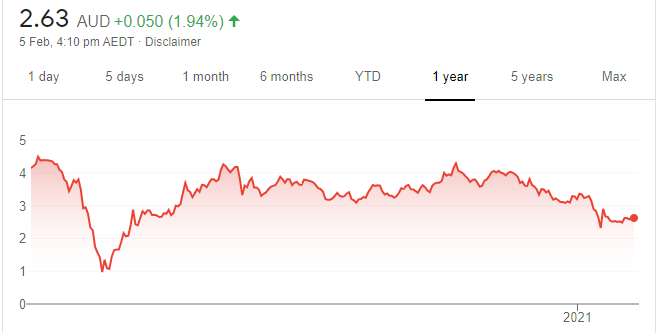 This merchant terminal payments provider experienced significant connectivity issues across about 30 per cent of its EFTPOS fleet in January. Tyro's merchants were unable to process payments and TYR may suffer reputational damage. In our view, these issues may negatively impact TYR customer numbers and future growth rates. The possible consequences aren't fully priced into TYR's share price, in our opinion.
Integrated Research (IRI)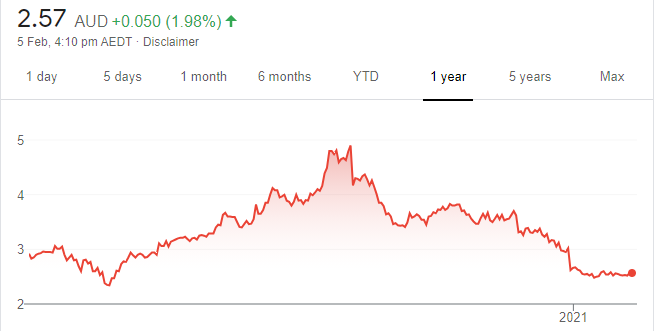 Provides performance management solutions for payment transactions and collaborative systems. Recent company updates forecast profit after tax to be at the lower range of between breakeven and $2 million for the half year ending December 31, 2020. The risk of another downgrade in the second half hasn't been factored into the price, in our view. The valuation is too high.
The above recommendations are general advice and don't take into account any individual's objectives, financial situation or needs. Investors are advised to seek their own professional advice before investing. Please note that TheBull.com.au simply publishes broker recommendations on this page. The publication of these recommendations does not in any way constitute a recommendation on the part of TheBull.com.au. You should seek professional advice before making any investment decisions.