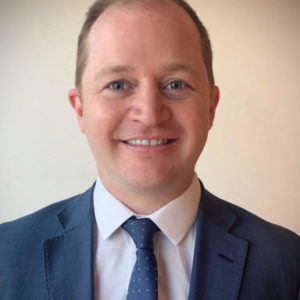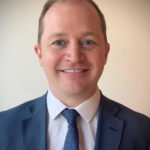 John Anderson, Bell Potter Securities
BUY RECOMMENDATIONS
Growthpoint Properties Australia (GOZ)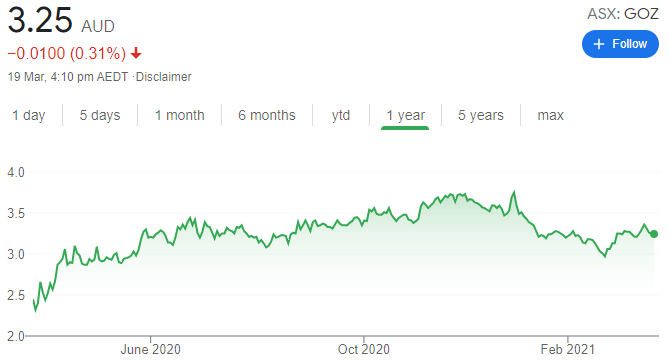 GOZ owns a quality portfolio of industrial and office assets. It has quality tenants, long term leases and a strong balance sheet. GOZ is an attractive investment proposition, as it was recently trading at a 15 per cent discount to its office book value. GOZ is a solid income play. Also, GOZ offers a strong management team.
ARB Corporation (ARB)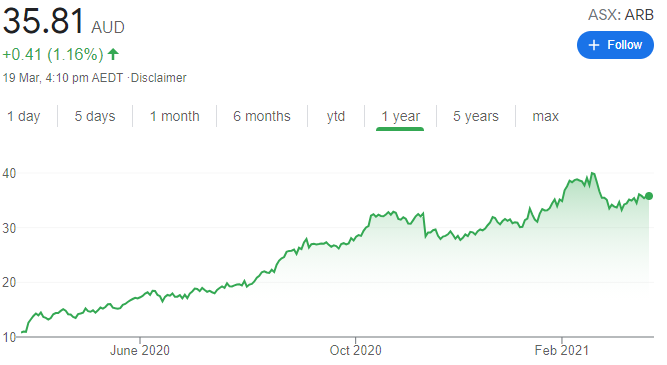 ARB makes, distributes and sells motor vehicle accessories in Australia, New Zealand, Europe, Asia and the US. A strong balance sheet and sound management has enabled ARB to perform at the highest level. ARB products usually require professionals to fit them at company stores. So, in our view, online competition doesn't pose any significant threat. ARB has opportunities to grow via more store openings in Australia and continuing overseas expansion.
HOLD RECOMMENDATIONS
Wesfarmers (WES)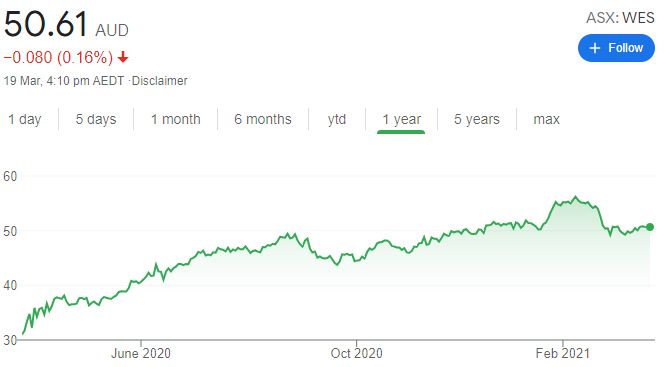 The short term outlook for the Australian economy and consumer spending levels appear more optimistic. This industrial conglomerate is strong, so it can afford to make acquisitions it believes will enhance shareholder value. In our view, the Bunnings business is the undisputed leader in Australian home improvement retailing.
SeaLink Travel Group (SLK)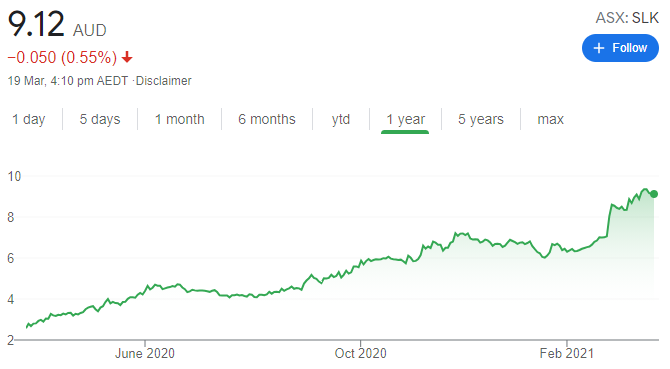 This tourism and transport provider operates in Australia, Singapore and the UK. While we believe the stock is expensive, the company offers a sound medium to long term growth strategy. Possible new bus contracts, potential acquisitions in New Zealand and the US and good management paint a bright outlook.
SELL RECOMMENDATIONS
Galaxy Resources (GXY)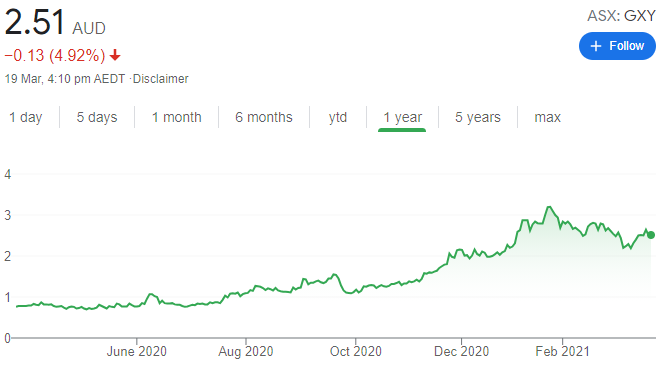 GXY produces lithium concentrate and is also a mineral explorer in Australia, Canada and Argentina. We're concerned about potential project delays and higher costs. The company reported a net loss after tax of $US31.3 million in fiscal year 2020. Better opportunities exist elsewhere, in our view.
Blackmores (BKL)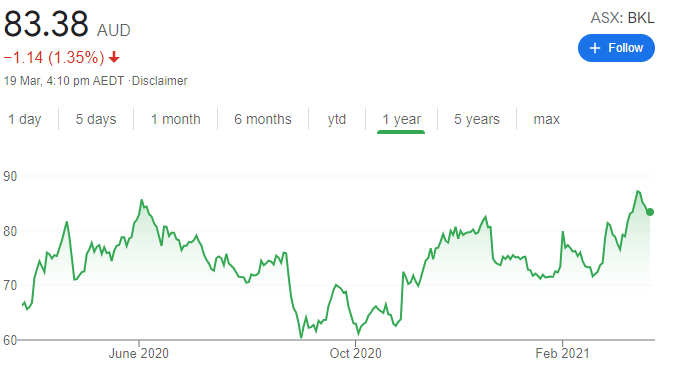 This vitamins and supplements company posted statutory earnings before interest and tax of $25.8 million in the 2021 first half, a 1 per cent increase on the prior corresponding period. Statutory net profit after tax was up 4 per cent to $18.9 million. We believe competitor Swisse, owned by Hong Kong listed Health and Happiness, holds a strategic advantage in navigating the important Chinese market.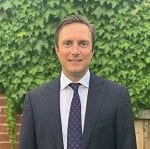 Tom Bleakley, BW Equities
BUY RECOMMENDATIONS
Woodside Petroleum (WPL)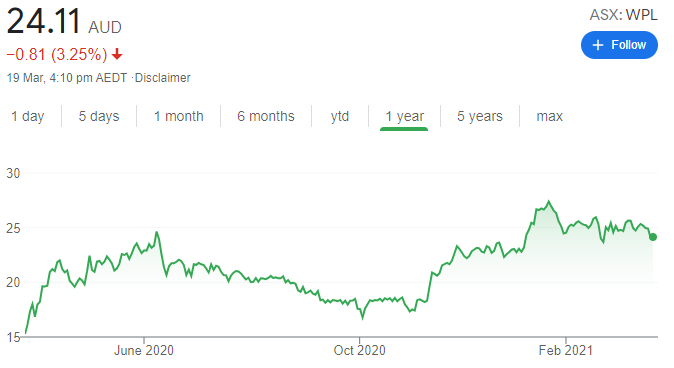 The energy giant produced a record 100.3 million barrels of oil equivalent in fiscal year 2020. We expect energy prices to increase in 2021. More people will travel as global economies open. COVID-19 vaccines and government stimulus filtering through economies paints a brighter global outlook. We believe a recent retreat in Woodside's share price provides an opportunity.
Westpac Bank (WBC)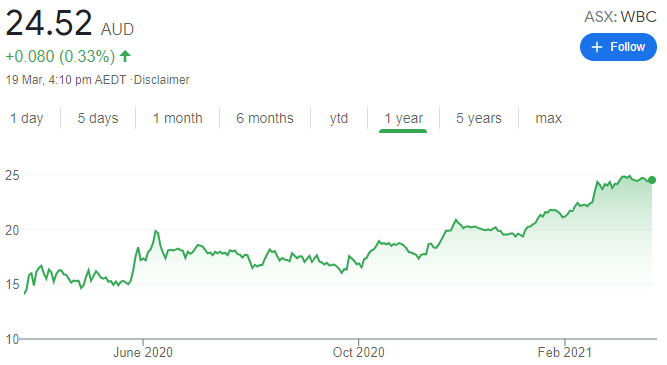 The bank's share price has risen from below $20 at the start of 2021 to close at $24.44 on March 18. We expect Westpac's performance to improve as the Australian economy recovers. Bond yields should continue to rise in 2021. Rising bond yields could enable WBC to achieve higher net interest margins.
HOLD RECOMMENDATIONS
Qantas Airways (QAN)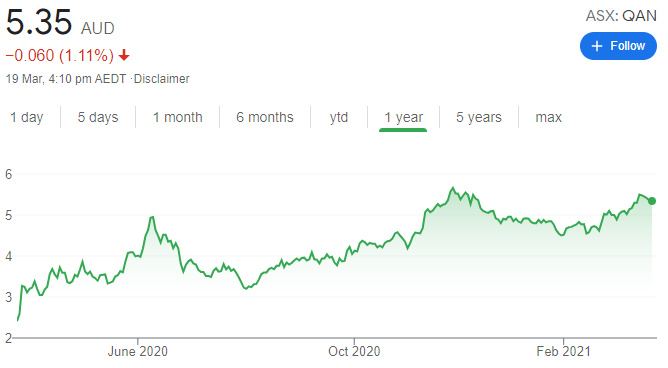 Expect more domestic travel in 2021 to aid a recovery for the airline. Federal Government incentives to boost domestic travel will also assist QAN in the absence of meaningful levels of international travel. Any good news developments regarding COVID-19 and easing of international border restrictions will assist performance.
BHP Group (BHP)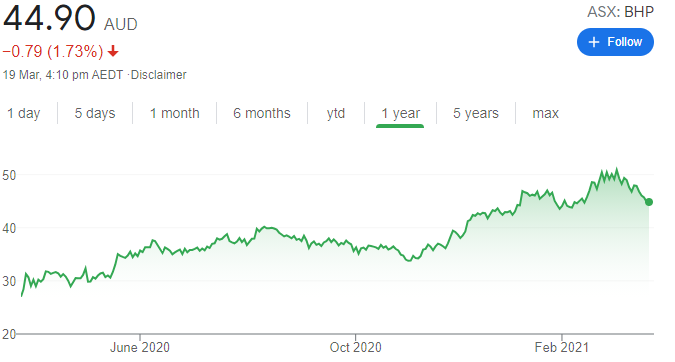 This global miner has benefited from rising commodity prices, particularly iron ore. It released a strong interim result and declared a record dividend of $US1.01 a share. A combination of potential capital growth and attractive dividends is appealing. Any improvement in the global economy should sustain demand for commodities.
SELL RECOMMENDATIONS
Spark Infrastructure Group (SKI)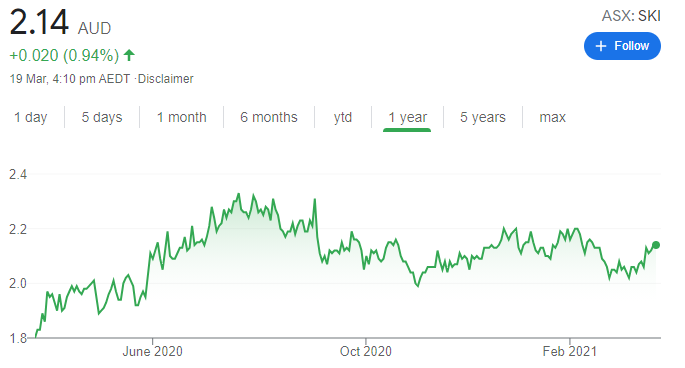 Spark invests in Australia's electricity infrastructure. We believe investors will chase rising bond yields at the expense of stable income stocks, such as SKI. The shares were priced at $2.14 on January 4. The stock closed at $2.12 on March 18. In our view, better growth opportunities exist elsewhere.
IDP Education (IEL)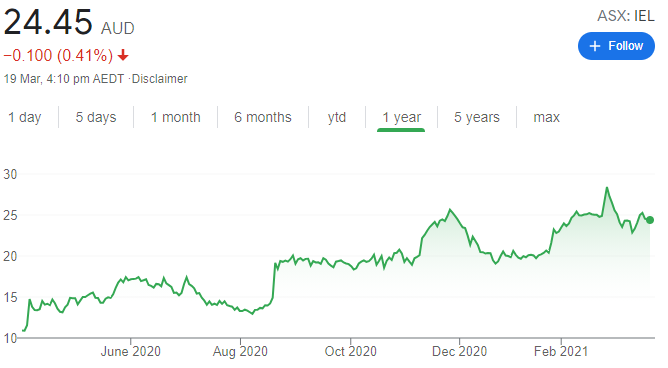 This education services provider has been impacted by COVID-19 travel restrictions. Also, its university shareholders have indicated their intention to sell a 15 per cent stake in IEL, which we expect will contribute to a share overhang and potential price pressure.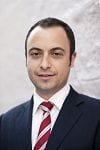 Michael Gable, Fairmont Equities
BUY RECOMMENDATIONS
Webjet (WEB)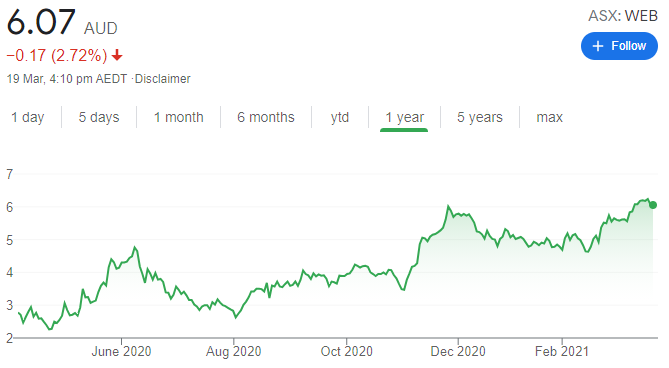 Travel stocks are back in the spotlight after the Federal Government announced discounted airfares to help the tourism sector. This online travel agency is a beneficiary and we expect the shares to move higher. We also expect stronger demand for travel services moving forward as more people are vaccinated against COVID-19. WEB is still trading well below pre-COVID-19 highs, so we view it as a buying opportunity.
Lynas Rare Earths (LYC)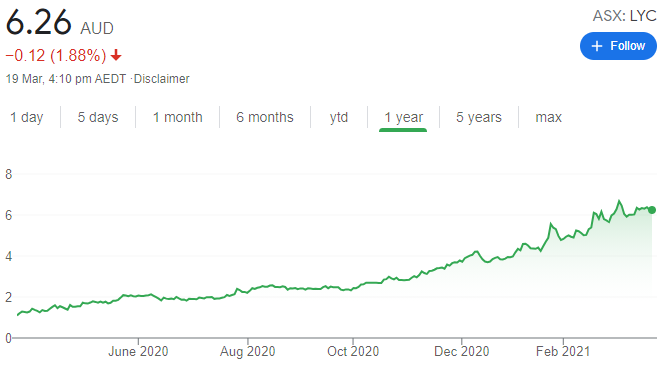 Lynas is the biggest rare earths producer outside of China. Demand for its products continues to increase, particularly from the US Government. Lynas posted first half 2021 revenue of $202.5 million, up from $180.1 million in the prior corresponding period. In our view, the rising share price is sustainable and any dips can be viewed as a buying opportunity.
HOLD RECOMMENDATIONS
Macquarie Group (MQG)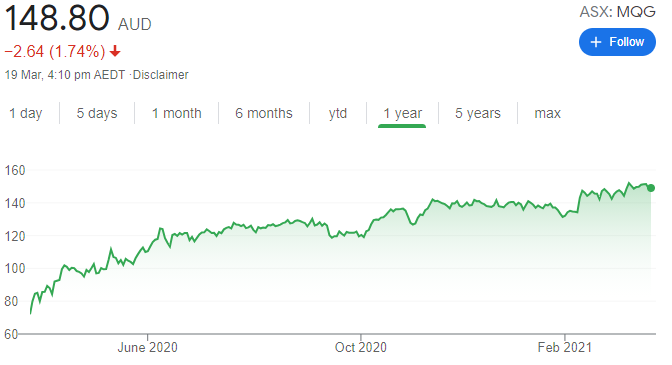 Since upgrading earnings guidance in February, shares in this diversified financial services provider have held up well despite a weaker broader market. MQG shares recently broke out to new highs and this has drawn even more buying support. The group is a consistent and solid performer. The shares finished at $151.44 on March 18.
Incitech Pivot (IPL)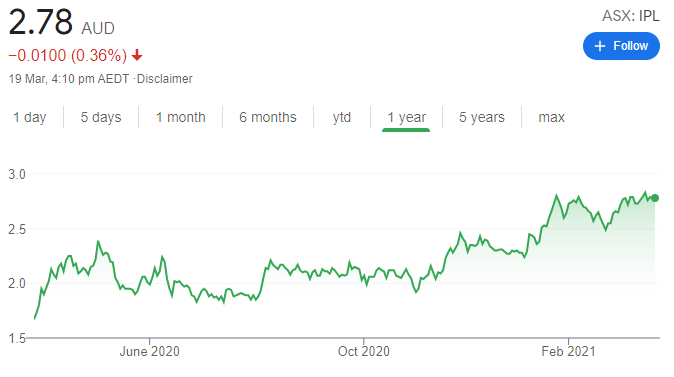 IPL produces explosives, fertilisers and industrial chemicals. We're forecasting further upgrades to earnings estimates in response to soft commodity prices continuing to improve. And, we expect commodity price momentum to continue. We like the company's outlook and anticipate more buying support. The shares have risen about $1 in the past 12 months to finish at $2.79 on March 18.
SELL RECOMMENDATIONS
OFX Group (OFX)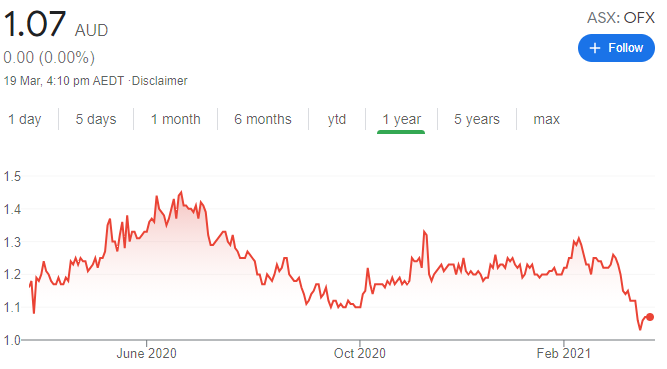 OFX provides money transfers and foreign exchange services to consumers and business clients. The technical chart looks weak and we see little support at current levels. Earnings growth is also under pressure, in our view. The shares have fallen from $1.26 on March 1 to close at $1.07 on March 18.
Metcash (MTS)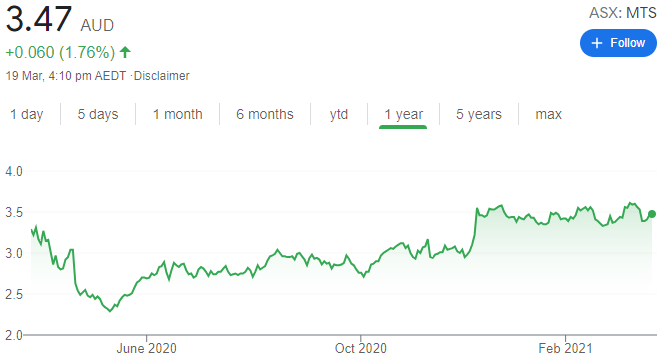 A recent trading update fell short of market expectations, in our opinion. The technical chart of this wholesale distribution and marketing company is looking more bearish, and we expect downside pressure on the share price. Longer term holders may want to consider taking a profit by trimming their portfolios. The shares have fallen from $3.61 on March 9 to close at $3.41 on March 18.
The above recommendations are general advice and don't take into account any individual's objectives, financial situation or needs. Investors are advised to seek their own professional advice before investing. Please note that TheBull.com.au simply publishes broker recommendations on this page. The publication of these recommendations does not in any way constitute a recommendation on the part of TheBull.com.au. You should seek professional advice before making any investment decisions.