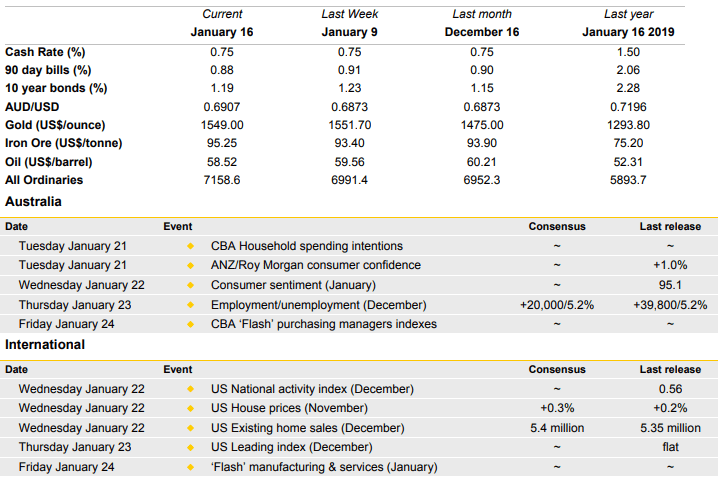 The fourth week of the year looks to be a quiet one for economic data both in Australia and the US. In Australia consumer sentiment and employment data dominate the list of scheduled releases.
The week kicks off on Tuesday when the Commonwealth Bank releases the December Household spending intentions report.
A quiet week is prospect for new US and Chinese economic data. A number of US housing market readings are worth watching. The US earnings season moves into top gear.
The week kicks off in China on Monday with the People's Bank of China (central bank) to announce the monthly loan prime rate (LPR) – the benchmark for pricing outstanding floating-rate loans. The one-year LPR is at 4.15 per cent and the 5-year LPR stands at 4.8 per cent.
On Monday, the International Monetary Fund updates its global economic forecasts.
Published by Craig James, Chief Economist, CommSec