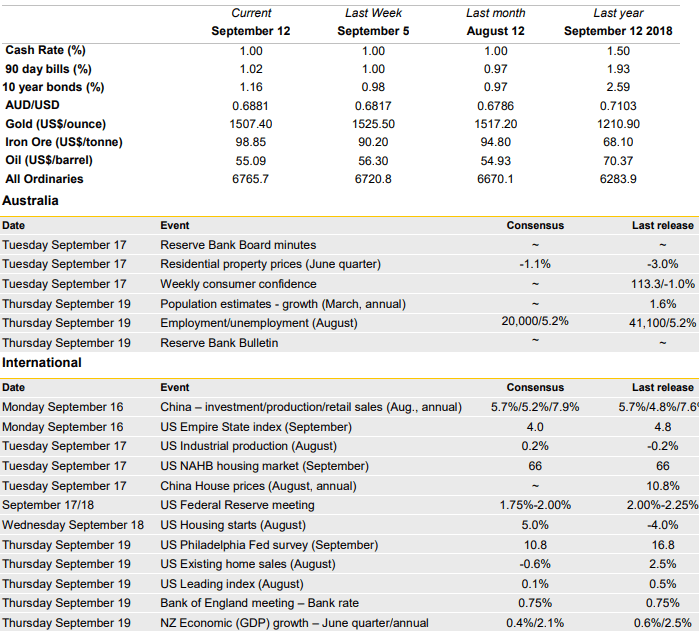 In the coming week in Australia the August jobs data will attract most attention together with the minutes of the
last Reserve Bank Board meeting. Population estimates are also scheduled.
There are several stand-out events in the coming week. China releases monthly activity data and the US Federal Reserve holds its policy meeting over Tuesday and Wednesday. While the US Federal Reserve is expected to reduce interest rates by 25 basis points, the Bank of England is unlikely to reduce rates, despite Brexit
uncertainty. New Zealand economic growth is expected to decelerate in the June quarter.
Ryan Felsman, Senior Economist, CommSec