Policing the Worldwide Space of the Web
Cybercrime is something many of us hear about in the news, but the extent of the problem often escapes us. An attempted hack happens, on average, every 32 seconds. In 2019, 63.8% of all businesses found themselves victims of cyber-attacks. The average cost of cybercrime in the banking industry in the same year was $18.3 million. Most hackers do it for money, but up to 26% of computer hacking might be a matter of espionage by foreign powers. The problem is enormous and reaches deep into countries' infrastructures and national security. Cybersecurity companies are engaged in an ongoing battle because, with every measure, they take to enhance web security, cybercriminals plot to sidestep it in more ingenious ways.
One of the most well-known recent security breaches was the Solar Winds breach of December 2020, when the US Treasury Department's digital records were compromised. The news in 2021 has not been short of such incidents either. In March, hardware and electronics giant Acer was held at ransom by cybercriminals for $50 million, the highest known cyber ransom to date. In short, this challenge doesn't show signs of going away, and both individuals, on the one hand, and nations, on the other, are going to have to find ways of protecting their data. That is why the business of cybersecurity seems to be a promising one, looking ahead to 2022 and beyond. To give some idea of the scale of the need for internet protection, it is expected that $133.7 billion will be spent on cybersecurity in 2022 alone. Let's look at three of the biggest cybersecurity companies out there and find out what makes each one unique.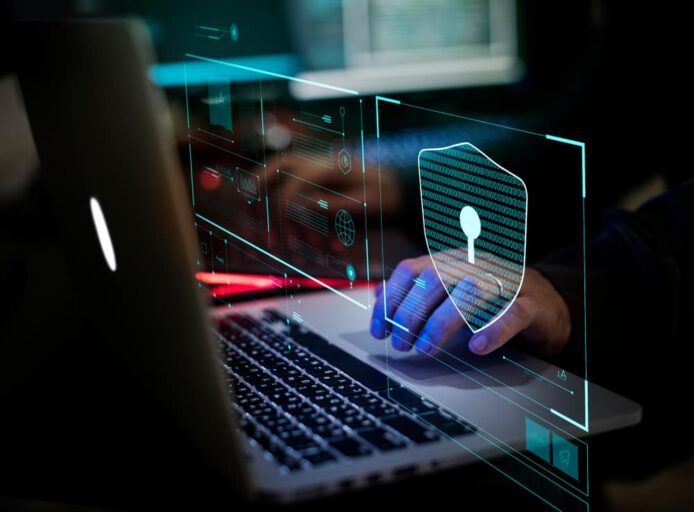 Okta, Inc
Okta is one of the leaders in the field of authentication strategies. When it comes to data breaches due to stolen or weak passwords, Okta steps in and takes control. One of their ground-breaking tools is their Okta identity cloud, which works with applications and devices that companies already use. Okta cloud solutions are considered powerful because, in today's globalised work environment, businesses' private data can be in various locations and need special technology to protect it from hackers.
In terms of recent share price performance, Okta, Inc (Nasdaq: OKTA) shareholders are up by 17% for 2021, and, compared with the price three years ago, the share price is up 260%. Recently, the share price hit a one-year high of $294.
Palo Alto Networks
Palo Alto Networks also uses cloud-based technology to keep networks safe. They solved the problem of slow response time to breaches and offer an automated incident response system. Another strength is their ability to provide companies with integrated services and solutions for all security needs instead of case-specific solutions. They proudly claim to have saved their clients about $9 million over three years using their effective breach reduction services.
In late August 2021, Palo Alto Networks (Nasdaq: PANW) reported impressive results, which led to a big leap in share prices of 26.96% by mid-September. In their fiscal year of 2021, Palo Alto Networks reported $4.26 billion in revenue. On top of this, their Prisma Cloud security platform claims 2,700 customers as its own.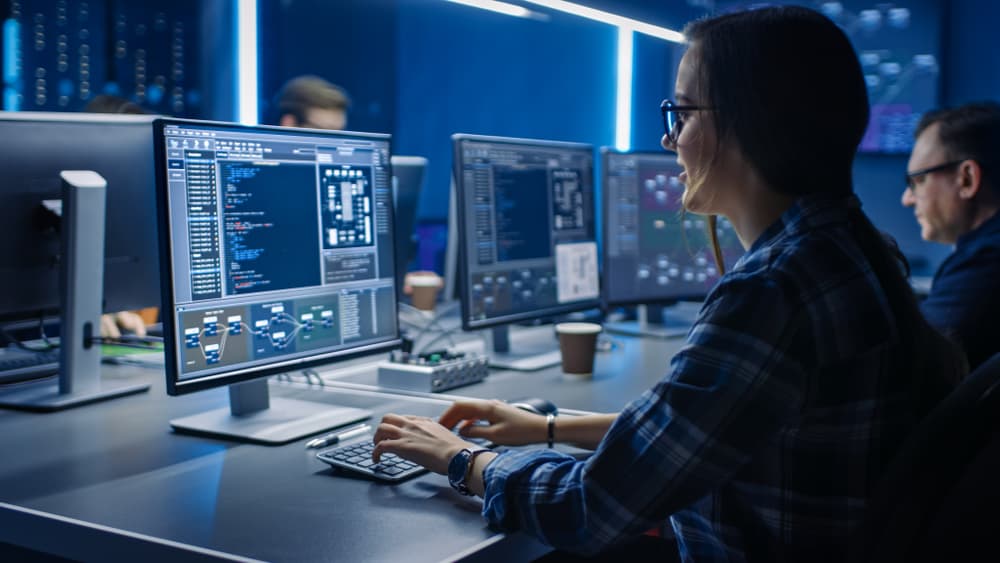 Cloudflare Inc.
Cloudflare has planted data centres in 250 cities around the globe, affording particular working advantages like speed. Cloudflare (NYSE: NET) is a Content Delivery Network (CDN) specialising in protecting companies' IT infrastructure, websites, applications, and APIs. They recognise the need to constantly evolve in response to an ever-changing criminal network around the world. This security platform is simple to use and fits both large and small businesses.
The company employs 2,050 people and boasts a market value of $35.42 billion. On September 22nd, 2021, their share price hit a one-year high of $137.07.
The bottom line
The interest nowadays in cybersecurity companies exploding, and the upsurge in companies like Okta and Palo Alto Networks may show up in the markets as share price volatility, providing those who trade stocks with a broker app as CFDs with both opportunities and risks. CFDs or Contracts For Difference allow you to take advantage of price movements in both directions—increases and decreases—without having to purchase the underlying asset. Essentially, you're trading on volatility, so if you expected a share price to increase, you'd open a 'Buy' deal or 'Go long,' whereas if you expected the price to decrease, you'd open 'Sell' deal or 'Go short.' Before you trade stocks with a broker app as CFDs, do your homework and find a broker you can trust, preferably one that offers educational materials to help you make more informed trading decisions.