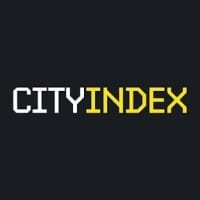 City Index
Long established firm with a fine-tuned service
> Leading multi-asset broker
> Top-tier regulation, research and analysis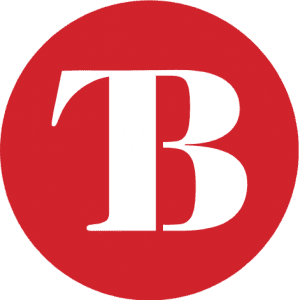 Review from
Ruben Wunderlich
About City Index
City Index is a long established and well-regarded multi-asset broker platform. It provides a broad 'one-stop-shop' service and offer thousands of different markets in a wide range of financial instruments. One of the pioneers in the sector, the firm was founded in 1983 and has built up a strong reputation within the trading community. Its aim of being a major player is supported by the regulatory framework built around its operation. The licenses and authorisation that cover the group come from highly regarded bodies such as Financial Conduct Authority (UK), Australian Securities and Investments Commission (Australia) and Monetary Authority of Singapore (Singapore).
Having been around for some time, City Index has had time to fine-tune its offering and this is illustrated by the smooth trading functionality found on the trading platform. This is combined with top-tier customer support and excellent research and educational tools. All of this is an example of how the platform aims to enhance the user experience of its clients. With offices in Sydney, London, Dubai, Shanghai, Hong Kong and Singapore, the firm is in a good position to meet the needs of traders and has account holders from more than 180 countries. Offering Forex, CFDs and Spread Betting, it provides a wide reaching service that works for both new and experienced traders who can try free trading on a Demo account here: https://www.cityindex.co.uk/demo-account/.
Markets and instruments offered include equities, forex, indices, cryptocurrencies, options, futures, commodities, bonds, interest rates and ETFs.
City Index is an established firm that appreciates the importance that traders give to regulatory and account security. The trader interface is particularly user friendly, making accessing the global markets very easy to do.
Products and Trade Offers
A strong regulatory framework is designed to protect client interests. The flip side is that setting up a trading account does involve an application process that is designed to ensure the platform only accepts appropriate persons. A Live account also requires a £100 or equivalent cash deposit; realistically a sum of this size is small in terms of what you need to start trading but you do have to have that available to open an account. It's also worth keeping in mind that City Index offers Spread Betting as well as CFD trading, so be sure that the path you want to take is the one you actually do but remember that Spread Betting is only available to those in the UK.
On the other hand, setting up a Demo account takes moments to do and opens the door to the same kind of functionality as a Live account. During our testing, we opted to not receive follow-up correspondence and are happy to confirm that this was honoured and we were not subjected to follow-up calls from the broker sales/on-boarding team. One drawback is that the Demo account is only available for a fixed period. The length of time is dependent on user domicile and while this policy is understandable, it can be a little frustrating.
Novice traders may benefit from the Welcome to Web Trader guided tour of the site but the system is very intuitive and easy to get to grips with. The Positions tab facilitates quick portfolio review. The execution interface is like the rest of the site, very easy to work, and it supports a wide range of advanced functions such as Guaranteed stop losses, Trailing stop losses and GTC (or not) orders.
The AT Pro platform is an impressive piece of software and requires downloading. While having a distinctly different feel to the Web Trader platform, the AT Pro is still sufficiently user friendly to accommodate beginner traders. Moving through the suite of screens, it's clear though that it could go on to support more advanced trading strategies.
Financing of accounts is very easy to do. City Index does not apply any wire charges on wire transfers (though third parties may) and accepts payments made using Debit Card, Credit Card or Bank transfer. There are more base currency options available than at some other brokers. These include AUD, CAD, CHF, EUR, GBP, HKD, HUF, JPY, PLN, SEK, SGD and USD.
Thousands of markets to trade in CFD or Spread betting format
A global firm subject to top-tier regulation
A choice of intuitive and user-friendly trading platforms
Top-tier research and analysis functionality
Some bid – offer spreads are relatively wide
Links between some areas of the site could be enhanced
Demo account only available for a fixed time period
Commissions and Fee Charges
City Index offers thousands of tradable markets. As with the other multi-asset brokers, covering such a range of instruments means that running comparisons will show City Index pricing is stronger in some markets than it is in others. The platform's spreads are definitely in line with those of the other multi-asset brokers, and traders can choose from fixed or variable spreads.
This City Index broker review found the broker, while not looking to compete on price alone, has pricing schedules and commission tables that compare favourably with other brokers. Spreads in Major Forex markets, for example, are as tight as 0.5 pips in some cases, though spreads in CFD markets compare less favourably.
One notable feature is that the execution interface includes a very useful display that shows the spread at time of trade. This display appears in both the desktop and mobile version of the platform and helps traders keep on top of their frictional costs, especially in illiquid markets.
Cash transfers incur no charges (not by City Index at least). There are no standing charges on most open accounts, though to encourage good account management, any client accounts that have been inactive for a year or more, or which hold a balance less than £12, will incur a monthly fee.
The pricing terms and conditions on the standard account stand up for themselves in what is an increasingly competitive market. Traders who qualify for the VIP account can take things one step further and benefit from tighter trading spreads, participating in City Index social events and benefiting from even higher levels of customer service.
What Others Say
"Beyond its extensive range of products, multi-asset traders can confidently choose City Index for competitive spreads, premium research tools, and versatile charting including mobile, all under the backing of GAIN Capital, which is one of the largest retail brokers globally."
The City Index broker review by forexbrokers.com succinctly summarises the firm's position in the broker sector.
"The platform's research portal highlights trade ideas using fundamental and technical analysis, while traders can follow the markets on City Index's native apps built specifically for smartphones and tablets."
 The brokernotes.co City Index review highlights the user-friendly aspects of the service.
"It has more than 30 years of experience and a reputation for delivering reliable and fast execution." 
blockonomi.com take time in their review to highlight the longevity of City Index.
Customer Service
City Index customer support is provided on a 24/5 basis. While not stretching all the way to 24/7, their being available whenever markets are open is reassuring. Some other smaller sites do not provide such extensive coverage and this helps City Index score highly in this category of their broker review. During testing, the support staff were very helpful and spoke with the authority of people who know what they are talking about.
It is understandable that City Index, like some other brokers, is looking to make cost savings through the use of Chat Bots but in our testing we found the City Index version to be particularly frustrating to use. As with other Chat Bots, the service is little more than an interactive FAQ function and we found it actually often diverted us away from the answer we were looking for. This is frustrating enough when asking questions that are not time sensitive but would be more of a problem if and when real money was at stake. Effective messaging systems can really help traders who want to run background queries while focusing on the actual markets. Improvement in this area would be welcomed.
There is a feeling that the broker does indeed welcome client feedback. When navigating through the proprietary platforms, a range of system upgrades and new features is highlighted. Given the user-friendly nature of the site and the ease of navigation, it looks like City Index is prioritising acting on client requests. This may even lead to the Chat function being upgraded – let's hope so.
Platform Features and Tools
Account holders at City Index can choose to trade on any one of four different trading platforms: Advantage Web, Web Trader, AT Pro and Meta Trader 4. MT4 is widely used across the market and will be familiar to most traders who have been trading for even a short period of time. It is well regarded, robust, customisable and an excellent base from which to trade. It is particularly popular with traders looking to trade the forex markets and/or use with their own systematic programs to trade automatically. Advantage Web is a browser-based platform that has been part of the City Index offering for several years. It continues to have a loyal following of users but being a legacy system it is possible that it may be replaced by the Web Trader at some point in the future.
The Web Trader platform is a browser-based platform that was only released for use in 2018. It has a fresh feel to it and uses HTML5 technology to give traders access to all the latest tools and gadgets. One standout feature is the extensive range of research tools that are included. These cover Fundamental as well as Technical analysis and ensure account holders get access to a broad range of ideas and strategies. Despite the research centre holding so much data, it is actually very user friendly.
The Web Trader dashboard has a default setting that forms an uncluttered introduction to the platform. Moving down a level involves selecting from Watchlist, Chart, or News and Positions, and the gradual building out of the screens should appeal to the novice trader. More experienced traders may also appreciate working from a blank canvas, and the dashboards are customisable and able to be saved, so provide a good starting point towards designing the layout you want.
Being browser based, the Web Trader platform comes with a large number of customisation options and has a fresh, clean aesthetic. It permits toggling from one colour scheme to another, which is something we found to be quite useful as some background colours helped with some times of analysis. It's easy to revert to default settings or save and switch between the different customised dashboards that you build.
The Web Trader platform is great as it is but we got the feeling that it is yet to get full sign-off from the City Index developers. This comes across as a positive experience and just highlights that there are a good number of screen prompts relating to New Features, and the Help and Support function is very keen on leading users to some or other interesting function. With some sites, this pop-up box style of handholding can be a little frustrating. For some reason, this was not the case when we tested the platform as part of this City Index review and we put that down to the features we were being shown actually being very useful.
The AT Pro platform requires downloading and is possibly better suited to desktop trading. It is a serious piece of kit and could easily satisfy the requirements of most professional traders. Those following a technical analysis approach will be able to back-test their models and build charts using some fairly advanced tools. As might be expected, the trade execution interface hosts a range of advanced features that allow traders to build trade instructions just the way they like them.
Offering users the choice of four distinct but top-end platforms is a major plus point for City Index. It sits well with the fact that they offer in excess of 12,000 markets, so traders can use the platform they find fits best for what they are looking to trade at any particular time. The markets on offer range from obscure emerging market indices through crypto currencies and on to large cap single stock names. It really is almost a case of being able to trade everything you might want to, however you want to. Non-UK clients do have fewer markets to choose from, as a number of the 12,000 are made up of Spread Betting markets, which are not available to all. The number of CFD markets available is 4,500, which is still a healthy number but not as many as available at some other multi-asset brokers.
Mobile Trading
City Index was an early adopter of mobile trading. They have been providing mobile trading since 2009 and have been winning awards in this area since 2010, when they were awarded Best Mobile Trading Platform by Money AM Online Finance. While City Index has by no means fallen away in terms of mobile offerings, the other players have to some extent caught up. The mobile trading experience is relatively homogenous across the sector, but that being said, the City Index app does all that can be expected of it. Navigation is as seamless as on the desktop version. All account administration can be easily carried out and some of the extensive research and analysis tools are available in hand-held format.
A few functions do not make it over to the mobile trading area. Some of the granular trading signals, for example, are omitted but these would fit better in a desktop environment.
Robo Trading
The testing that formed part of this City Index review found two of the four main platforms support automated trading. The MetaTrader MT4 platform is recognised as something of an industry standard in terms of supporting algorithmic models. Thousands of traders use this platform to trade their own models and there is an extensive community to turn to for advice and information. The AT Pro platform also supports those looking to develop and run their own models. The range of tools available on AT Pro extends to templates formatted for use with C#, .NET and Visual Basic (VB).
Research and Learning Section
City Index makes available an extensive range of research and analysis resources and this means they score highly in this category. The four different platforms approach the subject from particular angles. The resources could have possibly felt segregated from each other but this is thankfully not the case. Instead, each platform offers research services that come across as being appropriate to that platform and the type of trading that would be undertaken on it. The MetaTrader platform is ubiquitous in the market and the offering to City Index clients is the same as with other brokers. The charting functionality is extensive and the number of indicators on offer compares well with any other platform. The platforms that are unique to City Index deserve a more detailed analysis as they help the broker stand out from the crowd.
The Web Trader platform incorporates a lot of the research function into the main trading dashboard. This means tools and charts that might support trading activity are positioned next to where the trading takes place. This sounds straightforward enough but is done so well that it's something of a standout feature. During testing, we found having the analysis tools so close to hand encouraged us to re-evaluate our trading and constantly consider what enhancements could be made to our strategies. As you'd expect with a recently rolled-out system, the functions and layout all feel up-to-date and are hard to put down once you have picked them up.
This City Index broker review found that the research tools on offer lean towards Technical rather than a Fundamental analysis and one benefit of this is that strategy ideas can be developed and then transposed over different markets. Many traders focus on a favoured market and benefit from having a long-term, in-depth understanding of one instrument. While supporting that approach, the ability to apply the same idea to different markets does give traders the chance to at least catch a glimpse of what opportunities might be available in other markets. The platform provides candlestick pattern analysis and charts are annotated so that as well as flagging up the presence of a tradable pattern there is also background information on what it could be indicating. These shortcuts to trading ideas mean that traders can access and evaluate information faster than if they had to do all the analytical legwork themselves. One particularly neat item is that market events can be incorporated into the modelling charts, another is the framework of broker-generated trading ideas that can be browsed, developed or even traded off.
The AT Pro platform has a slightly different approach. Unlike the Web Trader platform, it does not arrange for a host of research ideas to be close to hand. Instead, it offers a greater range of resources with a more granular detail. This allows traders to carry out more intensive research and analysis in Fundamental Research as well as Technical Analysis.
You don't have to dig all the way down to the bottom to come up with some new trading ideas – it's just that you can do that if you want to. Idea generation is still part of the package and the platform collates and presents market data in a range of thought provoking ways. With the data nicely cleaned and then presented in tables and charts, it's easy to run comparisons and develop your ideas. If you want to, for example, get a summary of individual stocks in one particular sector and compare their dividend yield, that functionality is there waiting for you.
The platform offers traders the chance to benefit from concise but thorough market briefings.
The Market News function is, for ease of use, conveniently broken down into categories such as Economic Calendar and Company Earnings and supported by a higher level Daily Briefing video.
Some of the news and analysis is produced specifically for particular sectors such as Indices or Forex.
If this level of research is something you've been looking for, then hold off just a little while longer before diving into it because there is more to know. In addition to the in-house research and analysis, City Index also offers access to the research provided by third parties.
Recognia research comes in different forms: there is Analyst Views, Technical Insight, and Featured Ideas. Topics covered incorporate both Technical and Fundamental analysis. Tools available include back-testing reports and event analysis calendars.
A further contribution is made by the Faraday Research group. If what has been presented to you has still not generated any trading ideas then you can lean on this team of qualified analysts who specialise in providing trading signals in equity and forex markets.
Regulatory Details
This City Index broker review found the firm scores very highly in terms of regulatory compliance.
It is authorized and regulated by Australian Securities and Investment Commission (Australia), Financial Conduct Authority (UK), and Monetary Authority of Singapore. The oversight provided by ASIC means client money is held in a segregated account. While Australia does not have a national scheme with automatic compensation up to a particular amount, that doesn't necessarily mean client funds are at risk.
Its corporate ownership structure benefits from it being a subsidiary of Gain Capital, which is one of the largest retail brokers in the world, listed on the New York Stock Exchange. Gain picked up a black mark against their name in 2010 when they were fined by the NFA (National Futures Association) for allegedly engaging in margin, liquidation and price slippage practices that were against the interest of its customers. City Index benefits from having such a strong brand in the market and account holders can possibly take comfort that the owners of the platform would seek to protect their own corporate interests by protecting those of the platform's clients.
OUR SUMMARY
Long established firm with a fine-tuned service
GET STARTED
City Index has been around a long time and gives the impression that it has spent that time fine-tuning the service it offers its clients. They have established a position as one of the leading multi-asset brokers, and a lot of traders will find City Index ticks enough boxes for them to be their sole broker. Traders who are just beginning or moving on to be categorised as intermediate will find the platform a great resource.
No broker can be all things to all traders. This City Index review has possibly flagged up that some more advanced traders might find the platform occasionally doesn't meet all their needs. Having said that, the very extensive research and analysis resources would probably be enough compensation for most.
In commercial terms, City Index stacks up well compared to its peers. Its spreads are tight enough and its pricing is fairly transparent. Traders benefit from being able to choose from a range of top quality platforms, each of which comes with enough distinctive features to help traders establish which approach to trading is the best fit for them.
City Index provides a service with broad appeal. It is a global broker that is licensed and authorised by top tier global regulators. On top of this regulatory platform, it has built a research rich and user-friendly trading environment that will appeal to all kinds of traders.
BACK TO TOP