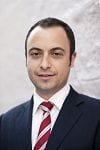 Michael Gable, Fairmont Equities
BUY RECOMMENDATIONS
BlueScope Steel (BSL)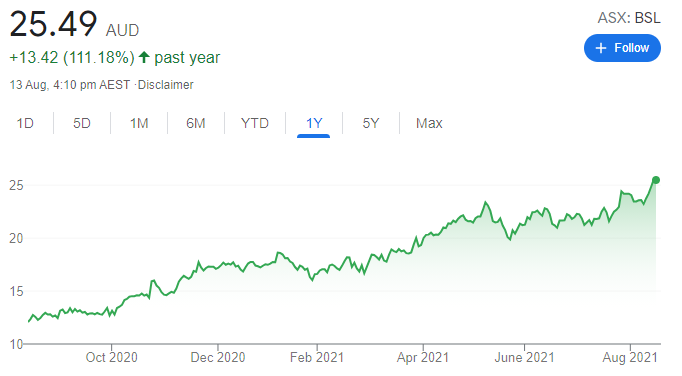 The steelmaker provided strong earnings guidance at the end of July due to high demand for its product. The company announced second half unaudited earnings before interest and tax of about $1.19 billion, which was above prior guidance. Consequently, this caused a spike in the share price. The chart shows a textbook case of an upside break from an ascending triangle. This means BSL should move higher from here, in our view.
Macquarie Group (MQG)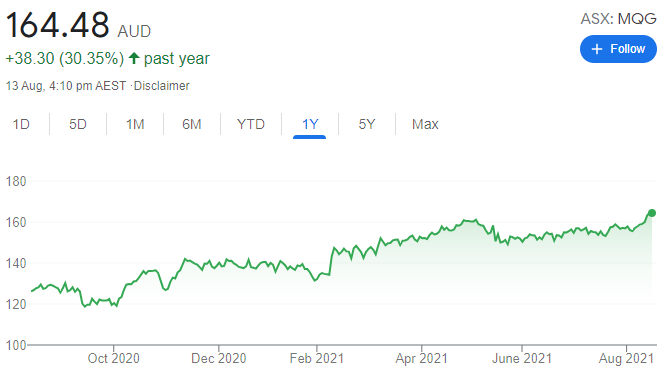 At a quarterly update in late July, this diversified financial services provider indicated a lower dividend payout ratio. However, the prospect of MQG investing more in growth opportunities has seen the share price move higher after several months of trading sideways. The shares have risen from $157.13 on July 29 to finish at $163.13 on August 12. The company offers a bright outlook, in our view.
HOLD RECOMMENDATIONS
Lynas Rare Earths (LYC)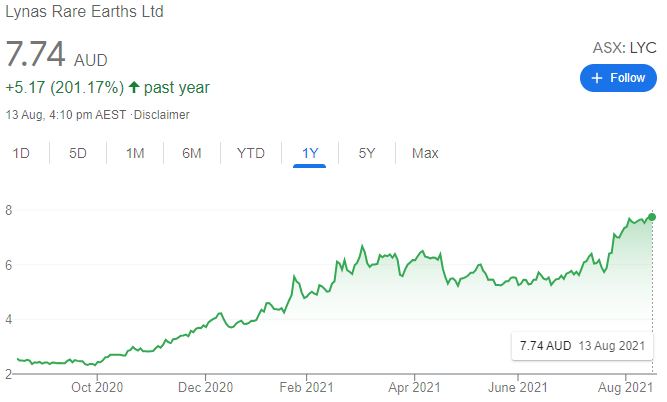 LYC is the largest rare earths producer outside of China. The sector is experiencing strong buyer demand. LYC shares moved higher in the 2021 first half before pausing between March and June. The stock began rallying at the end of June and is now enjoying a strong uptrend. Investors should consider holding with the trend.
Galaxy Resources (GXY)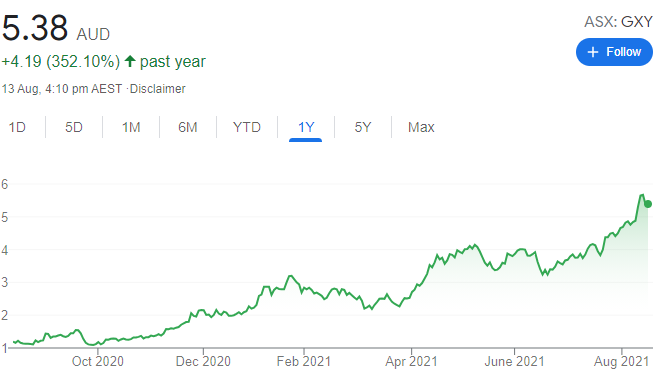 Lithium continues to attract investor attention for its use in re-chargeable batteries. Shares in this lithium producer rallied at the start of the year before peaking in May. From July 20, the stock broke higher again on stronger volumes. The stock has risen from $3.83 on July 20 to close at $5.67 on August 12. Consider holding, as we expect upward momentum to continue moving forward.
SELL RECOMMENDATIONS
Elmo Software (ELO)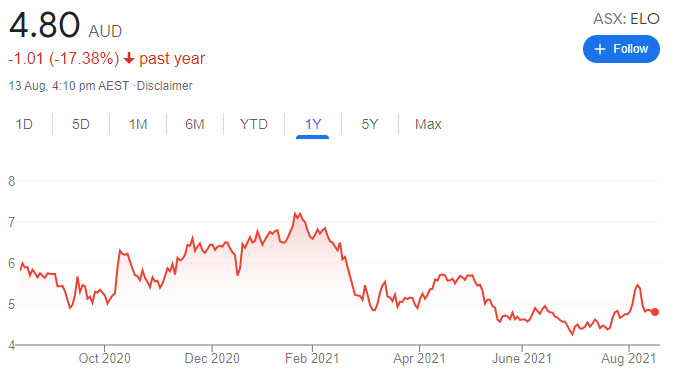 Shares in this cloud based software provider have fallen from $6.57 on January 4 to finish at $4.85 on August 12. Its recent full year results failed to inspire the market and the share price retreated following the announcement. We expect the shares to remain under pressure. Better opportunities exist elsewhere.
Mesoblast (MSB)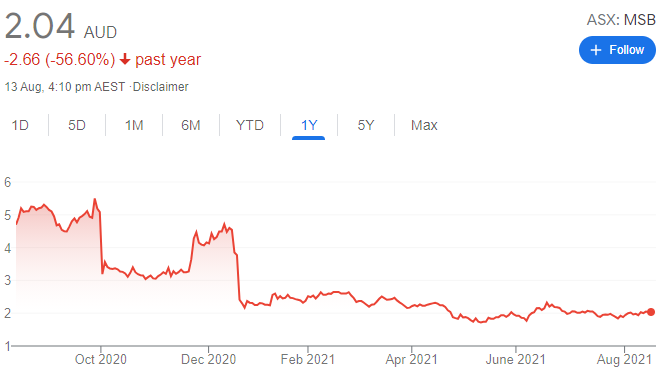 The company is developing allogeneic cellular medicines for treating inflammatory conditions. The share price has fallen from $5.24 on September 1, 2020 to close at $2.05 on August 12, 2021. The company has been a disappointing performer despite capital raisings in the past decade. We believe the shares will remain under pressure. In our view, risk is to the downside until a clearer outlook emerges. Better growth opportunities exist elsewhere, in our view.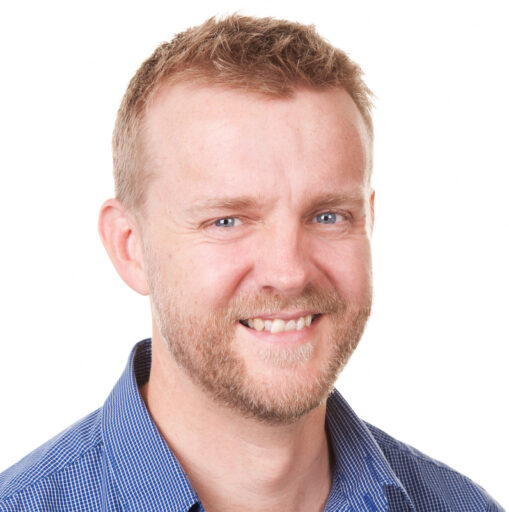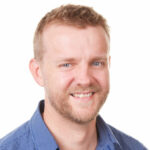 Braden Gardiner, TradeDirect365
BUY RECOMMENDATIONS
IOOF Holdings (IFL)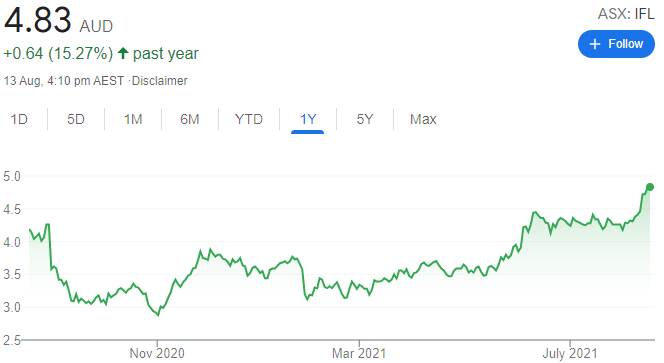 This financial services provider had spent the past few months consolidating gains off the $3 support level. The share price move to around $4.50 was encouraging and we expect the stock to continue attracting buyers. Our technical analysis suggests an initial target of $5.50 before a longer term target of $8. The shares have risen from $3.15 on February 2 to close at $4.72 on August 12.
Seven West Media (SWM)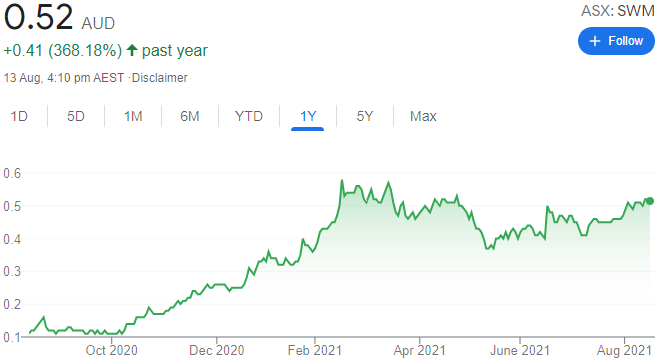 The media giant was trading around 59 cents in February this year prior to the stock retreating to 40.5 cents on July 8. The stock has found buyer support to finish at 52 cents on August 12. If it breaches resistance at 53 cents, our technical analysis suggests a run towards $1 in the longer term.
HOLD RECOMMENDATIONS
Lynas Rare Earths (LYC)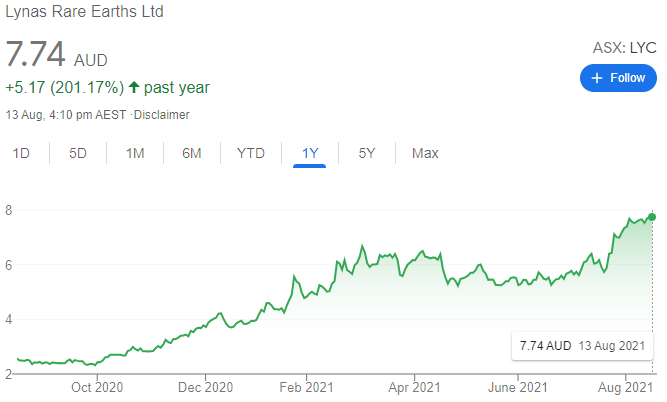 The rare earths miner has risen from $5.77 on July 1 to close at $7.69 on August 12. We would be hesitant to increase risk by buying at these levels, even though we expect the stock to rise. We prefer to wait and see if buyers can prove themselves at higher levels before jumping into the action.
Integral Diagnostics (IDX)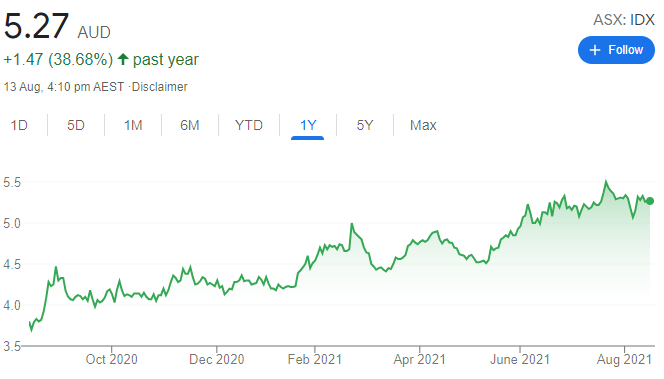 The company provides medical imaging services across Australia and New Zealand. The shares have risen from $2.17 on March 23, 2020 to close at $5.26 on August 12. Bullish investors have been consistently supporting share price dips during the journey. We expect positive momentum to continue.
SELL RECOMMENDATIONS
Archer Materials (AXE)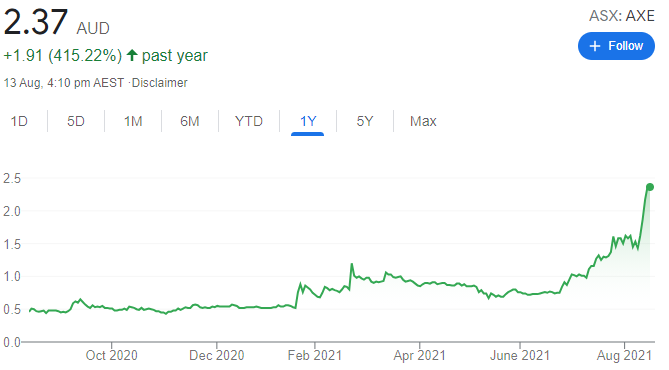 This technology company builds semi-conductor devices, including processor chips. Recently, the share price has performed strongly, rising from 97 cents on July 9 to close at $2.17 on August 12. Momentum suggests a higher share price, but a correction is also possible. We believe investors should consider booking a profit.
Johns Lyng Group (JLG)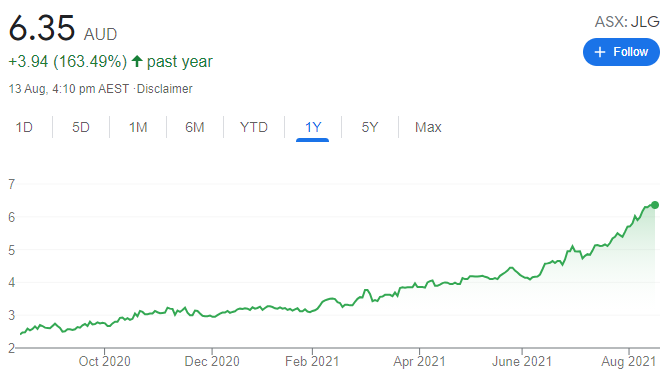 The share price of this building services company has doubled in calendar year 2021 to finish at $6.35 on August 12. In our view, the stock is priced to perfection and leaves little or no room for error. Investors may want to consider locking in a profit.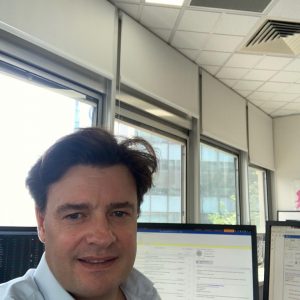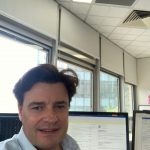 Angus Geddes, Fat Prophets
BUY RECOMMENDATIONS
Fiducian Group (FID)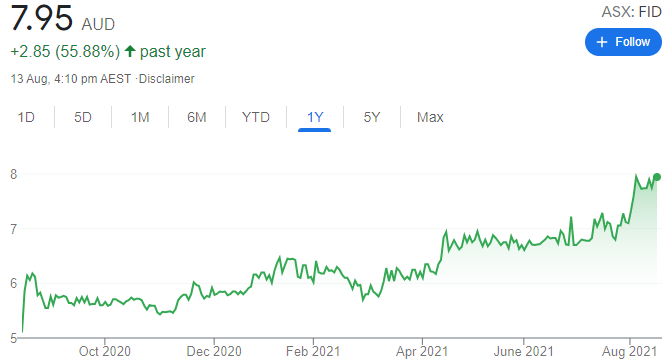 This financial services company's growing business is appealing. At April 30, 2021, it had $2.75 billion in funds under administration and $3.7 billion in funds under management. The company's financial planning unit has gained scale via acquisition. US based fund manager Wasatch Advisors has established a 5 per cent stake in FID. Watch this space.
Suncorp Group (SUN)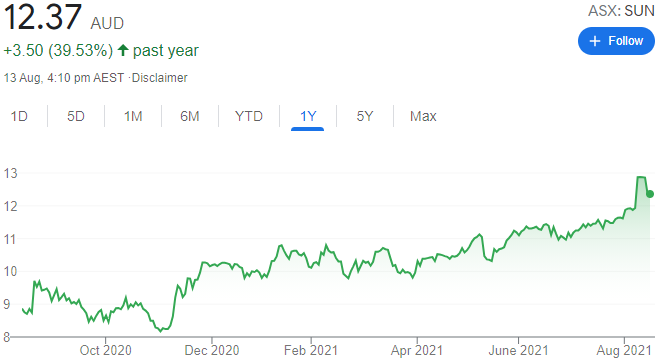 This diversified financial services giant delivered a strong full year result. Group net profit after tax rose 13.1 per cent to $1.033 billion. It also announced attractive capital management initiatives. With inflation rising, there's scope for further rises in premiums and investment income moving forward. Margins are improving as it focuses on more profitable lines of business. Returns on its banking business are also improving. Potential exists for additional capital management initiatives after lockdowns.
HOLD RECOMMENDATIONS
Domino's Pizza Enterprises (DMP)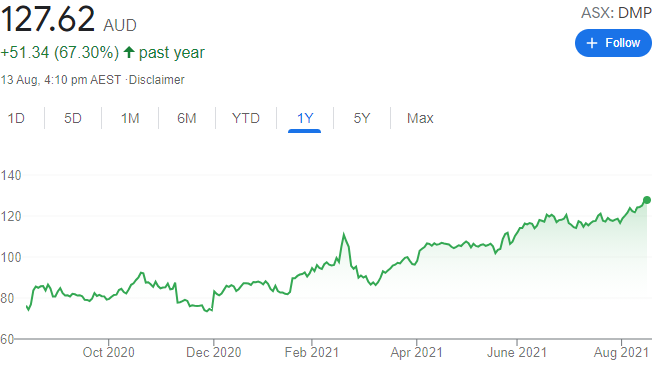 Lockdowns in eastern Australia should result in strong demand for food deliveries. The company has a robust domestic and international store rollout strategy post COVID-19. The company plans to double its total store footprint by 2031. We expect sales growth to continue beyond the pandemic. Impressive investments in digitalising the system have made online purchasing easier.
Oil Search (OSH)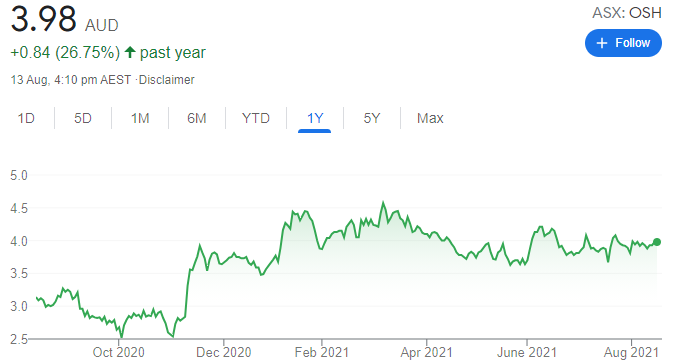 Energy giants Oil Search and Santos have started due diligence on a proposed merger. Substantial synergies could be extracted from a combined group with assets across Papua New Guinea, Australia and Asia. Combined output would be about 116 million barrels of oil equivalent for fiscal year 2021. The Oil Search board intends to unanimously recommend the merger to shareholders in the absence of a superior proposal. However, another bidder with a bigger balance sheet may emerge.
SELL RECOMMENDATIONS
Boral (BLD)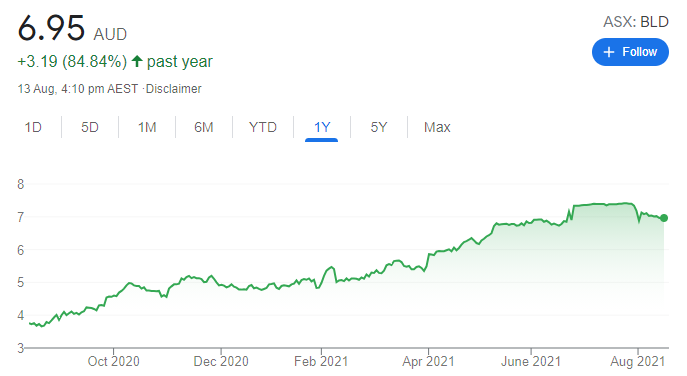 Expect potential strategic changes to the company's direction after Ryan Stokes recently became chairman of this building products firm. We also expect management changes. The company should benefit from Federal Government infrastructure spending and a growing residential housing market. However, strategic uncertainties remain. We like Boral's longer term story, but recommend investors consider locking in some profits.
Omni Bridgeway (OBL)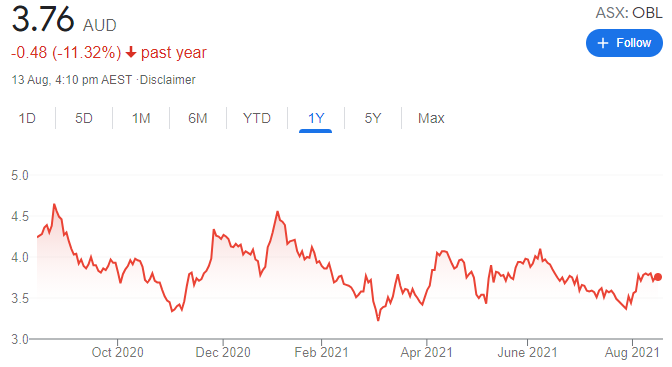 Last year, an Australian parliamentary inquiry proposed a 30 per cent cap on gross returns to litigation funders, such as OBL. Adequate compensation to aggrieved parties was behind the proposal. Developments since then haven't provided a clear direction, in our view. But our research suggests a substantial number of future class actions may be financially unviable to litigation funders under a 30 per cent cap, or even a 50 per cent cap.
The above recommendations are general advice and don't take into account any individual's objectives, financial situation or needs. Investors are advised to seek their own professional advice before investing. Please note that TheBull.com.au simply publishes broker recommendations on this page. The publication of these recommendations does not in any way constitute a recommendation on the part of TheBull.com.au. You should seek professional advice before making any investment decisions.