Copy the success of the pro traders and enjoy a 50% deposit bonus.
John Athanasiou, Red Leaf Securities
BUY RECOMMENDATIONS
BlackEarth Minerals NL (BEM)
Chart: Share price over the year
Graphite is a vital component of electric vehicle batteries. However, its importance appears to be temporarily forgotten as investors focus more on lithium. When investors begin re-focusing on graphite, BEM is poised to benefit, as it's among the cheapest junior explorers on the market and busy with off-take discussions after entering into a consultancy agreement with graphite specialist Australian Minerals and Resources.
CYBG PLC (CYB)
Chart: Share price over the year
The share price of this British bank has suffered from the Brexit saga and execution risk following the Virgin Money acquisition. However, these downside risks have been priced in given CYB is trading on a price/earnings ratio significantly lower than its peers. The risk has now shifted to the upside.
HOLD RECOMMENDATIONS
Medibank Private (MPL)
Chart: Share price over the year
Following the surprising federal election win by the coalition, MPL shares soared as Labor's plan to impose a 2 per cent cap on annual premium increases for two years evaporated with former Labor leader Bill Shorten's ambitions. Investors are more confident this private health insurer can retain its fully franked dividend. Hold on for these dividends.
Telstra Corporation (TLS)
Chart: Share price over the year
This historically mediocre telecommunications giant has been one of the best performing stocks on the ASX in recent times. Telstra has benefited from the advent of 5G mobile technology, as it's superior to the NBN in terms of speed and flexibility. The capital cost of 5G is high though, so it's a hold.
SELL RECOMMENDATIONS
AMP (AMP)
Chart: Share price over the year
Despite the share prices of financial services firms surging since the federal election, AMP continues to trade near yearly lows. The company continues to struggle in light of class actions and fund outflows since the banking Royal Commission. Until the legal battles are resolved and the funds start flowing back in, we would avoid this wealth manager.
Costa Group Holdings (CGC)
Chart: Share price over the year
The fruit and vegetable grower has again downgraded earnings guidance. The company is up against a deteriorating operating environment, including heightened price competition in some categories. Agriculture is a volatile industry. Investors should consider selling CGC. The share price has been slashed in the past 12 months to trade at $3.65 on June 6.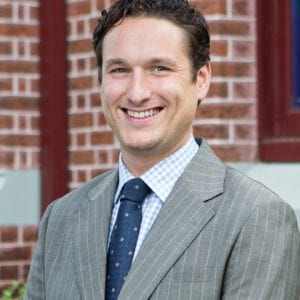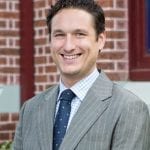 Jabin Hallihan, Morgans
BUY RECOMMENDATIONS:
Oil Search (OSH)
Chart: Share price over the year
A major oil and gas developer and producer, the company's key asset is a 29 per cent interest in the world class Papua New Guinea LNG Project operated by ExxonMobil. In our view, the share price is inadequately reflecting the value of existing production from train 1 and 2 operations in PNG. We believe the market remains too conservative on upside potential involving PNG expansion and its Alaskan projects. We continue to rate OSH as a top large market capitalisation stock based on strong and quality earnings.
Oz Minerals (OZL) 
Chart: Share price over the year
We add this copper miner in response to a near 20 per cent correction from its early April peak. In our view, the correction looks way overdone versus a less dramatic adjustment in Australian dollar copper fundamentals.
Bottom of Form
OZL enjoys robust cash flows from an established copper production base, which is among the best outlooks in the commodities suite, driven by electrification of the developing world. OZL's balance sheet and cost structure provide good downside protection. We believe recent share price weakness has been driven by macro-economic uncertainties, which we think will pass in time.
HOLD RECOMMENDATIONS
ResMed (RMD)
Chart: Share price over the year
A global company involved in developing and making medical products for treating respiratory disorders, with a focus on sleep disordered breathing. The company remains well positioned for continuing growth in masks and devices. It has a solid pipeline of new products and an expanding digital platform helping to drive re-supply, low setup costs and improving adherence rates. We were impressed by the margins achieved at its recent second quarter result.
Sonic Healthcare (SHL)
Chart: Share price over the year
SHL is ideally positioned as a global diagnostic and pathology provider. It offers defensive earnings, growing scale and a strong balance sheet. We are forecasting high single digit earnings growth going forward. The strategic Aurora Diagnostics acquisition not only increases scale in anatomical pathology, but also offers cross selling opportunities in clinical pathology, which supports improving margins and profit growth.
SELL RECOMMENDATIONS
Computershare (CPU)
Chart: Share price over the year
We see little earnings growth forecast in 2020 and would look for growth elsewhere. Even though the stock has significantly retreated since early May, it's still more expensive than we would like and I would prefer to buy it back at lower levels. This share registry company closed at $16.71 on June 6.
Whitehaven Coal (WHC)
Chart: Share price over the year
The price of thermal coal, used primarily for electricity, has fallen significantly this year, impacting WHC's share price. Notwithstanding WHC's excellent balance sheet, and the capacity for attractive dividend returns, the commodity price is more likely to drive the share price than company specific matters.
Michael Kodari, KOSEC
BUY RECOMMENDATIONS
Nearmap (NEA)
Chart: Share price over the year
This aerial imagery company posted strong financial results for the six months ending on December 31, 2018. Annualised contract value grew 42 per cent in the previous 12 months to $78.3 million on a constant currency basis. It generated record growth in the US and strengthened its market leadership in Australia. With a niche and well-positioned business model, Nearmap continues to scale for a global opportunity in an attempt to be a leading provider of subscription based location intelligence. We expect growth to continue.
Pro Medicus (PME)
Chart: Share price over the year
A leading health imaging company, it continues to win contracts that generate strong revenue growth. PME facilitates growing demand for advanced visualisation solutions. The share price has soared in the past 12 months to trade at $21.43 on June 6. In my view, PME's outlook is bright.
HOLD RECOMMENDATIONS
Technology One (TNE)
Chart: Share price over the year
The market recently sold off this software as a service company over concerns about a slowdown in profit growth for the second half of 2019. TNE's latest half year report revealed cash and cash equivalents of $68.2 million, up 19 per cent on the previous corresponding period. Although the share price fall ended the upward trend – serving as a technical indicator to sell – TNE still has strong financial backing.
Afterpay Touch Group (APT)
Chart: Share price over the year
This buy now, pay later platform provider has signed a $US300 million receivables funding facility with Citi to support the expansion of Afterpay's US business. This paints an even brighter outlook for APT on top of its prior successes throughout the year. Accelerating international growth, investing in key brand relationships and platform innovation should see the company prosper in near times.
SELL RECOMMENDATIONS
Vocus Group (VOC)
Chart: Share price over the year
Swedish private equity firm EQT Infrastructure has decided to shelve plans to buy Vocus. EQT's non-binding indicative proposal for Vocus was $5.25 a share. Vocus executives are backing their turnaround strategy to deliver significant value to shareholders in the medium to long term. In our view, it may be time to take some money off the table. Shares in this telecommunications company were trading at $3.73 on June 6.
Freelancer (FLN)
Chart: Share price over the year
The rise of the gig economy has resulted in a growing number of freelancing e-commerce models. FLN is a global crowdsourcing marketplace connecting employers and freelancers in numerous countries, regions and territories. FLN operates in a competitive industry. In our view, better growth opportunities can be found elsewhere.
Please note that TheBull.com.au simply publishes broker recommendations on this page. The publication of these recommendations does not in any way constitute a recommendation on the part of TheBull.com.au. You should seek professional advice before making any investment decisions.